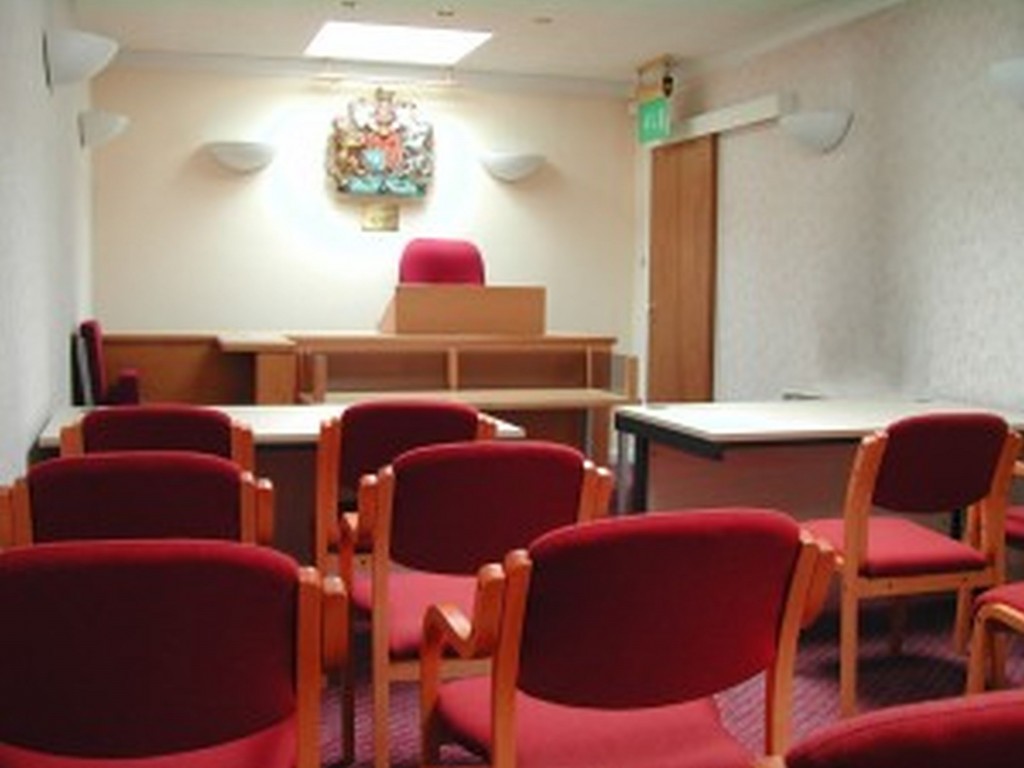 Last week in Reading, Berkshire, the inquest of Elena Levchenko took place. 38-year-old Elena was born in Russia, and was also known as Helen Bedford while she was married to her ex-husband Garry.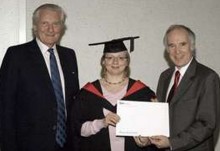 In 2005, Elena achieved the top score in the world for a particular marketing exam, and was presented with an award (right) for her efforts. Elena also held four different university degrees in subjects such as finance and accounting.
She was a member of the prestigious Chartered Institute for Marketing (CIM), working as a marketing executive and frequently travelling to East Asia as well as across Europe for her work.
Last October, Elena was found dead at her home. She had no history of depression. Her mother Galina, who lived with her and her 12-year-old daughter, told the inquest: "She had at no time tried to harm herself in the past. A week before her death she was worried because she had sent off for a new passport and it had still not arrived. Because of this she had lost her appetite and had trouble sleeping. Elena was so worried because she needed to travel abroad for work and she didn't know how she could explain it if she could not get the passport."
Ex-husband Garry said: "There were obvious issues related to work. A whole load of work had been dumped on her from another colleague who had left. She was travelling to the Far East and Europe. This was as well as the care of our daughter."
Elena went to see her GP and was prescribed what one newspaper referred to as "medication to treat some mental health issues", but which was, in fact, the SSRI antidepressant Citalopram.
On the day before her death, Galina said: "She didn't go to work because she said she didn't feel well." In the evening she went out and, unknown at the time to her mother, bought the rope that she would later use to kill herself.
The next morning, Galina realised that Elena had not slept in her room. She went into the garage to find that Elena had hanged herself.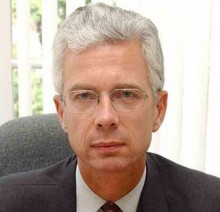 At the inquest, senior coroner for Berkshire Peter Bedford (left) gave his verdict: "I will conclude that she intended to take her own life, while suffering from depression."
It is surprising that the coroner decided that Elena was "suffering from depression". There does not appear to be any evidence for this judgement, whereas testimony from her husband and mother suggested that Elena was actually treated for work-based stress and anxiety, a condition which does not meet the threshold laid down in NICE Guideline CG90 for the prescribing of antidepressants, because of the risk of suicide.
Moreover, there is an even more worrying aspect of Mr Bedford's handling of this inquest. When Garry questioned whether drugs prescribed to Elena could have caused the psychotic behaviour that influenced her death, Mr Bedford replied that that as the pills had only been prescribed two days before her death it was unlikely to have changed her behaviour at all.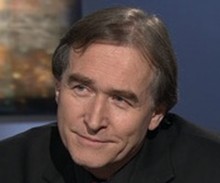 This statement is an absolute fallacy. As experts such as Dr David Healy (right) can confirm, an adverse reaction to SSRIs, such as suicidal ideation, can occur in a matter of hours rather than days.
If Mr Bedford genuinely believed that his statement was true, it would be interesting to know the source from where he acquired that information. Or could it have been an "off the cuff" comment designed to exonerate Citalopram which, incidentally, has been linked to more self-inflicted deaths in the UK than any other antidepressant?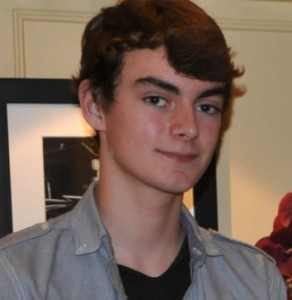 Mr Bedford's statement can be compared to the testimony given by the doctor at the head of the team responsible for prescribing Prozac (Fluoxetine) to 14-year-old Tom Boomer (left) 11 days before his death in March 2014.  The doctor stated that the "medical consensus" was that Prozac could "increase anxiety and the risk of self-harm or suicide among young people within the first two or three days of use." She also claimed that "Tom's mood had picked up" as a result of treatment. This flawed testimony went unchallenged by Oxfordshire coroner Darren Salter.
The doctor's statement contradicted that of Mr Bedford, but was just as inaccurate. But whereas the doctor's motivation could be seen as an attempt to defend her own mis-prescribing, it is unclear why Mr Bedford should want to avoid the probability that Elena's death was caused not by depression but by Citalopram.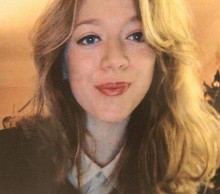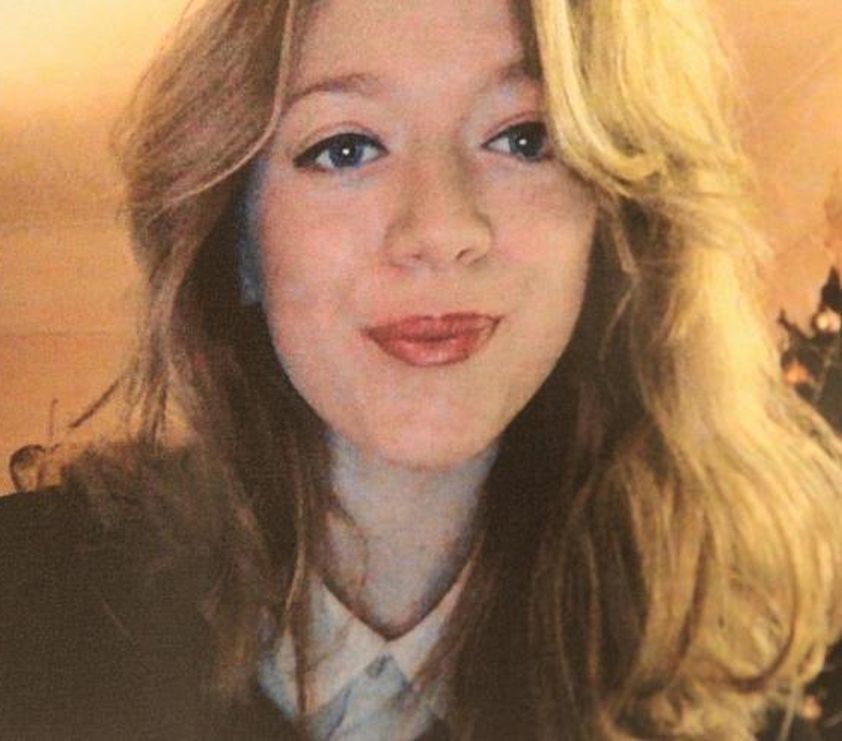 This is not the first time that Mr Bedford has defended the role of psychiatric medication in a self-inflicted death. Six months ago, he presided over the inquest of 18-year-old Jessica Monks (right), who was struck by a train in January 2015.
Before the inquest, the series of events that led to Jessica's tragic death had already been revealed in detail by her MP Steve Baker in a parliamentary debate on epilepsy. Jessica, who was already on Zonisamide and Oxcarbazepine, was prescribed an antidepressant less than two weeks before her death.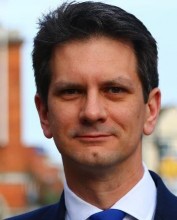 Mr Baker (left) told his fellow MPs: "At the psychiatric appointment on 22 January, Jessica was diagnosed as suffering from a psychotic episode and was instructed to stop taking the anti-depressants immediately. The psychiatrist was concerned that the drug Jessica was taking was causing this psychotic side effect – which is, by the way, well known – and said she would speak to the neurologist that evening to discuss whether Jessica should cease taking the epilepsy drug Zonisamide.
"On Saturday 24 January, Jessica died when she stepped in front of an oncoming train."
After contributions from other MPs, Mr Baker continued:
"Jessica's death was apparently avoidable. We need to know why it was not avoided. …Put simply, it seems that the epilepsy medication, which was necessary, caused psychotic side effects, which were exacerbated by anti-depressants that were prescribed with the best intentions. Jessica therefore spiralled into the situation that tragically led to her death."
Recording a narrative verdict, Peter Bedford wanted Jessica's family to believe that what Mr Baker told MPs was totally wrong. He said to those present in his court: "There is no evidence to suggest anything that could have or might have been done differently to prevent what happened that day."
He then continued by pronouncing: "Evidence of any link between the drug she was taking and suicide is inconclusive."
These are statements that might be expected from drug company lawyers defending a suit, but not from those who are employed to make judgements that are fair, rational, accurate and lucid.
Peter Bedford is not alone in defending psychiatric medication in the court of the coroner.

Six weeks before she took her life in November 2014, 15-year-old Jade Kosanlavit (right) was prescribed Fluoxetine. Last February, Jade's uncle Chris Proudman told the inquest that her family had concerns about the medication. He cited research which he said showed that Fluoxetine had an increased suicide risk of 64%.
Mr Proudman added: "I think the whole family just find it difficult to understand that medication with this increased risk of suicide as an outcome is still being given in spite of this sort of evidence suggesting that children or adolescents can be pushed over the brink."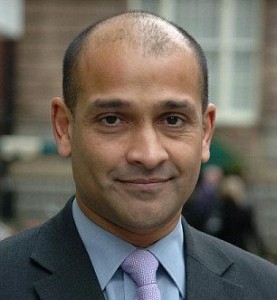 Senior Coroner for Liverpool and Wirral Andre Rebello (left), however, told Jade's family that he was satisfied that medication was prescribed in accordance with what is expected in child and adolescent psychiatry across England. In making such a judgement, the coroner disregarded Clinical Guideline 28 (CG28), which gives Fluoxetine "last resort" status, to be prescribed only in cases of moderate to severe depression and only after prolonged sessions of "specific psychological therapy".
Recording a verdict that Jade took her own life while suffering from a depressive illness, Mr Rebello said: "I can't say that without medication, this wouldn't have happened. What I can say is that it happened in spite of the medication."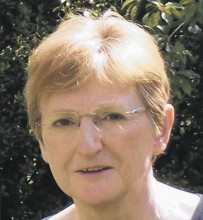 In April last year, prominent scientist Margaret Tisdale (right) took her life in a Bedfordshire village, after having been prescribed Citalopram.
At the inquest in October, it was Margaret's sister Linda who raised concerns about the side effects of Citalopram. She said: "I felt that she wasn't depressed, but was instead very anxious and stressed. I was concerned about the Citalopram she was prescribed, when I looked up the side effects. I don't think she knew how serious the side effects could be."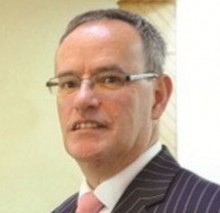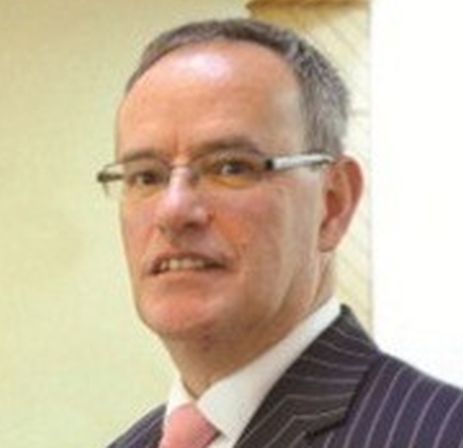 These concerns were crudely dismissed by the senior coroner for Bedfordshire, Tom Osborne (left), who replied: "If you went online and read the side effects of almost any medicine, you would never want to take any medication at all."
Delivering a verdict of suicide, Mr Osborne stated that: "The person who took their own life that day was not Margaret – she had been overtaken by stress and distress."
It would have been more honest to have said that Margaret, like so many others, had been overtaken by an adverse reaction to a mind-altering drug that she should never have been prescribed.
A Spanish proverb states: "En el país de los ciegos, el tuerto es rey". This translates as: "In the land of the blind, the one-eyed man is king".
In his or her court, the one-eyed coroner can continue to turn a blind eye to the part played by antidepressants in inducing suicide. Just so long as the bereaved are kept in ignorance.
However, since the advent of the Internet, the coroner can no longer assume that the bereaved are blind to the effects of psychiatric medication. In fact, it is possible that some may be far better informed than the coroner.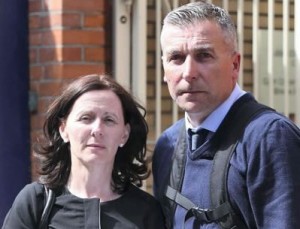 Such was the case last October at a high-profile inquest in Dublin, where Stephanie and John (right), the parents of 14-year-old Jake McGill Lynch, were able to demonstrate conclusively to a reluctant coroner that Jake took his life because he was prescribed Prozac.
In their courts, coroners tend to remain unchallenged, like mediaeval monarchs, or the Pope when speaking ex cathedra, expecting their words to be accepted without question.
We have become used over the years to the coroners' reluctance to mention psychiatric medication unless it is raised by others present in the court. But to use their privileged position to disseminate false information and pharmaceutical propaganda is tantamount to misuse of power.
But, hopefully, opportunities for the coroner to mis-inform without being called to account will be diminished. We have seen from the accounts above that questions put to the coroner are not always given an accurate response.
There is no reason, however, why the bereaved should need to ask questions about medication at all. They are now able to follow the example set by Stephanie and John. They have the capability to bring to court a wealth of evidence from NICE and other authoritative sources, to inform the coroner that SSRIs do, indeed, induce suicide. They may also be able to show that, as in the cases of Elena, Tom, Jessica, Jade, Margaret and Jake, there are valid reasons why the drug should never have been prescribed in the first place.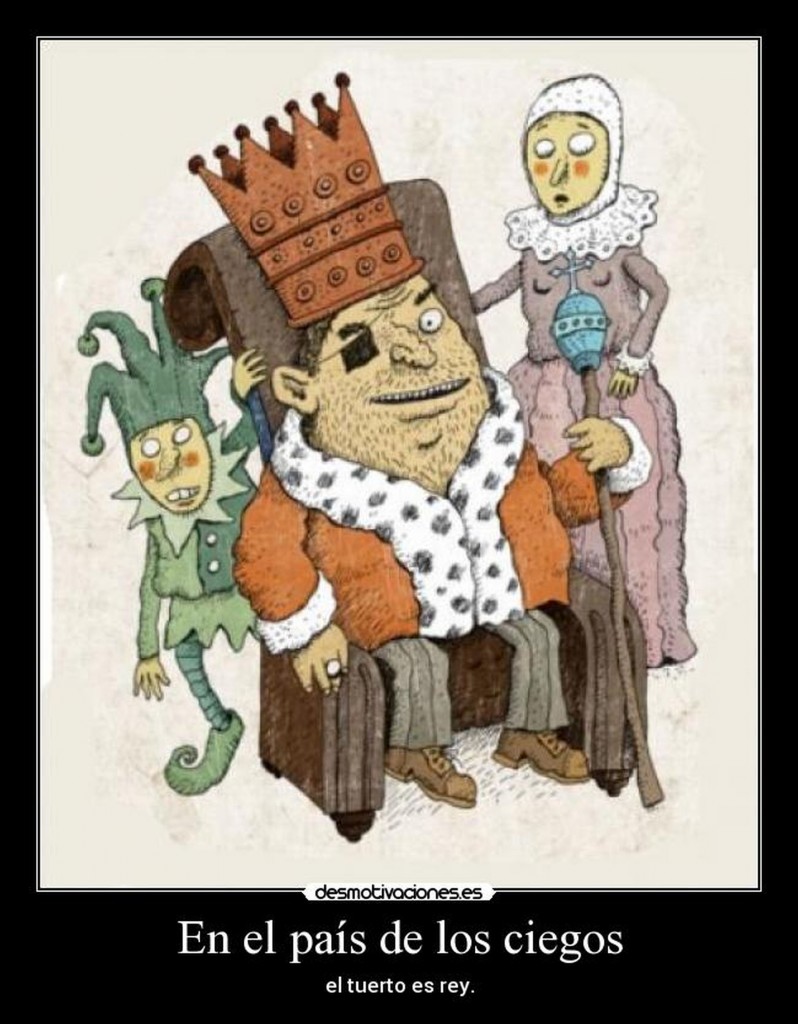 Related Articles:
Jessica, Epilepsy & Antidepressants
The Scientist, the Doctor and the Coroner
Jake, Aged 14 (Part One, Part Two & Part Three)