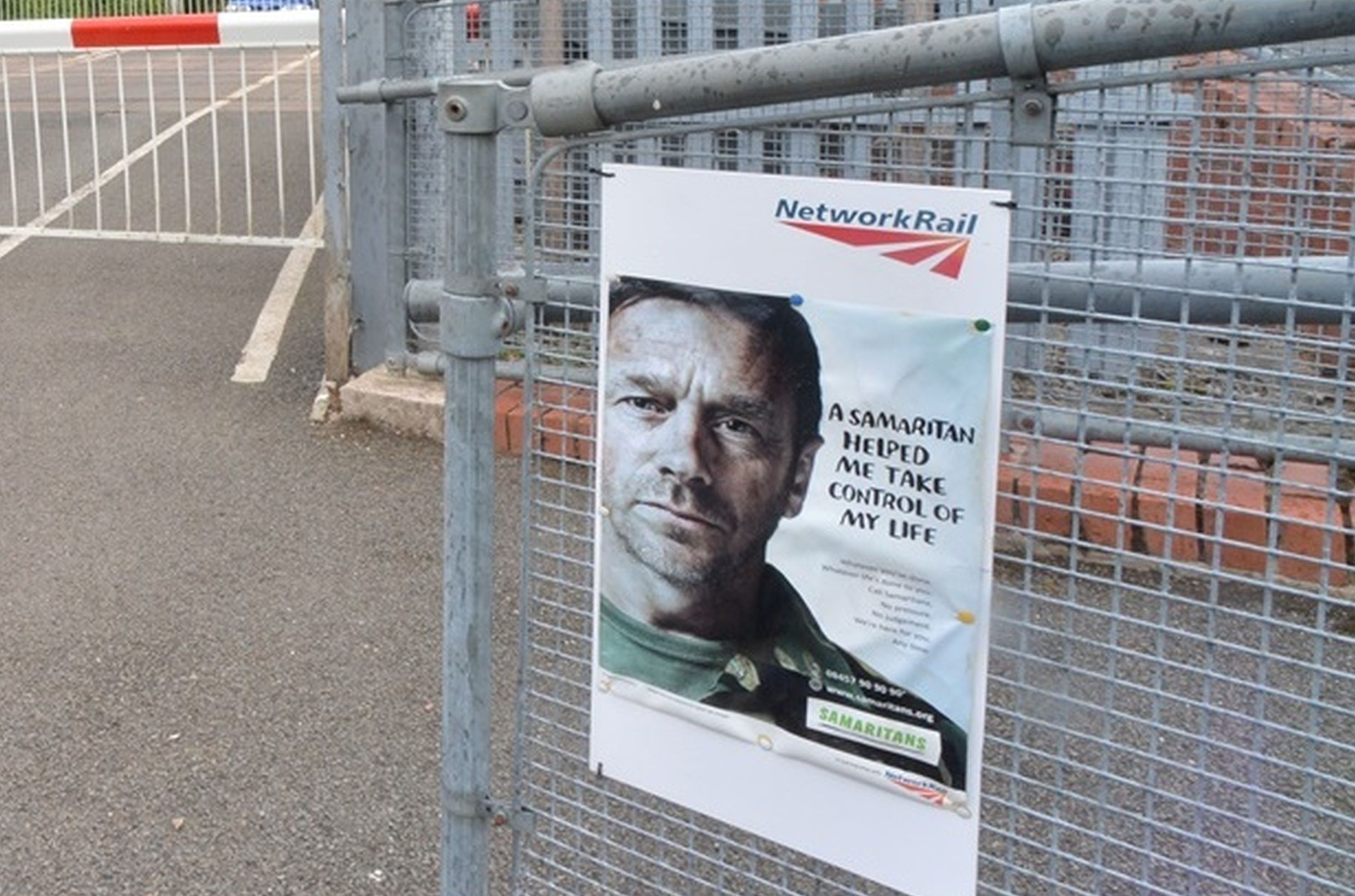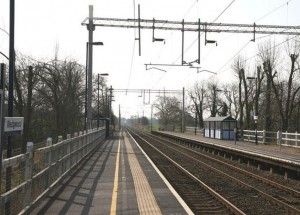 On the main railway line between Manchester and London, about 7 km south of Stoke-on-Trent station, is the now disused Wedgwood Station (right), where no trains have stopped for the past 10 years. In July last year, the local newspaper, The Sentinel, reported the death of the 8th person to have been struck by a train at the station in the past 18 months.
In The Sentinel, I managed to find reports of inquests into 6 of the 8 victims. The victims included Jason Bryan (41), Mark Watts (50) and a 25-year-old woman, all of whom had been on medication for depression at the time of their death, and 51-year-old pharmacist Margaret Welch, who had withdrawn from her medication the previous month. It seems likely that Stephen Mason (51) and Trevor Mason (69) were also taking antidepressants. However, the reports of their inquests made no mention of toxicology.
Of the 2266 antidepressant-related "suicides" that I recorded for England and Wales over the past 11 years, I found 114 that occurred on the railway. The median age of the victims was 46, and 64% of the victims were male. Suicide verdicts were recorded in 42% of the inquests.
The inquests of  a further 20 victims of deaths on the railway linked to antidepressants were reported in the media in 2013, along with 35 others where medication was likely to have been a factor, but went unreported. I found just one report on rail suicides last year where the victim, in this case a long-term cannabis user, had "refused to seek medical help."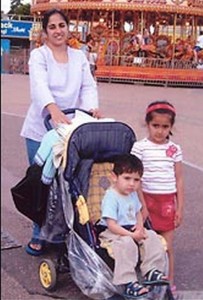 Two months ago I wrote an article featuring the cases of Emma Cadywould and Anna-Lise Miralles, and I had previously written at length about Donna Oettinger. These were three mothers who took their lives on the railway after having been prescribed antidepressants for post-natal depression. Donna took her young son with her on to the line last year, in a case reminiscent of that of 27-year-old Navjeet Sidhu (left) who, in 2005, leapt in front of a Heathrow Express train at Southall station while holding on to her 5-yr-old daughter & 23-month-old son. A subsequent inquiry established that Navjeet's prescription of antidepressants for PND had been "changed repeatedly." Navjeet's broken-hearted mother jumped in front of a train at the same spot 6 months later.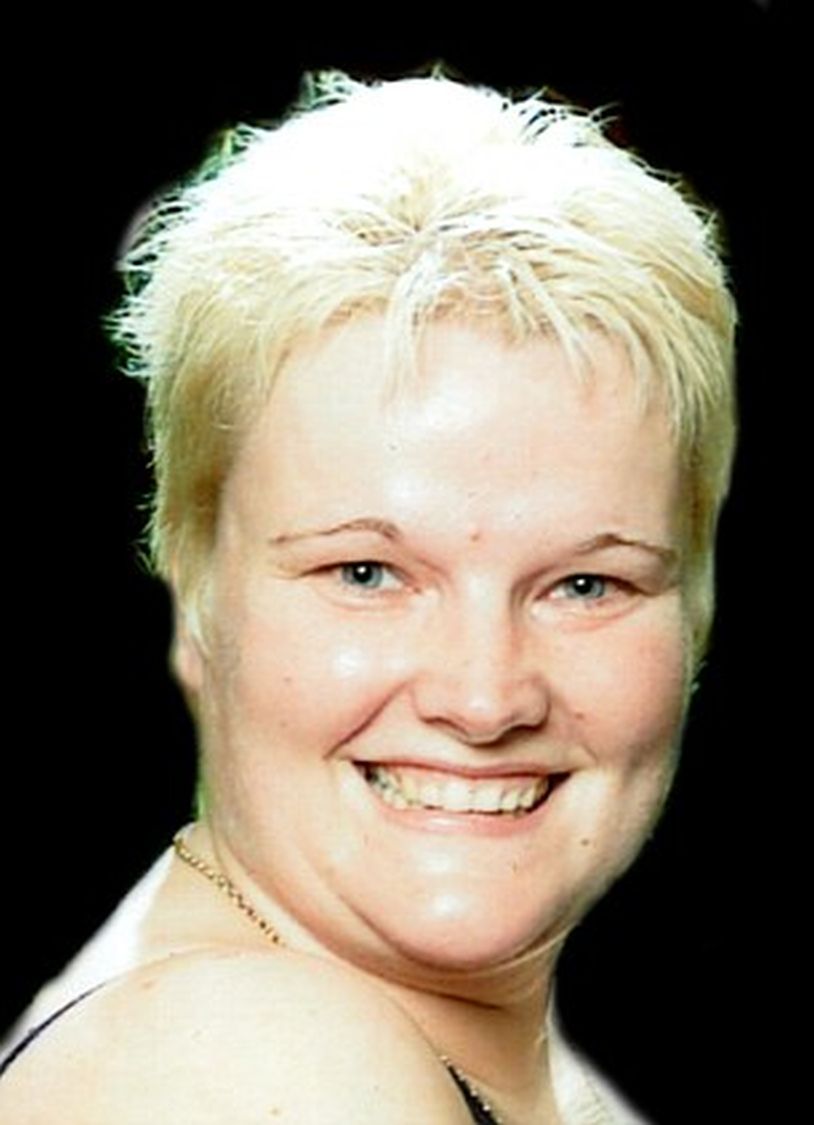 Other PND sufferers who had been prescribed medication include Alison McCloskey, who drove her car on to a level crossing at Wilmington, Sussex, and Joanne Bingley (right), who had withdrawn from Prozac shortly before her death at Deighton Station, Huddersfield. Joanne's widower Chris set up The Joanne Bingley Memorial Foundation, and recently received an admission from his local NHS Trust that they had not given Joanne proper care.
Being involved as the helpless train driver in a suicide will inevitably be traumatic, and can have tragic consequences. In 2003, an inquest described how 56-year-old ex-train driver Brian Weskett lay on the track in front of a speeding train at Benfleet Station, Essex. He had been prescribed antidepressants for post-traumatic stress disorder which occurred after the train he was driving had struck a man on the line.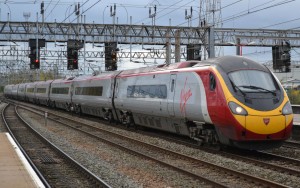 At the inquest of Mark Gradwell, a 46-year-old GP who was struck by a train near Poynton, Cheshire, while on antidepressants, the report states that: "The coroner was told that the driver of the Virgin Pendolino was so traumatised that he has not worked since."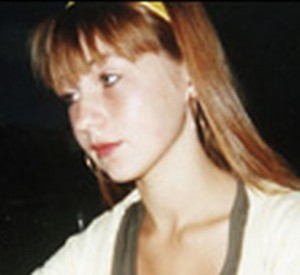 Also suffering from PTSD was the youngest victim in my database, 14-year-old Kay Miller (right), who died near Heath Station, Cardiff. Her medication had been increased after she was raped. By contrast, Cicely Vivian was 86 when she died at Huntingdon Station. Her antidepressant dosage had been adjusted shortly before her death, due to the side effects that she had been experiencing.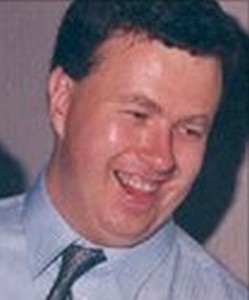 Angus Maude, whom I featured last month in an article about "the perfect couple", drove to Pleasington last August and stood in front of a train, having stabbed his wife at their home while suffering a reaction to antidepressants. In 2010, 48-year-old Steven Rees (left) died at Twyford Station, Berkshire, after slitting his wife's throat. Steven's mother-in-law told how Steven had seen his doctor the previous week as: "He was on antidepressants, and they weren't working."
From my research, I have found that most railway suicides take place at points of access such as level crossings, or smaller stations, where many of the trains pass through at speed.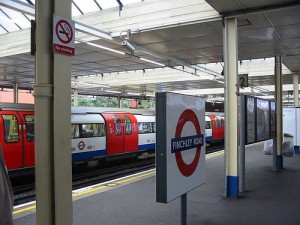 There have also been cases of suicides at London's tube stations, such as that of Ian Fox,  65-year-old retired postal worker, who died at Finchley Road Tube Station (right). The coroner heard Mrs Fox say that her husband's action was completely out of character. She described how until he began taking Citalopram he had only been suffering from mild depression, brought on by retirement from his Royal Mail job and a foot injury. The coroner said in his verdict that he accepted that Mr Fox had jumped in front of the train, adding: "I'm satisfied he did so while the balance of his mind was disturbed while suffering the adverse effects of Citalopram."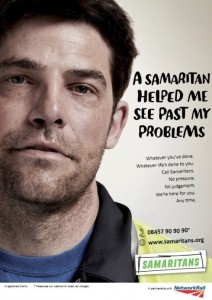 The number of suicides on the railways has been increasing steadily. In 2012, 238 people took their lives in front of trains, 20% more than in 2010. With this in mind, Network Rail have taken measures such as fencing off some areas and reducing the number of seats on the platforms. They have also entered into a partnership with the Samaritans, which includes the displaying of posters (left), as well as training for staff to help them identify and approach potentially suicidal people. The charity also provides trauma support for train and railway workers.
However, if the training of staff is to be truly effective, the special characteristics of antidepressant-induced suicidal ideation must be addressed. After all, the evidence shows that a substantial majority of potential victims (estimated at over 80%) will be on psychiatric medication. These people do not want to take their lives, but are in a state of akathisia, in which they are driven by inner restlessness and agitation to such an extent that they are compelled to jump out of their own body to end their torture.
Those who have encountered people in this state have stated that it is possible through calm, mundane conversation to induce a more rational state of mind. Then, conversation can be turned to medication. It is also vital that, as far as possible, the foundations for continued support need be put in place. Any information about side effects and risks of medication can be passed on to a parent, partner, or somebody who can be there for the person and make sure that they can get specialised medical help.
This would help prevent situations like that of the man who was persuaded off the tracks at Stoke-on-Trent Station, but was allowed to leave the premises without further conversation. He walked around the corner and jumped to his death from a bridge over the nearby dual carriageway.
Or the woman who went to West Malling Station on 3 separate occasions before taking her life on the fourth visit.
As police officers often get involved in situations of this nature, it would be an advantage if the British Transport Police were also to have some awareness training in this specific area.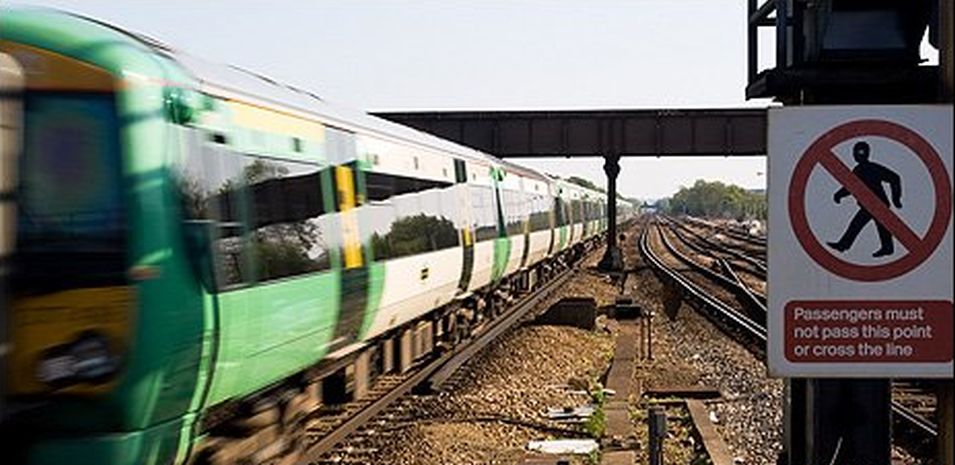 Footnote:
Since 2013, stations where people have been struck by a train after being prescribed antidepressants include:
Alexandra Palace Station, London
Appleford Station, Oxon
Atherton Station, Gtr Manchester
Barming Station, Kent
Basingstoke Station, Hants
Bath Spa Station, Somerset
Birchwood Station, Cheshire
Blackpool Pleasure Beach Station, Lancs
Bramhall Station, Gtr Manchester
Branksome Station, Dorset
Brentwood Station, Essex
Burnage Station, Manchester
Burton-on-Trent Station, Staffs
Chapeltown Station, Sheffield
Chelmsford Station, Essex
Chestfield & Swalecliffe Station, Kent
Clapham South Station, London
Dartford Station, Kent
Dewsbury Station, Yorks
Didcot Parkway Station, Oxon
Driffield Station, Yorks
Dronfield Station, Derbys (2)
Duffield Station, Derbys
East Croydon Station (2)
East Didsbury Station, Manchester
Eccles Station, Manchester
Emsworth Station, Hants
Farnworth Station, Gtr Manchester
Gatley Station, Manchester (2)
Gloucester Station
Grantham Station, Lincs
Great Shelford Station, Cambs
Greenfield Station, Gtr Manchester
Harlow Mill Station, Essex
Harold Wood Station, London
Harpenden Station, Herts
Hathersage Station, Derbys
Heath High Level Station, Cardiff
High Wycombe Station, Bucks
Highams Park Station, London
Hindley Station, Gtr Manchester
Hitchen Station, Herts
Hornsey Station, Essex
Ingatestone Station, Essex
Iver Station, Bucks (3)
Kelvedon Station, Essex
Kennett Station, Cambs
Langho Station, Lancs
Langley Station, Berks
Lea Green Station, Merseyside
Leighton Buzzard Station, Beds
Lichfield Trent Valley Station, Staffs
Longcross Station, Surrey
Loughborough Station, Leics
Marsden Station, Yorks
Mauldeth Road Station, Manchester
Meadowhall Station, Sheffield
Meldreth Station, Cambs
Micheldever Station, Hants
Mill Hill Broadway Station, London
Milton Keynes Central Station
Nailsea & Backwell Station, Somerset
New Barnet Station, London
New Clee Station, Lincs
New Cross Station, London
Northallerton Station, Yorks
Penrith Station, Cumbria
Petts Wood Station, London (2)
Pitsea Station, Essex
Pokesdown Station, Dorset
Port Sunlight Station, Wirral
Prestatyn Station, N Wales
Princes Risborough Station, Bucks
Radlett Station, Herts
Raynes Park Station, London
Reading West Station, Berks
Rectory Road Station, London
Riddlesdown Station, London
Romford Station, Essex
Roughton Road Station, Norfolk
Sawbridgeworth Station, Herts
Seven Kings Station, London
Shotton Station, N Wales
Shrewsbury Station
Slough Station, Berks (4)
Southend Central Station, Essex
St Albans Station, Herts
St Pancras Station, London
Stafford Station
Stapleton Road Station, Bristol
Stone Station, Staffs (2)
Sudbury Hill Station, London
Surbiton Station, London
Tilehurst Station, Berks
Twyford Station, Berks (3)
University Station, Birmingham
Watford Junction Station, Herts
Welham Green Station, Herts
West Hampstead Thameslink Station, London
West Malling Station, Kent
West Norwood Station, London
Westferry DLR Station, London
Wigan NW Station, Gtr Manchester (3)
Willesden Junction Station, London
Wimbledon Station, London (2)
Winchester Station, Hants
Winsford Station, Cheshire
Witham Station, Essex
Wivelsfield Station, Sussex
London Underground (Tube) Stations: Bond Street, Chancery Lane, Dagenham Heathway, Finchley Road, Finsbury Park (2), Fulham Broadway, Golders Green, Hampstead, Kings Cross, Leyton, Newbury Park, Parsons Green, Tooting Bec & Victoria
Related Articles:
Medicating Post-Natal Depression
The Lawyer and the Nightingale