Mr William Armstrong (Coroner for Norfolk)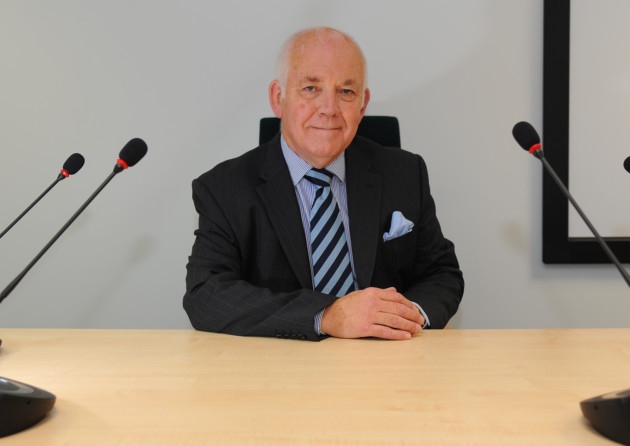 Norfolk Coroner William Armstrong is retiring at the end of September 2013.
Mr Armstrong has been something of a pro-active coroner during his time in office, noted for his empathy and support for grieving families. During the last few years a number of ground-breaking initiatives have been instigated in Norfolk, including establishing an inquest support service, providing a new purpose designed court and appointing the first coroner's chaplain in England and Wales.
In 2011, Mr Armstrong was influential in changing the procedure for licensing shotguns. "I have raised concerns with the home secretary in the past about people with mental health problems having a shotgun in their possession and I am pleased there is now a new procedure in place that when people are granted shotgun certificates, their GPs will be informed. Hopefully this new procedure will help reduce the risk of these tragedies happening in the future."
This arose after he conducted inquests into a spate of shotgun deaths in a short period. These cases bear further examination:
Joanne Brown, 41 
… Since about 2005 she had been suffering from serious mood swings resulting from a mental health condition for which she was receiving treatment, although her medication was not always being managed effectively …
….. The coroner said Mrs Brown had suffered for several years from a mental disorder causing mood swings and one happened on December 13. She clearly intended to bring her life to an end and he recorded a verdict of "suicide while suffering from a mental disorder".
When somebody is taking psychiatric medication, irregular doses can make them particularly vulnerable and prone to suicidal thoughts. Mr Armstrong does not appear to acknowledge this. And I don't like the sound of the phrase "mental disorder" – the report says she was a "teaching assistant" – not an ex-teaching assistant. Was her "disorder" perhaps nothing more than bi-polar, a perfectly manageable condition?
Mark Osler, 51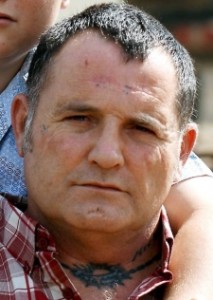 Mr Osler (right) shot and seriously injured his ex-lover, then shot himself dead.
… Greater Norfolk Coroner William Armstrong read a statement by Mr Osler's GP saying he was being prescribed anti-depressants.
He had mentioned having fleeting suicidal thoughts in June. On July 9, he said he was still feeling low and anxious and sleeping badly but never expressed any intention to hurt anyone or take his own life … What happened was completely unexpected and a great shock …
No further comment by Mr Armstrong on antidepressants was reported. 
Pamela Thomas, 59
A CORONER is asking Norfolk police to consider reviewing the scope of firearms licence applications after a woman died from shooting herself, an inquest heard …
… He said there was "no deficiency" in the procedure when Mr Thomas received his latest firearms licence.
But he added: "I have noted that when someone applies for a gun certificate the police will ask questions of their character. There is no obligation to ask about the physical or mental health of everyone in the household."
Mr Armstrong said at the time the licence was granted Mrs Thomas had not made an attempt to take her own life, but she had been suffering from depression for a long time.
"For a woman to kill herself with a gun is a very rare event," he said.
The coroner told the hearing this was one of three shotgun suicides in a short period of time and he proposed to ask the chief constable in Norfolk to look at how firearm licences are issued.
However, no comment from Mr Armstrong was reported on the following:
… A medical report from her GP, Adrian Clifton, said she had made good progress on her increased anti-depressants, following her attempted overdose in March which she "regretted" …
Matthew Taffs, 41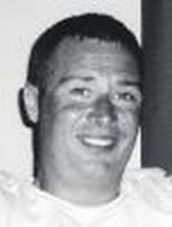 A CORONER has said there needs to be a "robust dialogue" about firearm licence applications after a depressed man shot himself, an inquest heard …
… Yesterday's hearing, at Lynn County Court, was told the self-employed roofing contractor had held a shotgun licence for some 10 years, which had been renewed for a further five years in December 2007.
But the inquest also heard Mr Taffs (left) had been diagnosed with anxiety in 1990, depression some years later, had attended five private counselling sessions last year and was taking anti-depressants …
… The inquest heard that Mr Taffs, who enjoyed clay pigeon shooting, had not indicated any mental health problems in response to two specific questions about the applicant.
Mr Armstrong said: "Where the applicant says 'No' to that information then unless it is obvious to the person concerned no attempt is made to contact that person's doctor.
"That, in my judgement, is not a satisfactory situation.
"There is a need for clarity to be injected into this process.
"There is a link of incidents of suicide and ready accessibility to the means of taking life.
"There does need to be a robust dialogue between the police, the medical profession and the Government."
After conducting these 4 cases, Mr Armstrong is to be congratulated on his part in the changing of licensing procedures. However, these tragic deaths had 2 elements in common, and use of a shotgun was only one of those elements.
Over the years, antidepressant medication has featured in many other inquests conducted by Mr Armstrong. Here are excerpts from just 2 of the more recent cases:
Jean Ogbourne, 67. Hanged 
… Mrs Ogbourne had been taking medication for her depression since March 2011 and had been visited by the crisis team on the day before she attempted to take her own life. They spent 1 and a half hours with her discussing her treatment and medication was prescribed.
Coroner William Armstrong ruled a verdict of suicide due to suffering from a severe depressive illness.
Alfred "Jim" Jolly, 79. Hanged
… The day before his death Mrs Lynn had spoken to Mr Jolly about a change in medication but his mood was low and she said he was not happy with life, however, he did not express any suicidal thoughts …
We are not told whether the medication was changed or not.
… Neighbour Rebecca Smith told the hearing she saw a dramatic decline in Mr Jolly, who was "fit, strong and full of fun" when they first met, and believed his condition may have been exacerbated by the medication he had taken …
Mr Armstrong does not think much of the neighbour's theory:
…Greater Norfolk Coroner Mr William Armstrong said: "Up until August 2006 he was leading a very satisfactory life, looking after Beryl as best he could but things deteriorated over the course of the next few months.
"The reasons were linked to his depressive illness which appears resistant to treatment …"
This last sentence is reminiscent of the sort of statement that a pharmaceutical company representative might make when somebody has taken their life after swallowing the company's products.
Other antidepressant-related suicides presided over by Mr Armstrong include: Stanislava Zeiciene, 51, who cut her throat, Peter Jackson, 48, who jumped from a sluice tower, Peter Stoker, 22, who took cyanide, and Margot Doran, 66, struck by a train.
Last year Mr Armstrong convened a conference calling for more support for the families of suicides, after noticing an increase in the number of cases in recent months. He invited medical, nursing and social work professionals, together with bereavement experts, clergy, Victim Support and leading voluntary organisations to the conference. He hoped that it could be repeated, and that it could be adopted elsewhere in the country.
If so, perhaps the link between antidepressants and suicide could be seen as an urgent subject for discussion.
We wish Mr Armstrong a long and happy retirement.
Related Articles
Coroner's Progress 1 (Ian Smith)
Coroner's Progress 3 (Geraint Williams)
Coroner's Progress 4 (Robin Balmain)
What the coroners say: Part 1 (2003)
What the coroners say: Part 2 (2004-2005)
What the coroners say: Part 3 (2006-2008)
What the coroners say: Part 4 (2009-2012)