This is Part 4, the final part of a chronological series of inquest reports, each of which contains a significant statement from the presiding coroner.
In some of the inquests here, we see coroners who, quite blatantly, ignore first-hand or expert testimony. Others, however, acknowledge the part played by medication.
Looking back over the series, there is great inconsistency from one coroner to the next. This surely needs to be addressed, for the benefit of the relatives of the deceased, and also in order to raise the awareness of the public who read these accounts in their local newspapers.
These reports are taken verbatim from contemporary local or national media sources. Any words added by myself are in italics.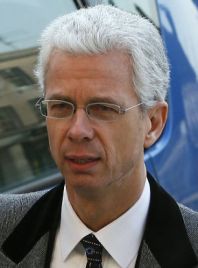 ~~~ October 2009: Chantel Ver-Straeton, 53 (Windsor). MfD. Jumped from multi-storey car park. (Coroner: Peter Bedford, above) ~~~
A shopping trip ended in horror when a woman battling depression brought on by the menopause jumped to her death from the fifth floor of a car park, an inquest heard yesterday.
Her partner … said the trouble had begun when she was referred to a gynaecologist suffering from benign fibroids.
She became obsessed with her health and felt she was losing control of life, saying that she thought about suicide all the time.
She was undergoing medication at the time of her death and seemed to be getting better.
Mr Bedford returned a verdict that Chantel had taken her life while depressed because of the onset of the menopause.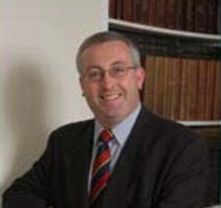 ~~~ October 2010: Christopher Ward, 29 (Glamorgan). Citalopram. Hanged. (Coroner: Peter Maddox, above) ~~~
PC Rogers said "Mr Ward … was distressed about the breakdown of his relationship and the impact that might have with contact with his children."
PC Rogers said Mr Ward had been prescribed Citalopram for depression.
Coroner Peter Maddox said death was due to asphyxia caused by hanging. Blood and urine samples showed no drugs or alcohol in Mr Ward's system.
"There was a lack of anything in the system that would have altered his judgement, you would expect him to understand what he was doing and the consequences," said Mr Maddox.
"It's often the case that someone harming themselves is unexpected because it does not fit into other things. I can't ignore the circumstances in which he was found, the toxicology results which suggests he was in control of his faculties."
Mr Maddox recorded a verdict of suicide.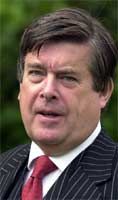 ~~~ December 2010: Yvonne Woodley, housewife, 42 (Birmingham). Citalopram increased. Hanged. (Coroner: Aidan Cotter, above) ~~~
A coroner has ordered an urgent investigation into an anti-depressant after it turned a mother-of-two into a 'zombie' before she was found hanged in her attic.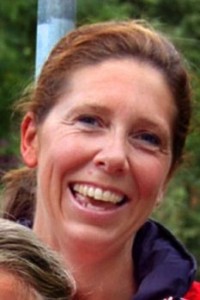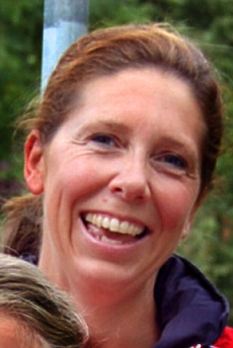 Housewife Yvonne Woodley, 42 (right), visited six GPs who increased her dosage of Citalopram in the months before her death.
But she became more agitated after taking the drug and told people she wanted to die …
Birmingham coroner Aidan Cotter called for more research into the drug after experts raised concerns over its side-effects.
The inquest in Birmingham on Monday heard how Yvonne saw six GPs on nine occasions at Solihull's Yew Tree Medical Centre last year.
Doctors increased the dosage of the drug but her mental state continued to deteriorate.
Professor David Healy, an anti-depressants expert at Cardiff University, told the inquest he believed the drug was to blame.
He said: 'I believe the drug was likely to have played a part. Yvonne was clearly suffering adverse effects of the drug and it was this that put her at risk. If treatment was contributing then putting the dosage up wasn't the thing to do. This is the second inquest regarding this drug I have attended in the past five months. There have also been homicide cases involving it.'
Yvonne's mother Vera Sansbury told the hearing she saw her daughter turn into a 'zombie' after taking the drug.
She said: 'The change in my daughter was remarkable. She was a stable, happy, calm person but in three weeks the decline was rapid to a woman who was trembling, had panic attacks and wouldn't make eye contact. She was like a zombie. The eyes were blank and flat and there was no emotional response. Yvonne displayed every single side-effect of the drug.'
The inquest heard that the drug was a common anti-depressant which came with a warning about side-effects. The effects include agitation and mental turmoil in the first weeks of treatment and trials showed it could increase the risk of suicide.
Recording an open verdict, coroner Aidan Cotter said: 'I cannot be sure of what happened and Mrs Woodley's death may have been an accident as she made a cry for help. I will write to the Medicines and Healthcare Products Regulatory Agency asking if more research is needed into the drug.'
Dr Christopher Muldoon, representing Lundbeck which manufactures the drug, said: 'The drug is safely used by millions of people but it could cause someone to take their life who had not previously thought of doing so. 'I don't think this was the case with Mrs Woodley as I think it was her underlying depressive illness.'
(The inquest was deemed important enough for Lundbeck to send their own representative to attempt to defend the indefensible)
~~~ March 2011: Victoria Bendon, carer, 20 (Portsmouth). ADs. Attempted hanging, then cut her wrists. (Coroner: David Horsley) ~~~
Victoria Bendon, 20, was found dead at her home … The carer had attempted to kill herself by hanging but when this failed she had cut her wrists as she lay on her bed,
The inquest heard that Miss Bendon …had been taking anti-depressants and the coroner … David Horsley said there was a possibility she had stopped taking the tablets without completing the course of the prescription.
He said: "If you are taking anti-depressants, you can't just stop taking them otherwise you can feel more depressed than you did before, I wonder if this may be a factor here."
Recording a verdict of suicide while suffering from depression, he added: "I can't believe anyone would do what she did unless she was ill from a psychiatric illness."
(… or had suffered an adverse reaction to antidepressants)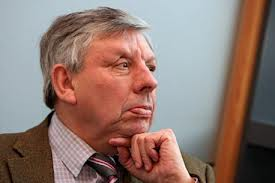 ~~~ March 2011: Sarah Conner, artist, 49 (Buckinghamshire). Overdose of Venlafaxine, Diazepam and Temazepam (Coroner: Richard Hulett, above) ~~~
A woman artist … killed herself with a cocktail of controversial drugs she had been prescribed, a coroner heard.
The 49-year-old woman's parents called on doctors to be wary of prescribing the anti-depressants after hearing the coroner talk of controversy surrounding one of the drugs.
Ms Conner … had been prescribed the strong anti-depressant drug Venlafaxine … Her parents said they blamed the drug which had pushed her over the edge when she saw her ex-boyfriend shopping in John Lewis with his new girlfriend.
Coroner Richard Hulett agreed that there had been speculation surrounding the drug, adding: "There is enough controversy surrounding this drug to cause suspicions, particularly in regard to youngsters."
A post mortem examination carried out on her body found she had taken an overdose of a number of drugs, including Diazepam and Temazepam, which she was also prescribed.
Ms Conner's parents, Joan and Kenneth Conner, described their daughter as a loving and fun girl who was given drugs which made her state of mind worse.
Joan Conner said: "Something needs to be done to stop people taking these drugs. Her medication was never reviewed and she was on a really strong dose of the drug. She was at risk and nothing was done to help her. The doctors should never have prescribed her that drug."
… Coroner Mr Hulett said: "I have heard from other sources the concern about this drug and this group of drugs and I have done my own research. I don't think it would be right for me to say it figures in this case. This is a patient who had been on a dosage for a full four years before this happened, and for some years before that in a different form.
"I can't go into the bipolar but having done some research I feel that this drug has been a cause for concern, along with the group of drugs it belongs to."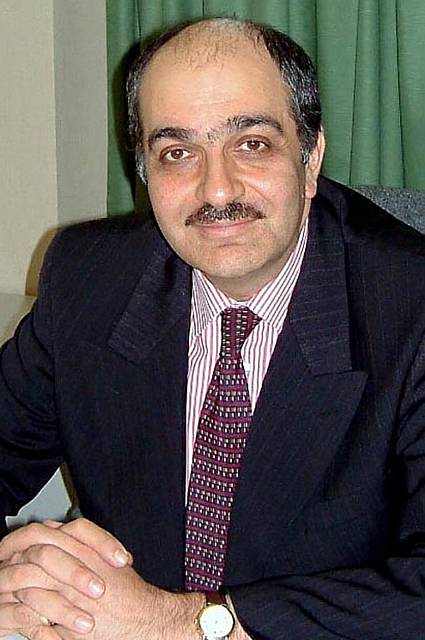 ~~~ March 2011: Peter Needham, factory inspector, 40 (Oldham). Duloxetine then Sertraline. Hanged. (Coroner: Simon Nelson, above) ~~~
THERE are worries over the labelling of prescription drug side effects after an Oldham man killed himself while taking anti-depressants …
Coroner Simon Nelson has warned against the dangers of "baffling" amounts of small print that accompany prescription drugs — which sometimes mean users miss vital information …
Described as a sociable and popular man, 40-year-old Peter had been diagnosed with diabetes last March and prescribed a drug to deal with a tingling sensation in his foot. But the medication, Duloxetine, is also used as an anti-depressant and has been linked with suicidal thoughts.
After voicing concerns about feeling down he was prescribed a different anti-depressant, Sertraline, five days before his death.
It was discovered that only two days after taking the drug — which also lists suicidal thoughts as a side-effect — he had visited several websites on how to take his own life …
Coroner Simon Nelson recorded a narrative verdict that he had taken his own life while the balance of his mind was disturbed. But he said it was "difficult to ignore" the link between him taking the medication and his death.
The coroner is to write to the Royal Pharmaceutical Society and British Medical Association to raise his concerns about prescription-medicine labelling.
Holding up a page filled with small-print instructions, he said: "To the untrained eye and in particular the first-time user this would be completely off-putting.
To discover those warnings half way down the small print is wholly inappropriate. The manner in which these warnings are brought to the attention of users has to be reconsidered."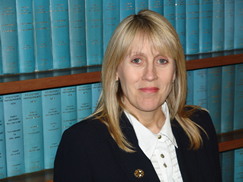 ~~~ March 2012: Brian Palmer, self-employed, 63 (Littlehampton). Fluoxetine and Zopiclone. Shot himself. (Coroner: Penelope Schofield, above) ~~~
THE devastated family of a grandfather (below) who killed himself following a bad reaction to anti-depressants have urged doctors to warn patients of the possible side-effects before prescribing the drugs …
… Brian's widow Jennifer, 62, appealed to doctors to take the time to explain to their patients all the possible side-effects of any drugs they prescribe.
She said: "I noticed a change in him almost straight after taking the pills. I asked to see the box in the days before but he said he couldn't find it. I found it a few days after his death and it listed all the changes I had seen in him. My heart just stopped. I didn't go down there with him, when he picked up the prescription – I wish I had. We have had to learn the hard way. I can't bear to think of any other families going through this kind of trauma."
The inquest heard that … he visited his GP … where he was given sleeping pill Zopiclone and the anti-depressant Fluoxetine … days after Mr Palmer began taking the drugs, his mental health deteriorated.
Recording a narrative verdict, coroner Penelope Schofield said: "He took his own life following the prescription of the drug Fluoxetine and Zopiclone. It is clear he was a much-loved husband, father and grandfather."
The coroner said she would be writing to the Fitzalan Medical Centre to advise GPs there to warn all patients of the potential side-effects any prescribed drug can have …
The coroner … concluded he took his own life following the prescription of anti-depressant pills.
~~~ July 2012: Chantelle Garside, student, 16 (Huntingdon). MfD. Hanged. (Coroner: David Morris, above) ~~~
A teenager who hanged herself had been "desperate" for help with her problems, an inquest has heard ….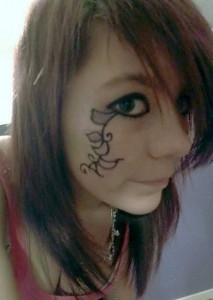 The 16-year-old (right), of Elm Close, Huntingdon, was found hanged in her room.
Dr Dickon Bevington, who carried out a review of the case, said: "This is a girl who was desperate for help."
He said Chantelle's case was complicated and that she had taken the view that medication was the answer to her problems.
But Dr Bevington said medication was not considered beneficial for young people and that one type of anti-depressant which may have helped also increased the risk of impulsive behaviour, including suicide.
Coroner David Morris recorded a verdict that the Hinchingbrooke School pupil had taken her own life while experiencing acute adolescent difficulties.
(Complete failure of the coroner to acknowledge the recognised effect of antidepressant medication on the mind of a 16-year-old)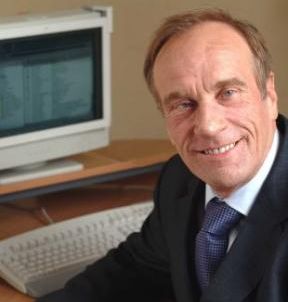 ~~~ November 2012: Colin Dallas, company director, 64 (North Yorkshire). ADs prescription changed several times. Shot himself. (Coroner: Geoff Fell, above) ~~~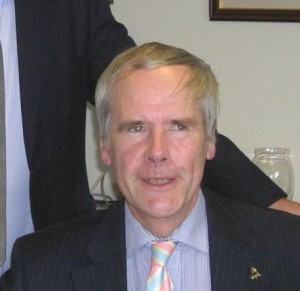 The 64-year-old company director (right) had suffered with depression and anxiety since 2004, but Mrs Dallas said the bouts were not always severe. But in July 2011, he was prescribed with anti-depressants – and until his death the prescription was changed several times because he was unhappy with the side effects. His wife told the inquest that he often lowered or stopped taking his prescription.
In the days before his death, Mr Dallas increasingly suffering from psychotic attacks and paranoid delusions.
Coroner Geoff Hall (sic) recorded a verdict of suicide and said the failure of Mr Dallas to take his anti-depressants was a contributory factor.
(In other words, it was Mr Dallas's fault)
Related Articles
What the coroners say: Part 1 (2003)
What the coroners say: Part 2 (2004-2005)
What the coroners say: Part 3 (2006-2008)
Coroner's Progress 1 (Ian Smith)
Coroner's Progress 2 (William Armstrong)
Coroner's Progress 3 (Geraint Williams)
Coroner's Progress 4 (Robin Balmain)