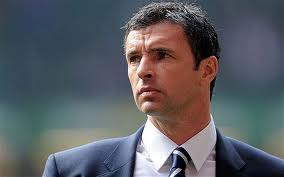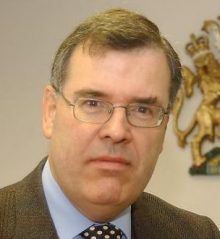 The most widely reported inquest in recent years was that of the well-known and popular international football player and manager Gary Speed (above), who hanged himself at home in November 2011. At the inquest, we were told that Mr Speed was just over the drink-drive limit, but Cheshire coroner Nicholas Rheinberg (right) chose not to reveal whether or not there were prescription drugs in his system.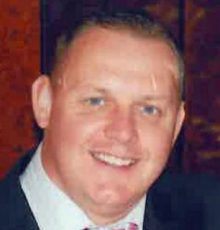 On New Year's Day 2012, taxi driver Michael Atherton, 42 (left), shot himself, his partner Susan McGoldrick, her sister Alison Turnbull and Ms Turnbull's daughter Tanya.
Earlier this month, the inquest pertaining to this high-profile "murder-suicide" was reported nationally as well as locally.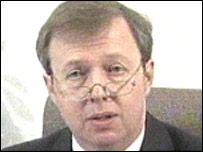 All the reports homed in on the flawed process by which firearms are licensed, with coroner Andrew Tweddle (right) calling for a radical overhaul.
However, the media struggled to give the public the reasons why this tragedy happened. The nearest we got to a reason was that Mr Atherton disliked his partner's sister; hardly sufficient reason for such an extreme act.
The pathologist revealed that the amount of alcohol in Mr Atherton's body was the equivalent of being one-and-a-half times the drink drive limit. So he wasn't exactly intoxicated. But if there was anything else in his system, Mr Tweddle opted not to mention it. We do not know if Mr Atherton was under the influence of antidepressants or any other mind-bending medication.

The previous week, Mr Tweddle had conducted the inquest of barrister Warren Grier, 46 (left), who had hanged himself.
A police officer told the court that Mr Grier "was under financial pressure relating to a business venture", and the court also heard that "a post-mortem confirmed he died from asphyxiation, with no trace of drugs or alcohol in his system." When the word "drugs" is used in this context, it usually refers to recreational drugs, not prescribed medication. Here again, Mr Tweddle has failed to reveal whether a victim was driven to suicide by medication.
Around the same time, the inquest of police officer Andrea Shelton, 45, was carried out by coroner David Hinchliff in Yorkshire. Mrs Shelton was suffering from work-based stress. She went on to self-harm at home and was taken to hospital. After being transferred to another hospital, Mrs Shelton hanged herself in the shower. It seems highly unlikely that Mrs Shelton was not medicated in some way during this time. Yet Mr Hinchliff failed to reveal her recent medical history.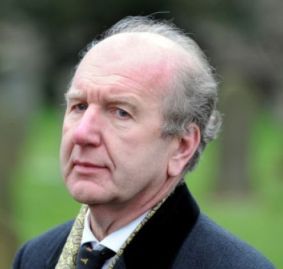 David Hinchliff (right) also conducted the double suicide of Mr & Mrs Hainsworth, who attempted to kill themselves by breathing in carbon monoxide from a barbecue. Mrs Hainsworth died, but her husband regained consciousness and hanged himself. On this occasion, the court was told that "a post-mortem examination found both had alcohol in their blood and were about twice the legal drink-drive limit at the time of their death. They had also taken some medication." But the type(s) of medication remained unreported.
Another inquest that took place this month was that of postman Graham Jenkins, 49, who hanged himself in Pembrokeshire. The local newspaper reveals neither possible motive nor any history of depression. In fact, the GP is not even mentioned. Returning a narrative verdict, coroner Mr Lewis said: "His intention remains unclear." Mr Jenkins's intention, or at least his state of mind, may have been made clearer had Mr Lewis mentioned toxicology findings.

Professor David Healy (right), perhaps the world's leading expert on adverse drug reaction, states that he has been writing to UK coroners for 15 years making the case that they should note where people have been on antidepressant or other drugs at the time of death. Yet in the past few months I seem to be finding a growing number of inquest reports where relevant toxicology is completely missing.
Is this a trend, rather than a coincidence, and if so what is the reason for it? In these days of austerity, are toxicology reports being omitted to save money? Or is there a political reason why bereaved families (as well as the general public via the media) are not being given the complete picture?
Update (28 March 2013):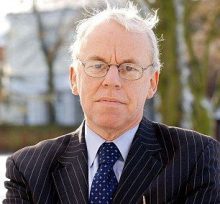 Robin Balmain (left), the coroner for the Black Country, said two days ago that he had suffered his darkest day in a 40-year career after hearing five inquests into people who had hanged themselves in the space of one morning. Sitting at Walsall Manor Hospital, he said that all five people – aged between 33 and 54 – had killed themselves.
He also said, "I don't know what the explanation is."
There may well have been an explanation, or at least a clue, in the toxicology reports, but in the newspaper there is no mention of toxicological findings in any of the five inquests.
Related Articles
Coroner's Progress 1 (Ian Smith)
Coroner's Progress 2 (William Armstrong)
Coroner's Progress 3 (Geraint Williams)
Coroner's Progress 4 (Robin Balmain)
What the coroners say: Part 1 (2003)
What the coroners say: Part 2 (2004-2005)
What the coroners say: Part 3 (2006-2008)
What the coroners say: Part 4 (2009-2012)
The Scientist, the Doctor and the Coroner