Mr Robin Balmain (Coroner for the Black Country)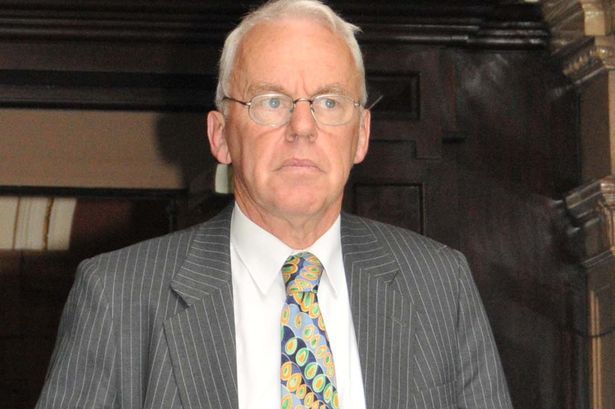 For those unfamiliar with English geography, the Black Country is an area west of Birmingham that gained its name in the mid 19th century due to the smoke from the many thousands of ironworking foundries. Motorists will know it as the area around the junction where the M6 meets the M5. In coronial terms, the Black Country covers the districts of Dudley, Sandwell and Walsall.
Although Mr Balmain (above) has been a coroner for 40 years, I first became aware of him in March of this year. He was quoted in the national newspapers when he said that he had suffered his darkest day in a 40-year career after hearing, in the space of one morning, five inquests into men who had hanged themselves. The victims were:
Kishor Kumar Patel, 54, of Bilston, who was found hanged from a tree on land near the town's fire station.
Stuart Moroney, 48, a company director who was discovered at his business premises in West Bromwich.
Hardip Singh Sandhu, 34, of Wolverhampton, an unemployed pharmacist, who was found in the basement of his house.
John Matthews, 33, a self-employed builder from Aldridge, who was found at his home.
And as Mr Balmain ruled that unemployed Derek Baker, 44, of Willenhall, had killed himself, he said: "I've been associated with the coroners' service for 40 years and I've never dealt with one day of five deaths by hanging. Whether it's something to do with the country's financial situation, whether it's an increasing breakdown of relationships, I don't know what the explanation is."
After the inquests, Mr Balmain said that there had been a definite increase in suicides over the past "six to nine months".
To carry out five inquests into hangings in the space of a morning suggests that they were conducted in a rather perfunctory manner. And then, to sum up the morning's proceedings with the phrase "I don't know what the explanation is" suggests that Mr Balmain made little effort to find out what the explanation may have been.
The job-description of a coroner includes "a duty to investigate and record the details of any sudden death where the cause is not known, violent or unnatural deaths and any deaths whilst the deceased was in lawful custody." In cases of potential suicide, the investigation should surely involve a duty to ascertain and reveal the physical and mental state of the victim. This would include a report from the GP outlining recent medical history, and a toxicology report as part of the post-mortem. Mr Balmain may well have had access to that information; if so, none of it was reported by the local newspapers for any of the five victims.
I looked through the online archives of local newspapers to find other similar inquests. None of the following are in my database, as antidepressants are not mentioned in any of the reports.
After Neil Knowles hanged himself in 2008, Mr Balmain stated: "We will never get any closer to why he did it."
At the inquest into the hanging of Mark Glazzard in the same year, the precise alcohol level was revealed, but no other aspect of toxicity was reported.
In 2011, we read that Michael Howard was being treated by a psychiatrist when he hanged himself, but were not informed as to whether the treatment involved medication.
Mr Balmain also conducted the inquests of Thomas Spair, Joanne Bunn and Trevor Swann, all of whom hanged themselves last year, without any toxicology results being reported in the local newspapers.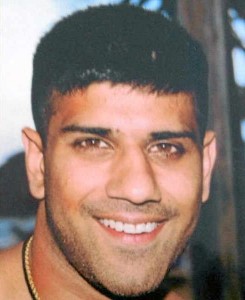 Last month, Mr Balmain reported on the hanging of 34-year-old lorry driver and ex-soldier Parmajit Singh Sidhu (right), where he said: "It's not the function of an inquest to deal with motive." As we saw above, part of the coroner's duty is to investigate the details of the death, but no toxicology findings were reported in this case. Mr Balmain also said that these types of cases were "enormously distressing", and that he had a general concern that the number of inquests he has conducted in the past year or two where hanging was involved had increased "dramatically".
I did, however, find some inquests which were in my database. In 2008, 80-year-old Wesley Johnson was struck by a train. He had been treated for depression and had attempted to take an overdose of tablets shortly before his death. Recording a verdict of suicide, Mr Balmain said: "Quite why he felt he needed to do this isn't terribly clear. He appears to have been a very fit and healthy man."
A few weeks before his death in 2008, Raymond Langford had visited his doctor and had been prescribed "tablets for depression". He hanged himself after writing a note which spoke of "blackness". Mr Balmain said: "I'm afraid we will never know any more of the reasons that we know today. The note suggests he was suffering from some depression, whether that was to do with his health or something else, we will never know."
In my database, I have 3 inquests from 2011. In the first, 55-year-old unemployed teacher David Smith died after stabbing himself several times. A toxicology report revealed that "Mr Smith's body contained high concentrations of anti-depressants", yet Mr Balmain's verdict was suicide, as Mr Smith "knew exactly what he was doing."
19-year-old labourer Andrew Woodhall had been prescribed medication for depression, but, according to his girlfriend, was "taking more medication than he was supposed to." He went on to hang himself in the bedroom. Mr Balmain again gave a suicide verdict, saying: "For whatever reason, Andrew chose to do this to himself."
Those at the inquest of Steven Powell (23) heard that "the gas service layer was on medication for depression and had threatened to harm himself in the past." His fiancée said: "One minute he would be fine, then his mood would change and he would be sad – then he was fine again." One evening, Steven hanged himself at home after drinking at the pub. On this occasion, Mr Balmain gave an open verdict saying he could not be sure Mr Powell intended to kill himself because of the level of alcohol in his blood.
The final inquest I looked at was that of 27-year-old Emma Hart and her 5-year-old son Lewis. Emma gave Lewis an overdose of Tramadol and antidepressants, before overdosing on the same combination herself and cutting her wrists.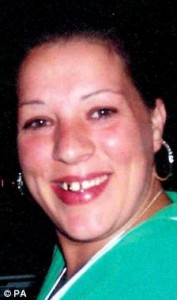 Sadly, I have several cases in my database where an adverse reaction to antidepressants has led a mother to kill a precious child, often before taking her own life. Mr Balmain, however, clearly didn't see it this way. Emma (left) was separated from Lewis's father, who had found a new partner and to whom she "had repeatedly threatened to commit suicide". Mr Balmain described her motive in these words: "She couldn't get her way and maybe was driven by jealousy. I can't imagine something quite so evil. She was prepared to kill her son to spite him."
Emma's mother, however, told the inquest: "She was not a horrible person, she was a loving mum."
As a coroner with 40 years' experience, Robin Balmain should by now be well aware of the propensity of antidepressants to induce both homicide and suicide. To use the word "evil" when referring to Emma, in front of her grieving mother, was inconsiderate, insensitive and completely inappropriate for a man of his profession.
The recent Coroner Reforms Consultation document, to which I contributed some thoughts, promises greater transparency and consistency of standards. It talks of putting "the needs of the bereaved people at the heart of the coroner system." Bereaved people need and deserve to know the full picture, especially when it comes to the potential effects of mind-altering medication. To what extent they achieve this remains to be seen, but I would hope that, as a result of the reforms, Mr Balmain would be expected to reveal a much greater part of that picture than he has been doing for the past few years.
Footnote: Robin Balmain retired in September 2014
Related Articles
Coroner's Progress 1 (Ian Smith)
Coroner's Progress 2 (William Armstrong)
Coroner's Progress 3 (Geraint Williams)
What the coroners say: Part 1 (2003)
What the coroners say: Part 2 (2004-2005)
What the coroners say: Part 3 (2006-2008)
What the coroners say: Part 4 (2009-2012)