This is Part 2 of a chronological series of inquest reports, each of which contains a significant statement from the presiding coroner.
This selection includes an extraordinary incident where, after delivering a verdict, the coroner goes on to change his mind – twice!
These reports are taken verbatim from contemporary local or national media sources. Any words added by myself are in italics.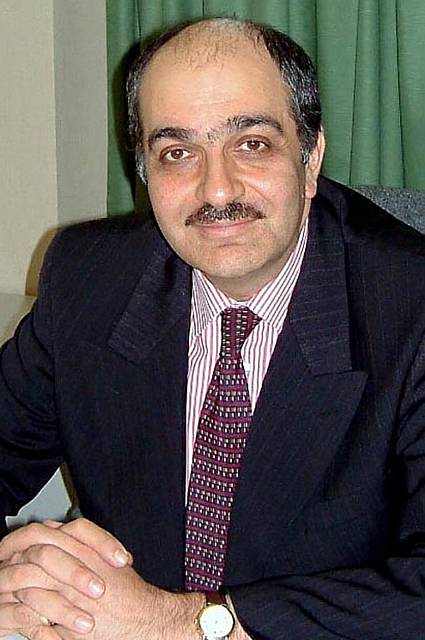 ~~~ May 2004: Dawn Harris, doctor, 38 (Bury). ADs. Hanged. (Coroner: Simon Nelson, above) ~~~
… Dr Harris … was prescribed anti-depressants … However, she tried to wean herself off the medication on numerous occasions and the inquest heard how she complained of "feeling weird" if she missed one day of the course.
… Coroner Simon Nelson recorded that Dr Harris' death was a traumatic death following a deliberate act of self-harm while suffering from a depressive illness. He added that he felt there should be tighter regulations surrounding anti-depressant medication as, even though Dr Harris had shown no obvious signs of side effects, she had commented that not having the medication had an adverse affect on her.
~~~ July 2004: David Weigall, retired lecturer, 61 (Cambridge). Venlafaxine. Hanged. (Coroner: David Morris) ~~~
… Mr Weigall's friend Adrian Lodge told the inquest … he had grave concerns about the suitability of the drugs prescribed for depression – in Mr Weigall's case Venlafaxine.
Mr Lodge … said: "Every now and then these drugs backfire and yet the drug companies have simply said that you must expect to die if you have depression.
"The truth is that doctors are advised to use these particular drugs for depression and generally they find them effective but for certain people they can be very damaging. These toxic substances themselves have made people suicidal.
"In America there is a suicide warning on all these drugs. Our regulators are being somewhat tardy."
…The narrative verdict recorded by Mr Morris … stated: "Mr Weigall took his own life by hanging whilst suffering from a depressive illness which may have been exacerbated by the medicine prescribed for that illness."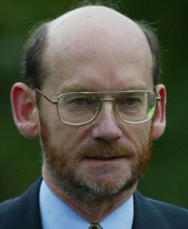 ~~~ July 2004: Dickon Abbott, writer, 42 (Ulverston). Change from Effexor to Seroxat. Hanged. (Coroner: Ian Smith, above) ~~~
… Dr Anthony Page, Furness General Hospital's consultant pathologist, told the inquest that his patient was in the course of switching medication from Efexor (Venlafaxine) to Seroxat, a drug which had helped him shake off depression in 1995. To make the transition, he had gradually stopped taking Efexor and had been taking Seroxat for 11 days when he died.
Dr Page confirmed that the switch in drugs could cause increased anxiety, and that there had been press reports about Seroxat increasing suicidal tendencies. However, he pointed out that the drug had successfully treated Mr Abbott in the past.
Summing up, Mr Smith said he had dealt with two other suicides which happened when the person was changing medication and pressed for more research.
~~~ Nov 2004: Roger Whipp, redundant, 59 (Surrey). ADs changed. Struck by lorry. (Coroner: Michael Burgess, above) ~~~
… Mr Whipp was suffering side effects from anti-depressant drugs and had been due to see a psychiatrist on the day of his death. … He had problems with his anti-depressants and was put on a different tablet in January but within three days his GP sent him to AshfordHospital after he developed movement problems, causing him to "freeze up."
When Mr Whipp arrived at the hospital on Friday January 16, doctors decided he was either suffering withdrawal symptoms from the first drug or side effects from the second.
He was taken off the anti-depressants and given a drug to ease his movement.
… Mr Burgess said there was nothing to suggest Mr Whipp wanted to take his life and he would report to the committee for safety of medicines about the drugs Mr Whipp was on.
He said: "Side effects as extreme as these need to be recorded so the profile of these medicines are recognised as causing these difficulties in some people."
~~~ March 2005: James Hirst, student, 21, IBS (Lincolnshire). Venlafaxine. Hanged. (Coroner: Gordon Ryall, above) ~~~
… According to medical records, James had not suffered from suicidal tendencies …
Just 11 days before he died, he was prescribed venlafaxine and his parents noticed a deterioration in their son's health.
In recording a verdict of suicide, coroner Gordon Ryall offered the family the chance to have a closer look at the effects of the drug on their son's health. But he warned they may not learn anything more from further investigation.
~~~ April 2005: Carwyn Lewis, air steward, 38 (Carmarthen). ADs. Drowned in bath. (Coroner: unknown) ~~~
An Air America travel steward found drowned in his bath may have been affected by the prescription anti-depressants he had taken, an inquest heard.
David Carwyn Lewis, 38 … was found dead in a bath full of water with a travel case full of books on top of him. He had been suffering from depression for some time.
But the coroner said he could not record a verdict of suicide because of the possible side-effects of the anti-depressant drugs Mr Lewis, known to friends as Carwyn, had been taking. He recorded an open verdict.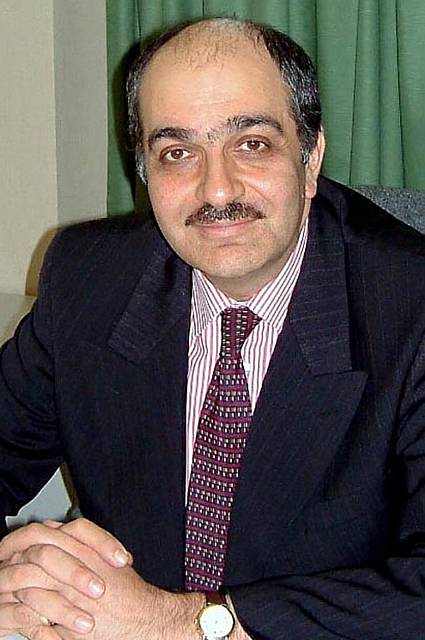 ~~~ April 2005: Stephen Breheny, student nurse, 22 (Bury). ADs. Hanged. (Coroner: Simon Nelson) ~~~
In November 2003, he harmed himself by cutting his wrists … He was then prescribed anti-depressants, but in May the following year, he was seen to have another superficial cut on his wrist. In June, Stephen tried to hang himself with a piece of flex.
On December 11, last year, Stephen had returned from work and told his parents he needed money for cannabis. They said he seemed agitated but went out to get him some money from the cash machine … When they returned, Stephen was trembling. He then went to the pub to buy the cannabis, and returned home, going straight to his room.
At 11 pm, his parents … found him … suspended by a tie from the pole in the wardrobe. A note was found addressed to his parents, along with an empty bottle of vodka and his medication.
A post mortem showed that Stephen died from an overdose of alcohol and the anti-depressant Venlafaxine, and asphyxia by hanging.
Coroner Simon Nelson said: "This was a young man who, from 2001, appears to have been beset by difficulties which prompted him on a number of occasions to self-harm. If there was ever any indication of the harmful effects of cannabis, it is here."
(Nothing to do with the Venlafaxine, then?)
~~~ June 2005: Trina Clinton, housewife, 54 (Redditch). Citalopram. Fell from multi-storey car park. (Coroner: Victor Round) ~~~
A CORONER changed his findings into the death of a Wythall woman who jumped from a car park from suicide to an open verdict after pressure from her family.
… Worcestershire Coroner Victor Round originally recorded a verdict of suicide at Friday's inquest but told the court a blood test revealed the prescribed antidepressant Citalopram in Mrs Clinton's blood.
Mr Round changed the verdict to 'suicide while under medication' after Mrs Clinton's sister-in-law and life-long friend Janet Donovan said the antidepressant 'must have been a contributory factor'.
He modified his verdict again to record an open verdict.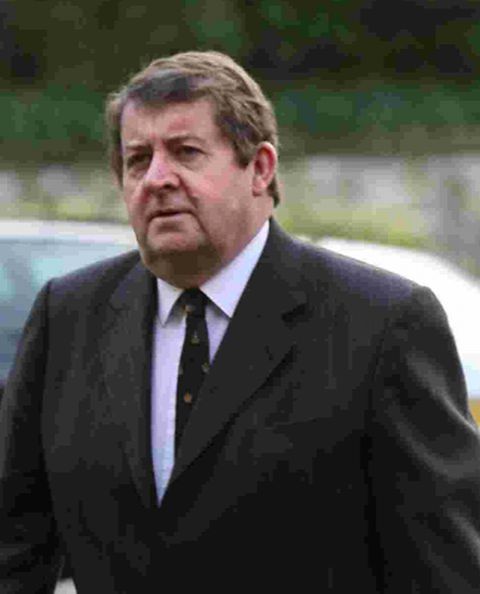 ~~~ October 2005: Sandra Mackie, teaching assistant, 45 (Poole). Citalopram. Hanged (Coroner: Sheriff Payne, above) ~~~
A 45-year-old teaching assistant hanged herself after taking prescribed anti-depressants, an inquest was told …
She had initially refused to take the tablets because she feared the side effects, "one of which was suicide or thoughts of suicide", said Mr Mackie (Sandra's husband) …
Dr John Lovejoy (Sandra's GP) prescribed her with the antidepressant Citalopram and saw her on a weekly basis during August, this year. Dr Lovejoy said Mrs Mackie began to take the tablets because he had told her that he would have to involve psychiatric services if she continued to refuse the medication.
Coroner Sheriff Payne said Citalopram was a "fairly standard, fairly safe antidepressant" and that she appeared to have "greatly improved" after taking the tablets … The cause of death was given as hanging with depression as the other significant condition.
(Sheriff Payne's endorsement of Citalopram would appear to be completely without foundation in this case)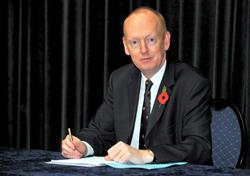 ~~~ Dec 2005: Paul Pitts, prisoner, 29 (Stafford prison). Overdose of Amitriptyline. (Coroner: Andrew Haigh, above) ~~~
… Paul Pitts took an overdose of the antidepressant Amitriptyline after he received "bad news" from his girlfriend while serving a seven-year sentence at Stafford Jail.
Stafford coroner Andrew Haigh said following the inquest in Stafford: "We feel the death of Paul Pitts could have been prevented. I am not here to make any findings emanating from this inquiry but I intend to write to the Director of Prison … to express concern about the continued use of amitryptiline (sic) in prisons when there are alternative drugs."
Related Articles
What the coroners say: Part 1 (2003)
What the coroners say: Part 3 (2006-2008)
What the coroners say: Part 4 (2009-2012)
Coroner's Progress 1 (Ian Smith)
Coroner's Progress 2 (William Armstrong)
Coroner's Progress 3 (Geraint Williams)
Coroner's Progress 4 (Robin Balmain)