This is Part 3 of a chronological series of inquest reports, each of which contains a significant statement from the presiding coroner.
In this selection, there is plenty of proactivity emanating from Cumbria, which, unfortunately, was to prove to be short-lived. This is in marked contrast to more ineptitude from Sheriff Payne in Dorset.
These reports are taken verbatim from contemporary local or national media sources. Any words added by myself are in italics.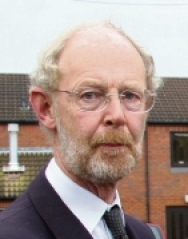 ~~~ April 2006: John Rudd, retired lorry driver, 62 (Cumbria). Citalopram. Struck by train. (Coroner: David Osborne, above) ~~~
… Mr Rudd seemed in good health that day as he had been given new painkillers from his GP for his arthritis days earlier … However none of the relatives were aware that Mr Rudd had also been prescribed the anti-depressants (Citalopram) at the same GP appointment …
David Osborne … said at least six fatalities he has investigated since Christmas had started taking Citalopram soon before their deaths.
… He noted that several of his investigations have involved victims prescribed the same drug. He said: "In most cases the people had been prescribed that medication for a short period of time – days or weeks – and then they took their own life usually totally out of the blue.
"I'm not saying that is what caused the death of Mr Rudd but I think it is a factor that needs to be borne in mind."
~~~ December 2006: Leslie Todhunter, farmer, 61 (Cumbria). Seroxat. Hanged. (Coroner: David Osborne) ~~~
ANTI-DEPRESSANTS may have been behind the death of a doting Cumbrian grandfather who was found hanged, a coroner has claimed.
… Mr Todhunter … suffered from periods of depression for which he had been prescribed the drug Seroxat. At the time of his death he had recently begun to take the tablets again.
At an inquest into his death, coroner David Osborne speculated that perhaps the drugs may have played a part in his death.
He said: "We see cases like this from time to time, and one theory is that when you start on anti-depressants there is a period in the first two weeks when the patient's mood might go into a drop, and perhaps feel even worse than they did."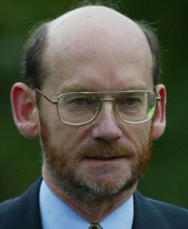 ~~~ March 2008: Nigel Woodburn, retired bank manager (Cumbria). Citalopram. Drove car at tree. (Coroner: Ian Smith, above) ~~~
Mr Woodburn drove into a tree just four days after being prescribed controversial antidepressants. He had been prescribed Citalopram after becoming depressed through ill health.
… One of Cumbria's coroners is to contact drug authorities because he fears people are killing themselves after taking antidepressants.
Ian Smith is to write to the Committee on the Safety of Medicines – an independent advisory body …
… Mr Smith told the inquest he knew of several other suspected suicides involving the same group of antidepressants, known as selective serotonin re-uptake inhibitors (SSRIs).
He said: "I have to say this is probably the fifth, if not sixth inquest I've heard within a period of three years when somebody either just going on to Citalopram or Seroxat, or coming off it, have killed themselves one way or another, totally out of the blue, totally without expectation, without a history of suicidal thoughts in the past."
~~~ April 2008: Philip Morton, farmer, 56 (Cumbria). ADs. Hanged. (Coroner: Ian Smith) ~~~
… Mr. Morton went to his doctor and was prescribed antidepressant drugs which he was taking at the time of his death days later.
Coroner Ian Smith… criticised the use of antidepressants and expressed concerns over a pattern of people taking their own lives days after being prescribed the drugs …
Mr. Smith went on to say that he had dealt with six to eight cases in a short period where people had taken their lives days after starting antidepressant drugs and he had reported these concerns to the health authorities despite coming under criticism for speaking out.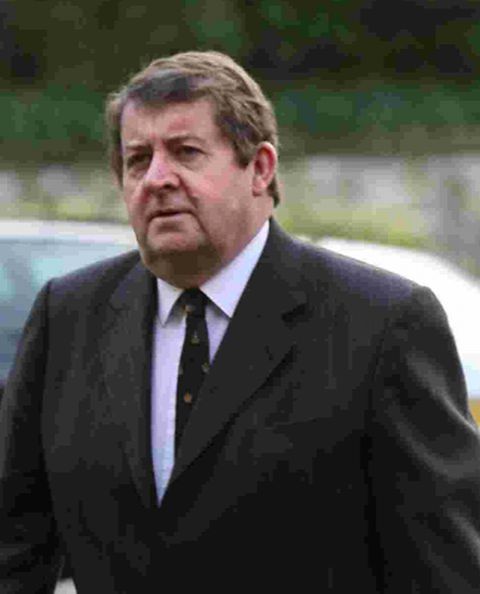 ~~~ June 2008: Gordon Briggs, school caretaker, 58 (Bournemouth). Citalopram. Hanged. (Coroner: Sheriff Payne, above) ~~~
The sister of a caretaker who hanged himself in a school gym told his inquest she blamed anti-depressants for contributing to his suicide.
Gordon Briggs, 58, was found hanging by a climbing rope at TownsendSchool in Bournemouth, Dorset, on 29 March 2008.
… his sister said his mood changed after his medication was altered … Linda Aldham told the inquest on Wednesday her brother became restless and heard voices in his head telling him to commit suicide, shortly after he started taking the anti-depressant citalopram.
She said: "Within the space of three weeks my brother took three overdoses and then he hanged himself."
His wife Yvonne also said he would sleep all day when he was not working and in the weeks leading up to his death he had been signed off work with stress.
Ms Aldham started researching the drug on the internet and found side effects which matched her brother's.
But Mr Briggs' GP Nigel Irwin said he had taken the drug once before and that it was recommended by the National Institute for Clinical Excellence (NICE).
He prescribed 10mg, half the normal dose, before increasing it to 20mg following Mr Briggs' second overdose.
The inquest heard despite research there was no evidence linking citalopram with suicide … Consultant Geoffrey Searle told the inquest there was no evidence of increased risk with the drug.
East Dorset coroner Sheriff Payne said: "He was obviously concerned about the school closure but there was no particular problem that precipitated this." He recorded a verdict of suicide.
So once again Sheriff Payne ignores the first-hand accounts given by family members in order to absolve Citalopram of any responsibility.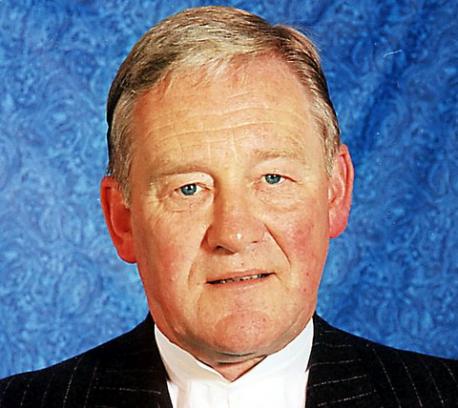 ~~~ August 2008: Jonathan Brannan, 28 (Bradford). MfD. Set himself on fire. (Coroner: Roger Whittaker, above) ~~~
A depressed dad-of-one turned himself into a fireball just an hour after his desperate family begged doctors to admit him to hospital.
… Yesterday Mr Whittaker recorded a verdict of "suicide to which neglect contributed".
He said: "The tragedy is that ten years ago the doctor could have arranged for him to be admitted to hospital. I believe had this still been the case, Jonathan's death would have been prevented. The situation now is that doctors have to refer first for further assessment from a community psychiatric nurse and this was not possible to happen in such a short time.
"I will be writing to make it clear that here was a preventable situation and that urgent action needs to be secured on a national level so that others in similar situations may not be left in limbo like Jonathan was."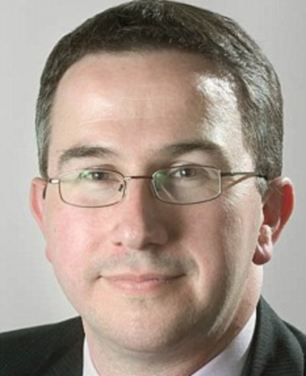 ~~~ October 2008: Ian Fox, retired postal worker, 65 (London). Citalopram. Struck by tube train (Coroner: Andrew Reid, above) ~~~
A POSTAL driver who was prescribed an anti-depressant "wonder drug" killed himself four weeks later, an inquest heard … Ian Fox, 65, died in July after throwing himself in front of a train at Finchley Road Tube station.
He had been prescribed the anti-depressant Citalopram for just one month before taking his life and he had expressed a wish to come off it, complaining of confusion and anxiety.
At his inquest on Thursday, Mr Fox's wife, Maria Fox, blamed her husband's sudden death on the drug, and a coroner ruled the "adverse effects" of Citalopram had played a part.
"I felt Citalopram was to blame for my husband's death," Mrs Fox told St Pancras Coroner's Court.
According to medical research, confusion and anxiety are known side effects in around one in every 100 patients, although it has more generally known for its wonder drug qualities in successful treatments.
Mrs Fox, from Edgware, said her husband's action was completely out of character.
She described how until he began taking Citalopram he had only been suffering from mild depression, brought on by retirement from his Royal Mail job and a foot injury.
Coroner Dr Andrew Reid said he accepted that Mr Fox had jumped in front of the train, adding: "I'm satisfied he did so while the balance of his mind was disturbed while suffering the adverse effects of Citalopram."
Related Articles
What the coroners say: Part 1 (2003)
What the coroners say: Part 2 (2004-2005)
What the coroners say: Part 4 (2009-2012)
Coroner's Progress 1 (Ian Smith)
Coroner's Progress 2 (William Armstrong)
Coroner's Progress 3 (Geraint Williams)
Coroner's Progress 4 (Robin Balmain)