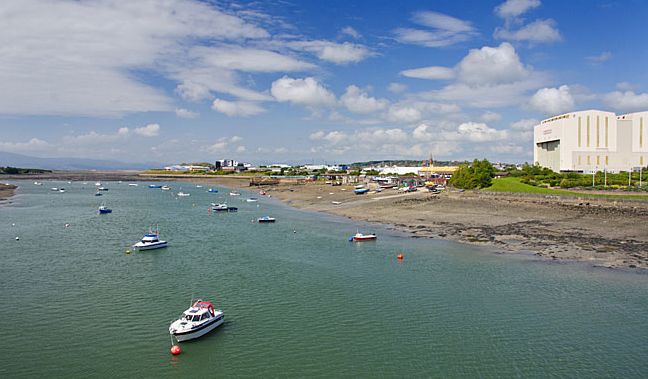 The inquest was held yesterday of 61-year-old Terence "Terry" Anderson of Barrow-in-Furness, a company director and former amateur boxer, who died after self-harming near Walney Channel in January this year.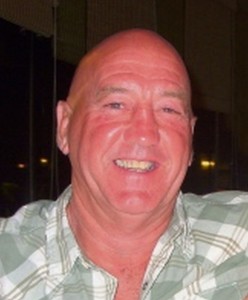 The previous day, Mr Anderson (left) had been taken to the A&E department at Furness General Hospital after a failed attempt to kill himself. He was assessed by mental health personnel from the hospital's crisis team who concluded that he was not at risk of further harm. He was discharged, and the next morning his body was discovered by a police officer.
Mr Anderson's stepson, Allan Culley, said: "We took him to the hospital and tried to do right for him, but I feel we were really let down by the crisis team. We waited for over five hours and he was sent home with a few sleeping tablets and a phone number. The whole process was awful. There was no urgency. The next morning he killed himself. The whole family, including my mum, my brothers and sister and his grandchildren, is devastated."
The inquest heard that Mr Anderson had been suffering from low mood and a lack of sleep in the week leading up to his death. He had been prescribed antidepressants by his GP.
Coroner  Ian Smith recorded a narrative verdict, saying Mr Anderson had "killed himself while suffering from acute mental illness." Mr Smith said: "Terence Maxwell Anderson killed himself while suffering from severe acute mental illness. This was not the Terence Maxwell Anderson as he was for the 60 years or so of his life, thinking rationally, acting rationally and getting on with his job."
Following the inquest, however, two important questions relating to systemic failure remain unanswered. The first concerns the reasons why the coroner chose not to investigate the fact that Mr Anderson had begun a course of antidepressants shortly before his death.  It is accepted that, for those who are prescribed antidepressants, the most dangerous times are at the outset, or when the dosage is changed or stopped.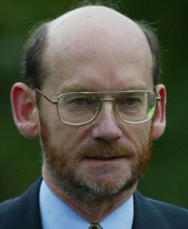 Ian Smith (right) is an experienced coroner with a long history of conducting inquests involving adverse reaction to antidepressants. In July 2004, for example, Mr Smith conducted the inquest of 42-year-old local writer who had hanged himself "out of the blue". Here he noticed a possible side-effect of changing medication:
Dr Anthony Page … told the inquest that his patient was in the course of switching medication from Effexor (Venlafaxine) to Seroxat. To make the transition, he had gradually stopped taking Effexor and had been taking Seroxat for 11 days when he died.
Dr Page confirmed that the switch in drugs could cause increased anxiety, and that there had been press reports about Seroxat increasing suicidal tendencies … Summing up, Mr Smith said he had dealt with two other suicides which happened when the person was changing medication and pressed for more research.
Then, at the inquest of a retired bank manager in March 2008, Mr Smith made headlines locally when he stated that he would notify the health authorities of the high number of suicides that were occurring shortly after the prescription of antidepressants:
ONE of Cumbria's coroners is to contact drug authorities because he fears people are killing themselves after taking antidepressants … Ian Smith is to write to the Committee on the Safety of Medicines – an independent advisory body … Mr Smith told the inquest he knew of several other suspected suicides involving the same group of antidepressants, known as selective serotonin re-uptake inhibitors (SSRIs).
He said: "I have to say this is probably the fifth, if not sixth inquest I've heard within a period of three years when somebody either just going on to Citalopram or Seroxat, or coming off it, have killed themselves one way or another, totally out of the blue, totally without expectation, without a history of suicidal thoughts in the past."
The following month, Mr Smith conducted the inquest into the death by hanging of a 56-year-old farmer.
Mr Smith criticised the use of antidepressants and expressed concerns over a pattern of people taking their own lives days after being prescribed the drugs … Mr Morton went to his doctor and was prescribed antidepressant drugs which he was taking at the time of his death days later.
The report concluded with this extraordinary sentence:
Mr Smith went on to say that he had dealt with six to eight cases in a short period where people had taken their lives days after starting antidepressant drugs and he had reported these concerns to the health authorities despite coming under criticism for speaking out.
Mr Smith did not reveal where the criticism came from, but, wherever it was, it certainly seems to have been heeded since that time. In May 2011, for example, after the hanging of a 62-year-old lady, Mr Smith ignored the possibility that the same side-effect that he had highlighted 7 years previously was linked to this lady's death. Mr Smith did not refer to the GP's statement that the lady's antidepressant medication had been changed shortly before her death when he pronounced: "She died as a consequence of her own actions whilst suffering from severe mental illness … Suicide involves two things; an action to lead to your own death and being in control of mental faculties. In this instance Mrs Colvin was taken over by this depression. Depression decided what she was going to do."
Likewise, in yesterday's inquest, the role of antidepressant medication was ignored, and despite the fact that for the past 60 years he had been "thinking rationally, acting rationally and getting on with his job," Mr Anderson was deemed to be suddenly "suffering from acute mental illness."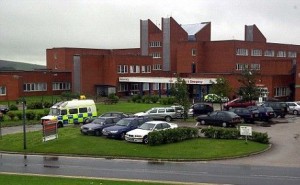 The second question concerns Mr Anderson's treatment at Furness General Hospital. Mr Anderson's stepson was absolutely right to criticise health professionals for not doing more to ensure his stepfather's safety, but, following the inquest, he remains unaware of the extent of their negligence. I cannot understand how on earth the A&E staff at the hospital failed to recognise the probability that they were being presented with a case of antidepressant-induced akathisia, in which case their "treatment" would have been completely inadequate and inappropriate.
Mr Anderson's family were failed twice; initially by their local hospital, and then by their local coroner.
Related Articles:
First do no harm – then keep from harm
Coroner's Progress 1 (Ian Smith)
Jessica, Epilepsy & Antidepressants
The Scientist, the Doctor and the Coroner