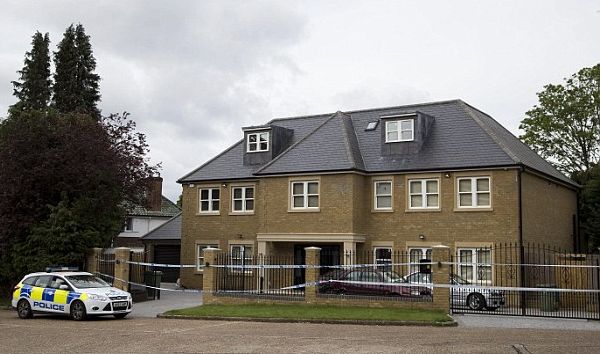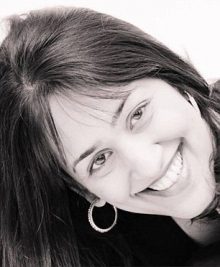 In 2009, Sanjay Nijhawan and his wife Sonita (right) bought a house in an exclusive area of Weybridge, Surrey. They had it demolished, and on the site they had a new house built.
In May this year, 46-year-old Sanjay, who was an investment banker, and Sonita (38), director of a company which owns three care homes, moved into the house (top) with their 4-year-old son.
Four days later, on the morning of May 21st, after some worrying phone messages from Sanjay, Sonita's father Chander arrived at the house. He found Sonita dead on the kitchen floor, while Sanjay was "stabbing himself in a daze" and slashing at his throat. Chander wrestled the knife from his son-in-law, saving his life, then called for the police and an ambulance.
Sanjay was airlifted to hospital before he was arrested and told officers that he had argued with his wife, who wanted to divorce him "because of his mental problems".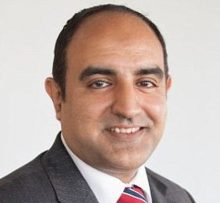 While in hospital, Sanjay (left)  wrote a note which read: "I would like to issue a statement immediately offering my severe remorse. The mindless act has lost the life of a beautiful and amazing woman. I have failed in my duty as a son-in-law and a brother."
Sanjay recovered from his injuries and, last week, went on trial at Guildford for murder. The jury heard that Sanjay and Sonita had a verbal argument the previous evening, during which Sonita said that she wanted a divorce, and took off her wedding rings. The following morning, they argued again. Shortly afterwards, Sanjay launched a frenzied attack on his wife, stabbing her more than 100 times with an axe and a knife. He then replaced her wedding rings.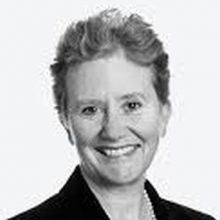 Prosecutor Sally O'Neill (right) told the jury: "The number and nature of her cuts make it clear that she was the victim of a fatal and sustained attack. She had a very large number of cut and stab injuries to her neck and head."
She said: "It seems that, in the preceding months leading up to this event, Sanjay Nijhawan began to suffer from stress and anxiety, partly as a result of his job, and he was finding it very difficult to cope. He also felt under financial pressure because of the move to the house, although it is not clear exactly why this was, as both of them were wealthy."
The jury also heard that Sanjay had been prescribed a course of antidepressants after he had visited his GP, Dr Miller, less than two weeks before the attack.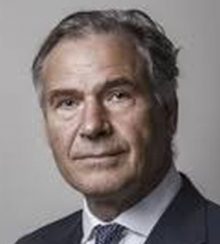 Defence counsel Orlando Pownall (left) argued that the defendant's anxiety and depression would have affected his judgement at the time.
One of Sanjay's closest friends, Bobby Nagpal, described him as a "teddy bear" who was "completely docile". He told the court: "He was going through stress at work, unable to sleep for days on end. He had not been able to string conversations together, he was forgetful. He said something was not right, he was in bad shape."
Mr Orlando questioned "expert witness" Dr Philip Joseph, a consultant psychiatrist, who told the court that Sanjay had lost his ability to think rationally or exercise self-control in the moments before the attack on his wife. This meant that he thought killing his wife was his only option.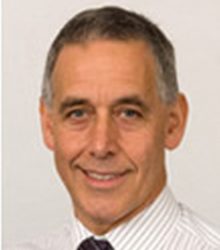 Dr Joseph (right) continued: "Mr Nijhawan saw no way out, no option and no choice. That is something to take into account when considering the rational judgement. He has behaved in a brutal and violent way and I think that's a very important aspect, what he was like before he developed his illness or depression. If, as is the case, he was not violent, it makes the depressive illness loom in a much larger way. If he had not been depressed, I think there's no possibility he would have killed his wife.
"He wasn't a violent man, he wasn't intoxicated. He went into a state of mind where he could see no way out, things built up in his mind. He ended up doing something that did not solve anything at all. He was not hearing voices telling him to kill or expressing delusional ideas.
"There is no doubt in my mind that he was suffering an abnormality of mental function."
What Dr Joseph omitted to mention was what caused the "abnormality of mental function". Dr Joseph's opinion was: "If he had not been depressed, I think there's no possibility he would have killed his wife." Are we then supposed to believe that the frenzied attack was a consequence of depression?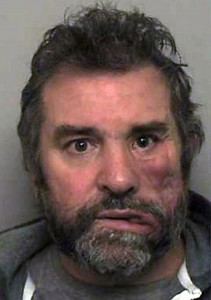 If so, his testimony would be completely contradictory to that given by Dr Joseph when he was an "expert witness" for the prosecution in the trial of Christopher Parry (left) two years ago. Christopher was found guilty of murder, after he shot his estranged wife while he was "suffering from severe depression." He then survived an attempt to kill himself with his shotgun, resulting in a permanent facial disfigurement.
In this instance, Dr Joseph told the court that if Christopher had decided to kill his wife, his depressive illness would not have been a contributory factor. "Killing her would have come from anger, vengeance, and a desire to cause her serious harm. Depression is not associated with violence," he said.
Like Sanjay, Christopher had been prescribed antidepressants.
It seems irrational that this "expert" can come to two diametrically-opposed conclusions, depending on which team he's batting for.
But even more inconceivable is that a consultant psychiatrist can withhold from the jury vital evidence that links antidepressants to acts of extreme violence, to self and/or others.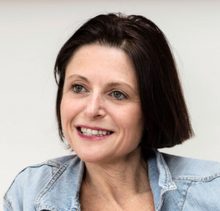 I am not an "expert", but I know about akathisia. My friend Katinka (right) is not an "expert", but not only does she know about akathisia, she has experienced it, was fortunate to survive it, and has written about it, eloquently and at length. Is it truly possible for an experienced consultant psychiatrist not to know about drug-induced akathisia?
A few days ago, writing about an attempted homicide carried out while under the influence of Fluoxetine, I described akathisia as "an involuntary disorder, usually induced by an adverse reaction to psychiatric medication, which can cause a person to experience such intense inner restlessness that the sufferer is driven to violence and/or suicide, without any regard for the consequences for self or others."
I don't know whether or not depression per se can cause violence. What I know for certain is that medication prescribed for depression can, and does, cause violence.
Before antidepressants, Sanjay was a "teddy bear". After antidepressants, he was a killer.
After deliberation, the jury found Sanjay not guilty of murder but guilty of manslaughter.
Before sentencing, members of Sonita's family read prepared statements to the court. Among the tributes to Sonita, her mother said: "I don't understand how this could have happened to my daughter," while Chander said: "I wish more than anything to know why, I want to know why."
The trial of Sanjay Nijhawan did not provide Sonita's grieving parents with the answers.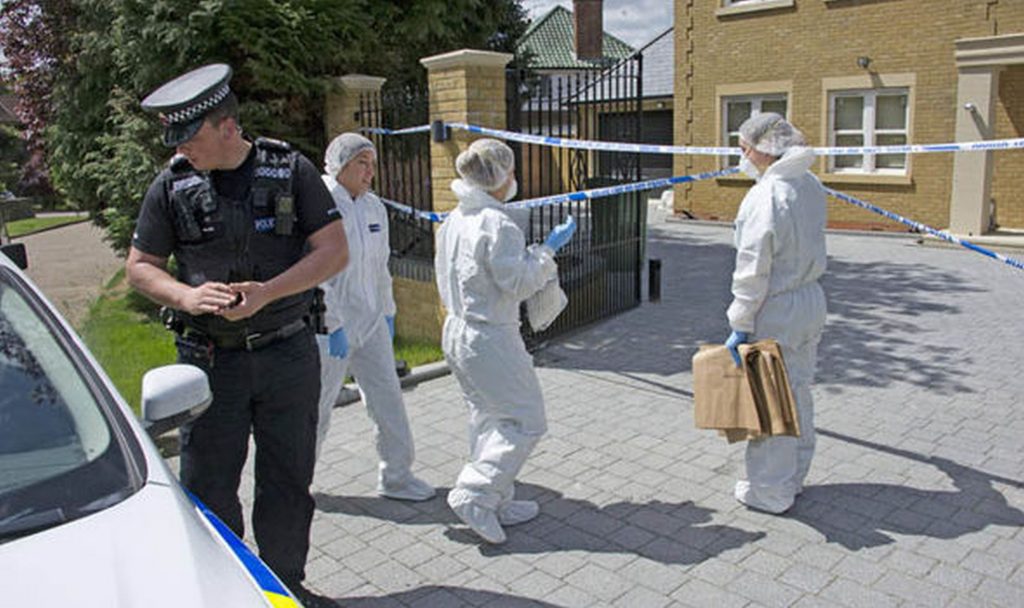 Update
After Sanjay's trial, sentencing was delayed so that the judge could read through various psychiatric reports.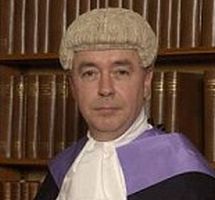 At the sentencing hearing on December 1st, Judge Robert Fraser (left) said that, in his initial report, Dr Joseph said that: When he is mentally ill Mr Nijhawan presents harm to members of his public, especially his family when set at large." Dr Joseph's recommendation was for a hospital order and a restriction order. However two other psychiatrists did not recommend this form of sentencing.
It would appear that the judge was not informed about SSRI-induced akathisia. His conclusion, therefore, was that there was a significant risk that Sanjay would cause serious harm to members of the public, especially intimate partners. He said: "I considered the risk, and what I judge to be a residual amount of culpability."
He sentenced Sanjay to life imprisonment for manslaughter, with a minimum tariff of nine years in prison.
Footnote:
In August 2018, a Domestic Homicide Review was published. From this we learn that, in January 2016, Sanjay "attended the Medical Centre and disclosed stress at work and financial worries. He was prescribed a drug to aid sleep…this prescription was Zopiclone."
On April 26th, Sanjay "attended the Medical Centre and discussed his anxiety.  A referral to the local IAPT service (Healthy Minds) was discussed…He was also prescribed an antidepressant (Sertraline)."
Then, on May 9th, Sanjay "had a telephone and walk in consultation with the Medical Centre. [Sanjay] talked about low moods, being anxious and not sleeping well. He stated he was not suicidal but was having morbid thoughts. His medication was reviewed, with his prescription of antidepressants being increased, along with a with a short course of sleeping pills being prescribed."
On May 19th, two days before the tragedy, Sanjay "attended the Medical Centre for a medication review. He was also prescribed a different antidepressant."
Among the review's findings was: "The NHS England report writer concluded that [Sanjay] was appropriately started on antidepressant medication by his GP, specifically a SSRI (Serotonin Specific Reuptake Inhibitor). SSRI's are the first line antidepressant medication. The report writer also concluded that when [Sanjay] continued to present with anxiety symptoms, the GP selected and titrated an appropriate choice as a second line antidepressant (Mirtazapine). Additionally, the report writer noted that the prescription of Zopiclone as a sleeping pill, other than helping [Sanjay] with his sleep, would not have made any difference."
Related Articles:
Metabolism, Antidepressants & Violence
Family Annihilation and Antidepressants
Homicide/Suicide: in Search of a Motive