(updated April 2015)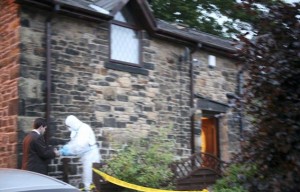 Yesterday at Manchester Crown Court, former hotel manager Paul Stones (38) was found guilty of the apparently motive-less murder of his beloved 58-year-old mother Marian, with whom he lived in Eagley, near Bolton. He was sentenced to life imprisonment with a minimum term of 17 years.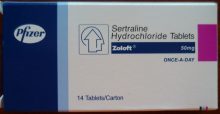 The trial interested me because Paul's defence was that at the time of his mother's killing, he had been taking the antidepressant Sertraline. Toxicologist Michael Hammond stated at the inquest that occasional side effects of the drug include aggression.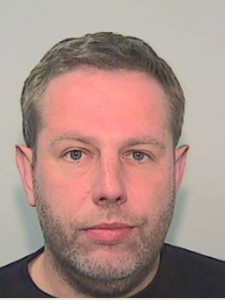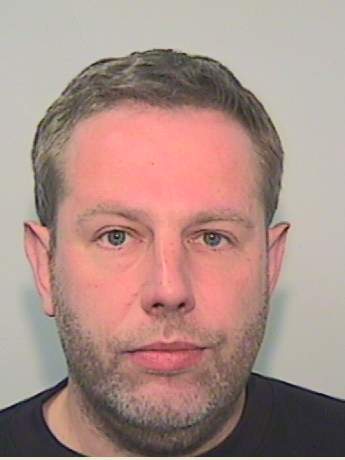 In his testimony, Paul (left), who had no previous history of violence or self-harm, told the court that he had forgotten to take his Sertraline on two days in the week before the killing and so, the day before his mother's death, he had taken a triple dose. Paul said that he had been drinking, and had only vague memories of strangling his mother in her bedroom.
Paul told the court: "The memories I've got of what happened are almost like still photographs." He added that he could remember standing in his mother's bedroom holding her by both wrists and then her upper arms. "Then I am pushing her onto the bed and kneeling on her upper arms and sat on her chest," he said. "Then I have a picture of strangling, with my hands around her throat. I don't think she was saying anything."
He added that he knew from her face that she was dead, but he tried to revive her with mouth to mouth resuscitation. "I sat on the bed and talked to her for a while. I said how sorry I was and I didn't know why I did it and how much I loved her," he said, adding that he then moved his mother's body and tucked her up in bed.
Paul stated that, the next morning, he contemplated hanging himself, but eventually decided, for the sake of his 5-year-old daughter, to hand himself into police instead.
During the trial, testimony was provided by two expert witnesses.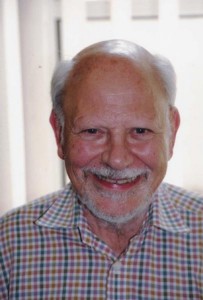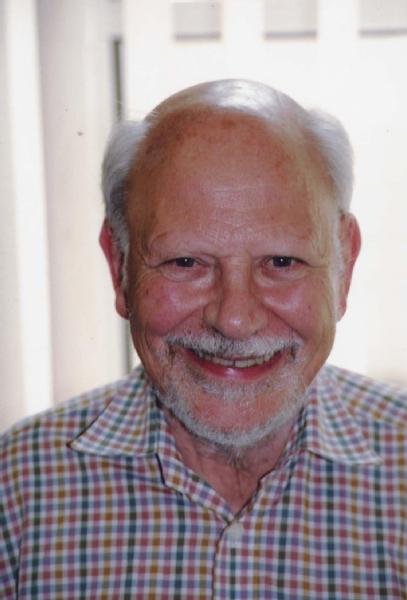 Giving evidence for the defence was Dr Andrew Herxheimer (right)*, a retired lecturer in clinical pharmacology who has been a consultant to the World Health Organisation.
Dr Herxheimer told the court that Sertraline is a member of a group of antidepressants know as SSRIs and stated that he regards them as being potentially dangerous, having been implicated in other violent acts including mass shootings.
Dr Herxheimer said he concluded that, at the time Paul strangled his mother, he had an "abnormality of mental functioning" caused by the increased level of drug combined with alcohol and his emotional state.
Appearing for the prosecution was Professor David Taylor, who told the jury that Sertraline is regarded as being so safe that the UK Aviation Authority allows pilots to fly while taking it. He stated that no direct causal link has ever been made between the drugs and violent behaviour. There have been reports that some patients can suffer agitation as a side effect of the drug, but Professor Taylor added that this would have emerged in Paul within weeks of its first being prescribed to him. He stressed that, although there is no definite proof, there is only a "remote" possibility that Sertraline could have caused Paul to behave violently.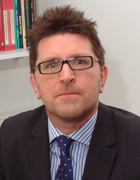 David Taylor (left) is Professor of Psychopharmacology at King's College, London, and has done fee-paid work for Lundbeck (who make the SSRI Citalopram), Eli Lilly (Prozac) and Wyeth (Venlafaxine). In 2009 Wyeth became a subsidiary of Pfizer, makers of Sertraline.
In his testimony, Professor Taylor pointed out that any agitation in Paul would have emerged in the first few weeks. The professor opted not to tell the court that, by forgetting his tablets for two days then taking a triple dose on the day before the killing, Paul had effectively changed the dose. As is mentioned in the British National Formulary, "… patients should be monitored for suicidal behaviour, self-harm or hostility, particularly at the beginning of treatment or if the dose is changed."
This is information that an expert would surely be familiar with, although a jury would not. The same applies to the fact that, as is the case with other SSRIs, Sertraline can exacerbate the effects of alcohol.
When David Taylor stated that pilots were allowed by the CAA to fly while on Sertraline, this testimony was completely false. He omitted the stringent conditions that these pilots have to meet before permission is granted ("Unrestricted Class 1 is only possible 6 months after cessation of all treatment")..
David Taylor stated that "no direct causal link has ever been made between the drugs and violent behaviour", whereas Andrew Herxheimer said that SSRIs such as Sertraline had been implicated in mass shootings. In the USA, where Sertraline is known as Zoloft, the drug has in fact been linked to several shootings, notably the infamous Columbine High School massacre.
In this country, however, although I found several instances where SSRIs were involved in the homicide of a loved one, none of these named Sertraline as the SSRI implicated in the killing. Brand names of medication are seldom revealed at inquests.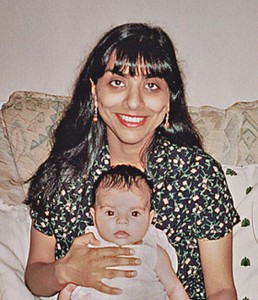 In terms of "murder/suicide" however, I found two cases which mentioned Sertraline by name, each of which involved a mother and child. In 2000, psychiatrist Daksha Emson (right) set fire to herself and her 3-month-old daughter Freya. A subsequent inquiry recorded that the tragedy occurred after Daksha had been on Sertraline for just 4 days.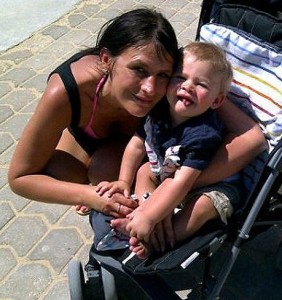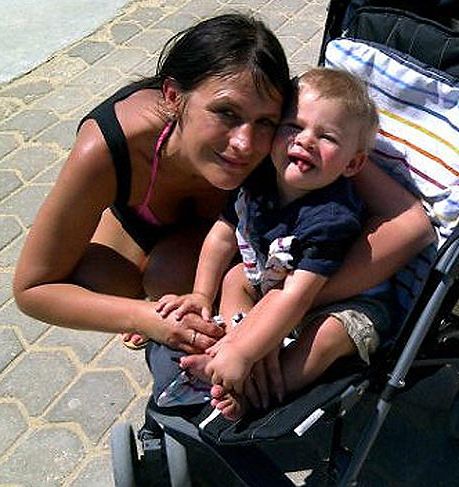 Last year,  Donna Oettinger (left) took her life and that of her 3-year-old son Zaki when she dragged him on to railway tracks in front of a speeding train. Donna had undergone several changes of antidepressants over a period of nine months until, finally, she was prescribed Sertraline.
I did, however, find several reports of self-inflicted deaths linked to Sertraline, including that of factory inspector Peter Needham in nearby Oldham. Described as a sociable and popular man, 40-year-old Peter had been diagnosed with diabetes and prescribed a drug to deal with a tingling sensation in his foot. But the medication, Duloxetine, was also used as an antidepressant and had been linked with suicidal thoughts. In November 2010, after Peter had voiced concerns about feeling down, his GP changed his prescription from Duloxetine to Sertraline. Five days later, Peter hanged himself.
At his inquest, coroner Simon Nelson said in his narrative verdict that it was "difficult to ignore" the link between his taking the medication and his death.
Others who hanged themselves after being prescribed Sertraline include ex-visitor centre manager Mark Ashton, bookmaker David Howson and GP Madeleine Makin. In addition, artist Anne Nacci was struck by a train, while care worker Alex Martin drove his car into a lorry.
The jury took six hours to find Paul guilty.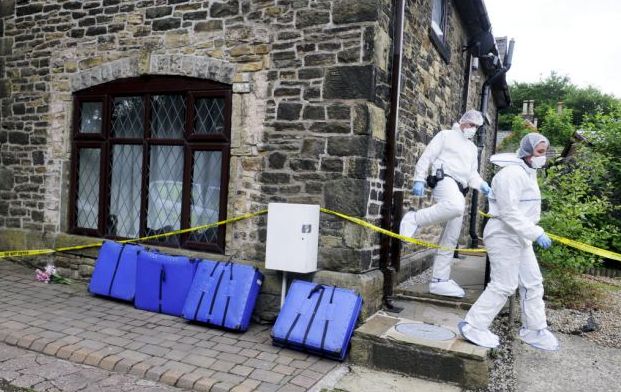 Update (Jan 2015)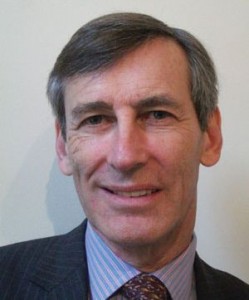 In January 2015, Paul took his case to the Court of Appeal in London in a bid to clear his name.
He claimed that the evidence which was first aired in the article above casts doubt on the safety of his conviction.
At the preliminary hearing, Paul's barrister, David Martin-Sperry (right), said the potential effect of the drug Sertraline should have been "central" to the case.
The prosecution is contesting the appeal, which is to be heard in April 2015.
Update (April 2015)
The Court of Appeal dismissed Paul's appeal on April 29th 2015.
At the appeal, Mr Martin-Sperry criticised the misleading testimony of Professor David Taylor at the original trial. He said that the issue of the potential of Sertraline to induce violence was not explored properly at the trial and that more research should have been done to see if Sertraline could cause violent outbursts in rare cases. He had, however, been refused permission by the Court of Appeal to call a psychiatrist to testify to this fact.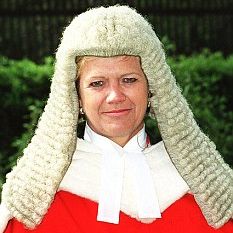 Dismissing the appeal, Lady Justice Hallett (left) said that any such evidence would not have been enough and that Paul would have had to convince jurors that the drug's effects had in fact triggered his outburst when he killed his mother. She decided that there was nothing wrong with the way his trial was conducted and that his conviction was "safe".
(By this time, information had emerged that James Holmes had been prescribed Sertraline before he shot dead 12 members of a cinema audience in Aurora, Colorado)
* Sadly, Dr Herxheimer passed away in February 2016, aged 90.
Related Articles
A Bus, a Plane, a Truck and a Gun
Family Annihilation and Antidepressants
Homicide/Suicide: in Search of a Motive
No Justice in Bray … or Carlow
"We need this now, before more people die"