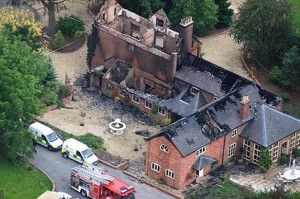 Company director Christopher Foster lived with his family (below) in the Shropshire countryside.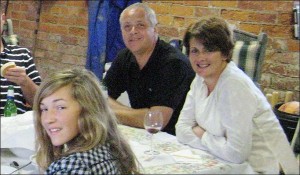 Although the 50-year-old was enjoying a lavish lifestyle, he kept to himself the fact that his business had collapsed, leaving him in a considerable amount of debt.
One August weekend in 2008, in the early hours of the morning, Mr Foster selected a rifle from his gun collection. He went upstairs, where he shot his sleeping wife Jill in the back of the head, and his 15-year-old daughter Kirstie in identical fashion.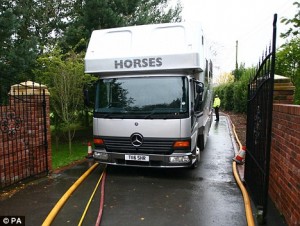 Downstairs he shot the family's four dogs and three horses. He then drove the horsebox to the main gates and shot out the tyres to prevent the emergency services from gaining access.
He flooded the ground floor of the house with fuel from the external central heating tank before setting it ablaze, then went outside to set the outhouses on fire. His final act was to re-enter the burning house and lie down beside his wife, where he died from the effects of the fire.
The case of Christopher Foster was highlighted in the research on family annihilation published recently by the Centre for Applied Criminology at Birmingham City University. Family annihilators are defined as parents who deliberately kill their child(ren), may kill or attempt to kill their partner and may attempt or carry out suicide in one individual killing event. The researchers came across 71 cases in their research about this phenomenon, 59 men and 12 women. Their first paper focused upon male family annihilators.
The team wrote that men who kill their families can be separated into four distinct types Writing in the Howard Journal of Criminal Justice, they list the four types as anomic, disappointed, paranoid and self-righteous.
Each category has slightly different motivations and many cases also have a hidden history of domestic abuse. In about 80% of the cases, the murderers went on to kill themselves or attempted to do so. The research revealed the most frequent month for the crime was in August, when fathers were likely to be with their children more often because of school holidays.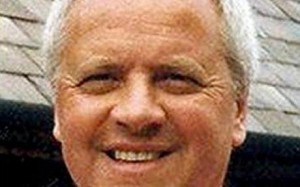 Christopher Foster (right) was chosen to represent the anomic category, where the family has become firmly linked to the economy in the mind of the killer. The father sees his family as the result of his economic success, allowing him to display his achievements. However, if the father becomes an economic failure, he sees the family as no longer serving this function.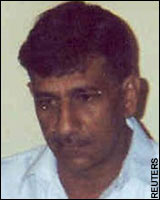 The disappointed killer, represented by Mohammed Riaz (left),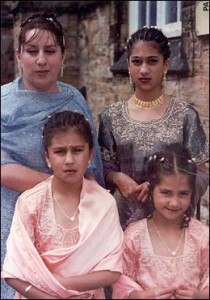 believes his family (right) has let him down or has acted in ways to undermine or destroy his vision of ideal family life. An example may be disappointment that children are not following the traditional religious or cultural customs of the father.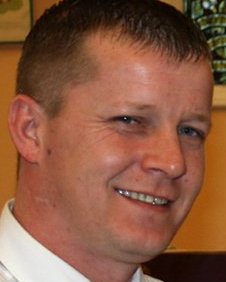 Paranoid killers, like Graham Anderson (left) perceive an external threat to the family.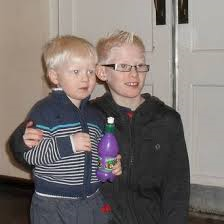 This is often social services or the legal system, which the father fears will side against him and take away his children (right). Here, the murder is motivated by a twisted desire to protect the family.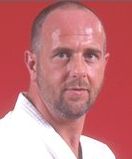 Finally, the self-righteous killer, such as Brian Philcox (left)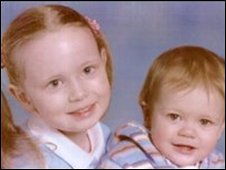 seeks to locate blame for his crimes upon the mother who he holds responsible for the breakdown of his family (right). For these men, their breadwinner status is central to their idea of the ideal family.
The research does not appear to have studied the two categories into which I would have divided the "annihilators": those who had been prescribed psychiatric medication, and those who had not.
Testimony at his family's inquest revealed that Christopher Foster had been taking antidepressants for the last 5 months of his life. Of the other 3 cases mentioned, neither toxicology nor medical history was revealed in 2 of the inquests, while that of Graham Anderson is still pending.
Elsewhere on this site, the page entitled Homicides links to over 250 reports on inquests of men and women in England and Wales who, at some time in the past 12 years, have killed strangers, friends or loved ones after having been prescribed antidepressants. Apart from Christopher Foster, other men who killed their children while on antidepressants include the following::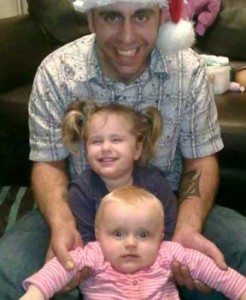 After the deaths of Ceri Fuller and his children, the Mirror published an article which featured several cases of family annihilation. These included that of Andrew Case (right), who killed his wife and two daughters after having been prescribed Champix, an anti-smoking drug which, like antidepressants, has been linked to suicide and extreme aggression.
I have tried unsuccessfully to find antidepressant links in other cases mentioned in the Mirror or in the recent research. Significantly, I have yet to find an example of this kind where psychiatric medication has been ruled out.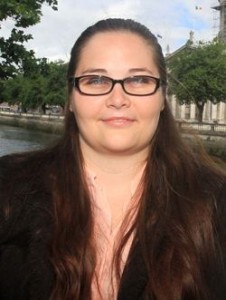 Meanwhile, a recent study called Dyadic Deaths in Ireland, by Sligo student Ciara Byrne (left), found that more than half of all victims of "murder-suicide" were children killed by a parent. The report also states that alcohol and drugs had no real factor in the deaths that have occurred. This is hardly surprising, when Irish coroners are as reticent as their English counterparts when it comes to revealing toxicology results and medical histories.
After a case of family annihilation as long ago as 2004, an Australian coroner recommended that: "The use of Citalopram in the treatment of depression be monitored and further studied to determine its effectiveness in the treatment of depressive illness and to guard against any side effects that may exacerbate a predisposition to violent behaviour."
I doubt whether the coroner's recommendations were ever carried out. 9 years later, family members continue to be wiped out by partners or parents who have been prescribed Citalopram or similar psychiatric medication.
If, in cases of family annihilation, coroners were made to reveal toxicology reports and medical history of the perpetrators, then we might have some idea of the extent of the problem. At that point, perhaps, we would see the need to take measures to help to eliminate so many dreadful, avoidable tragedies.
Related Articles
Related Articles:
A Bus, a Plane, a Truck and a Gun
Homicide/Suicide: in Search of a Motive
No Justice in Bray … or Carlow
"We need this now, before more people die"