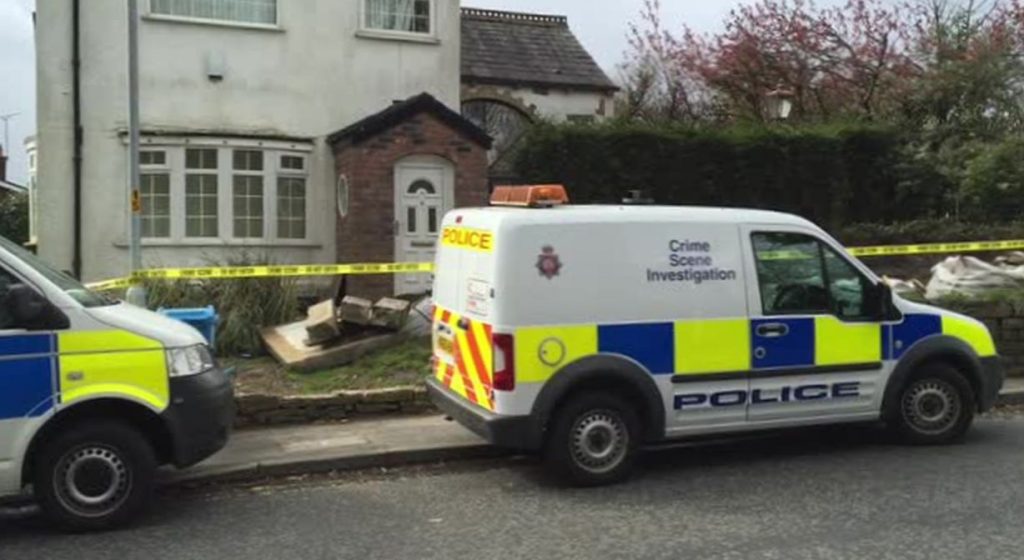 A Domestic Homicide Review (DHR) is defined as "a locally conducted multi-agency review of the circumstances in which the death of a person aged 16 or over has, or appears to have, resulted from violence, abuse or neglect by a person to whom he or she was related, or with whom he or she was or had been in an intimate personal relationship, or by a member of the same household as himself or herself."
DHRs came into force in April 2011. Their purpose is not to re-investigate the death or to apportion blame, but to establish what lessons are to be learned from the domestic homicide.
DHRs tend to be published after a trial or inquest., and include information about the perpetrator and/or victim which may or may not have been disclosed at court, but which in any case was not reported in the media at the time.
Many of the DHRs that I have read recently avoid mention of medication but, where medication is disclosed as forming part of the background to the homicide, antidepressants (or "medication for depression") appear in the majority.
Below, I have quoted from a number of DHRs which I have researched recently. All of them include significant information about psychiatric medication. In each case I have linked the victim to a media report. However, because DHRs are anonymised, I have not included links to these reviews. Words in italics are direct quotes from media reports or DHRs, while the emphases are my own. The homicides that I have featured are in chronological order.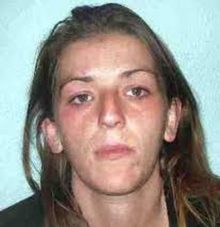 At some time between April 22nd and April 24th 2011, Paul Wright (31) contravened his bail conditions by going to the home of his ex-partner, 29-year-old Lucinda Port (right) in Bow, East London. He stabbed her, before hanging himself in a nearby park some time later.
An inquest in March 2013 concluded that  Lucinda was unlawfully killed, and that Paul took his own life "while suffering from a depressive illness."
The DHR mentions that Paul had an ongoing problem with drink and drugs, and was taking methadone. He had already been in trouble with the Police for his treatment of Lucinda when, in September 2010, he "attended his GP's surgery in a tearful state claiming to be receiving no support from the THSAU [Addiction Unit]. He was apparently having thoughts of suicide and self harm…The appropriate consultant decided to prescribe an anti-depressant, Citalopram."
A week later, the co-ordinator of a Drug Intervention programme reported that: "At this time, whilst [Paul] denied having to drink on a daily basis, he claimed to be 'losing his mind' and having blackouts since starting his prescribed Citalopram.
In October, it was "noted that he had stopped taking the prescribed Citalopram which he blamed for causing him to have blackouts…It was agreed [Paul] should have a medication review in two weeks." At the end of October, Paul was arrested for assaulting Lucinda in the street.
In November, it was recorded that Paul missed his medication review, but later in the month he asked for more antidepressants.
In February, Paul's key worker noted that he was "complaining of chronic low mood, poor motivation, suicidal ideation, and low self-esteem." He was prescribed Mirtazapine (30mg daily). Later that month, Paul was struck by a taxi and went to hospital. There he was prescribed Diazepam, which he had already been sourcing on the streets.
On April 2nd, Paul was found outside Lucinda's home, having overdosed on Methadone & Mirtazapine. He was taken to hospital, where a doctor reported that "he feels Mirtazapine doesn't agree with him."
On April 20th, Paul saw his key worker, who noted: "Having thoughts of killing himself but no plan as to how or when – [Paul] says he'd been to A&E yesterday and a nurse had told him to come to [the Addiction Unit] – [Paul] says he's been taking methadone & Mirtazapine – Admitted to drinking up to 6 cans per day and sourcing 40mg Diazepam – Taking Mirtazapine regularly from GP – Thoughts of hurting people in general but no one in particular – Would consider alcohol detox and benzodiazepine detox – Admitted smoking some heroin"
On April 21st, Paul's key worker received a fax from the local A&E department where Paul had attended after midnight "requesting psychiatric assessment as feeling suicidal". After a while, he was discharged as "[Paul] says he feels much better and will go to GP in the morning." The key worker then phoned the pharmacy, "who verified [Paul] had collected his script this morning and had been cheerful." Later that day, possibly the day before the homicide, Paul and Lucinda were seen out in the streets, riding their bikes.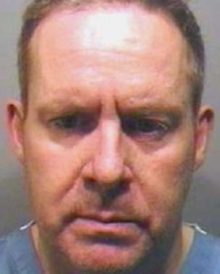 On August 26th 2011, 49-year-old Lee Anstice (left) stabbed his estranged wife Tracy (37) outside the house in Flitwick, Bedfordshire, where she lived with their 8-year-old daughter and her parents. Earlier that day, Lee had bought the knife he was to use from a supermarket.
At his trial in March 2012, Lee denied murder and claimed he was severely depressed and hearing voices which had disturbed the balance of his mind. Nevertheless, he was found guilty. The judge told him: "You thought only about yourself. You hatched a plot to confront her and kill her and then possibly kill yourself." Lee was sentenced to life imprisonment with a minimum term of 24 years.
A subsequent review did not follow the usual format of DHRs, in that it was compiled by NHS England and looked specifically at Lee's care and treatment.
We learned that: "At different stages he was treated with antidepressant medication, was admitted to hospital at times of high suicidal risk and was offered and took part in psychological treatments during his final hospital admission."
"[Lee] was assessed by his GP in early June 2011 and was signed off sick with anxiety and depression. [Lee] told his GP that he had been driving around in his car with a large quantity of tablets with the intention of taking them." He spent some time in a Mental Health unit, and was discharged with an action plan that included "to reduce medication." Lee was then returned to hospital after taking an overdose of his medication.
On July 1st, Lee attended an appointment with a Home Treatment worker, whose notes included the entry: "Medication given for tomorrow 1 x 37.5mg Zopiclone, 1 x 50mg Sertraline." A week later he took "a significant multiple overdose of prescribed medication" and was "taken to the Intensive Treatment Unit."
In August it was decided that Lee should be discharged to his parents' home in Oxford. He "spent time off the ward but returned feeling anxious. He was given 0.5mg Clonazepam."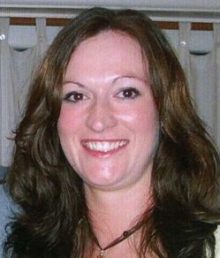 Lee was discharged on August 19th and five days later – two days before he killed Tracy (right) – Lee saw a GP in Oxford. The GP wanted Lee to be assessed urgently by the local Mental Health team. In his referral he wrote: "His mother was dispensing medication, which was Citalopram 20mg once a day and Zopiclone 37.5mg once or twice a night."
In their analysis, those responsible for the review concluded that: "The need for antidepressant medication was carefully considered and [Lee] was appropriately given Citalopram, to continue after discharge."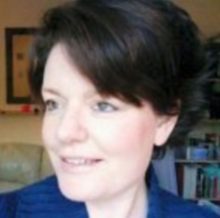 On September 19th 2011, David Potts (39) entered the house of his 40-year-old ex-girlfriend Tracy Jones (left) in Altrincham, Greater Manchester. He poured petrol over himself and the house, and ignited it. He died in the blaze, as did Tracy and her 15-year-old son Shaun. Tracy's two other children were badly burned in the fire.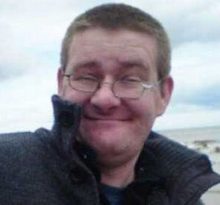 At the inquest in February 2014, the coroner revealed that David (right) "had a long history of mental health problems, substance abuse, alcoholism and self-harming."
The DHR is heavily redacted, but nevertheless makes numerous references to prescriptions for antidepressants from 2004 onwards. The most significant of these is dated just four days before the fire: "[David] consulted his GP. He was feeling anxious, hopeless and very upset following the break-up with [Tracy]. The GP prescribed medication and said she would contact the psychiatrist re any change in his treatment."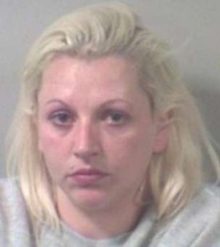 On October 14th 2011, 29-year-old Janice Carter (left) stabbed her ex-husband Kevin. They had endured a volatile relationship in the past, had divorced 3 years previously, but had got back together some time later.
On the day of his death, Kevin had just been released from prison for driving offences.
At their flat in Margate, Kent, they got into an argument about where the tracker unit for his electronic tag should be located. The row turned violent and Kevin was stabbed 19 times with a kitchen knife in the neck, chest and abdomen.
Although Janice pleaded self-defence at her trial in April 2012, she was found guilty of murdering Kevin. The judge said it was "self-defence which turned into an attack," and sentenced her to a minimum of 12 years in prison.
The subsequent DHR mentioned an assessment carried out in Essex in March 2010, which stated that "Elizabeth had suffered depression for a long time, however it was now under control with medication."
After Janice had moved to Margate, in May 2011, "Elizabeth saw her GP in Kent for the first time and she requested a continued prescription of anti-depressants."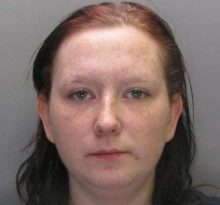 Also on October 14th 2011, 21-year-old Claire Gray (right) stabbed her brother Ashley (24) at his house-warming party in Ferryhill, County Durham. Claire had told Andrew that she felt like stabbing somebody, and, tragically, he called her bluff and handed her a carving knife. Previously she had told a friend that she wanted to go back to prison.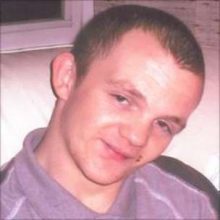 At her trial in March 2012, Claire pleaded guilty to murdering Ashley (left), and was jailed for life with a minimum tariff of 12 years in what the judge described as "a tragic case".
The DHR revealed that while in prison in 2010, "a psychiatric assessment by a prison psychologist identified that [Claire] had problems that were a combination of unresolved psychological trauma, personality difficulties, depression and possibly some psychotic symptoms. No actual diagnosis was made of a major psychotic illness and medication was agreed and arranged which comprised of Trazodone and Olanzapine."
Before the end of her sentence, Claire had been released on licence, but was recalled to prison within a week as she had attempted to remove her electronic tag. "Further assessments made in custody indicated that she had not taken medication during the period of release and had returned to drinking. She was further assessed by the psychiatric specialist in 2011, where it was reported that there were no symptoms or evidence of mental illness. In a review by the mental health team a month later, [Claire] was reported as being compliant with her medication and no concerns of her mental health were expressed."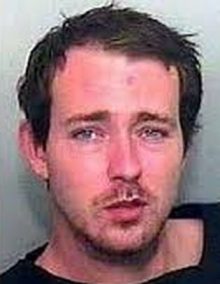 On June 27th 2012, 24-year-old Tony McLernon (right) lured his pregnant ex-girlfriend Eystna Blunnie (20) to a street in Harlow, Essex. There he jumped on her, kicked her and left her and to die in a pool of blood. Her unborn baby girl, already named Rose and due to be born the following week, did not survive.
At his trial in March 2013, Tony told the court that he had suffered from depression and was prone to self-harm. The jury found Tony guilty of both murder and child destruction, and he was sentenced to a minimum of 27 years in prison.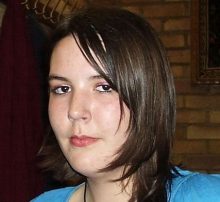 The DHR, published in June 2014, was unusual in that the family of Eystna (left) asked that it should not be anonymised. There we learn that Tony spent 28 days in prison in 2009, where he "complained of hearing voices and was prescribed anti-psychotic medication."
Then, when Tony saw his GP the following year, "minor depression was identified and medication prescribed." Tony's depression was also recorded when he attended A&E in March 2012, and he was "detained under the Mental Health Act."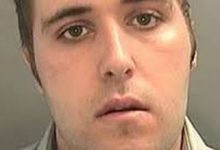 On October 7th 2012, 23-year-old ex-soldier Richard Trevelyan (right) stabbed Paul, his 50-year-old father, at their family home in Porthcawl, South Wales. He had just told his mother Christine, on the landing: "I've got to go down and get a knife – I have got to kill someone."
At his trial in November 2013, the court accepted Richard's plea to manslaughter on the grounds of diminished responsibility. The judge said that he was "suffering undiagnosed paranoid schizophrenia," and ordered that he should be detained indefinitely under the Mental Health Act.
In June 2015, the DHR was published. It states that in March 2011, Richard attended A&E, having overdosed on mephedrone, which gave him suicidal thoughts.
The following month, Richard's GP "sent a letter of referral to the Community Mental Health Team, indicating that the Perpetrator was having increasing problems with his mental stability over the last few weeks and that he needed to be seen urgently." As a result of the referral, Richard was prescribed Fluoxetine.
In June 2011, Richard twice called the Police to tell them he didn't feel safe in his house. On the second occasion, officers were worried as Richard was "sweating profusely, he was agitated and explained that he had not slept for two days." They took him to A&E, where he became aggressive, assaulting a male nurse. He was taken to a police station and was later transferred to a ward in the hospital. "The treatment plan was to prescribe anti-psychotic drugs."
During July, Richard "responded well to the treatment" and "his daily intake of drugs was reduced."
Christine stated that "at this time she received a call from the hospital to the effect that he was about to be discharged with medication and with a list of telephone numbers to contact should he feel the need."
In June 2012, Richard presented to A&E after self-harming. He "had confided in his younger sister that he was feeling unwell and had stopped taking his medication as he wanted to 'be normal'. His sister took him to the Emergency Department where his prescription was changed and he was again referred to the Community Mental Health Team."
The following week, Richard "saw the Home Treatment Team…He stated that he was taking his medication and denied using illicit drugs…His grandparents expressed concern about the effects his medication was having especially with regard to him getting up in the morning."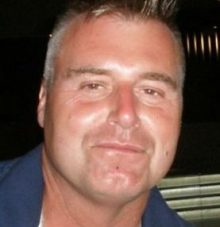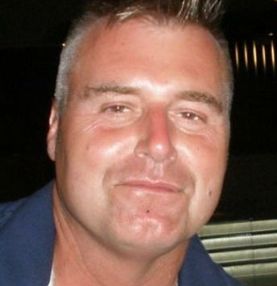 By this time, Richard's relationship with his father Paul (left) had deteriorated, and he went to live with his grandparents. In July, he "was seen by the consultant psychiatrist at an outpatient's appointment. He explained…that he was taking his medication but was feeling high one moment and low the next. His medication was reduced by stopping Citalopram, but he remained on Quetiapine."
In August 2012, Richard's grandparents found him collapsed in his bedroom at their house. It appeared that he had taken an entire month's supply of his medication. An ambulance was called and he was taken to hospital where he was quickly ventilated and transferred to ICU at a nearby hospital. Shortly afterwards, Christine was informed that Richard was to be discharged, at which time "she discussed his future need for medication with the ICU Sister. The Sister arranged for a prescription to be dispensed at the hospital pharmacy…Weekly prescriptions were introduced by the GP and the grandparents took responsibility for collecting them. [Richard's] mother assumed responsibility for administering the medication."
In September, less than a month before the fatal incident, Richard's grandparents attended an appointment with Richard where they "said that they felt [Richard] was very depressed… His medication was changed and another appointment for 6 weeks' time was made."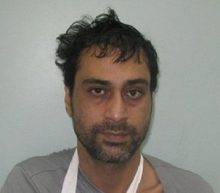 On October 28th 2012, 39-year-old Mohammed Ali (right) fatally stabbed his father-in-law, Abed Polin (46), at their family home in Walthamstow, East London. In the same incident, he wounded his estranged wife Nameerah and her brother Nasser.
Mohammed was initially arrested on suspicion of murder but, in April 2013, he pleaded guilty to manslaughter, by virtue of diminished responsibility, during a hearing at the Old Bailey. He was sentenced to be detained at a secure psychiatric hospital indefinitely.
The DHR, completed in July 2014, gives a detailed account of Mohammed's involvement with local medical services. This began in 2007, when he was referred for paranoia, and "identified that he was unwell and required medication." The following year, he was referred for a mental health assessment by his GP.
In September 2009, Mohammed's medication was increased. Three months later, he "reported a low mood since his last appointment," and "compliance with his medication"
In May 2010, Mohammed "was seen at the clinic…felt low, wanted to lock himself in his room, appetite low. He said he had had a loss of libido since starting Paroxetine but denied any suicidal or homicidal thoughts. His medication was adjusted although the following month, a letter was received from his GP asking for it to be changed again."
In October 2010, Mohammed "attended clinic. There was some confusion over medication as his GP had changed his medication from Paroxetine back to Duloxetine due to Abdullah experiencing side effects."
A year later, in October 2011, "GP wrote to clinic after [Mohammed] visited the surgery complaining of erectile dysfunction which has been going on for a year. GP suggested the most likely cause was antipsychotic and antidepressant medication."
The following month, he "attended outpatient appointment where he reported that he would like to stop taking his medication as it was causing him excessive sedation, increased appetite and weight-gain, and sexual side-effects. He also reported poor sleep, less paranoid than before and remained low in mood…The outcome was to reduce and stop all medication slowly under GP. Guidance was given in GP letter with the recommendation to commence another anti-psychotic if mental state deteriorated. [Mohammed] was given a 5-day script for Temazepam and was strongly advised him to use it sparingly (not every night) to reduce the likelihood of tolerance."
In July 2012, "he was diagnosed with paranoid schizophrenia. He reported deterioration in his mental state. He appeared to have good insight and agreed to recommence medication. He was prescribed 5-10mgs Aripiprazole daily."
In October 2012, two days before the incident, Mohammed was visited at home for an assessment. He "presented with low mood, tearful and socially isolated. There were no psychotic symptoms elicited. There were no suicidal or homicidal ideas expressed…[Mohammed] only agreed to take medication with no side effects. A plan was made for [Mohammed's] situation to be reviewed the following week at the outpatient clinic, for medication to be re-commenced."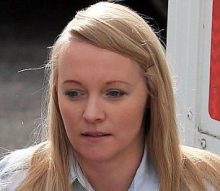 On November 6th 2012, 31 year-old nursery worker Michelle Mills (left) became angry with her 20-year-old boyfriend Edward Miller after she found cannabis at their rented cottage in Scalford, Leicestershire. She picked up a kitchen knife and stabbed him in a sustained attack which left 24 wounds.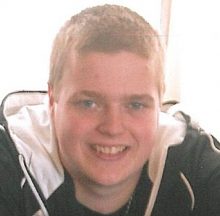 At her trial in April 2013, Michelle claimed to have heard voices telling her to stab Edward (right) and that she had experienced being abducted by aliens. She was interviewed by several psychologists who gave varying assessments.
Michelle was found guilty of murder. She was sentenced to life imprisonment with a minimum tariff of 15 years.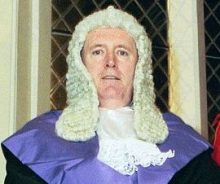 Judge Michael Heath (left) said that Michelle had failed to "hoodwink" the jury. Sentencing her to life imprisonment, he told her: "I conclude that you have an emotionally unstable personality disorder of the borderline type. I detect no remorse in you. You have only been concerned, and are only concerned, with yourself."
In November 2014, the DHR was published. Although the online version is a heavily abridged "executive summary", it states that Michelle's "GP supported her through clinical depression and prescribed anti-depressants throughout the scoping period" (i.e. from 2003 until the incident). Furthermore, one of the recommendations is that NHS England should: "Provide guidance to GP's to ensure that when a patient's anti-depressant medication is reviewed, enquiries are made to establish whether the patient is coping with dependent children or adults and if potential risk exists to the patient or others."
At some time on or before December 28th 2012, 62-year-old Kim Matthews, who was a retired civil servant, strangled his partner Judith Brierley (67) at their home in Ealing, West London. He then hanged himself from the banister.
At their inquest in September 2013, the court heard that "Mr Matthews's condition deteriorated after being diagnosed with prostate cancer in October 2012." The coroner added: "The significance of the events leading up to their death can't be known – it is inconceivable and to some extent speculation."
A DHR was published in August 2014, in which it was noted that, in August 2012, Kim had tests for prostate cancer. In October, the condition was confirmed by his GP. In the same month, Kim "was diagnosed with anxiety and depression. He told Dr A that he was usually quite optimistic but had become more negative lately."
Two weeks later, "[Kim] told Dr A that he wakes in the morning and suddenly his mood drops and he feels anxious. He said he was 'up and down' and was considering entering a clinical trial. He was on medication for his cancer and for his mental health. His GP noted that 'it all sounds pretty optimistic'. He had difficulties with his mental health medication and telephoned the surgery for advice."
In November, "[Kim] saw Dr B at the practice and said that he had worsening anxiety and panic and wanted to stab himself, feeling much worse in the evenings… The GP…provided advice about sleeping tablets." Kim returned to the surgery five days later, when "Dr B discussed his sleeping problems and medication with him. The notes document a plan to review him in one week and wean him off Diazepam in two weeks."
On December 21st, Kim told the GP that "he was beginning to feel better" but that "he was being upset by the mess in his home. The GP asked another GP "to add [Kim] to her call list for 27th December to check that he was still happy with his antidepressant medication."
"A GP rang [Kim] to follow up his meeting on 21 December but there was no answer."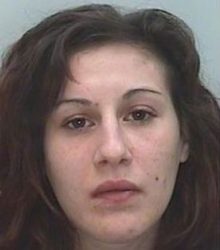 On February 22nd 2013, 23-year-old Rebecca Dormer (left) stabbed her partner Gareth Matthews (32) once in the chest with a kitchen knife during what was reported as a drunken row at their home in Whitby, North Yorkshire. Although she tried to help him by pressing socks into the wound to stem the flow of blood, Gareth died soon after the incident due to loss of blood.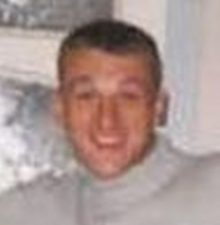 At her trial in August 2013, Rebecca pleaded guilty to manslaughter but was found guilty of the murder of Gareth (right). She was sentenced to life imprisonment with a minimum tariff of 16 years. In October 2015, Rebecca lost her appeal against the conviction.
In June 2016, NHS England published a DHR, in which a section was devoted to Rebecca's "psychiatric history". Here it was reported that: "between 2010 and 2013 her GPs made 15 referrals to local CMHT [Community Mental Health Team] services, requesting assessments and definitive diagnoses to be made, and at times asking for a review of [Rebecca]'s medication." During this time Rebecca was prescribed a variety of antidepressants, as well as other forms of psychotropic medications such as benzodiazepines and anti-psychotics.
"[Rebecca] first presented herself to her GP on 15 July 2009 with mental health issues. She reported that she was feeling "low"…She was initially prescribed Escitalopram.
In September 2009 [Rebecca] again presented herself to the GP…The GP changed her antidepressant to Venlafaxine…"
"[Rebecca]  presented again on 29 November 2009 reporting that the prescribed antidepressant was having little effect and that she was experiencing rapid mood changes. Rebecca then moved house and, soon registering with a different GP in March 2010, she took an overdose of paracetamol and Venlafaxine. A consultant psychiatrist recommended that "she should be prescribed Prozac…"
"In a referral letter to the CMHT, the GP suggested that it was her opinion that [Rebecca] was presenting with features of a personality disorder. It was noted that [Rebecca] was now being prescribed Citalopram."
In June 2010 Rebecca attended her GP, asking to be referred to the CMHT again. "The referral letter noted that [Rebecca]'s medication had been changed back to Venlafaxine and that she was also being prescribed Temazepam and Diazepam."
Later, Rebecca was discharged from the service. "The discharge letter…documented that the GP had been prescribing Haloperidol…it also suggested that [Rebecca] should be prescribed Mirtazapine."
In December, Rebecca was referred once more to the CMHT, when her GP noted that "I am not sure what else I can offer her. I have given her a trial of Duloxetine but I don't expect this to be really much more effective than Venlafaxine and Mirtazapine. At the end of the month, she was prescribed Quetiapine.
In May 2011, Rebecca was again referred to the CMHT by a new GP, who noted that she had recommenced Venlafaxine. At her assessment in June, Rebecca said that she "was keen to restart Haloperidol, reporting that previously when she had been on this medication she had felt significant improvement."
In July 2011, it was noted that: "The main concern for the GP and the reason for the referral to the crisis service was that [Rebecca] was presenting as extremely anorexic. He also noted that [Rebecca] was being prescribed Duloxetine, Temazepam and Haloperidol. In order to ensure that she was being regularly reviewed by the GP, none of [Rebecca]'s medications were on repeat prescriptions."
Around this time, Rebecca wrote a letter to the crisis team, in which she said: "Nobody is helping me properly please give me some proper medication so that I can live my life … please help me before it's too late. I can't live with this forever I would rather not be here."
Later that month, it was reported that she was continuing to take Duloxetine, but had recently stopped taking Haloperidol due to side effects after she increased the dose of her own accord.
In September, a psychiatrist at the CMHT saw her, and "her GP was subsequently advised to stop all her current medication and to issue a prescription for Quetiapine."
In February 2012, Rebecca attended a meeting at the CMHT where she "reported that she had stopped taking Quetiapine two months ago, as she felt that it had not been effective…She was unable to identify exactly what would help her, but she wanted further medication to be prescribed.
"After discussions with the consultant psychiatrist, it was agreed that [Rebecca] would resume being prescribed Quetiapine, and she was discharged from the service."
In May 2012, "the GP wrote to the CMHT again, asking them to see [Rebecca], as she was not responding to the medication and was continuing to feel very depressed."
In July 2012, a new GP "changed her medication to Sertraline, as [Rebecca] reported that she thought that it had previously helped her." At this appointment, she "asked the GP for sedatives. The GP noted that he felt that this was not appropriate, as she was 'likely to fall into addiction'. He therefore prescribed the beta blocker Propranolol."
In October 2012, Rebecca moved house and registered with another GP. She continued to be prescribed Sertraline, but in November she took an overdose of Sertraline, along with Subutex and Zopiclone which she had "bought from a friend."
By this time, Rebecca was drinking heavily. In January 2013, a month before the incident, she "reported that she was feeling very depressed and anxious and that she was also feeling paranoid. The GP made another referral to the CMHT and prescribed Flupenthixol."
After the trial, Rebecca was interviewed for the DHR, and "reported that she had not disclosed the extent of her alcohol use to the CMHT and her GP because she thought that they would not prescribe her the psychiatric medication she wanted if they knew the extent of her alcohol consumption."
The DHR concluded that "Both the CMHT and [Rebecca]'s various GPs prescribed a number of antipsychotic and antidepressant medications. This was in line with the NICE guidance regarding psychiatric medications, which may impact isolated symptoms and co-morbid conditions associated with borderline personality disorders."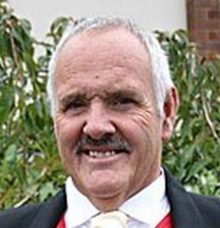 On the morning of March 2nd 2013, 59-year-old Bill Dowling (left), a senior civil servant and former police inspector from Devizes, Wiltshire, phoned his ex-girlfriend Victoria Rose at home and asked her to visit him as he was coughing up blood. When Victoria entered the porch, Mr Dowling shot her twice in the head with a shotgun before turning the gun on himself.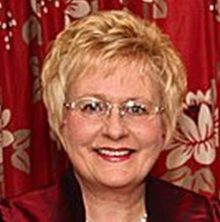 Their joint inquest heard that Bill had separated from Victoria (right), a 58-year-old Ministry of Defence assistant and mother-of-two, during the previous year. Concerns had also been raised about Bill's performance at work. On February 12th 2013, three weeks before the shootings, Mr Dowling visited his GP and was signed off work with depression and insomnia.
The executive summary of the DHR reveals that the result of this visit was that: "He was treated with antidepressants, although his prescription was changed four times within 19 days. He asked to be referred to a counsellor but as his GP did not recommend it, at that stage, he referred himself to a counsellor for one private consultation."
In their conclusions, the Review Panel decided that it: "does not believe that the deaths were predictable nor could they have been prevented…Questions have been raised regarding the possible side effects of combining the different medications [Bill] was given over a short period of time but [Bill]'s GP who had known him for many years was treating him to the best of his ability in the light of information then available to him. A consultant psychiatrist consulted by the Review on this issue is of the opinion that 'if the doses of these medications were taken as specified, then they probably helped reduce insomnia and anxiety'."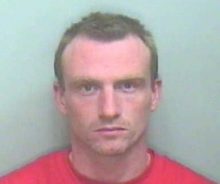 On November 14th 2013, 34-year-old Anthony Winter (left) visited his grandparents at their home in Southend, Essex. He restrained the elderly couple using cable ties and, as they sat on their sofa, Anthony grabbed a bread knife and a steak knife from the kitchen to inflict multiple wounds on both of them. His grandfather, Jack Anker (84) was killed, but his grandmother Pamela managed to escape in spite of her wounds. Anthony dialled 999 and told the operator: "Hiya, I've just killed my grandparents."
At his trial in September 2014, Anthony admitted attempted murder of his grandmother but denied murdering his grandfather due a "loss of control". However, the jury found him guilty of murder, and the judge sent him to prison for 22 years.
The DHR was published in June 2015. It includes an entry from November 11th 2013, just three days before Anthony visited his grandparents: "Mr Green attends his GP practice for a routine appointment where he discloses that he was suffering hip pain and depression. He reported that his mood had improved in the last three weeks, that his sleep was good and that he had no thoughts of self-harm suicide or harming others. He stated that had stopped using cannabis a week ago. He was issued with anti-depressant medication."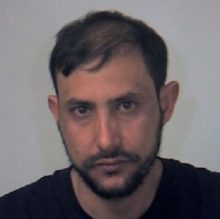 On March 4th 2014, 37-year-old Thahi Manaa (right) killed his wife Sara Al Shourefi (28) at the home they shared with their four children in Sheffield, before hiding her body in a cupboard.
At his trial in February 2015, the jury was told that Thahi had subjected Sara to a "ferocious and chilling attack of unimaginable barbarity" with weapons including a drill bit, screwdrivers, and two metal bars.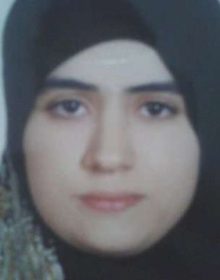 The judge said that it was "more likely than not" that Thahi  was suffering from an as-then undiagnosed serious psychotic illness, which had not been diagnosed at the time he killed Sara (left), Nevertheless, Thahi's manslaughter plea was rejected by the jury and he was given a life sentence for murder, with a minimum tariff of 23 years.
The DHR was published in March 2015, and includes some of Thahi's medical history.
In October 2011 Thahi, who was unemployed, went to see a GP, "reporting feeling low, depressed and angry." He told the GP that "this state had been triggered by his arrest by the police six weeks previously when he was accused of smuggling people into the country; had been in a cell for four hours…and then he had been released."
"The GP's impression was that he had a reactive depression and should make a good recovery. He was advised to stop cannabis and prescribed an antidepressant (Fluoxetine), given a sick note so he did not need to look for a job and advised to make an appointment for two weeks for review of his mood."
Two weeks later, Thahi "was reviewed by the GP and said he had been unable to sleep on the medication and so this was changed to Mirtazapine."
A further two weeks later, Thahi returned to the GP. He was accompanied by a friend who told the GP that "Thahi had been taking one antidepressant tablet before bed and another in the night to help him sleep. He was advised against taking the medication in this way by the GP… [Thahi] also disclosed having urinary incontinence for two weeks."
In January 2012, Thahi told a different GP that he was unable to sleep and "was prescribed sleeping tablets to establish a good sleep cycle. He was given a sick note for 6 weeks and a prescription for another month of anti-depressants."
At a consultation with this GP a month later, Thahi "complained of back ache radiating down his right leg. The GP agreed he had a prolapsed disc and prescribed painkillers and antidepressants and sleeping tablets."
In March 2012, Thahi saw the GP again with back pain, when "the GP noted that the depression was responding to treatment and one month's supply of antidepressant treatment was issued."
In July 2012, Thahi was seen by a locum. He was limping, which he said was due to the back pain. He was referred for an x-ray and for physio, and was prescribed Diazepam and Diclofenac.
Thahi continued to attend the surgery to renew his sick note whenever it expired. His prescription of antidepressants stopped in 2013. In the DHR, a comment was made that: "A patient would usually be reviewed before stopping the medication in order to tail off the medication and also assess their recovery. He did not attend for further review even though it was advised regarding back pain and depression."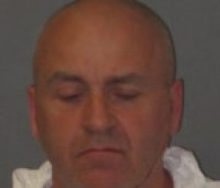 On May 4th 2014, 49-year-old Ian Meakin (right) stabbed his partner Angela Ward (27), at their flat in Ilkeston, Derbyshire, where they returned after drinking heavily in local pubs. In an argument over a phone, Angela came at Ian with two knives, stabbing him in the groin. Ian grabbed one of the knives and stabbed her in the abdomen. Ian phoned for an ambulance, but Angela died later in hospital.
Ian was initially charged with murder, but at his trial in October 2014 the judge accepted his plea of manslaughter. Ian was described in court as "a lovely man who was polite and friendly." The judge sentenced Ian to six years in prison, saying: "In my judgement, in this case, there was substantial provocation."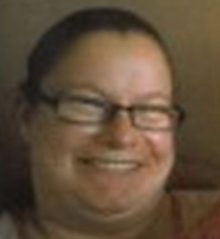 The DHR revealed that both Angela (left) and Ian "saw their GP on a regular basis. Both attended the same GP practice. [Angela] changing hers in March 2013 to attend the same one as [Ian]. Both were being treated for depression by way of medication. The review also stated that Ian "had been prescribed anti-depressants for some fourteen years since 2000."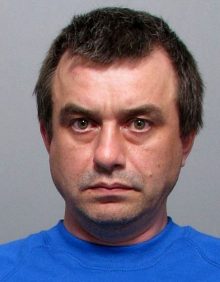 On June 13th 2014, 42-year-old Scott Ellis (right) killed his ex-girlfriend Jane Bartholomew (39) in a village on the outskirts of Ipswich. When police officers arrived at her house they found that her arms and legs had been bound, and that she had received a number of blows to the head with a hammer. Earlier in the day, officers had been called to Scott's home after reports he had cut his wrists. He was taken to hospital but, after Jane's body was found, he was arrested on suspicion of murder.
At his trial in December 2014, Scott denied murder, but admitted manslaughter on the grounds of diminished responsibility. However, a jury found him guilty of Jane's murder, and was sentenced to a minimum of 22 years in prison.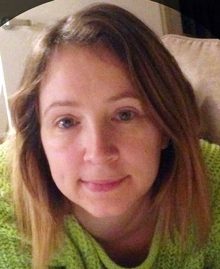 In June 2015, the DHR was published. It revealed that Scott and Jane (left) began their on-off relationship in 1993, that they had three children, and that Scott began taking antidepressants in 2000.
In January 2010, after the death of his father, Scott "felt mildly suicidal and was treated for problems with sleeping and low mood by his GP and given a sick note for 4 weeks." Later that year, as Scott's mood continued to be low, he was seen by a community psychiatric nurse and was advised to access counselling. He was prescribed Mirtazapine, "to which he responded well."
At a GP review in April 2012, Scott "reported feeling a little flat in mood although he was feeling physically good. He said he was continuing to do things with his children. The plan was to wean him off Mirtazapine with the aim of trying Venlafaxine as an alternative. Gary later phoned his GP and said he wished to remain on Mirtazapine."
By 2014, Scott and Jane's relationship was over. When Scott saw his GP in February 2014, "it was noted that his mood was good with Mirtazapine and it was planned that he should continue to take this medication."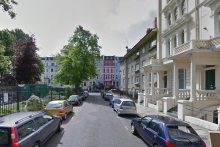 At some time between February 19th and 22nd, 36-year-old Shelley Christopher fatally stabbed her partner Richard Brown (42) and her 4-year-old daughter Sophia. She also caused serious injuries to her 18-month-old daughter Maria. On February 26th, Shelly took Maria to A&E, where Maria was treated for wounds to her chest which had become infected. Staff grew suspicious, and notified the Police. The following day, police officers found the bodies of her partner and daughter when they broke into their flat in Notting Hill, West London.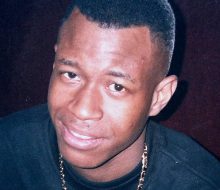 In October 2015, Shelley was found not guilty of murder on the grounds of insanity. The court had heard that, days before killing Richard (left) and Sophia, Shelley went to St Charles Mental Health Unit in North Kensington where she told staff that someone was "out to get" her. She then left the unit before her assessment was complete because she thought there were vampires there. The judge  imposed a hospital order and an unlimited restriction order "as she presents a risk of serious harm to the public when she is mentally ill".
The DHR, published in January 2017, revealed that, on February 12th, Shelley "presented to the GP with symptoms of dizziness, tiredness and feeling unwell over the previous 10 months. She felt anxious and depressed with clear symptoms of depression that were getting worse. She was finding it difficult coping with her 2 young children, both under 5. (Shelley) requested medication to help her cope and agreed to start an antidepressant. The GP…advised that she would refer (Shelley) to a Primary Care Liaison Service who could offer her additional support with her depression."
Then, on February 17th, Shelley "called police to say that she had left her children with her mother and instead of going to buy food she had attended St Charles Mental Health Unit and was waiting to be seen by doctors." At about 11:30pm, she was assessed by a doctor and nurse: "(Shelley) states she has had anxiety for 3 days. She reported feeling generally overwhelmed, she reported feeling suspicious of others but could not be more specific. (Shelley)  was afraid if she tells the nurse or the doctor what she is thinking they will think she is 'mad'. They asked (Shelley) what kind of help she is expecting from services; she did not know but kept asking the nurses' opinion."
At about 2am, Joan walked out of the hospital. No one saw her leave; there was a receptionist on duty but he had fallen asleep. She walked the streets for some time in a confused state. "Her path is captured on CCTV and at one point she surrounds herself with orange traffic cones as 'orange was the protective colour'. She also covered herself in dirt and hid so vampires could not smell her. She visited a number of churches for safety also. In the middle of the night she went home."
One of the findings of the DHR was that Shelley "did suffer with depression but, as we understand it now, this was a precursor to an acute psychotic episode during which the tragic events unfolded."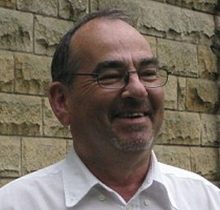 On April 4th 2015, 65-year-old Ernest Davenport (right) stabbed his ex-wife Susan during an argument at his home in Bury, Greater Manchester. Ernest and Susan had been married for over 40 years, and had three children. In 2011, Susan left Ernest and went to live with her new partner in Chorley. She had come to see Ernest to get her ex-husband to sign papers relating to the sale of the house.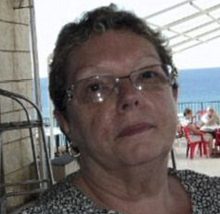 At his trial in November 2015, Ernest pleaded guilty to the manslaughter of Susan (left) and was jailed for six years. The court heard that Ernest stabbed Susan twice in the chest then rang 999 and told an operator: "I think I've killed my wife."
Before the police arrived, their son Michael called and found his father covered in blood, with a self-inflicted chest wound. Ernest was treated in hospital and upon his release was taken into police custody.
The DHR, published in June 2016, revealed that in March 2014 Ernest told his GP he was feeling anxious. He was given a sick note for two weeks, when he returned to the GP. Ernest "said his anxiety state had increased. He was prescribed a low dose antidepressant."
Two weeks later, in April, Ernest "was reviewed by his GP and he said his anxiety levels continued to increase which was causing him not to eat. The GP therefore reviewed his medication and changed the antidepressant."
The following week, Ernest "was reviewed by his GP as he was feeling worse and said he had high levels of anxiety. The GP continued to prescribe him the previous antidepressant medication and another medication was also prescribed on a 'use if necessary basis' as a short term measure. [Ernest] was given a further medical certificate as he remained stressed and anxious. This pattern of review continued."
Seven months later, in November, Ernest "said he was feeling better and calmer and was happy to return to work. The GP agreed and certified [Ernest] as fit to return to work."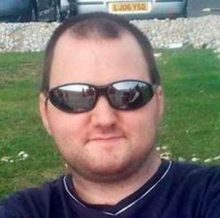 On May 19th 2015, 30-year-old Patrick Murphy (right) was involved in an argument at the home in Tonbridge, Kent, which he shared with his older brother Mark and their parents. Following this, Patrick stormed out of the house and sold his phone at Cash Converters. He spent the money at a local supermarket on four cans of lager and a set of kitchen knives. When he returned home, he fatally stabbed his father Joe (54), and also wounded his brother when he attempted to intervene.
At his trial in March 2016, Patrick was found guilty of manslaughter and sentenced to 18 years in prison. After the verdict, a police spokesman said: "We may never know exactly what was going through the head of Patrick Murphy, as he carried out this brutal and sustained assault inside the family home."
The DHR, completed in November 2016, reported infrequent visits made by Patrick to the local doctors' surgery. The first of these was on August 18th 2008, when "[Patrick]  visited his GP surgery complaining of low mood…He had self-harmed (scratches to arm) when his father 'had a go at him'. He felt that his anger needed to be treated. He declined counselling and requested antidepressants. He was prescribed Fluoxetine (better known by one of its trade names as Prozac), which he subsequently stopped taking because he suffered side effects."
On January 20th 2012, "he said he had thoughts about cutting himself, although he did not feel suicidal. He was prescribed Citalopram, an anti-depressant."
On May 9th 2013, "[Patrick] went to the GP surgery complaining of depression. He was awaiting a court case and was being evicted. He continued to take Citalopram."
"[Patrick]  next went to his GP surgery 19 months later, on 11 February 2015, suffering from depression. He was feeling low and said he was liable to become 'irritable and snappy'. Significant recent events had been the death of an uncle and of his dog. He reported 'occasional thoughts of self-harm but no plans'. He said he felt better when taking Citalopram and that he would be able to reduce his alcohol intake 'with the help of his family'.
Many DHRs contain information that is not available to, or is ignored by, judges or coroners when they deliver their judgements. From these documents we can often gain an insight into the state of mind which can induce such impulsive, violent actions that end in tragedy.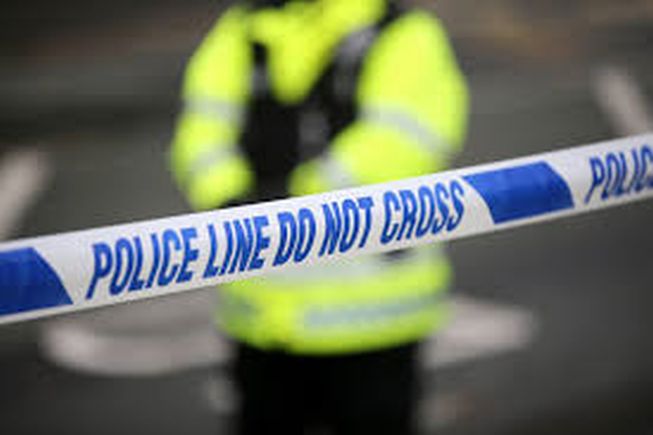 Related Articles:
Family Annihilation and Antidepressants
Homicide/Suicide: in Search of a Motive
Metabolism, Antidepressants & Violence
Sanjay, Sonita and Unanswered Questions