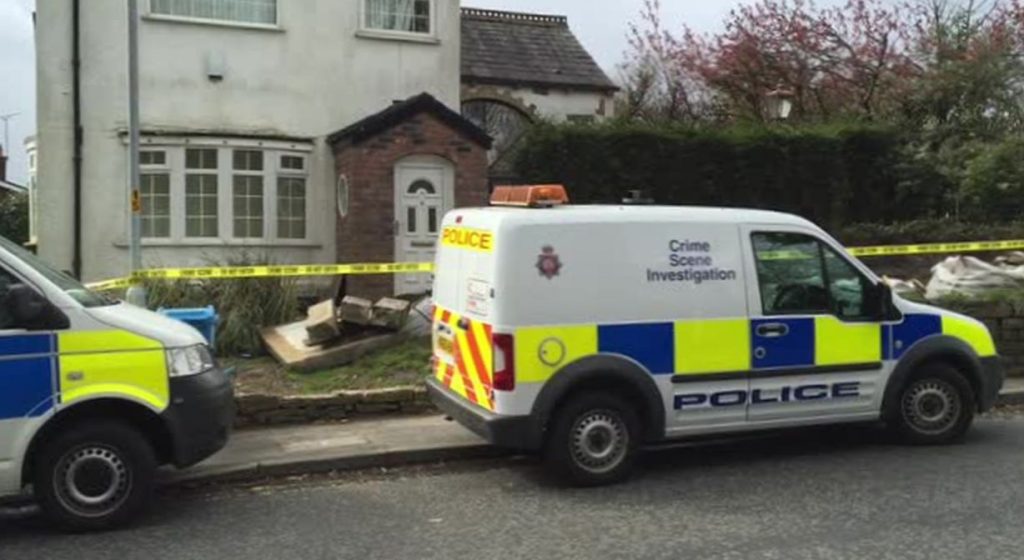 (This selection of reviews was originally compiled in November 2016. Since that time, more reviews have been published, and excerpts from some of them have been added to the selection)

A Domestic Homicide Review (DHR) is defined as "a locally conducted multi-agency review of the circumstances in which the death of a person aged 16 or over has, or appears to have, resulted from violence, abuse or neglect by a person to whom he or she was related, or with whom he or she was or had been in an intimate personal relationship, or by a member of the same household as himself or herself."
DHRs came into force in April 2011. Their purpose is not to re-investigate the death or to apportion blame, but to establish what lessons are to be learned from the domestic homicide.
DHRs tend to be published after a trial or inquest., and include information about the perpetrator and/or victim which may or may not have been disclosed at court, but which in any case was not reported in the media at the time.
Many of the DHRs that I have read recently avoid mention of medication but, where medication is disclosed as forming part of the background to the homicide, antidepressants (or "medication for depression") appear in the majority.
Below, I have quoted from a number of DHRs which I have researched recently. All of them include significant information about psychiatric medication. In each case I have linked the victim to a media report. However, because DHRs are anonymised, I have not included links to these reviews. Words in italics are direct quotes from media reports or DHRs, while the emphases are my own. The homicides that I have featured are in chronological order.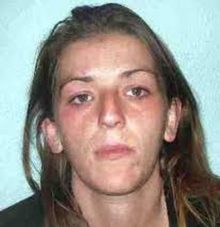 At some time between April 22nd and April 24th 2011, Paul Wright (31) contravened his bail conditions by going to the home of his ex-partner, 29-year-old Lucinda Port (right) in Bow, East London. He stabbed her, before hanging himself in a nearby park some time later.
An inquest in March 2013 concluded that  Lucinda was unlawfully killed, and that Paul took his own life "while suffering from a depressive illness."
The DHR mentions that Paul had an ongoing problem with drink and drugs, and was taking methadone. He had already been in trouble with the Police for his treatment of Lucinda when, in September 2010, he "attended his GP's surgery in a tearful state claiming to be receiving no support from the THSAU [Addiction Unit]. He was apparently having thoughts of suicide and self harm…The appropriate consultant decided to prescribe an anti-depressant, Citalopram."
A week later, the co-ordinator of a Drug Intervention programme reported that: "At this time, whilst [Paul] denied having to drink on a daily basis, he claimed to be 'losing his mind' and having blackouts since starting his prescribed Citalopram.
In October, it was "noted that he had stopped taking the prescribed Citalopram which he blamed for causing him to have blackouts…It was agreed [Paul] should have a medication review in two weeks." At the end of October, Paul was arrested for assaulting Lucinda in the street.
In November, it was recorded that Paul missed his medication review, but later in the month he asked for more antidepressants.
In February, Paul's key worker noted that he was "complaining of chronic low mood, poor motivation, suicidal ideation, and low self-esteem." He was prescribed Mirtazapine (30mg daily). Later that month, Paul was struck by a taxi and went to hospital. There he was prescribed Diazepam, which he had already been sourcing on the streets.
On April 2nd, Paul was found outside Lucinda's home, having overdosed on Methadone & Mirtazapine. He was taken to hospital, where a doctor reported that "he feels Mirtazapine doesn't agree with him."
On April 20th, Paul saw his key worker, who noted: "Having thoughts of killing himself but no plan as to how or when – [Paul] says he'd been to A&E yesterday and a nurse had told him to come to [the Addiction Unit] – [Paul] says he's been taking methadone & Mirtazapine – Admitted to drinking up to 6 cans per day and sourcing 40mg Diazepam – Taking Mirtazapine regularly from GP – Thoughts of hurting people in general but no one in particular – Would consider alcohol detox and benzodiazepine detox – Admitted smoking some heroin"
On April 21st, Paul's key worker received a fax from the local A&E department where Paul had attended after midnight "requesting psychiatric assessment as feeling suicidal". After a while, he was discharged as "[Paul] says he feels much better and will go to GP in the morning." The key worker then phoned the pharmacy, "who verified [Paul] had collected his script this morning and had been cheerful." Later that day, possibly the day before the homicide, Paul and Lucinda were seen out in the streets, riding their bikes.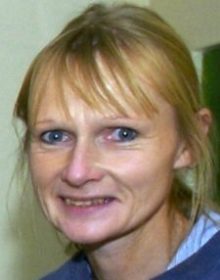 On July 5th 2011, the brother of  51-year-old Julie Tottle (left) found her body on the floor of her home in Kewstoke, Somerset. He called the police, who established that she had been beaten to death with a vacuum cleaner pipe. Her husband Stephen Hotson (45) then injured himself jumping from a first-floor window before he was arrested and charged with Julie's murder.
At his trial in July 2012, Stephen (right) said that Julie had told him that she was leaving him. He admitted killing Julie, but claimed that he was depressed and suffering from "an abnormality of the mind". He was found guilty and sentence to life imprisonment with a minimum sentence of 14 years.
The DHR was published in July 2014. It shows that Stephen took antidepressants erratically over a period of three years, before beginning a withdrawal about a year before he killed Julie.
"Between May 2007 and July 2010 [Stephen] consulted his GP regarding his mood. He was initially sent in to see his GP by his wife…He was thought to suffer from depression and it was recorded that he related the onset to his recent marriage…[Stephen] was prescribed medication which he initially felt was not helping. In June 2007 he told his GP that when he forgot his tablets for 6 days his wife noticed the difference. He was encouraged by his GP to continue the treatment. "
"In January 2008 he admitted poor compliance with his medication and by June 2008 he had stopped his medication and reported feeling great but with some sleep problems, and said he was working non-stop 12-16 hours daily."
"In March 2010 [Stephen] was seen again by his GP regarding his depression…It was noted he had had previous Cognitive Behavioural Therapy (CBT) and he was offered web addresses and a self-referral for counselling was suggested. He was also prescribed the anti-depressant medication Sertraline 100mg between March and July 2010. By May 2010 [Stephen] reported to his GP that he was improving, that he was taking his pills and doing web/reading homework."
"In July 2010 [Stephen] told his GP that he had completed 3-4 months of his Sertraline medication but had been taking it more irregularly as he was 'always better at this time of year'. A discussion was held about weaning off, recurrence and preventive measures, and he was given a final one month prescription."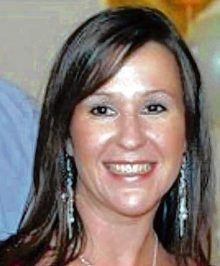 On July 24th 2011, Martin Bunch (44) went to the home in Southend of his ex-girlfriend, 47-year-old Jeanette Goodwin (left). There, he stabbed her about 30 times in the presence of her husband. At the time, Martin was on bail after removing a GPS tag which he was made to wear to prevent his approaching Jeanette.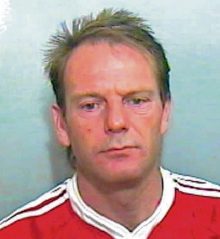 At his trial in Chelmsford in August 2012, Martin (right) was given a life sentence for murder, with a minimum tariff of 27 years. After the trial, Martin's family gave an interview to a local newspaper in which they told of Martin's troubled past after a series of tragedies. He had been prescribed antidepressants, after which he attempted suicide and then "began to completely lose control." The family wanted him sectioned, but were "repeatedly rebuffed". They said that, shortly before the incident, a psychiatrist diagnosed "acute depression" and told him he would be receiving "a letter scheduling intense therapy". The letter had not arrived by the time Martin stabbed Jeanette.
The DHR provides scant information about Martin's antidepressant prescriptions. It mentions that, in September 2009, He "is discharged from Community Drug and Alcohol Services, with ongoing GP prescribing if helpful or required."
In March 2011, Martin was taken to A&E, "having taken an overdose of alcohol and tablets". The following day, he was diagnosed with "adjustment disorder with continued alcohol abuse and maladaptive coping skills". In May, "he was diagnosed as having moderate anxiety and some depression."
On July 4th, Martin was reported for removing his tag. He was "located and arrested on a breach of bail. [Martin] has ingested tablets and is threatening suicide."
On July 18th, six days before the incident, Martin had a meeting with a psychiatrist, at which "No suicidal thoughts or psychiatric disorders are detected, mild to moderate depression diagnosed, [Martin] is given a prescription, and a letter discharges [Martin] back to the care of his GP."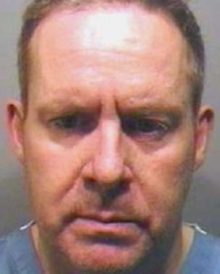 On August 26th 2011, 49-year-old Lee Anstice (left) stabbed his estranged wife Tracy (37) outside the house in Flitwick, Bedfordshire, where she lived with their 8-year-old daughter and her parents. Earlier that day, Lee had bought the knife he was to use from a supermarket.
At his trial in March 2012, Lee denied murder and claimed he was severely depressed and hearing voices which had disturbed the balance of his mind. Nevertheless, he was found guilty. The judge told him: "You thought only about yourself. You hatched a plot to confront her and kill her and then possibly kill yourself." Lee was sentenced to life imprisonment with a minimum term of 24 years.
A subsequent review did not follow the usual format of DHRs, in that it was compiled by NHS England and looked specifically at Lee's care and treatment.
We learned that: "At different stages he was treated with antidepressant medication, was admitted to hospital at times of high suicidal risk and was offered and took part in psychological treatments during his final hospital admission."
"[Lee] was assessed by his GP in early June 2011 and was signed off sick with anxiety and depression. [Lee] told his GP that he had been driving around in his car with a large quantity of tablets with the intention of taking them." He spent some time in a Mental Health unit, and was discharged with an action plan that included "to reduce medication." Lee was then returned to hospital after taking an overdose of his medication.
On July 1st, Lee attended an appointment with a Home Treatment worker, whose notes included the entry: "Medication given for tomorrow 1 x 37.5mg Zopiclone, 1 x 50mg Sertraline." A week later he took "a significant multiple overdose of prescribed medication" and was "taken to the Intensive Treatment Unit."
In August it was decided that Lee should be discharged to his parents' home in Oxford. He "spent time off the ward but returned feeling anxious. He was given 0.5mg Clonazepam."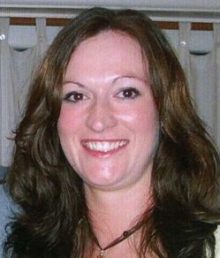 Lee was discharged on August 19th and five days later – two days before he killed Tracy (right) – Lee saw a GP in Oxford. The GP wanted Lee to be assessed urgently by the local Mental Health team. In his referral he wrote: "His mother was dispensing medication, which was Citalopram 20mg once a day and Zopiclone 37.5mg once or twice a night."
In their analysis, those responsible for the review concluded that: "The need for antidepressant medication was carefully considered and [Lee] was appropriately given Citalopram, to continue after discharge."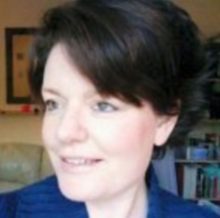 On September 19th 2011, David Potts (39) entered the house of his 40-year-old ex-girlfriend Tracy Jones (left) in Altrincham, Greater Manchester. He poured petrol over himself and the house, and ignited it. He died in the blaze, as did Tracy and her 15-year-old son Shaun. Tracy's two other children were badly burned in the fire.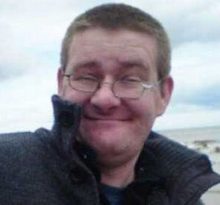 At the inquest in February 2014, the coroner revealed that David (right) "had a long history of mental health problems, substance abuse, alcoholism and self-harming."
The DHR is heavily redacted, but nevertheless makes numerous references to prescriptions for antidepressants from 2004 onwards. The most significant of these is dated just four days before the fire: "[David] consulted his GP. He was feeling anxious, hopeless and very upset following the break-up with [Tracy]. The GP prescribed medication and said she would contact the psychiatrist re any change in his treatment."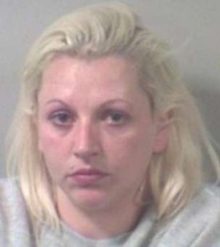 On October 14th 2011, 29-year-old Janice Carter (left) stabbed her ex-husband Kevin. They had endured a volatile relationship in the past, had divorced 3 years previously, but had got back together some time later.
On the day of his death, Kevin had just been released from prison for driving offences.
At their flat in Margate, Kent, they got into an argument about where the tracker unit for his electronic tag should be located. The row turned violent and Kevin was stabbed 19 times with a kitchen knife in the neck, chest and abdomen.
Although Janice pleaded self-defence at her trial in April 2012, she was found guilty of murdering Kevin. The judge said it was "self-defence which turned into an attack," and sentenced her to a minimum of 12 years in prison.
The subsequent DHR mentioned an assessment carried out in Essex in March 2010, which stated that "Elizabeth had suffered depression for a long time, however it was now under control with medication."
After Janice had moved to Margate, in May 2011, "Elizabeth saw her GP in Kent for the first time and she requested a continued prescription of anti-depressants."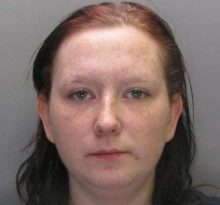 Also on October 14th 2011, 21-year-old Claire Gray (right) stabbed her brother Ashley (24) at his house-warming party in Ferryhill, County Durham. Claire had told Andrew that she felt like stabbing somebody, and, tragically, he called her bluff and handed her a carving knife. Previously she had told a friend that she wanted to go back to prison.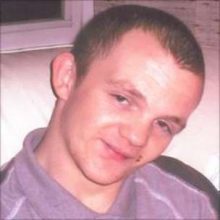 At her trial in March 2012, Claire pleaded guilty to murdering Ashley (left), and was jailed for life with a minimum tariff of 12 years in what the judge described as "a tragic case".
The DHR revealed that while in prison in 2010, "a psychiatric assessment by a prison psychologist identified that [Claire] had problems that were a combination of unresolved psychological trauma, personality difficulties, depression and possibly some psychotic symptoms. No actual diagnosis was made of a major psychotic illness and medication was agreed and arranged which comprised of Trazodone and Olanzapine."
Before the end of her sentence, Claire had been released on licence, but was recalled to prison within a week as she had attempted to remove her electronic tag. "Further assessments made in custody indicated that she had not taken medication during the period of release and had returned to drinking. She was further assessed by the psychiatric specialist in 2011, where it was reported that there were no symptoms or evidence of mental illness. In a review by the mental health team a month later, [Claire] was reported as being compliant with her medication and no concerns of her mental health were expressed."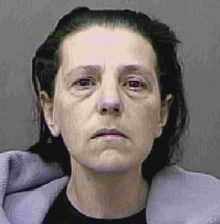 On December 28th 2011, 45-year-old Carol Kemp (right) became enraged with her partner Martin Rusling (43) in the kitchen of his house in Portland, Dorset. They had spent Christmas together, but Martin had just expressed his intention to end their relationship. The attack ended when she stabbed him through the heart with a kitchen knife.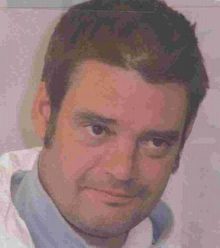 At her trial in June 2012, it was revealed that Carol had met Martin (left) on an Internet dating site about eight months before the incident. A report by a consultant psychiatrist produced to the court stated that Carol had borderline personality disorder, adjustment disorder, suffered from depression and there was evidence to suggest an emotional personality disorder. The judge accepted that the attack was not pre-meditated but, nevertheless, Carol was found guilty of murder and sentenced to life imprisonment, with a minimum tariff of 13 years.
The DHR was submitted in July 2016, and included a section entitled "History Post 2006". On January 8th 2007, Carol was assessed by a psychiatrist. "She was discharged and given advice about medication as she was not considered risky or presenting with any debilitating symptoms."
On August 28th 2010, "she reported that she had recently been to see her GP but had stopped taking her medication because they were making her feel drowsy. She was referred back to her GP and a referral was made to the Community Mental Health Team by the Social Service."
"On 15 October 2010 she changed her GP's practice. It was noted that she was on Fluoxetine and Seroquel [Quetiapine]. It was recorded that she was not paranoid, but was anxious."
"On 8 July 2011 her GP noted that paranoia was returning. The GP felt that it may be necessary to re refer to the Mental Health and Recovery Team."
"On 9 September 2011 a counsellor contacted the GP to report that [Carol] had been anxious and had not been taking her medication because it affected her libido.
"On 12 September 2011 her GP noted that she reported to have been stressed over her son. She reported that she was now in a relationship and was eating well.
"There were no further agency contacts until on 28 December 2011 when [Carol] was arrested for the murder of [Martin]."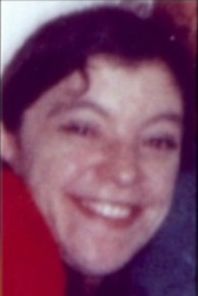 On March 30th 2012, David Wyn Jones (42) fatally stabbed his two-year-old son William, and strangled and stabbed his wife 34-year-old wife Suzanne (right) as she tried to intervene at their home in Tremadog, North Wales. David told police officers that he had been hearing voices, and that he had thought that William was the devil.
At his trial in July 2012, David pleaded guilty to manslaughter. The prosecutor decided to accept the plea, adding: "He is a man of previous good character and there is no history of domestic violence. The defendant was not under the influence of drink or drugs when the victims died and there is no evidence of any previous arguments. There was no rational motive for what he did." The court's decision was that David should be detained indefinitely in a secure hospital.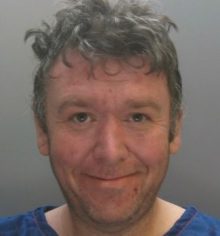 The DHR, completed in June 2014, revealed that, by 2006, David (left) was already being treated with "anti-depressants and medication to treat anxiety…The Consultant Psychiatrist reviewed progress at three monthly intervals. This pattern of treatment continued through the following 12 months. There were some changes in medication, but these appear to have made little difference to the overall picture."
"At the beginning of 2008 there was a change in Consultant Psychiatrist. The diagnosis by this time was treatment resistant depression with fatigue syndrome and anxiety."
"In mid 2010 he was again seen by the Consultant Psychiatrist and reported himself to be feeling much better…He was discharged from Secondary Mental Health Services with the plan that he should take anti-depressants for the foreseeable future. Arrangements were made that he could be referred back if the need arose."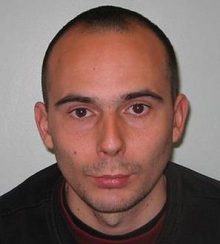 On June 11th 2012, 30-year-old Sean Heiss (right) strangled his mother at her home in Kingston and stole her bank cards before fleeing to Spain. Three months later, he was arrested after fatally stabbing a woman in Barcelona. He was serving a 22-year jail sentence when he was extradited for the murder of his mother.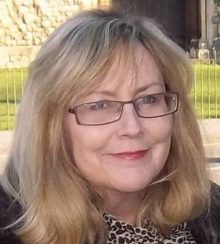 At his trial in June 2015, Sean pleaded not guilty to murdering his mother, 58-year-old Margaret Sheehy (left), on the grounds of diminished responsibility. The jury found him guilty of murder, and he was sentenced to 27 years, to run concurrently with his sentence in Spain.
The DHR, completed in June 2017, revealed that Sean had been given a diagnosis of schizophrenia in Ireland in 2005. He had been taking Olanzapine when he registered with a doctor in Richmond in 2007, but this was changed to Aripiprazole. The diagosis was subsequently changed to one of bipolar disorder.
In July 2007, Sean "unilaterally increased his dose of Escitalopram, and on 7 August 2008 it is recorded that Paul says 'he feels fine, says he ran out of Escitalopram a few months ago and decided not to take as he felt better without'."
In May 2009, Sean "saw a GP with a history of a few weeks of feeling anxious and low level depression. He was not suicidal and there were no psychotic symptoms. It was noted that he had seen a psychiatrist and the plan was to gradually decrease his dose of Aripiprazole. He was advised to try Citalopram 10mgs for 2-3 weeks and then return for review."
The following month, Sean "was seen at his practice for a review of his anxiety and depression by a different GP on 19 June 2009. He is recorded as feeling much better on 10mgs of Citalopram, he was sleeping well; he had no suicidal thoughts; he was not experiencing any tremor or abdominal upset. His notes record that 'he would like to increase Citalopram'. This was discussed and he was advised to try an increase, but to be aware of possible manic symptoms and to be reviewed in 2-3 weeks or if needed.
In September 2009, Sean was reviewed by his GP, "and was found to be very well with no side effects from his medication. He reported working full time and was in good physical health. Paul's next mental health review was on 26 August 2010 when he was again recorded as well."
At an appointment in October 2010, Sean was recorded as having been off work for three weeks with work-based stress. "He felt his chest was tight and it was difficult to breathe…A planned increase in his Citalopram to 40mgs was made with a review in 2 to 3 weeks…At the review on 12 November 2010, [Sean] was noted to feel better, but not yet able to return to work. He was coping and not suicidal."
During the following year, Sean had regular reviews until December 2011, when he "was noted as doing well on Citalopram and he had no suicidal thoughts…It was noted that Paul was looking for a job. This is the last GP appointment recorded for Paul before the murder."
"Throughout his history with his GP practice following his mental health assessment in 2007 Paul received repeat prescriptions for his anti-psychotic medication Aripiprazole, and Citalopram to treat depression and anxiety. However, the last repeat prescription issued was on 13 February 2012."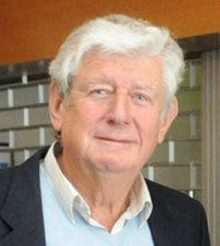 On June 21st 2012, 83-year-old Anthony Andrews stabbed his landlord, 72-year-old Michael Bithrey (right), during an argument about the flat in Bridgwater, Somerset where Anthony was living.
A trial was held in December 2012. Anthony was not present, as he was being held in a secure psychiatric hospital and deemed not fit to attend.
A DHR was published in September 2014, in which details of medication prescribed in the period leading up to the killing are recorded.
On June 8th 2011, Anthony was seen by a psychiatrist, who decided to "stop Citalopram 20mg in the morning", and "start Venlafaxine XL 75mg in the morning". On July 20th the psychiatrist decided that Anthony should "continue on Venlafaxine XL 75mg in the morning" and "start Olanzapine 2.5mg at night for 14 days then increase to 5mg at night".
Anthony attended day hospital over the next two months, and told staff there that he "experienced some drowsiness and increased confusion as a result of his Olanzapine medication". This message was passed on to the psychiatrist who decided that Anthony should stop taking Olanzapine, and sent a message for a duty worker to collect the medication from Anthony.
When Anthony met the psychiatrist on October 12th, he said that "he had not been taking his tablets because he was too forgetful". The psychiatrist formulated a care plan, which included "ask duty worker to set up bubble pack for medication" and "restart Venlafaxine daily".  From then on, a duty worker visited Anthony each morning to oversee his medication.
On December 14th, Anthony "presented with an improved mood as a result of the Venlafaxine medication, but his memory was getting worse".
On February 22nd 2012, the psychiatrist noted that Anthony's "mood remained stable on Venlafaxine 75mg daily".
On May 2nd , the psychiatrist noted that he "continued to have memory lapses, although he denied a persistent low mood or excessive anxiety. He was eating and sleeping normally and taking his medication". He was started on a "trial of Donepezil" [medication for Alzheimer's].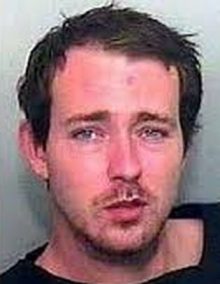 On June 27th 2012, 24-year-old Tony McLernon (right) lured his pregnant ex-girlfriend Eystna Blunnie (20) to a street in Harlow, Essex. There he jumped on her, kicked her and left her and to die in a pool of blood. Her unborn baby girl, already named Rose and due to be born the following week, did not survive.
At his trial in March 2013, Tony told the court that he had suffered from depression and was prone to self-harm. The jury found Tony guilty of both murder and child destruction, and he was sentenced to a minimum of 27 years in prison.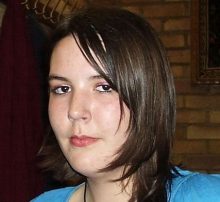 The DHR, published in June 2014, was unusual in that the family of Eystna (left) asked that it should not be anonymised. There we learn that Tony spent 28 days in prison in 2009, where he "complained of hearing voices and was prescribed anti-psychotic medication."
Then, when Tony saw his GP the following year, "minor depression was identified and medication prescribed." Tony's depression was also recorded when he attended A&E in March 2012, and he was "detained under the Mental Health Act."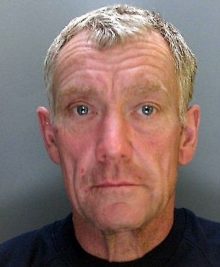 In July 18th 2012, 58-year-old John Yates (right) attacked his wife Barbara (49) in a field in Warrington, Cheshire. After battering and strangling her, he put her body into the boot of his car, covered it with a tarpaulin and drove to St Asaph in North Wales where he handed himself in to the police.
At his trial in April 2013, a police officer reported that John had said: "I've killed my wife. I've just had enough. I've got mental health issues. She is in the back of the car."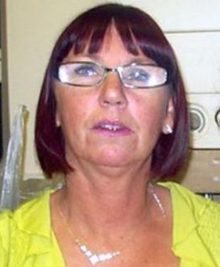 Witnesses at the trial testified that Barbara (left) had been a subjected to abuse over a number of years and, in 2009, she decided she couldn't take anymore and finally left him. In 2011 she was taken to hospital after an assault. John was given a life sentence for murder.
The DHR was published in October 2014, and the executive summary stated that "At the time of her death, (Barbara) worked part time as a school taxi escort for children with disabilities. (John) was unemployed at the time of the death but had previously worked in a skip-yard. (Barbara) and (John) had separated in 2011, with (Barbara) moving a short distance away from the home they had previously shared."
It was also revealed that John was "treated for depression and related matters from 11 November 2008 to 9 July 2012." In January 2012, John was given a diagnosis of depression. It was on July 9th, nine days before he killed his wife, that John told his GP that "he had stopped taking anti-depression medication prescribed in February 2011".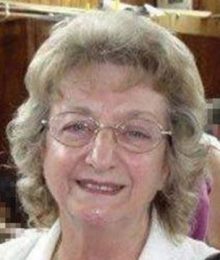 In September 2012, the bodies of 79-year-old Maureen Tyler () and her son Mark Tyler (37) were found at Maureen's home in Crays Hill, Essex. Both died of single shots from a sawn-off shotgun. An inquest in March 2013 was told that forensic evidence suggested that four days had passed from the time when Mark shot his mother while she sat on a living room sofa to when he shot himself on 3rd September 2012.  The inquest also  heard that Mark had previously been identified as  "dangerous" by mental health experts but, when he went for a psychiatric consultation a month before the killings, "no diagnosis" was made.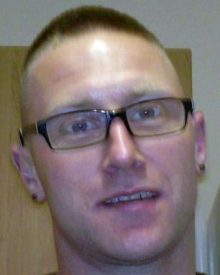 A DHR, published in 2014. revealed that Mark (left) had been prescribed Diazepam in 2009 "for back pain" but, later, he told his GP that "he took it for very bad rages, so bad that he could hurt someone or even kill them." To other agencies, he reported "bingeing on the drug".
In February 2011, Mark was assessed by a psychiatrist from the "Criminal Justice Mental Health Team (CJMHT) who concluded that he was "clearly unwell, paranoid and probably psychotic." He told Mark that "he needed a low dose of antipsychotic medication."
Later that month, however, Mark was seen by a psychiatrist from the Community Drugs and Alcohol Service (CDAS) who assessed that "there was no evidence that Billy was mentally unwell." That night, Mark took an overdose of Amitriptyline and heroin.
On March 3rd 2011, Mark presented to the Duty Psychiatrist at the South Essex Partnership Trust (SEPT), who diagnosed "anger and depression" and recommended that Mark make an appointment to see his GP for treatment. The following day, Mark told CDAS that his GP had "prescribed Diazepam and Citalopram".
Mark started counselling sessions at CDAS on May 3rd 2011. He identified the emotions of anger and rage as the most prominent issues and he wanted to be able to understand these and the relationship with his life. He missed some counselling sessions during May and June, and became drowsy during a session in July, where he admitted to doubling his antidepressants. This was the last session he attended.
In September, Mark reported that he could suffer with anger management issues and that he felt that he would benefit from anger management courses. Billy was placed on a waiting list for floating support. He was advised that there would be a delay in starting support, and it was not until December 21st  that he received his first visit from his allocated Support Officer.
In April 2012, Mark reported to CDAS that he had missed his prescription for a week and, by the end of the month, he had stopped collecting his medication. In May, Mark told his GP that he had been depressed for a month, but: "No information was available to the DHR regarding any treatment in response to this report."
On July 28th, Mark was in custody, having been detained overnight for being drunk and disorderly. He explained that he had collected his medication the day before, had taken 40mg of Diazepam and was "completely wasted and could not remember anything". Doctors agreed that "he did not have an identifiable mental health illness and hospital admission was not appropriate." They concluded that "he had a problem with drugs" but that that "he was not a risk to himself and/or others".
Mark confirmed that he would have the support of his mother when he went home. The assessor had a long discussion with Maureen and she confirmed that she also felt that there was no mental health problem and that she was happy for him to return home to live with her and did not view a hospital admission as helpful to her son. She stated that she felt that his issues were related to his relationship with his ex-wife and about not having access to his children.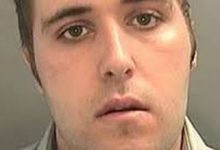 On October 7th 2012, 23-year-old ex-soldier Richard Trevelyan (right) stabbed Paul, his 50-year-old father, at their family home in Porthcawl, South Wales. He had just told his mother Christine, on the landing: "I've got to go down and get a knife – I have got to kill someone."
At his trial in November 2013, the court accepted Richard's plea to manslaughter on the grounds of diminished responsibility. The judge said that he was "suffering undiagnosed paranoid schizophrenia," and ordered that he should be detained indefinitely under the Mental Health Act.
In June 2015, the DHR was published. It states that in March 2011, Richard attended A&E, having overdosed on mephedrone, which gave him suicidal thoughts.
The following month, Richard's GP "sent a letter of referral to the Community Mental Health Team, indicating that the Perpetrator was having increasing problems with his mental stability over the last few weeks and that he needed to be seen urgently." As a result of the referral, Richard was prescribed Fluoxetine.
In June 2011, Richard twice called the Police to tell them he didn't feel safe in his house. On the second occasion, officers were worried as Richard was "sweating profusely, he was agitated and explained that he had not slept for two days." They took him to A&E, where he became aggressive, assaulting a male nurse. He was taken to a police station and was later transferred to a ward in the hospital. "The treatment plan was to prescribe anti-psychotic drugs."
During July, Richard "responded well to the treatment" and "his daily intake of drugs was reduced."
Christine stated that "at this time she received a call from the hospital to the effect that he was about to be discharged with medication and with a list of telephone numbers to contact should he feel the need."
In June 2012, Richard presented to A&E after self-harming. He "had confided in his younger sister that he was feeling unwell and had stopped taking his medication as he wanted to 'be normal'. His sister took him to the Emergency Department where his prescription was changed and he was again referred to the Community Mental Health Team."
The following week, Richard "saw the Home Treatment Team…He stated that he was taking his medication and denied using illicit drugs…His grandparents expressed concern about the effects his medication was having especially with regard to him getting up in the morning."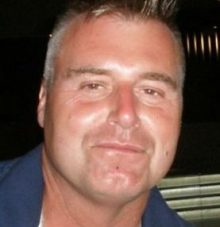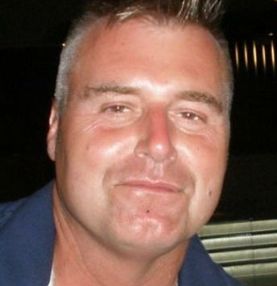 By this time, Richard's relationship with his father Paul (left) had deteriorated, and he went to live with his grandparents. In July, he "was seen by the consultant psychiatrist at an outpatient's appointment. He explained…that he was taking his medication but was feeling high one moment and low the next. His medication was reduced by stopping Citalopram, but he remained on Quetiapine."
In August 2012, Richard's grandparents found him collapsed in his bedroom at their house. It appeared that he had taken an entire month's supply of his medication. An ambulance was called and he was taken to hospital where he was quickly ventilated and transferred to ICU at a nearby hospital. Shortly afterwards, Christine was informed that Richard was to be discharged, at which time "she discussed his future need for medication with the ICU Sister. The Sister arranged for a prescription to be dispensed at the hospital pharmacy…Weekly prescriptions were introduced by the GP and the grandparents took responsibility for collecting them. [Richard's] mother assumed responsibility for administering the medication."
In September, less than a month before the fatal incident, Richard's grandparents attended an appointment with Richard where they "said that they felt [Richard] was very depressed… His medication was changed and another appointment for 6 weeks' time was made."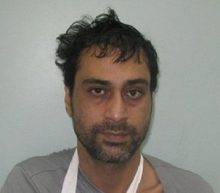 On October 28th 2012, 39-year-old Mohammed Ali (right) fatally stabbed his father-in-law, Abed Polin (46), at their family home in Walthamstow, East London. In the same incident, he wounded his estranged wife Nameerah and her brother Nasser.
Mohammed was initially arrested on suspicion of murder but, in April 2013, he pleaded guilty to manslaughter, by virtue of diminished responsibility, during a hearing at the Old Bailey. He was sentenced to be detained at a secure psychiatric hospital indefinitely.
The DHR, completed in July 2014, gives a detailed account of Mohammed's involvement with local medical services. This began in 2007, when he was referred for paranoia, and "identified that he was unwell and required medication." The following year, he was referred for a mental health assessment by his GP.
In September 2009, Mohammed's medication was increased. Three months later, he "reported a low mood since his last appointment," and "compliance with his medication"
In May 2010, Mohammed "was seen at the clinic…felt low, wanted to lock himself in his room, appetite low. He said he had had a loss of libido since starting Paroxetine but denied any suicidal or homicidal thoughts. His medication was adjusted although the following month, a letter was received from his GP asking for it to be changed again."
In October 2010, Mohammed "attended clinic. There was some confusion over medication as his GP had changed his medication from Paroxetine back to Duloxetine due to Abdullah experiencing side effects."
A year later, in October 2011, "GP wrote to clinic after [Mohammed] visited the surgery complaining of erectile dysfunction which has been going on for a year. GP suggested the most likely cause was antipsychotic and antidepressant medication."
The following month, he "attended outpatient appointment where he reported that he would like to stop taking his medication as it was causing him excessive sedation, increased appetite and weight-gain, and sexual side-effects. He also reported poor sleep, less paranoid than before and remained low in mood…The outcome was to reduce and stop all medication slowly under GP. Guidance was given in GP letter with the recommendation to commence another anti-psychotic if mental state deteriorated. [Mohammed] was given a 5-day script for Temazepam and was strongly advised him to use it sparingly (not every night) to reduce the likelihood of tolerance."
In July 2012, "he was diagnosed with paranoid schizophrenia. He reported deterioration in his mental state. He appeared to have good insight and agreed to recommence medication. He was prescribed 5-10mgs Aripiprazole daily."
In October 2012, two days before the incident, Mohammed was visited at home for an assessment. He "presented with low mood, tearful and socially isolated. There were no psychotic symptoms elicited. There were no suicidal or homicidal ideas expressed…[Mohammed] only agreed to take medication with no side effects. A plan was made for [Mohammed's] situation to be reviewed the following week at the outpatient clinic, for medication to be re-commenced."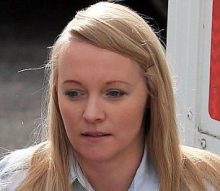 On November 6th 2012, 31 year-old nursery worker Michelle Mills (left) became angry with her 20-year-old boyfriend Edward Miller after she found cannabis at their rented cottage in Scalford, Leicestershire. She picked up a kitchen knife and stabbed him in a sustained attack which left 24 wounds.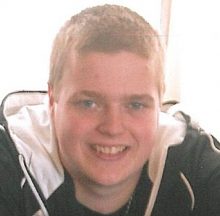 At her trial in April 2013, Michelle claimed to have heard voices telling her to stab Edward (right) and that she had experienced being abducted by aliens. She was interviewed by several psychologists who gave varying assessments.
Michelle was found guilty of murder. She was sentenced to life imprisonment with a minimum tariff of 15 years.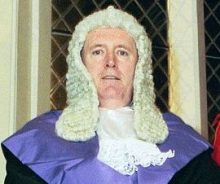 Judge Michael Heath (left) said that Michelle had failed to "hoodwink" the jury. Sentencing her to life imprisonment, he told her: "I conclude that you have an emotionally unstable personality disorder of the borderline type. I detect no remorse in you. You have only been concerned, and are only concerned, with yourself."
In November 2014, the DHR was published. Although the online version is a heavily abridged "executive summary", it states that Michelle's "GP supported her through clinical depression and prescribed anti-depressants throughout the scoping period" (i.e. from 2003 until the incident). Furthermore, one of the recommendations is that NHS England should: "Provide guidance to GP's to ensure that when a patient's anti-depressant medication is reviewed, enquiries are made to establish whether the patient is coping with dependent children or adults and if potential risk exists to the patient or others."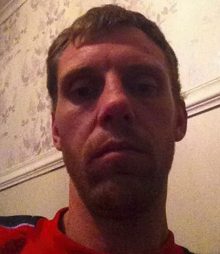 On November 20th 2012, 32-year-old Darren Orrett (right) went to the house in Cheadle, Greater Manchester, where his ex-girlfriend lived, after their eldest daughter phoned him to say she was missing him. During the visit, Darren had an argument with Dawn Barr (42), the girl's mother, and was stabbed repeatedly. He died later in hospital.
At her trial in May 2013, Dawn denied murder but was found guilty of manslaughter and was sentenced to 9 years in prison.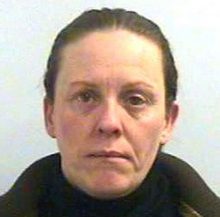 The DHR, published in November 2015, states that Dawn (left) was referred to the Mental Health Access Team in September 2011 after "she began to experience unusual thoughts and feelings about her safety." In November, she visited her GP, where "[Dawn] was prescribed Citalopram."
When Dawn attended an appointment with psychiatric services in April 2012, it was noted that she "had suffered from psychosis and a working diagnosis was that she had suffered from a delusional disorder. The Senior House Officer and Consultant Psychiatrist in the outpatient clinic agreed a treatment plan that included continuing medication." At the time she was taking Citalopram and Aripiprazole (an anti-psychotic, aka Abilify).
At some time on or before December 28th 2012, 62-year-old Kim Matthews, who was a retired civil servant, strangled his partner Judith Brierley (67) at their home in Ealing, West London. He then hanged himself from the banister.
At their inquest in September 2013, the court heard that "Mr Matthews's condition deteriorated after being diagnosed with prostate cancer in October 2012." The coroner added: "The significance of the events leading up to their death can't be known – it is inconceivable and to some extent speculation."
A DHR was published in August 2014, in which it was noted that, in August 2012, Kim had tests for prostate cancer. In October, the condition was confirmed by his GP. In the same month, Kim "was diagnosed with anxiety and depression. He told Dr A that he was usually quite optimistic but had become more negative lately."
Two weeks later, "[Kim] told Dr A that he wakes in the morning and suddenly his mood drops and he feels anxious. He said he was 'up and down' and was considering entering a clinical trial. He was on medication for his cancer and for his mental health. His GP noted that 'it all sounds pretty optimistic'. He had difficulties with his mental health medication and telephoned the surgery for advice."
In November, "[Kim] saw Dr B at the practice and said that he had worsening anxiety and panic and wanted to stab himself, feeling much worse in the evenings… The GP…provided advice about sleeping tablets." Kim returned to the surgery five days later, when "Dr B discussed his sleeping problems and medication with him. The notes document a plan to review him in one week and wean him off Diazepam in two weeks."
On December 21st, Kim told the GP that "he was beginning to feel better" but that "he was being upset by the mess in his home. The GP asked another GP "to add [Kim] to her call list for 27th December to check that he was still happy with his antidepressant medication."
"A GP rang [Kim] to follow up his meeting on 21 December but there was no answer."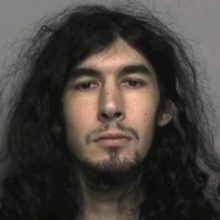 On February 17th 2013, 26-year-old Ty Medland (left) arranged to meet up with his estranged wife Samantha (24) to hand over some wedding presents. They met on the street outside her workplace in Brighton, where he stabbed her several times. Ty then made an unsuccessful attempt to end his own life, slashing his wrists and stabbing himself in the leg, before he was arrested.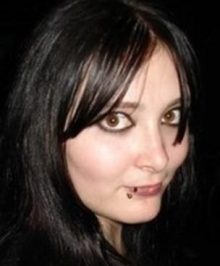 At his trial in July 2013, Ty said that he had been suffering from depression and became upset when he heard that Samantha (right) had begun another relationship. During the trial, prosecutor Richard Barton said: "There are people who suffer from moderate depression and take medication for it. But clearly not all those people end up stabbing their wives to death on the streets of Brighton." Ty was found guilty of murder and sentenced to life imprisonment with a minimum tariff of 25 years.
The DHR, completed in November 2013, reveals that Ty saw his GP in May 2012. He completed the PHQ questionnaire, and his score was interpreted as "moderately severe depression". The following week "he was started on Citalopram, an antidepressant. The following month, "his condition was reviewed. The Citalopram dosage was increased."
"The next contact was 10th September when [Ty] phoned requesting a repeat prescription." After an appointment in December, the GP recorded: "Sleeping poor. Not functioning properly. Mood variable. No suicidal ideation. Citalopram increased to 30mg."
On January 21st 2013, "[Ty] wanted to reduce his antidepressant, and there was consideration of starting a different medication that might also help with his insomnia." Two weeks later, on February 4th, 13 days before Ty killed Samantha: "His antidepressant was changed to Mirtazapine, which was intended to help him sleep better."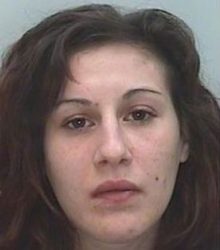 On February 22nd 2013, 23-year-old Rebecca Dormer (left) stabbed her partner Gareth Matthews (32) once in the chest with a kitchen knife during what was reported as a drunken row at their home in Whitby, North Yorkshire. Although she tried to help him by pressing socks into the wound to stem the flow of blood, Gareth died soon after the incident due to loss of blood.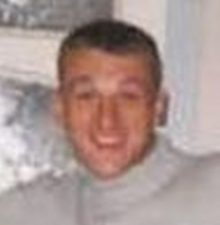 At her trial in August 2013, Rebecca pleaded guilty to manslaughter but was found guilty of the murder of Gareth (right). She was sentenced to life imprisonment with a minimum tariff of 16 years. In October 2015, Rebecca lost her appeal against the conviction.
In June 2016, NHS England published a DHR, in which a section was devoted to Rebecca's "psychiatric history". Here it was reported that: "between 2010 and 2013 her GPs made 15 referrals to local CMHT [Community Mental Health Team] services, requesting assessments and definitive diagnoses to be made, and at times asking for a review of [Rebecca]'s medication." During this time Rebecca was prescribed a variety of antidepressants, as well as other forms of psychotropic medications such as benzodiazepines and anti-psychotics.
"[Rebecca] first presented herself to her GP on 15 July 2009 with mental health issues. She reported that she was feeling "low"…She was initially prescribed Escitalopram.
In September 2009 [Rebecca] again presented herself to the GP…The GP changed her antidepressant to Venlafaxine…"
"[Rebecca]  presented again on 29 November 2009 reporting that the prescribed antidepressant was having little effect and that she was experiencing rapid mood changes. Rebecca then moved house and, soon registering with a different GP in March 2010, she took an overdose of paracetamol and Venlafaxine. A consultant psychiatrist recommended that "she should be prescribed Prozac…"
"In a referral letter to the CMHT, the GP suggested that it was her opinion that [Rebecca] was presenting with features of a personality disorder. It was noted that [Rebecca] was now being prescribed Citalopram."
In June 2010 Rebecca attended her GP, asking to be referred to the CMHT again. "The referral letter noted that [Rebecca]'s medication had been changed back to Venlafaxine and that she was also being prescribed Temazepam and Diazepam."
Later, Rebecca was discharged from the service. "The discharge letter…documented that the GP had been prescribing Haloperidol…it also suggested that [Rebecca] should be prescribed Mirtazapine."
In December, Rebecca was referred once more to the CMHT, when her GP noted that "I am not sure what else I can offer her. I have given her a trial of Duloxetine but I don't expect this to be really much more effective than Venlafaxine and Mirtazapine. At the end of the month, she was prescribed Quetiapine.
In May 2011, Rebecca was again referred to the CMHT by a new GP, who noted that she had recommenced Venlafaxine. At her assessment in June, Rebecca said that she "was keen to restart Haloperidol, reporting that previously when she had been on this medication she had felt significant improvement."
In July 2011, it was noted that: "The main concern for the GP and the reason for the referral to the crisis service was that [Rebecca] was presenting as extremely anorexic. He also noted that [Rebecca] was being prescribed Duloxetine, Temazepam and Haloperidol. In order to ensure that she was being regularly reviewed by the GP, none of [Rebecca]'s medications were on repeat prescriptions."
Around this time, Rebecca wrote a letter to the crisis team, in which she said: "Nobody is helping me properly please give me some proper medication so that I can live my life … please help me before it's too late. I can't live with this forever I would rather not be here."
Later that month, it was reported that she was continuing to take Duloxetine, but had recently stopped taking Haloperidol due to side effects after she increased the dose of her own accord.
In September, a psychiatrist at the CMHT saw her, and "her GP was subsequently advised to stop all her current medication and to issue a prescription for Quetiapine."
In February 2012, Rebecca attended a meeting at the CMHT where she "reported that she had stopped taking Quetiapine two months ago, as she felt that it had not been effective…She was unable to identify exactly what would help her, but she wanted further medication to be prescribed.
"After discussions with the consultant psychiatrist, it was agreed that [Rebecca] would resume being prescribed Quetiapine, and she was discharged from the service."
In May 2012, "the GP wrote to the CMHT again, asking them to see [Rebecca], as she was not responding to the medication and was continuing to feel very depressed."
In July 2012, a new GP "changed her medication to Sertraline, as [Rebecca] reported that she thought that it had previously helped her." At this appointment, she "asked the GP for sedatives. The GP noted that he felt that this was not appropriate, as she was 'likely to fall into addiction'. He therefore prescribed the beta blocker Propranolol."
In October 2012, Rebecca moved house and registered with another GP. She continued to be prescribed Sertraline, but in November she took an overdose of Sertraline, along with Subutex and Zopiclone which she had "bought from a friend."
By this time, Rebecca was drinking heavily. In January 2013, a month before the incident, she "reported that she was feeling very depressed and anxious and that she was also feeling paranoid. The GP made another referral to the CMHT and prescribed Flupenthixol."
After the trial, Rebecca was interviewed for the DHR, and "reported that she had not disclosed the extent of her alcohol use to the CMHT and her GP because she thought that they would not prescribe her the psychiatric medication she wanted if they knew the extent of her alcohol consumption."
The DHR concluded that "Both the CMHT and [Rebecca]'s various GPs prescribed a number of antipsychotic and antidepressant medications. This was in line with the NICE guidance regarding psychiatric medications, which may impact isolated symptoms and co-morbid conditions associated with borderline personality disorders."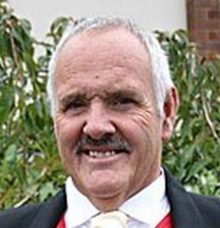 On the morning of March 2nd 2013, 59-year-old Bill Dowling (left), a senior civil servant and former police inspector from Devizes, Wiltshire, phoned his ex-girlfriend Victoria Rose at home and asked her to visit him as he was coughing up blood. When Victoria entered the porch, Mr Dowling shot her twice in the head with a shotgun before turning the gun on himself.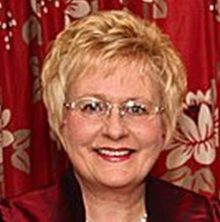 Their joint inquest heard that Bill had separated from Victoria (right), a 58-year-old Ministry of Defence assistant and mother-of-two, during the previous year. Concerns had also been raised about Bill's performance at work. On February 12th 2013, three weeks before the shootings, Mr Dowling visited his GP and was signed off work with depression and insomnia.
The executive summary of the DHR reveals that the result of this visit was that: "He was treated with antidepressants, although his prescription was changed four times within 19 days. He asked to be referred to a counsellor but as his GP did not recommend it, at that stage, he referred himself to a counsellor for one private consultation."
In their conclusions, the Review Panel decided that it: "does not believe that the deaths were predictable nor could they have been prevented…Questions have been raised regarding the possible side effects of combining the different medications [Bill] was given over a short period of time but [Bill]'s GP who had known him for many years was treating him to the best of his ability in the light of information then available to him. A consultant psychiatrist consulted by the Review on this issue is of the opinion that 'if the doses of these medications were taken as specified, then they probably helped reduce insomnia and anxiety'."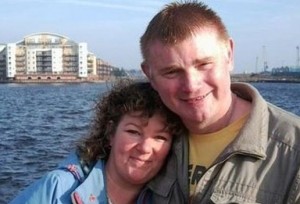 On October 2nd 2013, the bodies of Jonathan Trenchard and his wife Derisa (left) were found at their home in Carbis Bay, Cornwall. 50-year-old Derisa had been bludgeoned to death by a hammer wielded by Jonathan (48), who then stabbed himself with a kitchen knife.
In August 2014, an inquest established that Jonathan had no previous history of violent behaviour. The couple were said to have a happy marriage, and to be devoted to their three sons. They had booked a holiday, where they planned to renew their marriage vows to mark their 25th wedding anniversary. At some point last year, however, Jonathan began to form the completely unfounded belief that Derisa was being unfaithful to him. His worries took him to his doctor, and he was prescribed antidepressants. He then became increasingly paranoid, and received counselling. A few days before the incident, Jonathan went back to the doctor, asking for Viagra for erection problems. At the inquest, a police officer stated that: "There does not seem to be any particular motive for this murder other than the fact that Jonathan Trenchard could have been suffering from some form of mental health illness which may have been formally diagnosed …This view is shared by his three sons."
The DHR, published in June 2017, opened with a statement written by one of the sons, who had examined his father's medical history. He discovered that the antidepressant prescribed to his father was Mirtazapine. He made reference to "the works of Dr David Healy, Dr Julian Whitaker and Dr Joseph Mercola, who all have engaged in research concerning the unnecessary deaths of individuals who are prescribed antidepressants." The son also wrote: "Despite this information being shared with the Chair, the Chair appears to perceive it wise to spend money on trying to dispute the very inquest he is said to be reviewing."
The money was, in fact, spent on hiring two "experts" who ignored any of the evidence provided by those named in the previous paragraph. The first of these was Dr Paul Turner (right) of the Birmingham South Central Clinical Commissioning Group, who described Mirtazapine as "a safe and predominately well-tolerated drug." He concluded that: "It would seem highly unlikely that the subsequent violent acts were stimulated or accelerated by the use of Mirtazapine."
The second "expert" was Michael Marven, the chief pharmacist of Oxford Health NHS Foundation Trust. He pointed out that the drug was licensed for major depression only, but was prescribed to Jonathan "for sleep and anxiety"…"However, in the treatment of many mental illnesses it is not uncommon to use a medicine outside of their product licence ('off-label') if there is sufficient evidence for its safety and efficacy, so this in itself should not be seen as inappropriate." He concluded that: "It is highly unlikely that the Mirtazapine contributed significantly to this incident."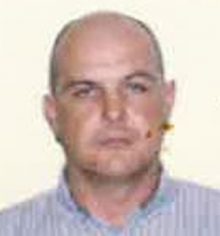 On October 16th 2013, Daniel O'Gorman (50) had a drunken altercation with his 49-year-old flat-mate Tony Campbell (left), during which Tony was stabbed a number of times and died of his injuries. When police officers arrived at the flat in Fulham, Daniel told them that he picked up a knife and stabbed his friend after Tony had "bitten his finger and thought it funny".
At his trial in May 2014, a jury found Daniel guilty of murder, and sentenced to life imprisonment with a minimum tariff of 15 years.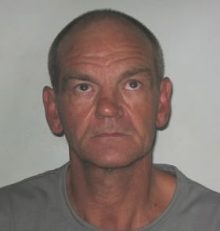 The DHR, published in November 2015, revealed that Daniel (right) went to see his GP on May 2nd 2013, and "was prescribed anti-depressants." He returned on June 4th, by which time Daniel had made some superficial cuts on his wrist. The GP "changed his medication… and referred him to The Community Mental Health Team." Before she ended their relationship, Daniel's girlfriend, who was Tony's sister, said that "he neglected to take this medication that he had requested unless she was there to pressurise him to do so." Daniel was offered an appointment with the CMHT in August, but did not respond.
On September 1st, he was admitted to A&E after cutting his wrist, and was seen by a psychiatrist. After his arrest, a police officer noted that Daniel: "takes prescription medicine for depression and has previously had thoughts about self-harm and suicide."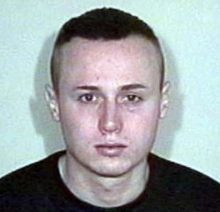 On November 5th 2013, 24-year-old shop assistant James Gray (left) had an argument with his ex-girlfriend Jade Watson (22) in a caravan in the back garden of James's mother's house in Bradford. This culminated in James's strangling Jade. After his arrest, he gave a written statement to the police in which he said: "I accept that my actions may have led to the death of Jade. I never had any intention to kill Jade. This came about when I lost my self-control and attacked her."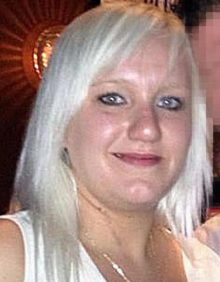 At his trial in May 2014, the court heard that James and Jade (right) had been in a short relationship five years beforehand, but started seeing each other again in 2013. In the caravan, Jade had told James that she was now seeing another man. James was found guilty of murder and was sentenced to life imprisonment with a minimum tariff of 15 years.
The DHR, completed in June 2015, states that on October 18th 2013 "[James] went to the GP's surgery again complaining that he was feeling depressed. He said that something had happened to him five months previously but he didn't want to discuss it. He was irritable and said he had thoughts of suicide but hadn't attempted it. He was prescribed antidepressants and arrangements were made to see him again in two weeks."
On November 1st, four days before the death of Jade, "An entry was made on [James]'s record that he had received no benefit from the antidepressants and that he had physical symptoms of depression. He did not wish to receive counselling. He was to continue with the antidepressants and the situation was to be reviewed in a week."
The DHR concluded: "[James] had seen his GP, complaining of symptoms of mild depression. He did not wish to elaborate nor did he accept counselling. There was nothing to indicate to the doctor that he had the potential to go on and commit such a horrific crime…[Jade]'s death was therefore neither predictable nor preventable."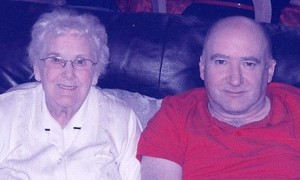 On November 12th 2013, the bodies of 55-year-old Stephen Dohoney and his 86-year-old mother Olwyn (left) were discovered at their Manchester home.
In April 2014, their joint inquest heard that Stephen was unmarried and worked for the Department of Pensions, but had taken a career break to look after his housebound mother. At some point after this time, Stephen began to become worried that he had cancer. Tests showed that this was not the case, but he was diagnosed with depression and anxiety.
When police officers entered the house, Olwyn's body was found in her bed. She had been repeatedly stabbed in the chest and neck. On her body, Stephen had placed a note alongside three photographs – one of her, one of his late brother Kenneth, and one of her late husband Jack, his father. The note read: "I wanted to die. I can't cope with life anymore. I'm going to have another breakdown. Mum would not have survived without me and would have said it was her fault so I have sent her to heaven. We have lived together all our lives so we should die together."
Stephen then hanged himself in the loft space. A knife was found by his body and he had arranged his personal effects.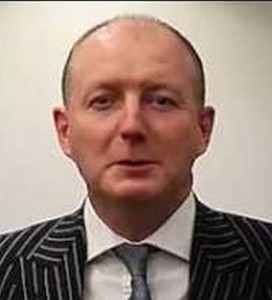 In his summing-up, Coroner Nigel Meadows (right) said: "I suspect he did have some form of mental health problem. Obviously that does not give him any right to try and harm anyone else, particularly his mother. He may have been doing so for in his mind trying to do the best he could for his mum but that is unlawful."
The subsequent DHR reported that, on July 31st 2013, Stephen had attended hospital after a referral from his GP. He was "recorded as taking Propranolol (a beta-blocker) for anxiety and Citalopram, an antidepressant".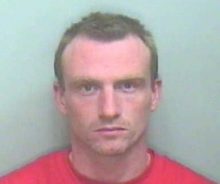 On November 14th 2013, 34-year-old Anthony Winter (left) visited his grandparents at their home in Southend, Essex. He restrained the elderly couple using cable ties and, as they sat on their sofa, Anthony grabbed a bread knife and a steak knife from the kitchen to inflict multiple wounds on both of them. His grandfather, Jack Anker (84) was killed, but his grandmother Pamela managed to escape in spite of her wounds. Anthony dialled 999 and told the operator: "Hiya, I've just killed my grandparents."
At his trial in September 2014, Anthony admitted attempted murder of his grandmother but denied murdering his grandfather due a "loss of control". However, the jury found him guilty of murder, and the judge sent him to prison for 22 years.
The DHR was published in June 2015. It includes an entry from November 11th 2013, just three days before Anthony visited his grandparents: "Mr Green attends his GP practice for a routine appointment where he discloses that he was suffering hip pain and depression. He reported that his mood had improved in the last three weeks, that his sleep was good and that he had no thoughts of self-harm suicide or harming others. He stated that had stopped using cannabis a week ago. He was issued with anti-depressant medication."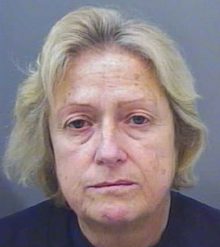 On November 15th 2013, 58-year-old Marion Hughes (right) stabbed her husband Geraint (60), a local GP, as he lay in bed at their home in Feock, Cornwall. She had been released from a mental health unit seven days before the killing. She was arrested and taken to hospital suffering from self-inflicted wounds.
Marion, who had also been a doctor before her retirement, was initially charged with the murder of Geraint but, at her trial in June 2014, she pleaded guilty to manslaughter by reason of diminished responsibility. Her plea was accepted and she was ordered to be detained indefinitely in hospital.
The DHR was published in April 2018. It states that Marion's "documented mental health problems appear to date back to 1994 when during a GP consultation symptoms of depression were observed. This resulted in a prescription for an anti-depressant medication."
Marion developed problems with her physical health, such as angina, which led to her retirement in September 2011. The review suggests that: "The loss of her career and role may have been a precipitating event in Adult B subsequently developing a psychotic depression and she reported that she did not cope well following retirement and found it hard to fill her time."
"In April 2012 [Marion] experienced a recurrence of depressive symptoms and was commenced on Citalopram (an antidepressant). On 16 May 2012 she was seen at A&E (with Adult A present) by the CFT Psychiatric Liaison Service after taking an overdose of 21 tablets of Citalopram 20mgs. After this assessment [Marion] returned home with the support of [Geraint]."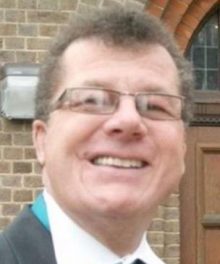 On July 26th 2012, Geraint (left) called a consultant psychiatrist in private practice, saying: "I'm desperate – I think she is acutely psychotic". Marion was willing to see the consultant. "Medication was prescribed and given that night." The consultant told Geraint and Marion that "if she was not going into hospital it had to be a condition of care that [Marion] was never left alone."
Marion began to act irrationally at home, and became convinced that they were bankrupt and that Geraint was going to leave her. "She had stopped her medication, was not driving due to poor concentration, and was agitated."
On August 9th 2012, Geraint called the consultant psychiatrist, telling her that Marion would not leave the car. The consultant suggested that Geraint should call the police. Marion was sectioned, and remained in hospital for the next month. "She was treated with anti-depressant medication and anti-psychotic medication."
"From September 2012, [Marion] was on leave from the ward and supported by the HTT…The HTT planned with the ward for her to spend time on the ward during the day and to be at home at night when [Geraint] was present.
"On 17 September [Marion] was brought back to the ward by [Geraint]. She got up during night and had gone to Hell's Mouth with the intention to jump off the cliff. [Marion] was clear she did not want to come back to the ward, but acknowledged she did have suicidal ideation at time of going to Hell's Mouth."
"On 6 November 2012 at ward round, [Marion]'s discharge from hospital was agreed. Her diagnosis at discharge was given as severe depression with psychotic symptoms…She was advised not to drive and to inform the DVLA regarding her admission. A risk of noncompliance with prescribed medication was noted with an increased risk of relapse of her illness if medication was not taken, this was assessed as moderate risk."
From November 2012, Marion had regular contact with professionals. By February 2013, she was allowed to drive again, and was planning a ski-ing holiday with a friend. In March, Marion "reported that there had been no increase in anxiety since the reduction of her medication." In May, Geraint and Marion spent a few days away together in France.
On October 9th 2013,  four days after their son's wedding, Geraint requested an urgent appointment as Marion had gone missing and had been found by police officers at Hell's Mouth. "The consultant psychiatrist questioned whether this coincided with Adult B gradually reducing her medication which it was planned for her to increase again, making clear that any plans or action to reduce were against medical advice."
On October 17th, after a home visit by a care co-ordinator, who reported: "The importance of taking medication was reiterated to her." Later that day, Marion was once again found at Hell's Mouth. Marion "was offered and accepted voluntary admission to hospital."
On October 21st, Marion "decided to stay in hospital to be seen by the consultant psychiatrist. During her time on the ward her medication was increased."
"On November 6th, Marion was reviewed by the consultant psychiatrist, who "commenced a trial of Haloperidol 1mg (a drug often prescribed for the treatment of acute psychosis) to augment other medication." Two days later, she went on home leave.
On November 12th, Geraint and Marion both attended a review by a junior doctor at the hospital. "It was agreed to continue with home leave from the ward, with support from [Geraint] and daily contact from HTT, medication was to remain the same."
Early in the evening of November 14th, before Geraint returned home from work, Marion drove to Hell's Mouth. She decided not to take her life, and drove home.
At about 7 o'clock the following morning, Marion stabbed her husband. Later, she "told the assessing psychiatrist that when she called the ambulance she knew [Geraint] would die and when she realised what she had done she stabbed herself several times."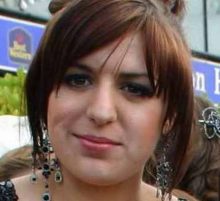 On January 7th 2014, 19-year-old student Rebecca Durkin (right) phoned the emergency services to summon an ambulance to her house in Southport, Merseyside. Later, the police were informed that her mother Clancy (55) had been smothered with a pillow. Rebecca was arrested, and appeared in court in August 2014, where she pleaded not guilty to murder but admitted to manslaughter. The judge gave her a sentence of four years and eight months, saying that Rebecca had suffered "long-term cruelty" from her mother, who was an alcoholic.
The DHR, published in 2015, contained an interview with Rebecca, who said that she had "a fairly difficult and sometimes traumatic relationship with her mother." However, "when her mother was not under the influence of drink she 'was proper lovely' and they had some very good times together."
Rebecca also said that "she disclosed to her GP what was happening in her life and was given antidepressants."
On October 24th 2013, Clancy summoned an ambulance after Rebecca had taken an overdose of sleeping tablets. Rebecca told the ambulance crew that "she was feeling suicidal and had taken an overdose. She said this was the first time she had attempted suicide and was on antidepressant tablets." She was taken to hospital and, five days later, was "discharged home on antidepressants with community follow up."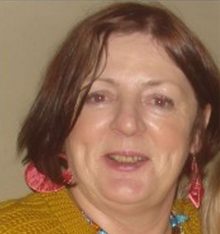 Exactly one month later, Clancy (left) "was admitted to A&E following an overdose of antidepressants and alcohol with a past medical history of depression." The doctor who saw her recorded that she "had an argument with her daughter, took an overdose with suicidal intent and wanted to walk into the sea and end it all". Clancy had been taking Citalopram for several years.
On December 30th, Rebecca went to see her GP, where she stated that "she had a stressful life as [Clancy] had started drinking again and this time more than usual." She said that her mother "consumed about one litre of alcohol a day and that she was always arguing" with her. Rebecca also told the doctor that "the Fluoxetine she was being prescribed helped keep her mood under control and helped her deal with the stresses in her life."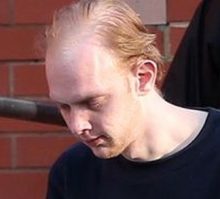 On February 1st 2014, 25-year-old student Glen Patterson (right) stabbed his father Ray (61) and his grandmother Clara (82) at the house in Benton, Tyneside, where they all lived.
At his trial in June 2014, Glen pleaded guilty to manslaughter on the grounds of diminished responsibility due to his mental illness. At the conclusion of the hearing, he was given an indefinite hospital order.
The unusually concise DHR overview report, published in November 2016, has little information about the medication prescribed to Glen. It states: "Early contacts (2009) refer to his alcohol consumption and 'low mood' for which he was prescribed antidepressants. His mood improved and he attended a number of cognitive behavioural therapy sessions. Later in 2010 he again contacted his GP to report a worsening of his mood and binge drinking. Consequently he was referred to psychotherapy…His drinking remained a problem and he sought treatment for this and depression/low mood on a number of occasions."
Further on, the report states that "the perpetrator sought and received sporadic help for his alcohol consumption and depression/low mood. This contact was low level due to his non-attendance at appointments and the perpetrator moving address causing gaps in service."
Although there was no prior diagnosis, the DHR reveals: "Following extensive psychiatric examinations while in custody, Mark was diagnosed as suffering from a major mental illness in the form of schizophrenia."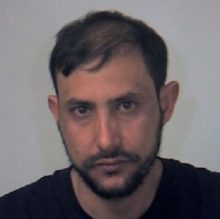 On March 4th 2014, 37-year-old Thahi Manaa (right) killed his wife Sara Al Shourefi (28) at the home they shared with their four children in Sheffield, before hiding her body in a cupboard.
At his trial in February 2015, the jury was told that Thahi had subjected Sara to a "ferocious and chilling attack of unimaginable barbarity" with weapons including a drill bit, screwdrivers, and two metal bars.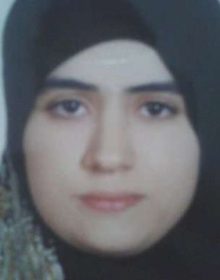 The judge said that it was "more likely than not" that Thahi  was suffering from an as-then undiagnosed serious psychotic illness, which had not been diagnosed at the time he killed Sara (left), Nevertheless, Thahi's manslaughter plea was rejected by the jury and he was given a life sentence for murder, with a minimum tariff of 23 years.
The DHR was published in March 2015, and includes some of Thahi's medical history.
In October 2011 Thahi, who was unemployed, went to see a GP, "reporting feeling low, depressed and angry." He told the GP that "this state had been triggered by his arrest by the police six weeks previously when he was accused of smuggling people into the country; had been in a cell for four hours…and then he had been released."
"The GP's impression was that he had a reactive depression and should make a good recovery. He was advised to stop cannabis and prescribed an antidepressant (Fluoxetine), given a sick note so he did not need to look for a job and advised to make an appointment for two weeks for review of his mood."
Two weeks later, Thahi "was reviewed by the GP and said he had been unable to sleep on the medication and so this was changed to Mirtazapine."
A further two weeks later, Thahi returned to the GP. He was accompanied by a friend who told the GP that "Thahi had been taking one antidepressant tablet before bed and another in the night to help him sleep. He was advised against taking the medication in this way by the GP… [Thahi] also disclosed having urinary incontinence for two weeks."
In January 2012, Thahi told a different GP that he was unable to sleep and "was prescribed sleeping tablets to establish a good sleep cycle. He was given a sick note for 6 weeks and a prescription for another month of anti-depressants."
At a consultation with this GP a month later, Thahi "complained of back ache radiating down his right leg. The GP agreed he had a prolapsed disc and prescribed painkillers and antidepressants and sleeping tablets."
In March 2012, Thahi saw the GP again with back pain, when "the GP noted that the depression was responding to treatment and one month's supply of antidepressant treatment was issued."
In July 2012, Thahi was seen by a locum. He was limping, which he said was due to the back pain. He was referred for an x-ray and for physio, and was prescribed Diazepam and Diclofenac.
Thahi continued to attend the surgery to renew his sick note whenever it expired. His prescription of antidepressants stopped in 2013. In the DHR, a comment was made that: "A patient would usually be reviewed before stopping the medication in order to tail off the medication and also assess their recovery. He did not attend for further review even though it was advised regarding back pain and depression."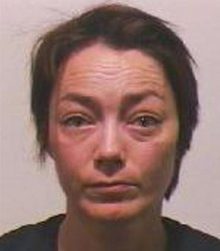 On March 8th 2014, 34-year-old Lisa Palmer (right) stabbed her partner in the back with a kitchen knife during a drunken argument in their home in Newcastle. She then phoned the police. When asked who had stabbed him, she replied: "I think it was me. Yeah, we were arguing." When the police officers arrived, she told them: "I didn't mean to hurt him".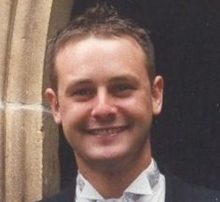 Lisa was charged with the murder of 37-year-old Jamie Belshaw (left) but, at her trial in January 2015, the prosecution accepted her plea of manslaughter. The court was told that Lisa had dissociative amnesia, and had no recollection of the incident. She was sentenced to seven years in prison.
The DHR was published in May 2016. It reveals that, unlike her partner, Lisa had no previous history of violence. In February 2016, Lisa was worried about losing her job, and saw a nurse practitioner at her GP's surgery. "[Lisa] was distressed and crying. She described a lot of stress and financial difficulties…She described panic attacks. The nurse documented there was no alcohol dependency, no substance abuse and no thoughts of self-harm…[Lisa] was prescribed an antidepressant and asked to come back in five weeks."
After her arrest, Lisa had an interview with a Criminal Justice Liaison Nurse, who reported: "She stated she felt 'numb'. She described her mood as low and felt this was related to her frequent use of alcohol. She said she recently received a prescription from her GP for antidepressants but did not think this was working yet. She denied any feelings of self harm or suicidal ideation, but said she did not know how to feel under the circumstances."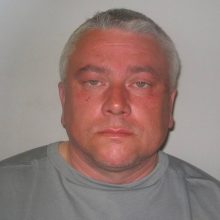 On March 9th 2014, 47-year-old Dariusz Miakienko (right) followed healthcare worker Naudel Turner (42) from the surgery where she worked, and repeatedly stabbed her with a kitchen knife in a crowded street in Tottenham, North London. He was restrained by passers-by until emergency services arrived. Naudel died on the way to hospital.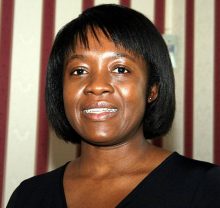 At his trial in December 2014, the jury heard that Dariusz and Naudel (left) had been in a relationship after Naudel had treated his leg-ulcers at the surgery in 2010. After she broke off the relationship in 2013, Dariusz began stalking her, and pestered her obsessively with a number of calls and texts. In the weeks leading up to her death Miakienko sent  over 1000 texts to Naudel and told her: "You are killing me slowly." Dariusz was found guilty and sentenced to life imprisonment with a minimum term of 20 years.
The DHR,  completed in May 2016, reveals that Dariusz called the police in August 2012, to say that he wanted to take his life. He was placed "under the treatment of the Haringey Home Treatment Team (HHTT)…The discharge from HHTT letter does not show a diagnosis but describes a prescription for an anti-depressant (Mirtazapine) for 14 days and suggests a continuation of this drug. [Dariusz] was added to the repeat prescribing list, with no apparent consultation, and with no need for a GP review. The processes followed in the practice (by a GP) resulted in[Dariusz] being able to obtain repeat prescriptions until January 2014."
Dariusz "was seen by a GP on the 5th December 2012 and the same GP carried out a medication review on the 8th March 2013. No detail is recorded and no change in medication occurred. [Dariusz] was seen again by another GP on the 19th March and 7th June 2013 and depression was noted on both occasions…After this time there is no further consideration of his depression."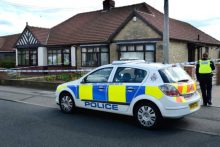 On the morning of April 11th 2014, the bodies of  Kenneth Fisher (76) and his wife Edna (74) were found by a carer in their bungalow (left) in Washington, County Durham. An inquest in October 2014 established that Kenneth had smothered Edna, who was suffering from Parkinson's Disease and dementia. He then wrote a note explaining that he didn't want Edna to go into a care home, before taking a fatal overdose of Nortriptyline, which had been prescribed to Edna.
The DHR, completed in January 2015, recorded that, in September 2008, "[Kenneth] reported to the Community Matron that he felt anxiety regarding his wife's future. He was noted to have commenced antidepressants during 2008, and to have been referred for Cognitive Behavioural Therapy and to MIND for support."
"Throughout 2009 to the beginning of 2012…"[Kenneth]'s levels of anxiety are referenced throughout…He stated he was continuing to use his relaxation tapes, as well as taking his prescribed antidepressants and attending MIND for support when needed."
"In May 2011 the GP practice altered [Kenneth]'s antidepressants for the last time to two different types of sedating antidepressants. In July 2011, he was seen by the Practice Nurse and it was noted that there was 'good compliance with meds, sleeping much better…requests 2 months (of these medications) so ties with other meds and on repeat. (GP) agrees'. This is the last reference to [Kenneth]'s mental health within the GP records, and he is maintained on these two antidepressant medications until his death. The last use of benzodiazepines by [Kenneth] was in the records as a prescription issued in April 2011 for a small supply of a low dose of Diazepam."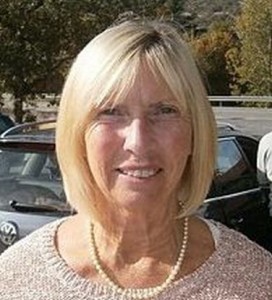 On April 18th 2014, Leonard Webb (69) phoned Wiltshire Police to tell them that he had killed his wife. Officers attended their home in Durrington to discover 64-year-old Doreen (right) in the dining-room. She had died from a single stab wound with a kitchen knife. Leonard told an officer that he didn't know why he had done it and that he was on antidepressants.
In February 2015, a judge heard that Leonard was a retired army officer. While in the army, he had contracted malaria, and suffered recurring bouts of depression from then onwards. He left the army in 1994. and went on to run a stall on the antiques market in Devizes, selling military memorabilia.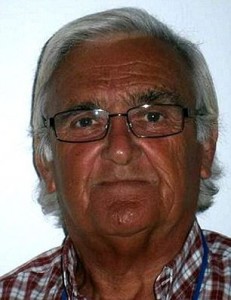 In the month before his death, Leonard (left) had seen his doctor about a deteriorating mood. In a statement, the family said: "They were happily married for over 44 years and shared so many precious moments together, travelling the world and being around for their family." Leonard was sentenced to be detained in hospital under the Mental Health Act.
The DHR was published in August 2015. The Executive Summary revealed that, after his initial diagnosis of depression, Leonard had been given Paroxetine (Seroxat) and, on seven different occasions between 1995 and 2003, had been subjected to electroconvulsive therapy  (ECT).
In 2005, Leonard stopped taking Paroxetine, and reported that he felt low. He was prescribed an increased dosage of Paroxetine, along with Lithium.
"Between 2005 and 2014 [Leonard] remained stable on medication, with no mental health issues although his medical notes do refer to compliance problems regarding him regularly taking his medication.
"On 31st March 2014 [Leonard] attended his GP surgery, accompanied by [Doreen]. He said he was again suffering an episode of depression. He admitted he had reduced taking his medication of Paroxetine to alternative days and had only been taking them sporadically over the past few months. An appointment was made to review him regarding his depression in two weeks.
"On 4th April 2014 [Leonard] had a telephone consultation with his GP. He explained that he had started taking his Paroxetine, regularly again, but they did not seem to be as effective. He said he takes them each morning but he is struggling to sleep and feeling unsteady on his feet. His GP prescribed Amitriptyline at night and gave him a follow-up appointment in ten days.
Three days later, Leonard "was seen at the GP surgery by a doctor. The records show that 'he was depressed and agitated'…The dangers of prescribing Amitriptyline were pointed out, due to the risk of overdose. It was stopped and Diazepam prescribed." Leonard was referred to the Primary Care Liaison Service (PCLS).
On April 10th, Leonard phoned the PCLS as he "sought information re medication". The following day, Doreen "telephoned to speak to a GP, being concerned that her husband would soon run out of Diazepam. It was explained to her that this was not a regular medication but had been given to establish a sleeping pattern."
Between April 14th and April 18th, Leonard was visited daily by the local mental heath team. In addition, on April 15th, "[Doreen] and [Leonard] were seen by the Intensive Team Consultant Psychiatrist for a medical review. The notes show 'a continuation of the home treatment plan, a review of medication, a change was offered but declined as was an ECT. A provisional appointment was made for an ECT assessment so that it could be quickly arranged if [Leonard] changed his mind'."
The conclusion of an independent medical adviser to the DHR was: "When [Leonard] re-presented in 2014 it was reasonable to consider a trial of medication in his case, especially as it was possible that Paroxetine and/or Lithium had helped him to stay well since about 2005. However, given his history of having needed ECT on seven occasions, there was a high likelihood that he would not respond to medication, and he would need ECT again."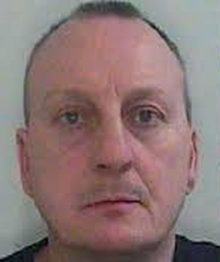 On April 29th 2014, 55-year-old Mark Dyson (right) left his house, walked into nearby hospital in Chorley, and reported that he had killed his wife. Police found Carole (53) on a bed – she had been strangled.
Mark pleaded guilty to murder in October 2014, when the hearing heard that he "had suffered from depression and post-traumatic stress disorder caused by the premature death of the couple's 15-year-old daughter and also a rare condition which caused him to believe he was in constant pain."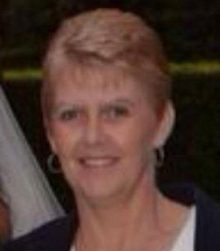 The court was also told that Carole (left) "had lived in fear he would one day kill her in a violent rage." Mark was given a life sentence, and told that he must serve at least 14 years.
The DHR, which was published in September 2017, revealed that: "After the death of their teenage daughter, from a drug overdose, [Mark] began to experience significant mental health issues and that his ex-wife increasingly assumed the role of his carer. In 2002, 2003, 2004 and 2009 [Mark] was sporadically presenting himself to his GP, reporting that he was suffering on-going symptoms of anxiety and depression which he thought were related to his daughter's death."
In more recent times, the DHR states that, on December 11th 2012, Mark was assessed by a consultant as suffering from "PTSD and mixed anxiety and depressive symptoms, poor sleep. It was noted he also had symptoms of Adult ADHD." He was prescribed Sertraline.
On January 29th 2013, Mark was "assessed by CCTT (Complex Care and Treatment Team): noted that [Mark] had been prescribed Citalopram 10mg: not as yet commenced course."
On March 28th 2013, Mark was "assessed by psychiatrist: assessed that [Mark] was not currently suitable for psychological impute at present. Plan to liaise with GP: re previous antidepressants. [Mark] reported that he had recently been prescribed Citalopram and Amitriptyline. But has not taken either."
On June 28th 2013 Mark attended "Medication review with psychiatrist. Diagnosis: depression. [Mark] reported that he had stopped taking the Mirtazapine after two days. [Mark] agreed to see psychologist. Risk assessed as low to others. Discussed prescribing Olanzapine."  On July 4th, this prescription was doubled.
On October 22nd 2013, Mark had a home visit from his Care Co-ordinator: "[Mark] reported that he was taking his medication and it was having some significant effects."
From January 2014 Mark had several emergency hospital admissions due to his experiencing acute abdominal pains. His penultimate admission was on April 7th 2014, and he was discharged a week later. As well as Sertraline, Mark's medication regime on discharge included Omeprazole (for acid reflux) and the benzo Diazepam. He was prescribed 4 different painkillers: Oxycodone and  BuTrans patches (both opioids), Buscopan (for abdominal pain) and Paracetamol.
Mark's final home visit from his care co-ordinator at the CCTT was on April 25th 2014. He "reported that he was not taking his medication as he did not feel it was having any therapeutic effect."
The following day, Mark presented at A&E with chest and abdominal pains and was admitted. He stayed overnight, but was discharged the following morning. That was on April 27th, two days before he strangled Carole.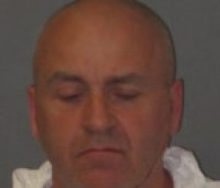 On May 4th 2014, 49-year-old Ian Meakin (right) stabbed his partner Angela Ward (27), at their flat in Ilkeston, Derbyshire, where they returned after drinking heavily in local pubs. In an argument over a phone, Angela came at Ian with two knives, stabbing him in the groin. Ian grabbed one of the knives and stabbed her in the abdomen. Ian phoned for an ambulance, but Angela died later in hospital.
Ian was initially charged with murder, but at his trial in October 2014 the judge accepted his plea of manslaughter. Ian was described in court as "a lovely man who was polite and friendly." The judge sentenced Ian to six years in prison, saying: "In my judgement, in this case, there was substantial provocation."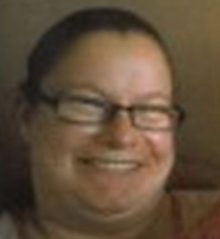 The DHR revealed that both Angela (left) and Ian "saw their GP on a regular basis. Both attended the same GP practice. [Angela] changing hers in March 2013 to attend the same one as [Ian]. Both were being treated for depression by way of medication. The review also stated that Ian "had been prescribed anti-depressants for some fourteen years since 2000."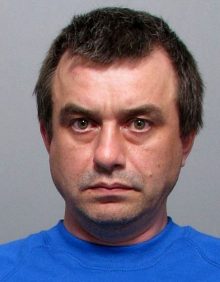 On June 13th 2014, 42-year-old Scott Ellis (right) killed his ex-girlfriend Jane Bartholomew (39) in a village on the outskirts of Ipswich. When police officers arrived at her house they found that her arms and legs had been bound, and that she had received a number of blows to the head with a hammer. Earlier in the day, officers had been called to Scott's home after reports he had cut his wrists. He was taken to hospital but, after Jane's body was found, he was arrested on suspicion of murder.
At his trial in December 2014, Scott denied murder, but admitted manslaughter on the grounds of diminished responsibility. However, a jury found him guilty of Jane's murder, and was sentenced to a minimum of 22 years in prison.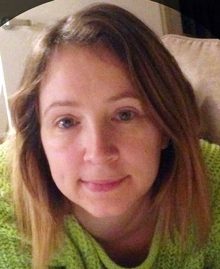 In June 2015, the DHR was published. It revealed that Scott and Jane (left) began their on-off relationship in 1993, that they had three children, and that Scott began taking antidepressants in 2000.
In January 2010, after the death of his father, Scott "felt mildly suicidal and was treated for problems with sleeping and low mood by his GP and given a sick note for 4 weeks." Later that year, as Scott's mood continued to be low, he was seen by a community psychiatric nurse and was advised to access counselling. He was prescribed Mirtazapine, "to which he responded well."
At a GP review in April 2012, Scott "reported feeling a little flat in mood although he was feeling physically good. He said he was continuing to do things with his children. The plan was to wean him off Mirtazapine with the aim of trying Venlafaxine as an alternative. Gary later phoned his GP and said he wished to remain on Mirtazapine."
By 2014, Scott and Jane's relationship was over. When Scott saw his GP in February 2014, "it was noted that his mood was good with Mirtazapine and it was planned that he should continue to take this medication."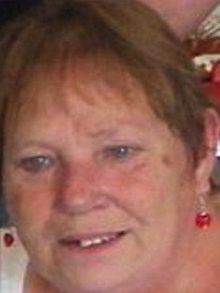 On August 17th 2014, Nigel Talman (60) phoned Berkshire Police to report that he had just strangled his 62-year-old disabled wife Sandra (right) at their retirement flat in Newbury. Nigel was charged with murder, but this was changed to manslaughter after psychologists agreed that he was "so depressed he was not able to think clearly at the time he killed his wife."
At his trial in February 2015, the court heard how Nigel "had felt he had no way out of his mental prison, stopping to take the medication and making frequent crisis calls to mental health teams." The judge sentenced him to six years in prison.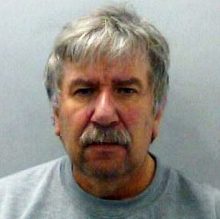 The DHR, completed in March 2016, revealed that, some months before the incident, Nigel (left) and Sandra had been on a holiday with family in Florida. Nigel had experienced difficulty with sleeping and had returned home alone.
After returning home, Nigel went to see his GP and, on June 16th 2014, he was prescribed Amitriptyline "to help with both sleep and anxiety." Four days later, after Amitriptyline had been deemed ineffective on its own, Lorazepam and Zopiclone were introduced. Then, after a further three days, Propranolol was added on June 23rd.
On June 27th, "when this latest medication failed to control [Nigel]'s anxiety symptoms, another medication was initiated. Mirtazapine…This was instead of Amitriptyline, Zopiclone or Lorazepam but together with Propranolol, which can be taken alongside."
"There were numerous changes in [Nigel]'s medication over period between June and August 2014. This was not usual practice but both GP1 and GP2 have stated that [Nigel]'s symptoms were not controlled. This is evidenced in his continuing anxiety during this period. This lack of symptom control was a key factor in the addition of other medications…Given his resistant symptoms the GP approach was to try medications, with appropriate caution, with [Nigel]. He was never prescribed anti-psychotics."
On August 15th, "the GP stated that [Nigel] had been suffering from severe anxiety for the past 10 weeks. GP had increased dose of Mirtazapine to 45mg, as well as Zolpidem 10mg and Propranolol 40mg up to three time daily". On the day before the incident, Nigel told a practitioner from the crisis team that "he has not been taking his medication for the last two weeks". On the final day, a crisis team member arrived at his home to exchange the "old tablets" for Diazepam.
When questioned after the incident about the medication he'd taken before killing his wife, Nigel replied: "Only Mirtazapine and Diazepam."
One of the findings of the DHR was: "The clinical advisor to the IMR suggests that the medication prescribed by primary care was not the recommended 'first line medication for anxiety'."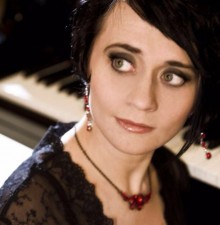 On August 30th 2014, John Martin (48) strangled and battered his wife 38-year-old Natalia Strelchenko to death at their home at Newton Heath, Manchester, on their second wedding anniversary. Natalia (right) was a world-renowned concert pianist.
At his trial in March 2016, John, who was also a musician, told the court that he could not remember killing Natalia, but: "I perfectly understand that I must be the man behind this." He said that he had taken a combination of alcohol and Diazepam, which he said he had mistaken for his antidepressant medication. John was found guilty of murder and sentenced to life imprisonment with a minimum tariff of 18 years.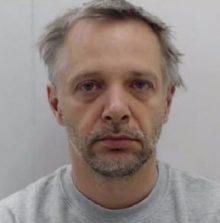 In November 2012, John (left) and Natalia appeared at A&E after a heated argument. "'[John] feels depressed and edgy, leading to his hitting his partner'. The nurse at accident and emergency has documented in relation to [John] hitting her '[Natalia] was understanding about this and claimed it was the first time he had ever hit her. [John] was asking for more medication, Escitalopram for depression was prescribed by GP out of hours service'."
Later that month, John saw his GP, whose notes read: "Advised to use Citalopram to help stabilise mood as this has helped in the past and kept him calm. Any further incidents need to be reported to relevant authorities. Happy with plan." No further references to John's medication appeared in the DHR.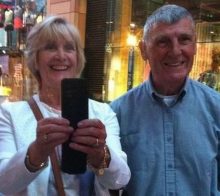 On September 19th 2014, Timothy Brown (47) called at the house of an ex-girlfriend and told her that he had killed his parents (right). Police went round to their home in Liverpool and found that Paul (73) and Dorothy Brown (66) had both been fatally stabbed.
At his trial in March 2015, the judge accepted Timothy's plea of manslaughter due to diminished responsibility, and imposed an indefinite hospital order.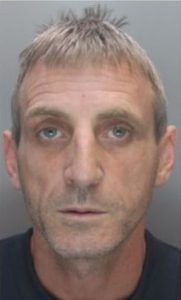 The DHR, published in July 2017, revealed that Timothy (left) had been diagnosed with schizophrenia in 1994, and had been hospitalised several times during the following years. The last of these was in January 2003, when he was discharged with prescriptions for the antidepressant Dosulepin, as well as Olanzapine, Zopiclone and Procyclidine. For the next eleven years, he was visited regularly by a nurse and, apart from an increase in the dosage of Olanzapine, his prescriptions remained unchanged.
At a meeting in February 2013, "medication was discussed and Dr D noted that [Timothy] would not consider any alternative antipsychotic medication to the Olanzapine 40mg that he was taking. The prescriptions for Procyclidine, Dosulepin and Zopiclone were unchanged, and there is no record of a discussion about why [Timothy] was taking an antidepressant, a high dose of medication for extrapyramidal side effects, and medication for insomnia."
In April 2014, Dr A attended Timothy's flat, where: "He told Dr A that he was smoking up to £5 a day of cannabis because it relaxes him and if he does not have any for a few days he starts to become aggressive or angry. [Timothy] requested support to stop using cannabis and requested Diazepam36, which was not prescribed."
A nurse "continued to see [Timothy] weekly, bringing a week's supply of medication each time." On one occasion, Timothy "referred to restless feelings in his legs". On May 15th 2014, "The medical review was carried out as arranged by Dr A…at this time [Timothy]  was unwilling to consider a change to his medication."
On September 18th, the day before the incident, Timothy phoned the clinic to say that "he was not sleeping as his Zopiclone tablets had been stolen." A doctor and a nurse attended his flat. "His medication box was checked, and it contained an excess of Procyclidine and Pirenzepine, suggesting he had not used these. The absence of Olanzapine was taken to mean he was compliant."
Among several criticisms of Timothy's medication regime, the DHR states: "We could find no reference to any assessment which concluded that [Timothy] had features of a depressive illness, so we question why he was prescribed Dosulepin."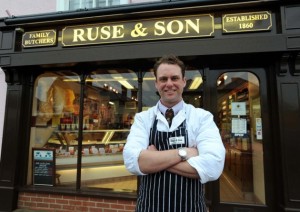 On November 13th 2014, police officers responded to a report of a man lying at the foot of a multi-storey car park in Bury St Edmunds. A vehicle was found on the top floor containing documents which identified the man as 37-year-old Oliver Ruse (right), the owner of a family butchery business. Police also found a blood-stained axe in the car. After making further enquiries, police went to the cottage that his estranged wife Debbie (39) was renting in the village of Long Melford. There they found her body.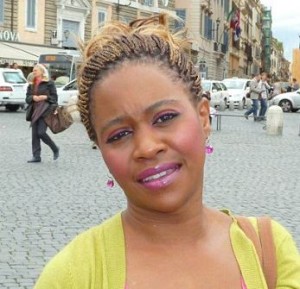 The following day, the Daily Mail reported that Oliver was left "heartbroken" after Debbie (left) left him and their four daughters and moved abroad. He was then upset further when she came back and, on her return, requested access to their daughters and demanded a share of the family business. It was also reported that Oliver "had been on antidepressants since his wife's return."
In the DHR, completed in January 2016, all types of medication were redacted before publication, and replaced by a series of x's. By August 2011, when Oliver saw his GP, he was already on psychotropic medication as the notes recorded: "Anxiety. Medication reviewed." After a visit in January 2012, the notes include: "Anxiety and stress. History: Has been on and off antidepressants."
After an appointment in September 2013, his GP wrote "not depressed, but is struggling to cope without sleep; no thoughts of self-harm; has used xxxx in past to good effect; cautioned re safe use i.e. short term, intermittent".
Later that month, the GP wrote that Oliver was "finding it incredibly difficult to cope." He mentioned the medication: "He was started on xxxx 10mg once daily on the 10th and given some xxxx to help with his sleep. He has not found the xxxx helpful and he is continuing to only have about 2 hours sleep a night. Today I have given him some xxxx 2mg tablets one to be taken twice a day as required with 28 tablets issued and some xxxx 1mg tablet to be taken at night to replace the xxxx." By the end of the month, Oliver had "telephoned his GP to say that he had stopped taking the medication but requested a stand-by supply." In October, the GP recorded that Oliver "has thrown xxxx away and used up xxxx: advised re xxxx hazards: advise restart xxxx 20 mg daily and comply: further xxxx short-term only".
In September 2014, the GP wrote: "trouble sleeping at night, thoughts going round head, requests xxxxxxx xxxxxx short supply to help. Aware addictive. no suicidal ideation. previously had xxxxxx not found it helps much – now run out."
The following month, The GP recorded: "feeling very stressed has been on xxxx felt worse and more anxious he says he has ADHD and this has made things worse feels he needs something to calm him down and feeling scared is having counselling at the moment feeling anxious and heart is racing has taken about 3 of xxxx given. Medication changed and cognitive behavioural therapy should be considered." Nine days later, the GP "discussed change of medication."
On November 5th, 8 days before the tragic incident, the GP wrote: "is taking the xxxxx xxxxxxx is having a couple of xxxxx xxxxxxx taking 3 at night is taking the xxxxxx says he is feeling suicidal is considering suicide sister very concerned that he is beginning to feel children are better off without things".
Oliver was then referred to a mental health team, and "was voluntarily admitted onto a mental health inpatient unit." Oliver was discharged the following morning, after "a plan made was to increase medication including xxxxxx xxxxxxx, xxxxxxxxxxx and xxxxxxx."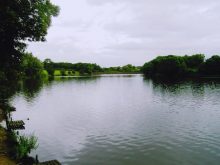 On December 2nd 2014, a relative found Edith Gravener (79) in bed at her home in St Helens, and police officers were called. They discovered that she had been strangled. Later that day, the body of 78-year-old Ronald Gravener, Edith's husband, was found in nearby Carr Mill Dam (left). He had drowned.
At their joint inquest in March 2016, the court heard that Ronald had "a history of depression and toxicology tests found a slightly higher than prescribed level of antidepressants in his system." He had written a note which offered "an explanation and an apology for his actions".
The DHR, completed in August 2015, has little to say about Ronald's medication. However, it reveals that in July 2008 "Ronald was prescribed anti-depressant drug Dothiepin (brand name Dosulepin) in relation to depression and tension headaches. Initially 50mg (at night) increased to 150mg (at night). Patient reported positive outcome. (It is noted that thereafter that Dothiepin 150mg was a regular repeat prescription up to (Ronald)'s death in December 2014.)".
"July 2012 – (Ronald) presented to GP practice 2 with 'low mood'. He described himself as carer for his wife. He was prescribed anti-depressant Sertraline. This appears to have been prescribed only for one month."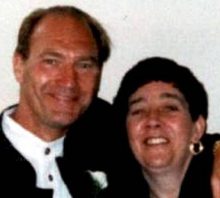 On December 11th 2014, police officers were called to a house in Newcastle where they found the bodies of Eric Ruddy (64) and his 54-year-old wife Carol (right). Eric had been battered and stabbed, while Carol had been strangled. Their son Martin (29), who had bruises and a stab wound, told the officers that intruders had broken into the house. However, officers did not believe his story, and arrested him for murder.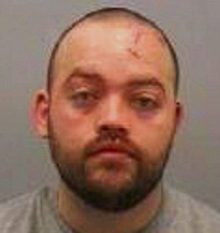 The trial of Martin Ruddy (left)  was held in June 2015. Although it was pointed out that he had "no history of violence" and that he had previously had a "relationship of care towards his parents", Martin was given two life sentences with a minimum tariff of 35 years.
The DHR, published in October 2017, revealed that Martin saw a GP on September 15th 2014,, where he said that his father had taken his life, and his mother had a brain tumour. The GP recommended that he get in touch with a local "Talking Therapies" organisation, and signed him off work for two weeks. Nine days later he returned to the GP and was given a further note for four weeks.
On October 31st, Martin made a third visit to the GP, saying that he was not coping well. He said that he had spoken with a counsellor, although it was discovered later that he had made no contact. "The GP prescribed an antidepressant and issued a fit note for a further four weeks." This was followed three weeks later by the issue of a note for eight weeks.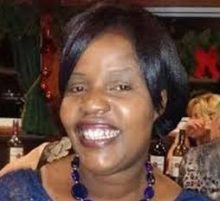 On January 30th 2015, 42-year-old nurse Emily Munemo (right) was found dead in her home in Hillingdon, West London. On that day, Emily's estranged husband Gibson Mazikana was due in court to be sentenced for assaulting a police officer who had attended the house following a domestic incident. He did not appear in court and was later arrested for the murder of Emily.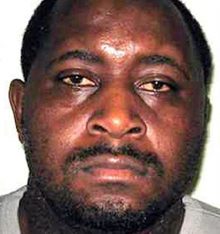 Gibson (left) stood trial in August 2015, where the court was told that he had used two knives in a frenzied attack on Emily. He was sentenced to life imprisonment with a minimum tariff of 27 years.
The DHR, completed in April 2016, revealed that, in the three years before the death of Emily, Gibson "attended his GP 24 times." He was prescribed antidepressants in May 2013 "to help with anxiety as well as to help with chronic lower back pain." The dosage was increased on in February 2014. "From November 2014 [Gibson] started to report more psychological issues: anxiety, post-traumatic stress disorder and depression were noted…The last attendance was on 26 January 2015 in which depression was noted."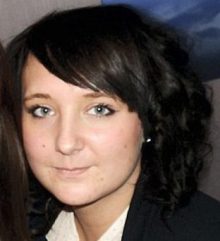 On February 2nd 2015, emergency services received a 999 call from an address in Wigan, telling them that 20-year-old Joanne Harrison (right) had accidentally stabbed herself when she tripped over a child's toy while holding a pair of scissors. An ambulance took Joanne to hospital, where she died shortly after arrival. Police then questioned her partner Christopher Foley (23), who claimed that he had accidentally stabbed Joanne during an argument. He was arrested and charged with her murder.
The jury at his week-long trial in July 2015 was told that a post-mortem examination revealed that Joanne had 36 separate injuries dating back months. Christopher was convicted of murder and was ordered to serve a minimum of 16 years in prison.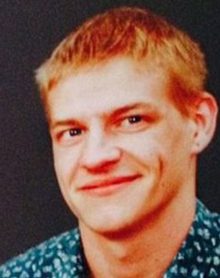 The DHR was completed in January 2016 and, unusually, included contributions from Christopher (left) who was interviewed in prison. He said that "he was diagnosed with depression at nineteen and was given medication." He also confirmed that he used cannabis and cocaine. The DHR also reveals that, in April 2013, Christopher had been remanded in custody after assaulting Joanne, who later withdrew her allegations. He had "involvement with mental health services through several episodes of self-harm", but "was never assessed as posing a risk to others."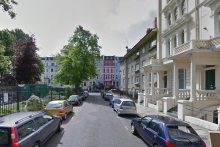 At some time between February 19th and 22nd in 2015, 36-year-old Shelley Christopher fatally stabbed her partner Richard Brown (42) and her 4-year-old daughter Sophia. She also caused serious injuries to her 18-month-old daughter Maria. On February 26th, Shelly took Maria to A&E, where Maria was treated for wounds to her chest which had become infected. Staff grew suspicious, and notified the Police. The following day, police officers found the bodies of her partner and daughter when they broke into their flat in Notting Hill, West London.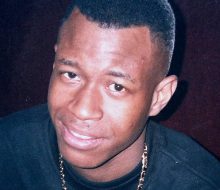 In October 2015, Shelley was found not guilty of murder on the grounds of insanity. The court had heard that, days before killing Richard (left) and Sophia, Shelley went to St Charles Mental Health Unit in North Kensington where she told staff that someone was "out to get" her. She then left the unit before her assessment was complete because she thought there were vampires there. The judge  imposed a hospital order and an unlimited restriction order "as she presents a risk of serious harm to the public when she is mentally ill".
The DHR, published in January 2017, revealed that, on February 12th, Shelley "presented to the GP with symptoms of dizziness, tiredness and feeling unwell over the previous 10 months. She felt anxious and depressed with clear symptoms of depression that were getting worse. She was finding it difficult coping with her 2 young children, both under 5. (Shelley) requested medication to help her cope and agreed to start an antidepressant. The GP…advised that she would refer (Shelley) to a Primary Care Liaison Service who could offer her additional support with her depression."
Then, on February 17th, Shelley "called police to say that she had left her children with her mother and instead of going to buy food she had attended St Charles Mental Health Unit and was waiting to be seen by doctors." At about 11:30pm, she was assessed by a doctor and nurse: "(Shelley) states she has had anxiety for 3 days. She reported feeling generally overwhelmed, she reported feeling suspicious of others but could not be more specific. (Shelley)  was afraid if she tells the nurse or the doctor what she is thinking they will think she is 'mad'. They asked (Shelley) what kind of help she is expecting from services; she did not know but kept asking the nurses' opinion."
At about 2am, Joan walked out of the hospital. No one saw her leave; there was a receptionist on duty but he had fallen asleep. She walked the streets for some time in a confused state. "Her path is captured on CCTV and at one point she surrounds herself with orange traffic cones as 'orange was the protective colour'. She also covered herself in dirt and hid so vampires could not smell her. She visited a number of churches for safety also. In the middle of the night she went home."
One of the findings of the DHR was that Shelley "did suffer with depression but, as we understand it now, this was a precursor to an acute psychotic episode during which the tragic events unfolded."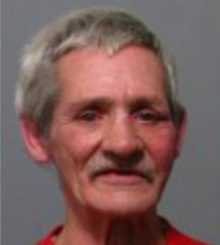 On February 21st 2015, police officers in Leicester were made aware of the sudden disappearance of 64-year-old Bill Tomlinson (right). Suspicion fell on Bill's niece Emma (24), who lived with Bill, and her boyfriend, Nathan Kearney (34). Two days later, Bill's body was found in a wheelie-bin on waste ground a few hundred metres from his flat. Emma and Nathan were both arrested.
When the trial began in September 2015, the court heard that there had been attempts to set fire to the wheelie-bin. Bill had been strangled and his throat had been cut. Nathan was found guilty of manslaughter and sentenced to life imprisonment with a minimum tariff of six years. Emma was found guilty of perverting the course of justice.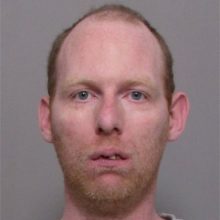 The DHR, published in 2017, provides very little information about medication prescribed to Nathan (left). It states: "Although [Nathan] received ongoing outpatient psychiatric care from the Community Mental Health Team between March 2005 and March 2012, he did not have a primary psychiatric diagnosis of a severe mental disorder. The working diagnosis at the time he was seen in the psychiatric outpatient department was Asperger's Syndrome."
At some point, Nathan must have been given antidepressants, as the DHR reveals: "[Nathan] registered with a new GP on 13th October 2014. [Nathan] asked for Sertraline which he was being prescribed for depression and anxiety. The prescription was issued and he was asked to book an appointment prior to his next request for medication. However a medication review was subsequently completed based on patient records rather than face to face contact."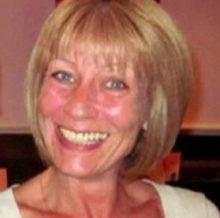 On March 26th 2015, police officer Adrian Goldsmith (50) attacked his 49-year-old wife Jill (right) with such ferocity at their home in Northampton that he inflicted more than 70 injuries on her with implements such as a mallet and a can of paint.
At his trial in January 2016, Adrian was found guilty of Jill's murder. He was sentenced to life imprisonment, with a minimum tariff of 15 years.
The DHR was completed in November 2016. Although the complete report is not available to view, the Executive Summary reveals that: "In November 2012, [Adrian] was subject to a disciplinary investigation in relation to breaches of professional standards. As a result of the investigation and his own admission of error, he was subject to a disciplinary hearing in September 2013 when the case against him was found to be proven. From September 2013, [Adrian] appears to have experienced increasing levels of stress which he discussed with his GP."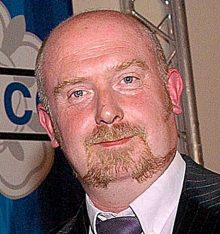 The GP signed Adrian (left) off work with stress. "He was prescribed antidepressants and was having counselling which he reported was improving his capacity to cope."
In March 2014, Adrian "told his GP that he thought he was suffering from Post-Traumatic Stress Disorder…He said that he was about to return to work but was struggling with this." In April, he "said that the counselling service was helping him but that he did not want any more sessions."
Adrian returned to work but, in June, "he said that he was going off sick. He later stated that he did not want to return to work until his counselling had been completed…His SPOC [Police Welfare Single Point of Contact] stayed in touch with [Adrian] and remained concerned about his well-being. He carried out home visits and kept in touch by email."
In January 2015, Adrian "told his SPOC that he was much better. This was mostly due to the fact that 'my wife turned a corner herself which was heavily linked to my anxiety issues and also feeling comfortable at home'."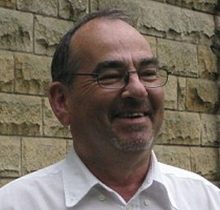 On April 4th 2015, 65-year-old Ernest Davenport (right) stabbed his ex-wife Susan during an argument at his home in Bury, Greater Manchester. Ernest and Susan had been married for over 40 years, and had three children. In 2011, Susan left Ernest and went to live with her new partner in Chorley. She had come to see Ernest to get her ex-husband to sign papers relating to the sale of the house.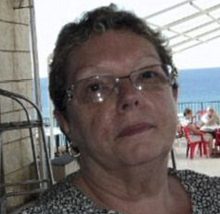 At his trial in November 2015, Ernest pleaded guilty to the manslaughter of Susan (left) and was jailed for six years. The court heard that Ernest stabbed Susan twice in the chest then rang 999 and told an operator: "I think I've killed my wife."
Before the police arrived, their son Michael called and found his father covered in blood, with a self-inflicted chest wound. Ernest was treated in hospital and upon his release was taken into police custody.
The DHR, published in June 2016, revealed that in March 2014 Ernest told his GP he was feeling anxious. He was given a sick note for two weeks, when he returned to the GP. Ernest "said his anxiety state had increased. He was prescribed a low dose antidepressant."
Two weeks later, in April, Ernest "was reviewed by his GP and he said his anxiety levels continued to increase which was causing him not to eat. The GP therefore reviewed his medication and changed the antidepressant."
The following week, Ernest "was reviewed by his GP as he was feeling worse and said he had high levels of anxiety. The GP continued to prescribe him the previous antidepressant medication and another medication was also prescribed on a 'use if necessary basis' as a short term measure. [Ernest] was given a further medical certificate as he remained stressed and anxious. This pattern of review continued."
Seven months later, in November, Ernest "said he was feeling better and calmer and was happy to return to work. The GP agreed and certified [Ernest] as fit to return to work."
On April 6th 2015, 34-year-old James Clarke () entered his uncle's house in Rochdale, via an upstairs window after climbing up scaffolding. Once inside, he killed his father Graham (52) by stabbing and battering him. The next day, he handed himself in to the police.
His trial in November 2015 heard that James blamed his father for the drug-related deaths of his mother and his sister. James was convicted of manslaughter and was sentenced to 10 years in prison.
The DHR, published in December 2016, revealed that "the only relevant contact [James] had with his GP during the period of the review" was an appointment in June 2014, when he "was low in mood and had difficulty sleeping…[James] broke down in tears during the interview…He had no current suicidal ideation and had full insight. The GP prescribed Mirtazapine 15mg."
"His GP never saw [James] in person again before the homicide."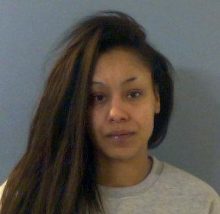 On April 15th 2015, Natasha Capell (right), who was 26 and the mother of an 18-month-old daughter, had what was described as a "drunken row" with Kyle Byfield (23) at her flat in Banbury, Oxfordshire. During the argument, Natasha stabbed Kyle, who died later in hospital.
Natasha's trial, held at Oxford Crown Court in October 2015, heard that Kyle had arrived at Natasha's home after attending a nearby party, along with a friend who knew Natasha. The argument broke out when she asked them to leave.
Natasha admitted manslaughter, but denied intending to kill Kyle. Nevertheless, she was found guilty of murder and given a life sentence with a minimum tariff of 18 years.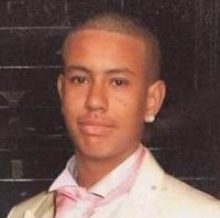 Because Kyle (left) was merely a friend of a friend, the incident did not fulfil the criteria for a DHR. However, Oxford Health NHS Foundation Trust decided to conduct an "independent investigation into the care and treatment of a mental health service user."
The report, published in January 2018, revealed that "[Natasha] first presented herself to her GP on 22 January 2013, reporting that over the previous twelve months she had been feeling low and paranoid. On February 3rd, she was assessed by a psychiatrist who concluded that [Natasha] required both psychological support and medication…and was prescribed an anti-psychotic (Risperidone)."
"On 15 April 2013 [Natasha] again presented herself to her GP reporting that she was still experiencing low moods, paranoid thoughts and that she pregnant. The GP advised [Natasha] to discontinue taking the Risperidone medication and to contact the CMHT [Community Mental Heath Service]."
On September 18th 2013 Natasha told the CMHT that "her obsessional behaviours had worsened and that she had stopped taking her medication as it had made her feel more paranoid…[Natasha] was prescribed Haloperidol and referred to EIS [Early intervention Service]."
At a care planning meeting on March 5th 2014, Natasha reported symptoms of OCD and was prescribed Quetiapine.
At the next EIS review on April 8th 2014, Natasha was diagnosed with "an unspecified non organic psychosis", and "Citalopram (10mg) was added to her medication regime".
The dosage of Citalopram was increased to 20mg in August 2014.
Late at night, either on the 28th or 29th of April 2015, 35-year-old ex-soldier Jonathon Cudworth (right) had an argument with Mika, his Polish wife and mother of their two children. During the row, he killed her by stabbing her four times at their home in Deal, Kent.
In January 2016, Jonathon went on trial for murder, where he told the court that he lost control when Mika told him that she was having an affair with a customer and intended to leave him.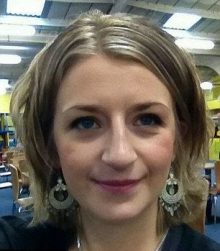 Martin hid Mika's body in a compost heap in the garden, then moved it to a field where it was found four weeks after her death. In the meantime, Martin had been sending texts in Polish to friends of Mika (left): they became suspicious of the poor grammar used.
The jury delivered a verdict of manslaughter, and Martin was sentenced to 15 years in prison.
The subsequent DHR revealed that, in 2007, Jonathan had been prescribed Citalopram for a few months when "he reported that he had low self-esteem and was suffering poor sleeping and eating problems".  Then, on March 26th 2015, a month before he killed his wife, Jonathan went to see his GP and was given a month's supply of Citalopram. The GP's notes recorded: "stress related problem, self-employed which stressful, having problems at home with wife. Away from home lots of the time and wife feels neglected. Wants to go back on Citalopram, declined counselling which was offered for now; have made plans to take wife somewhere so they can speak about their problems."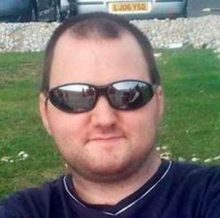 On May 19th 2015, 30-year-old Patrick Murphy (right) was involved in an argument at the home in Tonbridge, Kent, which he shared with his older brother Mark and their parents. Following this, Patrick stormed out of the house and sold his phone at Cash Converters. He spent the money at a local supermarket on four cans of lager and a set of kitchen knives. When he returned home, he fatally stabbed his father Joe (54), and also wounded his brother when he attempted to intervene.
At his trial in March 2016, Patrick was found guilty of manslaughter and sentenced to 18 years in prison. After the verdict, a police spokesman said: "We may never know exactly what was going through the head of Patrick Murphy, as he carried out this brutal and sustained assault inside the family home."
The DHR, completed in November 2016, reported infrequent visits made by Patrick to the local doctors' surgery. The first of these was on August 18th 2008, when "[Patrick]  visited his GP surgery complaining of low mood…He had self-harmed (scratches to arm) when his father 'had a go at him'. He felt that his anger needed to be treated. He declined counselling and requested antidepressants. He was prescribed Fluoxetine (better known by one of its trade names as Prozac), which he subsequently stopped taking because he suffered side effects."
On January 20th 2012, "he said he had thoughts about cutting himself, although he did not feel suicidal. He was prescribed Citalopram, an anti-depressant."
On May 9th 2013, "[Patrick] went to the GP surgery complaining of depression. He was awaiting a court case and was being evicted. He continued to take Citalopram."
"[Patrick]  next went to his GP surgery 19 months later, on 11 February 2015, suffering from depression. He was feeling low and said he was liable to become 'irritable and snappy'. Significant recent events had been the death of an uncle and of his dog. He reported 'occasional thoughts of self-harm but no plans'. He said he felt better when taking Citalopram and that he would be able to reduce his alcohol intake 'with the help of his family'.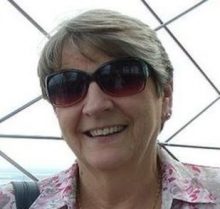 On June 5th 2015, police officers were called to a house in Solihull. They found 67-year-old retired teacher Anne Dunkley (left) lying badly injured on the driveway, along with her son Matthew, also injured. Along the road they found Anne's nephew, Gareth Emery (25), who was bare-chested and was in an agitated state,  chanting to himself. He was arrested, while Anne died on the way to hospital. She had been kicked and punched in a frenzied attack, and then battered with a spade. Matthew had been punched when he attempted to intervene.
At a short hearing in March 2016, Gareth participated by video link. The court was told that, after his arrest, Gareth was diagnosed with schizophrenia. He admitted manslaughter due to diminished responsibility, and was given a sentence of nine years.
The DHR, published in July 2017, reveals that Gareth was prescribed Ritalin after a diagnosis of ADHD in 2001, when he was 11. At some point, the medication must have been withdrawn as, after he had been suspended from school, "the GP restarted the Ritalin medication" and Gareth was referred to CAMHS and, when he was once more suspended from school a few weeks later, "he saw the GP again when he was prescribed Concerta XL medication."
Gareth was eventually expelled and transferred to a special school. "[Gareth] was seen by the psychiatrist in early January 2006 for a review when it was noted that he was doing well and on course to attain his GCSEs. The medication prescribed by the GP was reviewed and the dosage had been reduced."
In January 2010, when he was 19, Gareth "saw his GP and reported feeling low and was quite upset but was unwilling to be specific." He returned to his GP in March. "He was in low mood, had lost confidence because he was unable to gain an apprenticeship and worried that he would get into trouble because of his frustrations…He was prescribed Citalopram, an anti-depressant medication."
In June 2013, Gareth "saw his GP and reported that he had felt suicidal the day before when he thought about cutting himself…The GP made an urgent referral to the Solihull Community Mental Health Team for a review…Ten days later the offender, aged 22 years, was assessed by a nurse at a mental health clinic and was accepted for treatment…He was advised to take anti-depressants but refused medication and was referred for psychological treatment."
"[Gareth] was seen on six occasions (between July 2013 and May 2015) by the Solihull Community Mental Health team when no symptoms of psychotic illness were noted. He is described as continuing to suffer from mild depressive symptoms and continually made mention of his anger and irritability. Throughout this period he was advised to take anti-depressants which he took intermittently."
"Between August 2013 and June 2014, [Gareth] was seen by GPs at the GP practice. He was prescribed Mirtazapine, an anti-depressant medication, which he was reluctant to take as he was resentful of being given medication as a child and felt that he should receive therapy before taking medication."
In early June 2015, immediately before the incident, Gareth "saw his GP and discussed still feeling anxious, in low mood with poor concentration and interrupted sleep…It was noted by the GP that 'he seems to be asking for help'."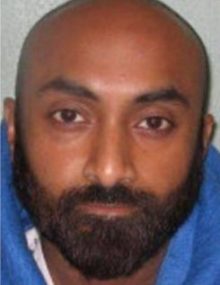 On August 23rd 2015, 32-year-old Suluk Ahmed (right), who had recently left his job as a hospital administrator, fatally stabbed his father Jamil Ali (79) at his home in Bethnal Green, London. He then attempted to stab his niece and nephew before being overpowered by family members.
At his trial in August 2016, jurors were told that Suluk believed he was "doing the right thing, saving them from a fate worse than death". He had been regarded as an "ordinary outgoing man" who got on well with his father. A year before the incident, however, a new manager was appointed at work who he felt bullied him. He took sick leave and was prescribed antidepressants by his doctor before returning to work in July last year. But by then, Suluk decided to leave his job as he felt he was being "persecuted" and he had become "paranoid and anxious". The trial concluded with his being found guilty of involuntary manslaughter and he was given a hospital detention order.
The DHR, completed in March 2018, revealed that: "As early as September 2005 when aged 21, [Suluk] reported to GP1 that he was feeling paranoid that people were watching him, he felt worthless, hopeless and guilty and was suffering from panic attacks. He was not suicidal. He was prescribed Citalopram and an appointment made to see a psychiatrist that he did not attend. GP visits and discussions about how to deal with anxiety continued until July 2007. Problems of this nature were not reported again until 2014."
In November 2014, [Suluk] reported sick and was told he would need a doctor's note. He was prescribed Fluoxetine, but at a follow-up appointment 10 days later, "he reported poor sleep and that the Fluoxetine had not yet helped. He was encouraged to continue and given another certificate for work related stress to early January." Later on in January, Suluk was encouraged "to engage with psychology and the Fluoxetine to continue."
Notes from an appointment in July state: "He had stopped taking Fluoxetine in May. He was encouraged to restart Fluoxetine and to self-refer to psychology. He was also "prescribed Diazepam to help him sleep."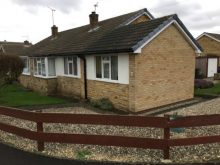 On November 7th 2015, 67-year-old Raymond Massey and his wife Christine (57) were found dead in their bungalow (left) in Brierley, South Yorkshire. Both had died from stab wounds.
An inquest in February 2016 was told that Raymond had stabbed Christine in their bedroom before turning the knife on himself. They had been happily married for 21 years but, in the last two months, Raymond had become anxious was losing sleep over an investment he had made. A week before the deaths, he had been prescribed antidepressants.
The DHR was published in November 2016, and the Executive Summary revealed that: "On 19th October 2015, Louise's husband went to see his GP with Louise. He said he was feeling anxious, that he had financial problems and that he was unable to sleep. He was prescribed an antihistamine with a sedation effect to help with his anxiety and sleeping problems. The last time Louise's husband and Louise went to the surgery was on 30th October 2015. A registered Mental Health Nurse saw him; Louise's husband told her he was becoming increasingly anxious which was affecting his mood, he was losing weight, he was not sleeping, his confidence and self-esteem were low and his concentration level was reduced. The nurse diagnosed anxiety with depression and prescribed him antidepressant medication and a follow-up appointment was made for 6th November 2015."
The Review concluded that: "Louise's murder could not have been predicted or prevented…The panel considered whether the recognised side effects of the medication taken by Louise's husband (Sertraline) could have had a causative effect. Given that he was not seen by a medical professional after he had started taking the medication, there was no information available to the panel to enable it to reach a conclusion."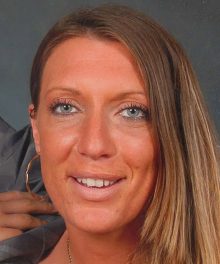 On November 19th 2015, police officers were called to a house in Canvey, Essex. There they found the body of 36-year-old Kelly Pearce (right), who had been the victim of a frenzied attack in which she was stabbed more than 40 times and struck with a hammer.
After examining CCTV, officers searched for Anthony Ayres (48), and found him in Southend the following day, still wearing the same blood-stained clothes.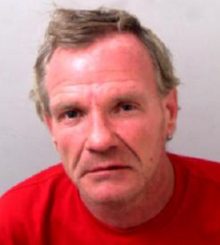 At the trial in July 2016, the judge revealed that Anthony (left) had been released on licence from prison, where he had been sent in 1994 after strangling his girlfriend. He which was found guilty of the murder of Kelly, and sent back to prison with a whole-life sentence.
In spite of the fact that Anthony and Kelly had only had a casual relationship, a DHR was carried out, and published in August 2017. It stated that on October 22nd 2015 Anthony went to see a GP and reported that "he was suffering from panic attacks and anxiety and he requested a sick note. He said he had seen a counsellor the previous year, but he did not want to see the counsellor again. He maintained that he was not suicidal. A patient health questionnaire used to assess levels of depression was completed and he was prescribed Citalopram and asked to return for review in one month".
Anthony returned to the GP on November 4th 2015, "requesting sick leave for 3 months for panic attacks and anxiety. Medication was prescribed and a sick note issued".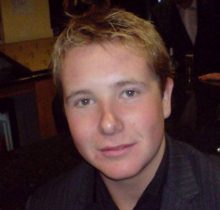 On December 24th 2015, 26-year-old law student Carl Langdell (right) strangled Katie Locke in a Hertfordshire hotel room. He then took photographs of her, wrapped her in bedding, and dumped her in undergrowth next to a skip. Two weeks earlier, they had met on an Internet dating site.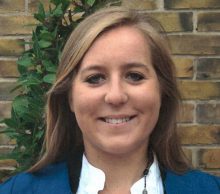 At Carl's trial in June 2016, the court heard that Katie (left), a 23-year-old teacher, had told friends of her plans and, when she was not responding to phone calls, a friend messaged Carl on Facebook. Carl's address was given to Katie's father, who drove round to his house. Carl's mother came out of the house and said she had just spoken to her son who told her he had killed a girl. Mr Locke immediately called the police.
Before the police arrived, Carl said to his mother: "I am a monster. I put her in the ground, I wrapped her up in a quilt. I put her in a trolley." After Carl was arrested, he let officers know where Katie's body was. Carl was sentenced to life imprisonment for murder with a minimum tariff of 26 years.
His DHR, published in October 2018, reveals that in April 2015 Carl was remanded in custody for threatening to kill a woman. Soon after his release, Carl presented at hospital in Harlow, having self-harmed. He was "referred to the Acute Day Treatment Unit (ADTU). In May 2015, [Carl] attended the ADTU on seven occasions."
During this time, "[Carl] requested medication for depression. [Carl] was diagnosed with Emotionally Unstable Personality Disorder (EUPD) and the evidence is that no medication is clinically effective for the treatment of such a disorder. However, it is appropriate to treat additional mental health problems with medication concurrently, and [Carl] was prescribed Promethazine. [Carl] reported that he stopped taking this medication as it made him feel drowsy and more withdrawn."
In June, Carl was admitted to the an inpatient psychiatric unit in Hertfordshire after another episode of self-harm." A treatment plan of medication plus escorted leave within the hospital grounds was put into place."
On June 3rd, Carl's care was "transferred to the local Cheshunt Mental Health Services Team (CHMS)." The Care Coordinator agreed to pursue the option of psychological therapy…The CMHS Doctor also agreed to prescribe anti-depressant medication based upon [Carl]'s presentation, which included presenting as tearful and expressing his desperation to obtain help."
"On 30 June 2015, [Carl] underwent a further assessment by a team of clinicians…A diagnosis of EUPD was confirmed. It was also reported that [Carl] continued to demonstrate challenging behaviours and remained very friendly with a female patient. [Carl]'s care plan included a change in his medication regime and meetings with the ward psychologist."
"On 6 July 2015 [Carl] was discharged into the care of the SE CATT (South East Crisis, Assessment and Treatment Team with a care plan that seemed only to include ongoing medication."
On September 18th, a meeting was held to plan Carl's discharge from psychiatric services. "The risk to him was assessed as low, but it was identified that there was an ongoing risk of impulsive behaviour." A decision was made to "continue with current medication."
"In mid-December [Carl] saw his GP for repeat medication, his final contact with a member of NHS staff prior to the homicide. At that point his mental state did not give cause for concern and the GP did not judge [Carl] to present a threat."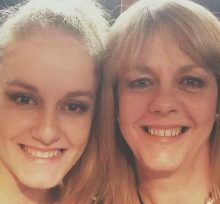 On July 19th 2016, Lance Hart (57) shot dead his wife Claire (50) and 19-year-old daughter Charlotte (right) outside a leisure centre in Spalding, Lincolnshire, before turning the shotgun on himself.
Their inquest in December 2016 heard that, a few days before the shootings, Claire had left Lance and ended their marriage. She had told a colleague at work that her husband was a controlling and selfish man, saying she had "become worn out by his behaviour".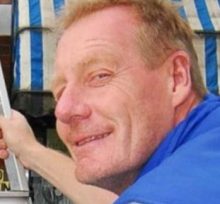 The DHR, published in November 2018, detailed how Claire, Charlotte and her two brothers had been suffering from coercive control abuse by Lance (left) for many years. His medical record showed "recurrent symptoms of anxiety and depression dating from as far back as 1986. On several of those occasions, he was prescribed antidepressant medication."
"In June 2012, he attended with depressive symptoms. He was prescribed antidepressant medication…Between June 2012 and August 2015, he attended for treatment for low mood…and in August 2015 anxiety and insomnia for which he was prescribed anti-anxiety medication."
"On the 24th May 2016, [Lance] saw his GP and described being extremely anxious and 'having problems with his wife and children'. The diagnosis was of depression, but he did not appear to be suicidal. The issues concerning his family were not explored further during the consultation. His last note records a repeat prescription for antidepressant medication dated 12th July."
Many DHRs contain information that is not available to, or is ignored by, judges or coroners when they deliver their judgements. From these documents we can often gain an insight into the state of mind which can induce such impulsive, violent actions that end in tragedy.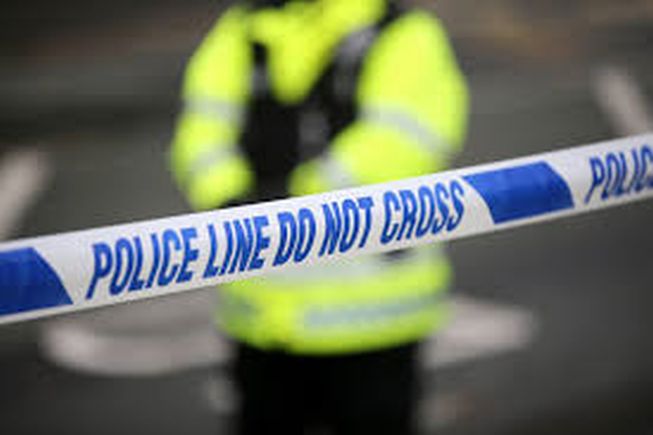 Related Articles:
Family Annihilation and Antidepressants
Homicide/Suicide: in Search of a Motive
Metabolism, Antidepressants & Violence
Sanjay, Sonita and Unanswered Questions