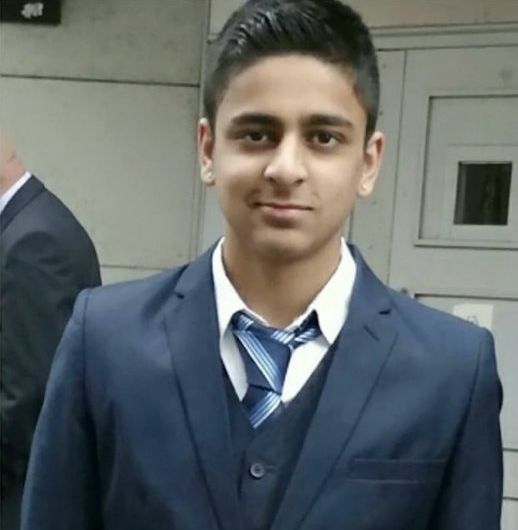 Bullied, then medicated
"He was on antidepressants, but the dose got higher, and each time it did, he seemed to get worse in himself"
Below this article are a number of links to more reports about children who have taken their lives after having been prescribed antidepressants. Their tragic stories are told individually or, as in the two Lost Children articles, as part of a compilation.
In each case, the article has been constructed using evidence in the public domain, either from journalists who were at the inquest, or from the Serious Case Reviews which follow the death of a child in the care of the state.
Today, however, I came across a report in the Daily Mail which does not follow this pattern.
Brandon Singh Rayat (top), aged 15, was found hanged at his home in Humberstone, Leicester in August this year.
A full inquest into Brandon's death is not due to take place until January next year but, at the start of Anti-Bullying Week, his mother Mina has decided to speak out to make sure no other young person, or parent, goes through what her family has experienced.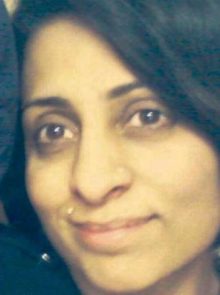 Mina (left) said that Brandon became suicidal after his own friends turned on him and started calling him a 'paedo', setting up a fake Facebook page and bombarding him with sick taunts. But, despite his life spiralling out of control, education and health workers did not take her son seriously enough.
Mina said: "He was bullied at school and let down by those who should have had his welfare and best interests at heart. He should have been hospitalised. When someone repeatedly tells you they want to kill themselves, isn't that supposed to happen?"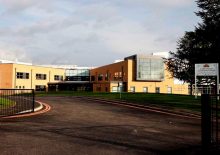 She continued: "Brandon was a perfectly normal, happy teenager going about his life. But in April last year, all of that changed and he became completely withdrawn and then he refused to go to school at Judgemeadow Community College (right). He told me that there was some name calling, terrible names that I don't want to repeat and that some people were no longer speaking to him.
"I spoke to the school about him being bullied and there was an eventual meeting set up with an attendance officer. She said he wasn't well, and his health needed to be addressed first. At that point, Child and Adolescent Mental Health Services (CAMHS) got involved."
Over the following months, Brandon made several threats and attempts to take his own life. His behaviour at home worsened too, and he became more anxious. Mina contacted her son's GP after Brandon told her he wanted to die, and she and her husband were struggling to cope.
Brandon was seen by psychiatric services at Leicester Royal Infirmary, with symptoms of an 'acute stress reaction in the context of bullying'.
"At times he would be really aggressive, and then he would completely change back again," said Mina. "I begged doctors to hospitalise him because it was all too much. I told them he wanted to kill himself. But although Brandon received help, he was never detained."
Brandon returned to school, but he got into a fight, starting the downward spiral again. Mina added: "His anxiety got worse so that it became a complete phobia. He wouldn't leave the house in case he bumped into anyone from school. It was excruciating seeing him go through that. He was lonely and isolated and extremely frustrated."
At this point in the article, Mina mentioned Brandon's medication, although it is not clear when it was he started to take medication, or who prescribed it.
"He was on antidepressants, but the dose got higher, and each time it did, he seemed to get worse in himself. He told the psychiatrist he had flashbacks of hanging himself."
Mina continued: "Two months before Brandon killed himself, he started to give away all of his possessions and money. He was planning to kill himself. My heart breaks when I think of everything that happened.
Mina said she believes that the education and health authorities should have done more to help her son: "I don't think the bullying or his mental health issues were taken seriously enough by those around him," she said. "I feel like everyone let my beautiful boy down and I'm heartbroken. I want other people to know that bullying needs to be taken seriously, as does young people's mental health. I don't feel like that happened with Brandon. He was a kind person. He liked helping other people and was intelligent and achieved high marks. Brandon also had excellent attendance prior to any bullying. He deserved better treatment. I wouldn't want any other parent to go through what I've been through."
Mina has shown tremendous courage in allowing her private grief to be aired in public. As well as the Daily Mail, similar versions can be found in The Sun , the Daily Star, the Mirror and the Leicester Mercury.
I hope that, by the time the inquest has finished, Mina gets her questions answered.
Judgemeadow Community College needs to explain how such a virulent course of organised bullying could go apparently unabated. In particular, when the evidence of a Facebook page was there for all to see, why did nothing appeared to be done to check the conduct of the named offenders.
Leicestershire Partnership NHS Trust needs to explain how on Earth a number of their professionals could be complicit in a course of action which totally contravened NICE guidelines, which would have put any child at risk, and which ultimately took Brandon's life. In particular, when it was obvious that Brandon was suffering an adverse reaction to his mis-prescribed medication, why was it considered appropriate for that prescription to be increased.
Both the school and the health authority had a duty of care towards Brandon. I fully expect it to be shown that both agencies failed abysmally in that duty.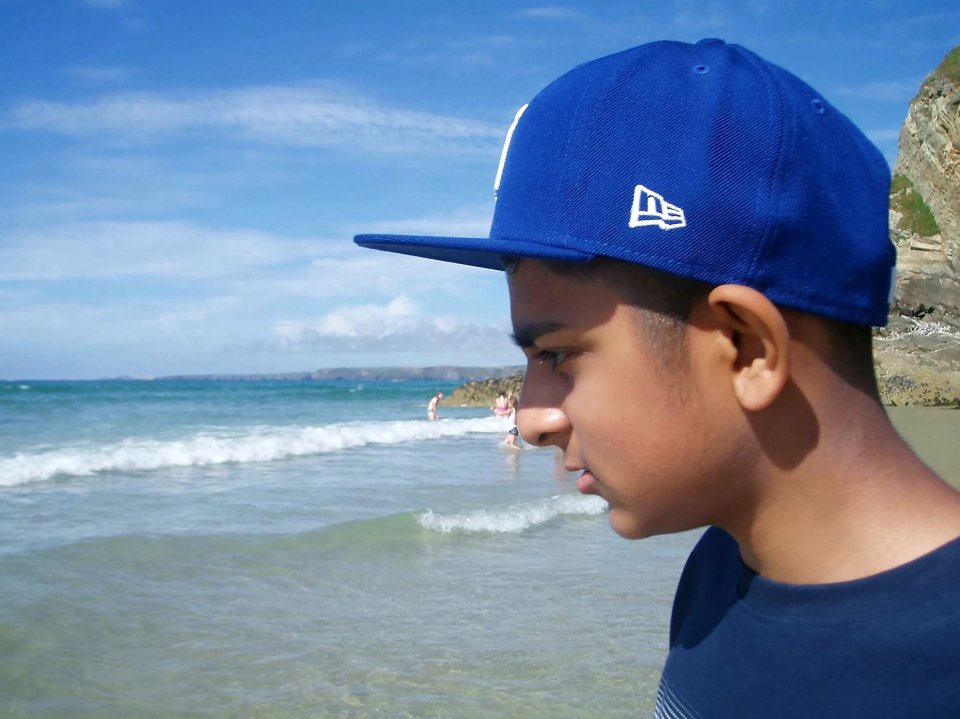 Update: Sept 1st 2017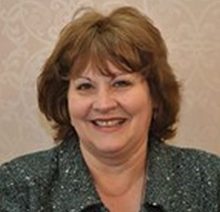 Yesterday, Brandon's inquest was concluded, with coroner Dianne Hocking (right) stating that opportunities had been missed by children's mental health services to assess him face to face.
11 days before his death, Brandon admitted during a telephone conversation to psychiatrist Dr Alexandra Witcomb from Leicestershire CAMHS that he had started to make an attempt to kill himself using a belt, before abandoning the action. In addition, Brandon's mother Mina told Dr Witcomb that Brandon had given away all his possessions and she had serious concerns about what this meant.
Mrs Hocking said that these were "serious" incidents and an opportunity was missed following this to reassess Brandon in person.
The three-day inquest had earlier heard that Mina and her husband Raj had repeatedly asked for their son to be detained in hospital because of his deteriorating anxiety and depression and a previous suicide attempt in January 2016, after he had been prescribed Fluoxetine.
Delivering a verdict of suicide, Mrs Hocking chose not to reveal that, in all probability, Brandon hanged himself as a consequence of akathisia induced by an adverse reaction to medication which had been prescribed inappropriately and in contravention of NICE Guideline CG28.
After the inquest, Mina said: "My son was severely and mentally bullied at Judgemeadow. He was let down by the school and CAMHS."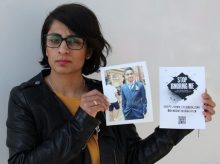 She said that the family had been: "Crying out to get their son the help he deserved, but their pleas were ignored".
Mina (left) has launched an anti-bullying campaign in memory of Brandon, and is striving to make bullying a criminal offence.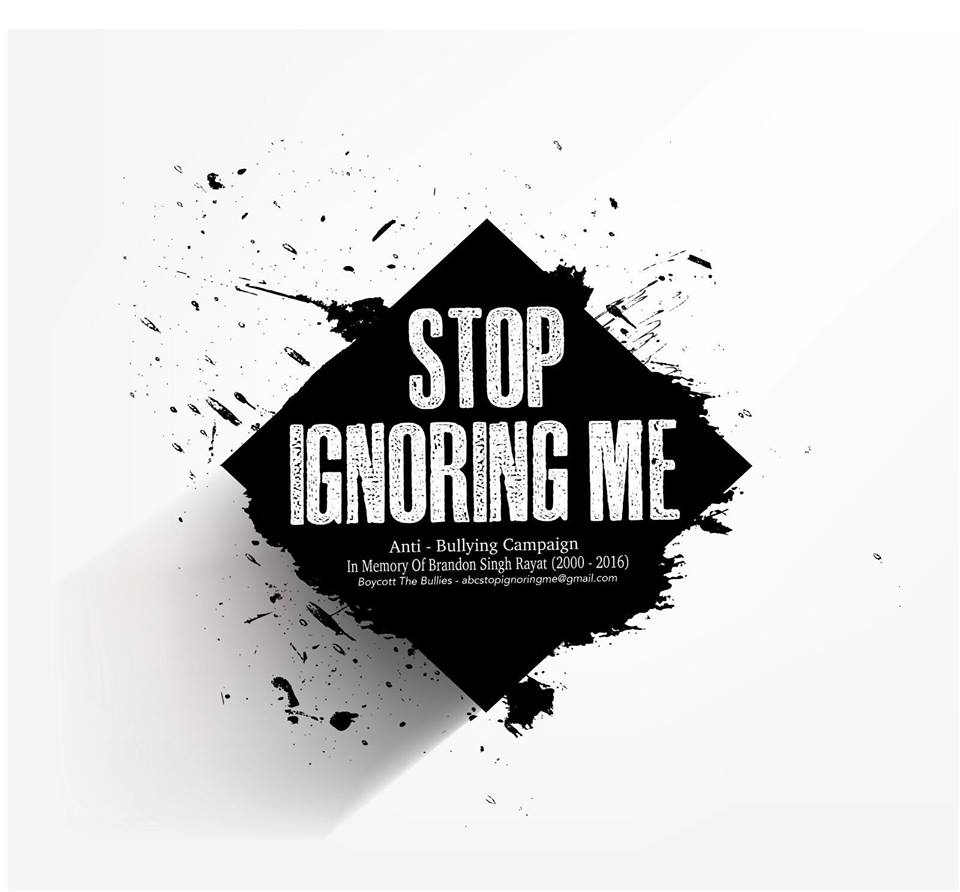 Related Articles:
The Lost Children (2014, 2015, 2016, 2017 & 2018)
Why we shouldn't give Prozac to children
Were these children given Prozac?
Dana's Human Rights – and ours
Jake, Aged 14 (Part One, Part Two & Part Three)