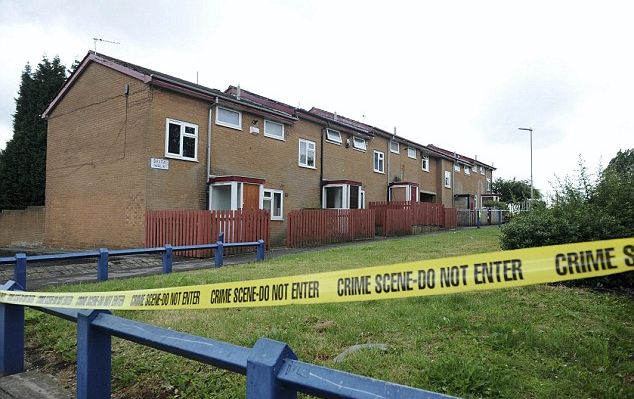 In the past two months, there have been three apparently motiveless homicides reported widely in British newspapers, each of them followed by the attempted or completed suicide of the perpetrator. In each case, the perpetrator was taking antidepressants at the time of the incident.
"DJ slaughtered by cocaine-crazed pal" began the extended headline in the Manchester Evening News last month, above the report of an inquest.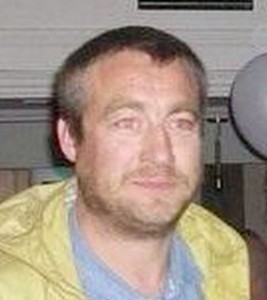 According to the report, 34-year-old Darren Gasper, while at the home (top) of one of his best friends, local DJ Robert Jackson (left), bludgeoned him unconscious with a hammer before stabbing him 13 times with a kitchen knife. Immediately, Darren called his ex-girlfriend and told her: "Tell my son I love him. I'm going to kill myself. I've just killed Jacko."
Darren then hijacked a car, ordering the driver out at knife-point before driving the car into the side of a nearby pub. Police found a knife embedded in Darren's chest. He had also stabbed himself four times in the forearm.
The Manchester Evening News reported that toxicology tests revealed the presence of cocaine and antidepressant medication in Darren's blood.
However, the following morning's Daily Mail headline referred to Darren as a "cannabis-crazed killer." The report stated that: "Traces of cocaine were found in system but not from recent use." There was no mention of the presence of antidepressants in the Daily Mail.
A statement from his ex-girlfriend said that Darren smoked cannabis almost every day and that he had started using cocaine about 18 months before his death. The court heard from her statement how he changed in the week before his death, describing how he had started to manhandle and threaten her.
Darren's mother told the inquest that she had warned police the previous week that her son might harm himself or someone else. She said that he had been "agitated" but wouldn't reveal the reason.
What was not reported was for how long Darren had been taking antidepressants.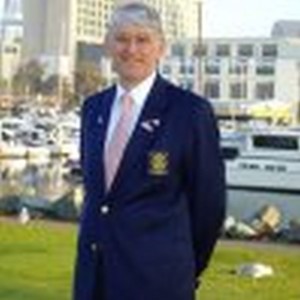 After hearing a senior detective say that the investigation had not uncovered a motive, the coroner Graham Jackson (right) said: "Why all this happened, God only knows. Police officers have indicated to me that even up until today they know of no motive why Mr Gasper assaulted Mr Jackson in the way he did."
In the complete absence of a motive, then, it fell to journalists to provide one. One decided that Darren was "crazed" by cannabis, although he "had smoked cannabis almost every day since he was 13," while the other went for cocaine, although he had not used it recently.
Despite the fact that, at the time of his death, the Police wanted to speak to Darren about an incident of "paranoia induced violence", it appears that there was no investigation at the inquest into what may have caused Darren's demeanour to change so drastically in the days leading up to the tragedy.
If somebody at the inquest had looked closely at the prescription of antidepressants, then, maybe, the journalists could have described Darren as "antidepressant-crazed". But that would be somewhat lacking in alliteration.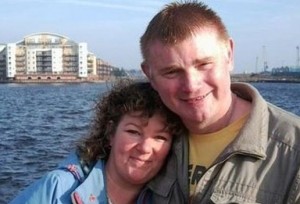 Last October, the bodies of married couple Derisa and Jonathan Trenchard (left) were found at their home in Carbis Bay, Cornwall.
Earlier this month, an inquest established that 50-year-old Derisa had been bludgeoned to death by a hammer wielded by Jonathan (48), who then stabbed himself with a kitchen knife.
Jonathan had no previous history of violent behaviour. The couple were said to have a happy marriage, and to be devoted to their three sons. They had booked a holiday, where they planned to renew their marriage vows to mark their 25th wedding anniversary.
At some point last year, however, Jonathan began to form the completely unfounded belief that Derisa was being unfaithful to him. His worries took him to his doctor, and he was prescribed antidepressants. He then became increasingly paranoid, and received counselling. A few days before the incident, Jonathan went back to the doctor, asking for Viagra for erection problems.
At the inquest, police evidence was provided by Detective Constable Bray, who stated: "There does not seem to be any particular motive for this murder other than the fact that Jonathan Trenchard could have been suffering from some form of mental health illness which may have been formally diagnosed." The constable continued: "This view is shared by his three sons."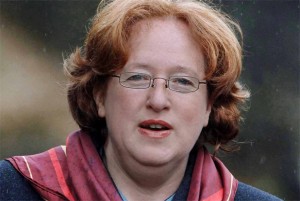 There does not appear to have been anybody at the inquest to provide the information that paranoia, impotence and aggression are all recognised side-effects of antidepressant medication, and Cornwall coroner Dr Emma Carlyon (right) concluded the inquest by pronouncing separate verdicts recording that Derisa was unlawfully killed and that Jonathan killed himself.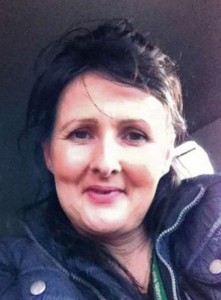 Last month, a jury in Newport, South Wales, found 50-year-old Christopher Parry guilty of murder. In August last year, he shot his estranged wife Caroline (left) with a shotgun on a street (bottom) near her home, then survived an attempt to kill himself.
Christopher admitted causing the death of his wife, but denied murder. His defence was that, because of severe depression, he was not in control of his actions at the time. He had been prescribed antidepressants shortly after his wife left him, 3 months before the shooting.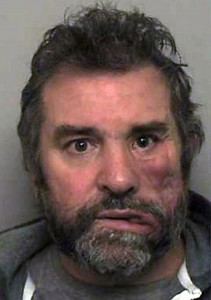 Christopher (right), who now has a beard to cover the permanent facial disfigurement that resulted from his suicide attempt, told psychiatrist Dr Emma Clarke that he was unable to remember much, apart from his intention of going to his wife's address and killing himself in front of her. He said to Dr Clarke: "Surely if you kill yourself, that is the biggest thing you can do to show you love someone".
Dr Clarke confirmed that Christopher, who is being held in a secure psychiatric hospital, requires constant supervision by a nurse, due to ongoing thoughts of self-harm and suicide. She said: "His intention was to end his life and he very nearly did. I am of the opinion that he was suffering and is continuously suffering from a severe depressive illness."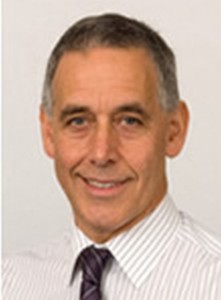 A different opinion was expressed by a second psychiatrist, Dr Philip Joseph (left), who told the court that if Christopher had decided to kill his wife, his depressive illness would not have been a contributory factor. "Killing her would have come from anger, vengeance, and a desire to cause her serious harm. Depression is not associated with violence," he said.
It is not uncommon for "experts" to offer misleading evidence, as in the trial of Paul Stones, who was convicted for the motiveless murder of his mother after a Pharma-funded university professor was able to utter a series of dubious statements about the antidepressant Sertraline that went unchallenged by defence counsel.
Dr Joseph's assertion that "depression is not associated with violence" may well be true, although coroners frequently attribute suicide, the ultimate act of self-violence, to depression. Of course, what Dr Joseph must have known but omitted to tell the court was that, as we can see from the other recent cases, violence is often associated with the very drugs that were prescribed for Christopher's depression.
The jury took 4 days to accept the motive that Christopher acted "from anger, vengeance, and a desire to cause serious harm", finding him guilty of murder by a majority verdict.
These are just three of the many trials and/or inquests where the possible rôle played by psychiatric medication has been either downplayed or ignored completely. In order to obtain the truth, we need to see more honesty from "expert" witnesses and from coroners. Perhaps, then, the number of victims of antidepressants can be reduced.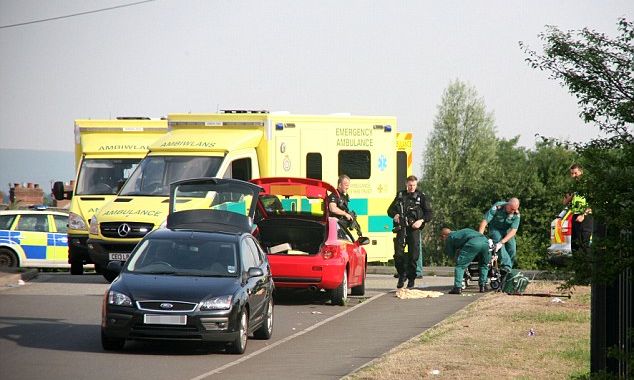 Related Articles:
A Bus, a Plane, a Truck and a Gun
Family Annihilation and Antidepressants
No Justice in Bray … or Carlow
"We need this now, before more people die"