16-year-old Daisy French (top) lost her life at around 8pm on April 19th this year, when she was struck by a train at the station which serves Meadowhall Shopping Centre in Sheffield.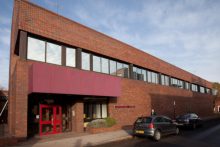 Last week's two-day inquest at the Medico-Legal Centre (right) heard that, when she was 13, Daisy was diagnosed with Asperger's and depression. After a period of treatment, she was referred to CAMHS after she told a doctor that she was hearing voices and self-harming.
The organisation responsibility for Daisy's mental health care was Sheffield Children's NHS Foundation Trust, where she was treated by Dr Steven Hughes. However, after she had been given a diagnosis of "non-organic psychosis" in June 2016, she was transferred to the early intervention team at Sheffield Health and Social Care NHS Foundation Trust (SHSC).
The inquest heard that patients would normally be transferred to the SHSC when they were aged 18 but, due to Daisy being diagnosed with a form of psychosis, this step was taken when she was 16-years-old instead. At the time, Daisy had written in her journal that she was "worried about what was going to happen" to her as she was moved into adult social care.
When coroner Louise Slater asked whether child psychiatrists and adult psychiatrists would have come to the same conclusions about the best way of treating Daisy, Dr Hughes replied: "In some situations, a child psychiatrist would feel more confident, but in a situation like this I doubt whether an adult psychiatrist would differ from a child psychiatrist's prognosis on how to treat someone who has self-harmed as it's a fairly common issue for both types of psychiatry."
This is a surprising response which ignores the fact that the NICE Guidelines for treating children and adults with medication for depression are very different.
Daisy's mother Samantha told the inquest that her daughter was a "bright girl" and, in spite of her problems, had gone on to do very well at her GCSEs. However, it was after she began studying health and social care that her own problems were highlighted and her health deteriorated.
In November 2016, Daisy was found in a distressed state at Meadowhall Station. A police officer told the court that: "Daisy was crying and said she wanted to die – she said we should just 'let her go' She said no-one could help." Daisy also told the officer how she had tried to take her own life on 10 occasions in that year alone. After she had been seen by doctors at Northern General Hospital, Daisy was discharged.
The same police officer spoke with Daisy after she was reported at Sheffield Station in March, where she had to be physically restrained to prevent her taking her life. This time, Daisy told the officer that she had tried to kill herself on 20 separate occasions. Again, Daisy was taken to hospital but discharged without being admitted.
At the end of the inquest, the coroner delivered a verdict of narrative conclusion. Ms Slater said that, while she was satisfied Daisy deliberately placed herself on the train tracks, "it is unclear whether she intended to take her own life at this time."
After the inquest, Daisy's family said: "Daisy was 16 when she died. We are utterly devastated by the senseless loss; this simply should not have happened. Daisy was a beautiful, kind, caring and loving young woman who loved singing, music, make-up and drama. She had a great sense of humour and an unforgettable laugh."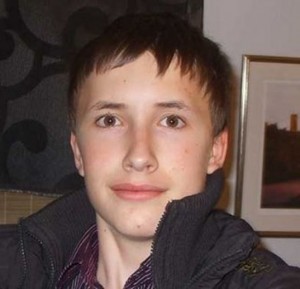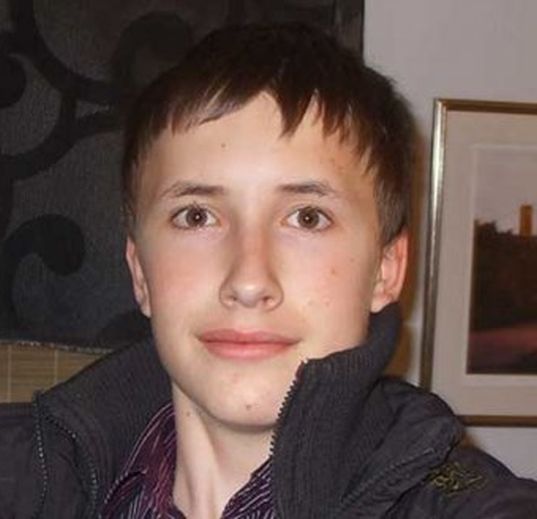 In June 2013, 15-year-old George Werb (left) was on leave from the Priory at Southampton when he, too, was struck by a train. George's parents told the inquest that their son had reacted badly when given Fluoxetine. Some time later, when he was re-prescribed the drug, he became psychotic and was given the anti-psychotic Olanzapine shortly before he took his life. Because George's parents were aware of the adverse effect that the drugs had on George, scrutiny of his medication formed a prominent part of not only the inquest, but the successful civil action that his parents went on to pursue.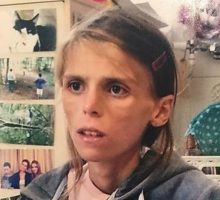 In December 2015, 15-year-old Pippa McManus (right) stepped in front of a train at Gatley Station in Manchester. At the time, she was on extended leave from the Priory at Altrincham. Although it seemed obvious that Pippa had been heavily medicated, this was not reported by the press and might not even have been mentioned at her inquest. The only information came from Pippa herself, who wrote on a social media account two weeks before her death: "Literally can't move I'm so drugged up on bloody olanzopine" (sic).
So, why are prescribers so reluctant to tell an inquest what it was that they prescribed to their patient? If they truly believed that their patient died in spite of their intervention rather than because of it, then they would surely be proud to tell those present of the effort they had put in to ensure that their patient got the perfect blend of antidepressants, anti-psychotics and Heaven knows what else.
But these practitioners must be well aware of the Guidelines published by NICE where, because of the heightened risk of suicidal ideation for children, antidepressants are regarded as a "last resort" option. They also know that, because they are guidelines rather than regulations, they can be flouted with virtual impunity.
Although no specific details of Daisy's medication are in the public domain, I would be astounded if the doctors who treated her did not use a variety of medications over time. Daisy's mother Samantha deserves to know that in all probability her daughter died, not because of some personality flaw or lack of resilience, but because she was inappropriately and recklessly medicated.
Related Articles:
The Lost Children (2014, 2015, 2016, 2017 & 2018)
Why we shouldn't give Prozac to children
Were these children given Prozac?
Dana's Human Rights – and ours
Jake, Aged 14 (Part One, Part Two & Part Three)