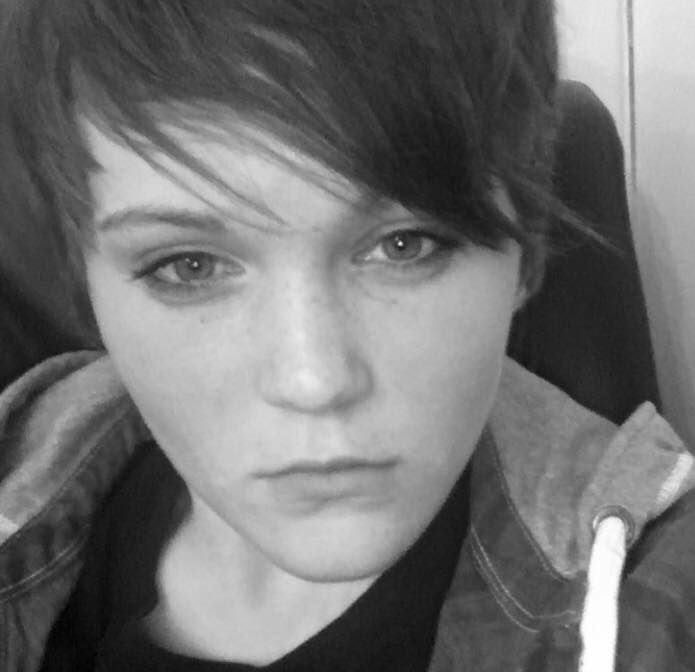 On May 13th last year, 16-year-old student Amelia Willis (top) was found hanged in the garden of her home in North Curry, Somerset.
Earlier this week, almost a year after Amelia's death, those present at her inquest heard her described as "brilliant":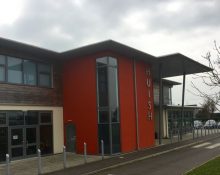 Amelia was a pupil at the Huish Episcopi Academy (right) in Langport, having previously turned down the offer of a scholarship at King's College, Taunton, a prestigious independent school.
However, Amelia's family said that she felt stressed and had low self-esteem, anxiety, insomnia and social phobia.
Her mother Alison said that her daughter "worked hard, but thought everything she did wasn't good enough." She banned Amelia studying after 10pm in an attempt to reduce her stress.
Amelia's best friend said: "She was a worrier, stressed about her upcoming examinations. She'd have very bad days and had trouble sleeping. She was a very caring person."
The court was told that "Amelia was on antidepressants and had weekly counselling sessions".
Alison was critical of the care her daughter received from the CAMHS mental health team. She helped to contribute towards a report after Amelia's death, which mentioned perceived failures, including Amelia's being seen by multiple counsellors, wasted appointments, issues not properly addressed, insufficient support for her family and poor communication between health bodies.
Alison told the inquest: "I think we were failed by the mental health team. If your children are suffering from depression they don't give you anything. Amelia felt it was her fault and her problem. That should never have been allowed. She was broken."
Journals and notes written by Amelia showed that she had been planning her death for some time. The senior coroner for Somerset, Tony Williams, said that this indicated that Amelia, who had recently registered as an organ donor, had been planning to take her own life. Mr Williams recorded a conclusion that Amelia died as a result of an act of suicide.
~~~~~
During the past few years, I have commented on the inquests of several school pupils who have taken their lives after being prescribed antidepressants. A disproportionate number of these pupils have shown considerable ability in one or more areas of the curriculum, and have been described in words such as "gifted", "talented", "remarkable", "outstanding" or "exceptional".
These include: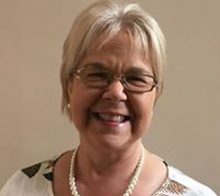 In an article entitled Gifted and Misdiagnosed, educational consultant Elaine Hook (left) wrote:
"It is very common for highly able children to have characteristics, traits and quirks that mimic or overlap with other needs or disorders. This can easily lead to the misdiagnosis of conditions such as ADHD, ODD, OCD, autistic spectrum disorders and even bipolar disorder…
Highly able children often develop "out of sync", or asynchronously, and therefore tend be socially and emotionally immature but cognitively way beyond their chronological age. Many gifted children and young people find themselves out of step with their peers and do not fit in, which can lead to teasing and bullying and in some cases a very lonely existence. Asynchronous development can cause confusion for the child in question, the family and professionals.
"If misunderstood or misdiagnosed, highly able children can dumb down, underachieve and become depressed. Universal characteristics of gifted children and young people include intensity and sensitivity. These children tend to be obsessive and pedantic about almost everything, to the point that they have 'excessive personalities'. Research has taught us that children of higher intelligences are more likely to have inborn insensitivities that result in a heightened response to stimuli around them; this is referred to as over-excitability. Consequently, their reactions, feelings and experiences tend to far exceed what one would normally expect.
"Encouraging children socially and emotionally, to love to learn and to fit in to society is far more important than finding a label that may hinder them for the rest of their lives…Intensity and sensitivity is still the most overlooked and misunderstood characteristic of gifted and talented children today."
Gifted, talented, remarkable, outstanding and exceptional children need encouragement and nurturing. They do not need medicating.
Related Articles:
The Lost Children (2014, 2015, 2016, 2017 & 2018)
Why we shouldn't give Prozac to children
Dana's Human Rights – and ours
Jake, Aged 14 (Part One, Part Two & Part Three)