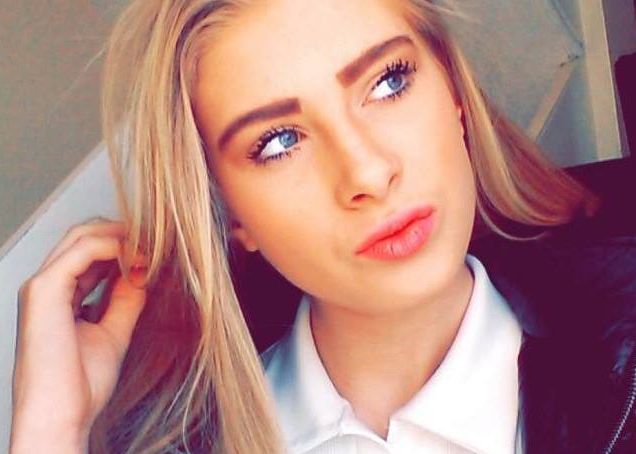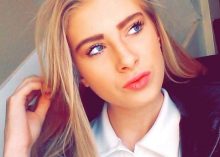 On February 18th this year, 16-year-old schoolgirl Sian Waterhouse (top) was found by her stepfather Phillip at their home in Morecambe, Lancashire. She had hanged herself after "bouts of anxiety", due to her being bullied online.
Phillip told her inquest earlier this week: "She was a normal child who loved school and was interested in everything. She was always having fun and laughing and joking." But, after receiving a mobile phone as a present, Sian became a regular user of Facebook and Snapchat.
Some time later, there was a fall out amongst friends and Sian was admitted to hospital in last year after harming herself.
She was referred to the Child and Adolescent Mental Health Service (CAMHS). She was given counselling by mental health experts and was advised to block former friends on social media.
Phillip continued: "Her counsellor often said how well she was doing. There was a small bout of superficial self-harming, but she seemed to be in a much better place and more like her old self. She had gone back to school.
"Just before Christmas 2017 she had a fainting episode and at that time she was told that she was too old to get back in touch with the CAHMS team. She was put on medication and started on a mild dose of antidepressants."
Sian's mother Ann said: "Before the first time she self-harmed, she showed no indication of any depressive episodes or self-harm. She was looking forward to attending her school prom and this seemed to be a goal for her. There was period of time when she was in a dark place, but she worked with the CAMHS team. There was another episode of superficial self-harming after her 16th birthday and I was told she would have to work with Mindsmatter as she was too old to get help from the CAMHS team."
"I became aware that there were issues with friendships and who she hung around with. There was the problem of being friends and not friends. There were also some issues with some bullying and I told her to block their numbers from her phone and as far as I was aware she did.
"On February 18, Sian went to Preston with a friend but she was a little anxious about those people who were related to the bullying. I told her to call the police if anything happened but she called me in the afternoon and seemed in a good mood and happy. She said she had bought some new clothes for a friend's party the following week."
"I collected her at around 3.30pm and she said she would try the new clothes on for me to see. I was going out for the evening and left at around 6pm and I encouraged her to do some revision for her upcoming mock exams. "I called her on the phone that evening and she sounded a bit down but said that she was alright – then Phillip found her."
Sian's GP Dr Irfan Zafar told the court: "On 12th December, there was bullying going on in the background, the patient had fallen out with friends and circumstances led to her feeling this way. A discussion was had with patient and her mum, she was feeling distressed, anxious and there was an element of low moods, she was crying.

"She had also been cutting herself. She said she felt like her heart was sinking. We discussed options, the option of counselling and the option of antidepressants which were prescribed to people over the age of 16. We decided to go with both and I gave her information about Mindsmatter.
"At the consultation on January 3rd with the patient and her mum she seemed better in herself, she had more good days, she had been going out more with friends and her mum said she had been talking more. She was encouraged that the tablets were working and there were no side effects."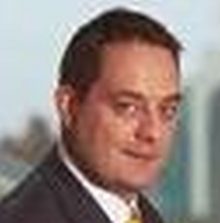 Recording a narrative conclusion, coroner James Newman (left) told Sian's family: "I cannot imagine how difficult this has been for you all today. Sian was a bubbly, fun and happy young woman but was undoubtedly hit by mental health issues which are one of the greatest issues of our time.
"She engaged through the whole course with CAMHS and made improvements, she was preparing for mock exams and had a goal of going to her prom, this is what she was aiming towards. She had one episode of significant self-harm and was referred to child mental health services and engaged thoroughly in the process.
"In late 2017 after turning 16 she had something of a relapse and was prescribed antidepressants. On that day she appeared in good spirits and appeared well and happy.
"She has been described as a very loving, happy and friendly 16 year old girl – a 16 year old girl going through all of the troubles a normal teenager would go through, but given her sensitive nature she felt it more than others."
It was not Sian's "sensitive nature" that was responsible for her death. It was the reckless, inappropriate prescription of mind-altering drugs with an acknowledged risk of suicidal ideation – a risk which is exacerbated considerably when they are prescribed to children.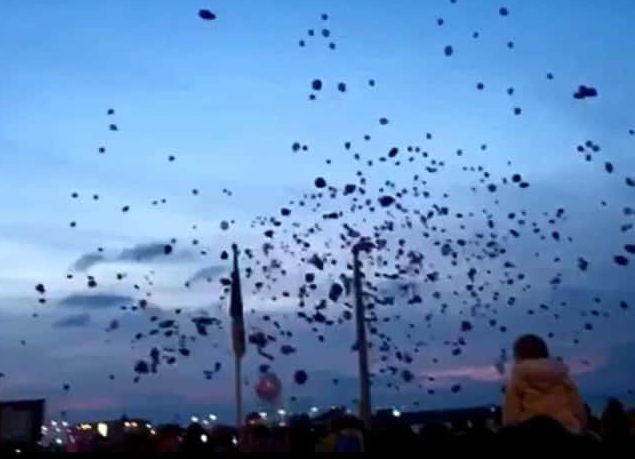 Related Articles:
The Lost Children (2014, 2015, 2016, 2017 & 2018)
Why we shouldn't give Prozac to children
Were these children given Prozac?
Dana's Human Rights – and ours
Jake, Aged 14 (Part One, Part Two & Part Three)