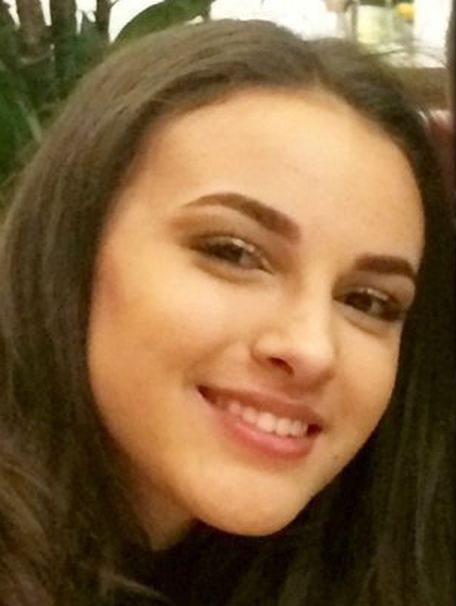 Afrika Yearwood (top), a popular and high-achieving sixth-form student, hanged herself at her home in Rothwell, West Yorkshire, on May 25th last year, and died four days later in Leeds General Infirmary.
Afrika was described by her mother Beverley as "an A* student and always put 110 per cent into everything she did." After achieving eight A grades and two A* grades in her GCSE exams at the Rodillian Academy, she went on to study mathematics, business studies and PE at A-level, and planned to go on to university at the end of the academic year.
Afrika had also played football for local teams for 12 years, as well as taking part in gymnastics. She worked part-time at a pizzeria in Wakefield and was looking forward to a holiday in Australia.
Beverley said: "She had lot of friends, she was the person that people went to get advice from. Most of her friends remember her from her infectious laugh…She did have high expectations of herself…She was very sporty, very outgoing and articulate."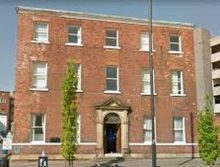 Last week, Afrika's inquest took place at Wakefield Coroner's Court (right). Beverley told the court that the family became concerned in the summer 2017 when her daughter, then aged 17, was feeling upset, but by December they realised that it "was not just normal teenage behaviour". After an argument she locked herself in a room at home before telling her father, Claude, that she wanted to die. She began seeing a private cognitive behavioural therapist and told her mother that the one-hour sessions were beneficial.
However, in February, Afrika took an overdose of pills in what was described as a "cry for help" by her boyfriend Jake. She was taken to hospital, and was later routinely reviewed during a 45-minute psychiatric assessment by Child and Adolescent Mental Health Services (CAMHS). The family was told that they would be contacted in seven days.
On March 7th, Afrika was assessed by psychiatrist Dr Gareth Howel, who told the inquest that she "didn't fit into a depressive or psychotic diagnosis" and deemed her to be low risk. He said: "Afrika told me she didn't have any thoughts to harm herself or of suicide at that time."
Six days later, on March 13th, the day before her 18th birthday, Afrika went to see her GP. Although there had been no diagnosis of depression or any other psychological condition, the GP decided to give her a prescription for antidepressants. This was in total contravention of NICE Guidelines which state that, because of the heightened risk of suicidal ideation, antidepressants should be prescribed only after a diagnosis of moderate to severe depression. Afrika agreed to take them because she wanted to "try anything to get better."
From this point, Afrika's mood deteriorated and she became more withdrawn. Beverley said: "In April, when she was getting worse and I asked for help, I was getting shunted. We got the letter from adult mental health services saying she had been refused and referred back to primary care. I was on the phone for 58 minutes asking 'can you tell me please on what grounds you have refused?'. He said the threshold for adult services is very high and unfortunately she had not acutely ill enough…I had a conversation with (Afrika) and she said 'nobody is going to help me'. She clearly stated that she could not cope anymore."
At one point during this period, Jake sent a text message to Beverley, saying: "She is extremely fragile at the moment, can you keep an eye on her. I'm mentally drained."
Afrika was finally referred back to mental health services in May and underwent consultations on May 3rd and 17th. Between the two assessments, she took an increased dosage of medication. During her assessment on May 17th, Afrika stated that she was "struggling to cope" and "may do something soon". She was referred to the adult services that day. However, her appointment was for 31 days' time.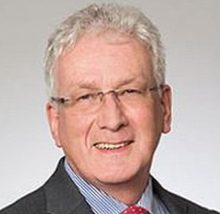 Coroner Kevin McLoughlin (left) recorded a narrative verdict in which he said that Afrika was never diagnosed and that there was a "catalogue of missed opportunities" to help her. He urged the agencies involved to reconsider their systems so that there are fail-safes if contact with the young person is overlooked. He issued a Regulation 28 Prevention of Future Deaths (PFD) order because he deemed there were still risks that young people could "fall between the stools".
After the inquest, Beverley said: "Afrika was the most beautiful, affectionate and caring daughter any mum could ever wish for. She had a smile that would light up the room. Our family will never fully get over losing her in the way we did. It's heart-breaking to know she will never get to fulfil the dreams and ambitions she had in life and we will never get to see her achieve milestones in life such as going to university, getting her first job or getting married.
"I would like to thank the Coroner for listening to our voice and our concerns. We now feel that we been heard and we have some answers. The evidence that has been heard in my view has highlighted several human errors, multiple failings and missed opportunities and that national and local protocols were not followed.
"It is my opinion that working in a multi-disciplinary way is not a new concept but in Afrika's case this did not happen due to a lack of communication between the various agencies involved. After the sad event of Afrika's death, the first investigation conducted by the Leeds & York Partnership NHS Foundation Trust was found to be inadequate and as a result, the Leeds Community Healthcare Trust had to conduct a second more in-depth investigation to address the limitations of the first report.
"I am therefore pleased that the Coroner has concluded that a section 28 regulation order was required for both Trusts to ensure the safety of future young people approaching the age of 18 with mental health difficulties.
"I am determined to honour Afrika's memory by campaigning for change in mental health services. If we can save one young person then possible Afrika's death will not have been totally in vain."
Since Afrika's death, her friends and family have raised a total of over £14000 so far for The Rothwell Cluster in her memory, with the support of businesses and the local community.
The Rothwell Cluster is a group of schools in the South Leeds area which offers an emotional and wellbeing counselling service for young people. The funds raised will reduce current waiting times and allow the Cluster to help an addition 25 young people access the counselling support that they need.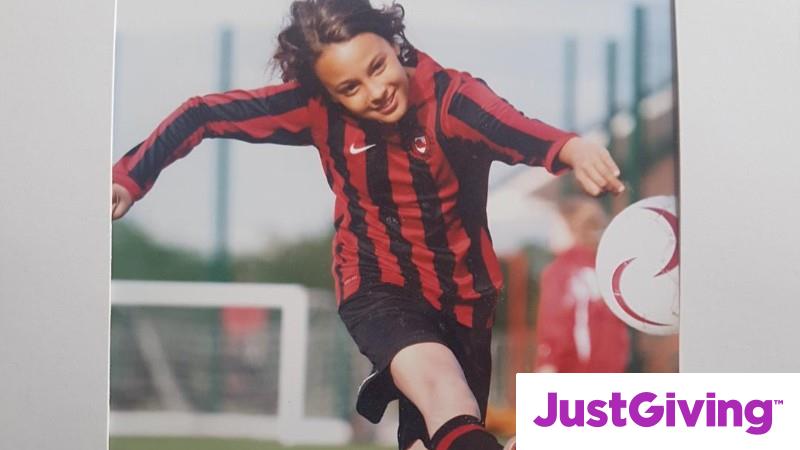 Related Articles:
The Lost Children (2014, 2015, 2016, 2017 & 2018)
Why we shouldn't give Prozac to children
Were these children given Prozac?
Dana's Human Rights – and ours
Jake, Aged 14 (Part One, Part Two & Part Three)