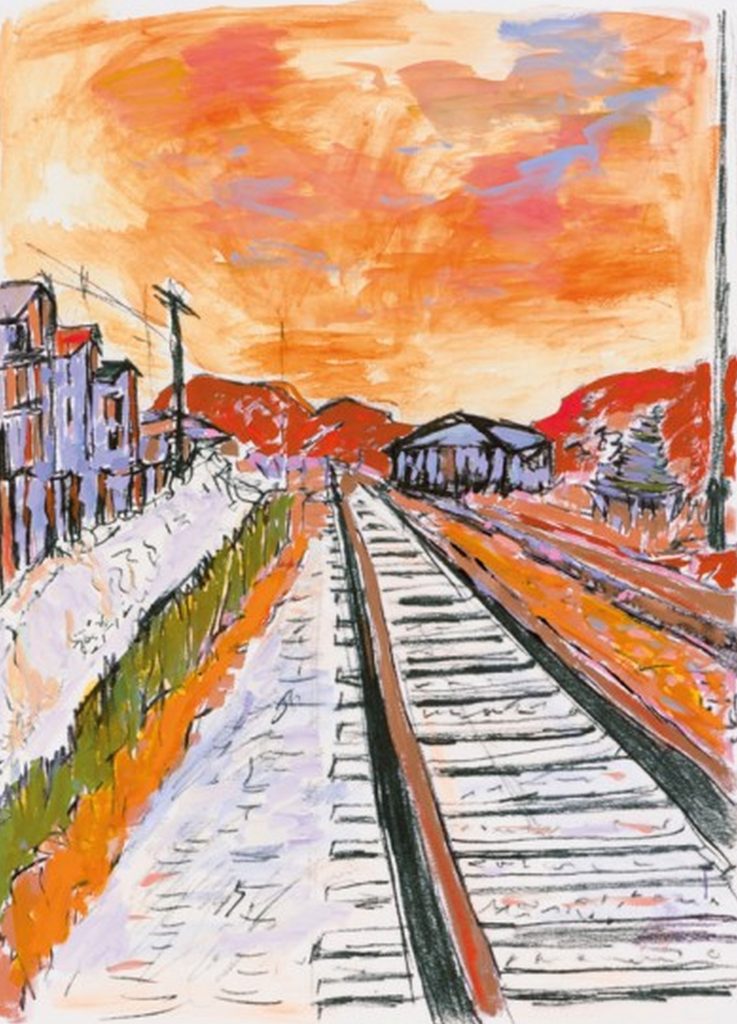 Following on from The Lost Children (2014 & 2015), this is the third in the annual series of posts in which I recall the children of England and Wales who lost their lives after being prescribed antidepressants, and whose inquests have been reported during the past year.
I also include links to other inquests where there was no specific report in the media of antidepressants being prescribed, although it seemed likely that psychiatric medication may well have had some involvement. What all these inquests had in common, however, is that in each case the child had been receiving treatment from medical professionals at or before the time of his or her death.
The National Institute for Health and Care Excellence (NICE) was set up by the UK Government in 1999 as the National Institute for Clinical Excellence: its remit is to provide national guidance and advice to improve health and social care.
NICE recognises the significant risk that antidepressants can cause suicidal ideation to patients of all ages. This is why, in NICE Clinical Guideline 90 (Depression in adults), it recommends that antidepressants should be only used for "moderate to severe depression". For "sub-threshold" symptoms such as anxiety or grief, "the risk-benefit ratio is poor".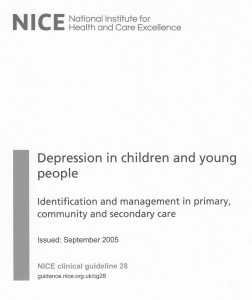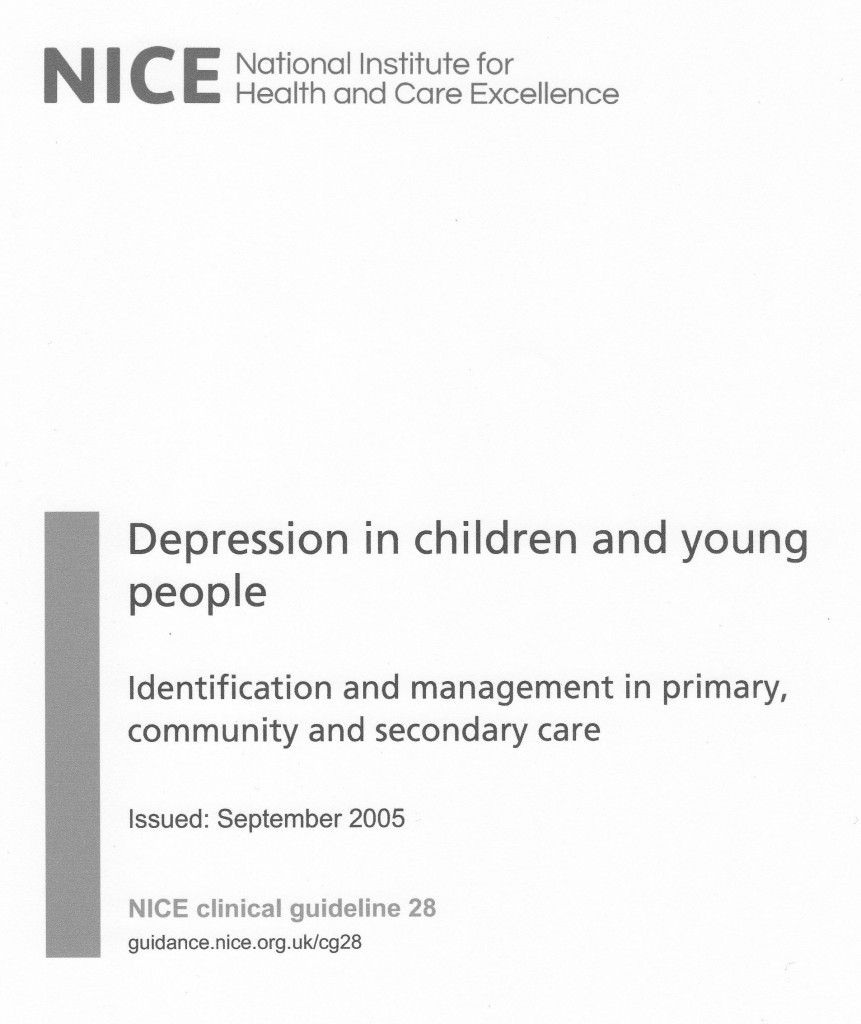 When it comes to prescribing antidepressants to children under 18, the guidelines are unequivocal. In NICE Clinical Guideline 28 (Depression in children and young people), NICE effectively regards them as a "last resort" option. It stipulates three criteria, all of which must be met if which antidepressants are to be prescribed.
Two of these are straightforward:
Only if the child has been diagnosed with moderate to severe clinical depression.
Only if it can be shown that the prescription has been preceded by at least 3 months of "specific interpersonal therapy" which has proved ineffective.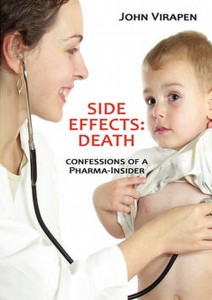 The third, however, is somewhat contentious: practitioners are not supposed to prescribe any of the available SSRIs (eg Citalopram, Sertraline or Seroxat) with the irrational exception of Fluoxetine (aka Prozac). This decision goes back to evidence supplied by manufacturers Eli Lilly, which was later exposed as fraudulent by one of those who helped to execute that fraud. John Virapen, in his book Side Effects: Death (Confessions of a Pharma-insider), stated that "Fluoxetine was not used on children in the clinical studies that were carried out prior to approval."
There is no valid, independent evidence to show that Eli Lilly's Fluoxetine is any "safer" for children than, say, Pfizer's Sertraline. It would be like comparing the nutritional value of equivalent chocolate bars made by Cadbury or Rowntree.
If NICE would accept that the dangers of prescribing Fluoxetine were the same as prescribing all other SSRIs, then there would be no good reason to prescribe antidepressants to children. But approaches to NICE are merely forwarded to the MHRA, a regulatory body totally funded by Pharma, and partly staffed by its employees.
It can be seen from the summaries below that, in every single case, at least one of the criteria laid down by NICE had been completely ignored by practitioners who were supposed to be looking after the children. It is especially disturbing that many of the children were treated not only by their own GP, but by the local Child and Adolescent Mental Health Services (CAMHS). Those who work for CAMHS are deemed to be specialists in the area of children's mental health yet, time after time, they are either unaware of or choose to ignore the NICE Guidelines.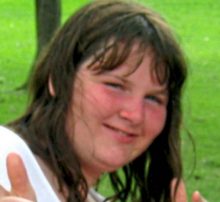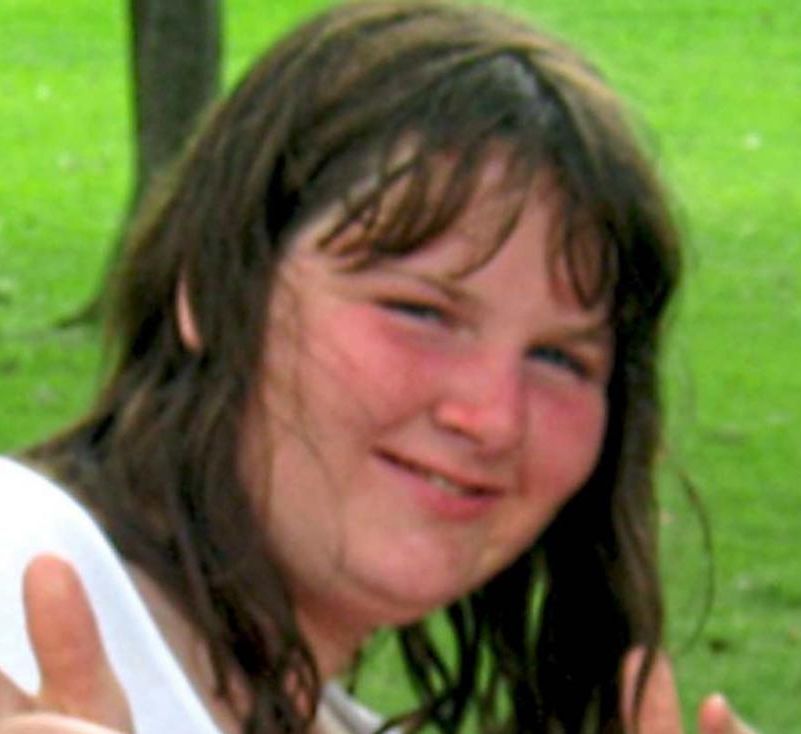 In November 2012, 14-year-old schoolgirl Amy El-Keria used a scarf to hang herself in the Priory at Ticehurst in Sussex. Amy had been treated for Tourettes and ADHD in the hospital since August, after being referred by her GP. While she was there, she was restrained and forcibly sedated with medication on more than one occasion. The last incident occurred on the day before her death, when Amy was restrained by five members of staff for 15 minutes and orally sedated. More than 2 years later, a report by the charity INQUEST voiced several concerns about Amy's treatment. At Amy's inquest, which was finally completed in June 2016, the Priory was found by a jury to have contributed to her death through neglect.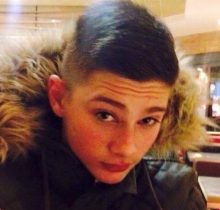 One night in October 2015, 16-year-old student Harley Tobias took his mother's car without her knowledge from their home in St Albans. Around 2am, Tobias was driving the Vauxhall Astra at about 70 mph (110 kph) along a nearby residential street when he crashed into the back of a parked camper van. Harley was rushed to hospital, where he died the following day. At November's inquest, questions were raised about Harley's mental health care. In March 2013, He had been referred to CAMHS because of ADHD and anxiety problems. There was no follow-up until Harley was then re-referred by his GP in January 2015 after suffering further problems, including not being able to sleep. In the months before his death, following the re-referral, Harley was  prescribed medication "to ease the symptoms of ADHD, and help Harley sleep at night."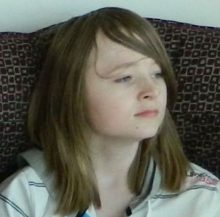 16-year-old Jay Matthews, a gifted student from Scartho in Lincolnshire, died in September 2015. At his inquest in July 2016, Jay's mother Tracey said that he had been diagnosed with OCD. He struggled to make eye contact with people and was uncomfortable with noise and crowds. Jay had been prescribed antidepressants.  On September 7th, a psychiatrist from the local CAMHS met with Jay after Tracey called to say that he had stopped taking his medication. At the meeting, Jay agreed to start taking his medication once again on a new level of dosage. The following afternoon, however, Jay hanged himself in his bedroom. Following Jay's death, a self-exonerating report had been carried out by CAMHS. At the inquest, Tracey complained to CAMHS about the lack of communication. She was told that "Mental health experts" said that it was critical to maintain the confidentiality of the patient in order to ensure their engagement in their treatment and, in Jay's case, to ensure he took his antidepressant medication. In his conclusion, the coroner noted "the absence of historic self-harm and any suspicion of an intention of suicide," and added: "I am relieved Mrs Matthews is pursuing further matters to resolve matters in relation to the report."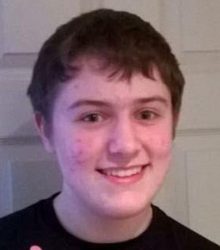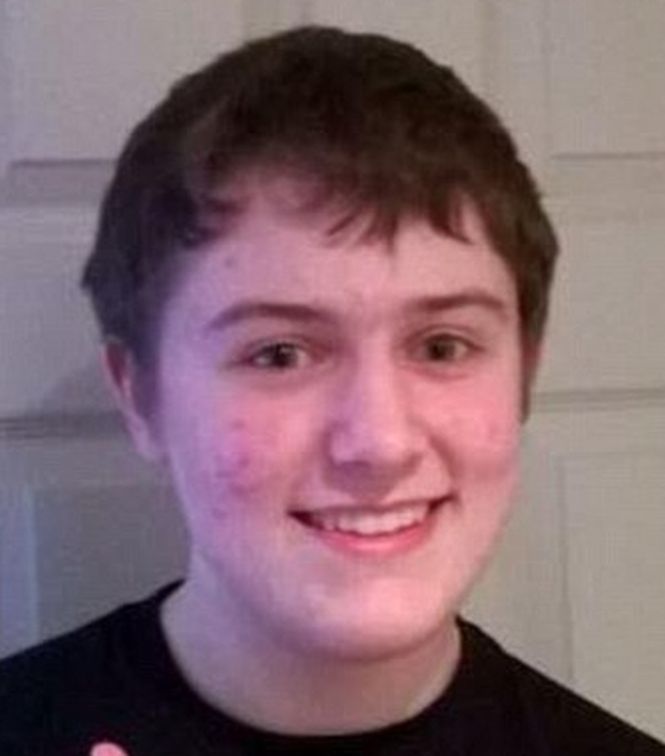 In July 2015, Tom Gallagher was found hanged in a park near his home in Bury, North Manchester. He was a 16-year-old schoolboy who was expected to get outstanding results in the GCSE exams that he had recently taken. Earlier in the year, he was diagnosed with OCD and psychosis and spent two weeks in a residential mental health unit. He was then discharged as a low or no risk patient under the supervision of the local CAMHS. At some point during his treatment, Tom had been prescribed medication. The inquest in August heard how Thomas's mood was "up and down", and that, 13 days before he died, he sent a message to a friend, which read: "I haven't felt this suicidal in absolutely months and now I feel like I have no-one to go to." On the evening of his death, Tom had gone out for a walk, but never returned. His father phoned the police, but it was not until the following morning that Tom was found by a dog-walker.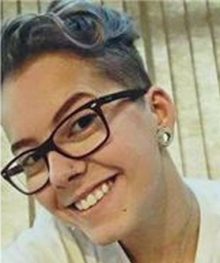 In July this year, 17-year-old Beth Gleave was found hanging from a tree in Moel Famau country park in North Wales. At her inquest in December, her mother Kathryn said that Beth had been referred to CAMHS after developing emotional problems when she was 13. She added: "Twelve months later she felt like she needed help again. Her GP prescribed her antidepressants and she was better for a while but told me she needed to increase her medication. She was very upset recently following the break-up of a relationship. I did not think there was a trigger. I just think she was deeply depressed." Recording a verdict of suicide, coroner John Gittins told the family: "Some people make good decisions, some people back bad ones, but you were there for her throughout."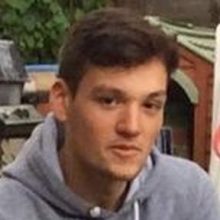 17-year-old Billy Plowman was a gifted musician, who had been studying at the prestigious Academy of Contemporary Music in Guildford, Surrey. However, Billy had left the course because he found it stressful. Billy did not reveal this to his father, whom he visited every other weekend after the break-up of his parents' marriage. An inquest in December heard that, in June 2016, Billy returned home to Oxted from such a visit, having removed a shotgun without his father being aware. Later that night, Billy left his mother's home and drove in his car to an isolated spot where he shot himself in the head. The court was told that "Billy had been treated for mental health problems as early as 2013 and had been diagnosed with 'autism spectrum' symptoms." After an overdose 5 months before his death, he was seeing a psychologist from CAMHS. A toxicology report revealed that Billy had been taking antidepressants.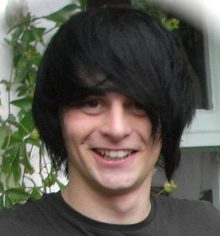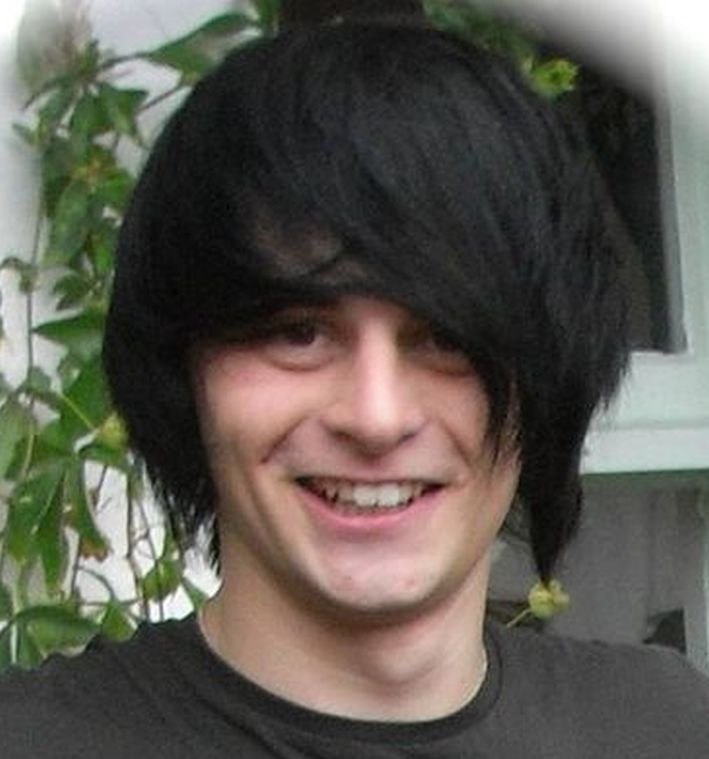 17-year-old John Partridge was a popular student, and also a talented musician who played a variety of instruments. He had previously been diagnosed with autistic spectrum disorder and mild learning difficulties, and was on antidepressants prescribed by his GP. Shortly before his death in March 2014, John took an overdose of tablets and cut his wrists with a razor blade. He was taken to a hospital in Plymouth, and dealt with at the medical assessment unit. He remained overnight after being identified by a consultant to be at high risk of further self harm. Next morning he absconded from the hospital and police were called to bring him back. The plan was to refer him to a psychiatrist with a view to sectioning under the Mental Health Act. Because it was the weekend, however, the CAMHS outreach team was not available. On the Saturday morning, John was seen by a junior doctor and a mental health nurse, who concluded that he was well enough to discharge himself and was not at risk of immediate self-harm. On Sunday, John left his parents' home and was later found hanged in woodland. In a statement read out at the inquest, John's mother Sandy had written: "John should never have been discharged – his death was avoidable. He was a particularly vulnerable young man who fell through the cracks of the healthcare system. Despite a history of mental health issues, our teenage son was able to discharge himself from the care of professionals. John was assessed as an adult, treated as an adult and ultimately discharged as an adult, when in fact he was a sensitive, defenceless young man, not yet 18, who posed a high risk to himself."
Sixth-form student Joseph Barber (17) was noted for his outstanding talent as a designer and computer programmer. In February 2016, he died when he was struck by a train just after midnight near Hinton Admiral in the New Forest. At his inquest in June, Joseph's mother said that his girlfriend wanted to take a break from their relationship because she thought Joe's cannabis use was becoming a problem. The court also heard from a psychiatrist, who said that Joseph was depressed and had suicidal thoughts. His statement that Joseph was "receiving psychiatric treatment" can, in all probability, be taken to mean that he had been prescribed antidepressants. The coroner recorded a conclusion of death by suicide, adding: "Despite what Joe may have thought, the world is not a better place without him. I can think of no-one who is personally responsible for Joe's death. This was his decision and his alone."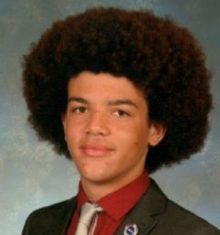 In December 2015, 17-year-old student Reece Burrowes was found hanged in a park near his home in South-East London. His inquest in May heard that, after some minor self-harm, Reece consulted a GP.  After his death, Reece's mother Tracey wrote: On the second visit the doctor prescribed him Sertraline 50mg, without even considering therapy of any kind and without our knowledge. The leaflets clearly state that anyone starting antidepressants should be monitored closely. How was that possible when I wasn't not even informed? After taking these tablets for 7 days he committed suicide…In the last week of his life I have discovered that he suffered many symptoms of akathisia…I strongly believe that Reece would still be with us if the doctor hadn't prescribed Sertraline when all that Reece needed was counselling to get through everyday teenage problems.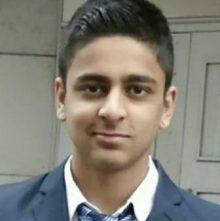 In August this year, 15-year-old Brandon Singh Rayat hanged himself at home in Leicester. His inquest is still to be heard but, during Anti-Bullying Week, Brandon's mother Nina spoke about the bullying that Brandon endured at school, and its tragic consequences. In April, Brandon refused to go to school. The attendance officer said that Brandon's health needed to be addressed before he returned to school. He was referred to CAMHS, and diagnosed with an "acute stress reaction in the context of bullying". Over the following months, Brandon made several threats and attempts to take his own life. His behaviour at home worsened too, and he became more anxious. Mina said that: "He was on antidepressants, but the dose got higher, and each time it did, he seemed to get worse in himself. He told the psychiatrist he had flashbacks of hanging himself." Mina continued: "Two months before Brandon killed himself, he started to give away all of his possessions and money…He deserved better treatment. I wouldn't want any other parent to go through what I've been through."
In the reports of inquests summarised below, there is no prima facie evidence that antidepressants or any other form of psychiatric medication had been prescribed. In each case, however, the child had been receiving some form of treatment from medical professionals at or before the time of his or her death. In the majority of instances, at least part of the child's treatment was delivered under the auspices of the local CAMHS.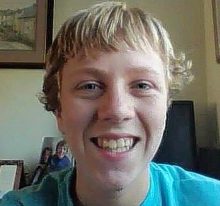 The inquest of 14-year-old schoolboy Leo Street, from East Yorkshire, took place in January. He had been found hanged at home the previous August. After exhibiting challenging behaviour, Leo had been referred to CAMHS, but had been discharged from the service. Leo had also suffered from severe eczema and the inquest was told that his parents wanted to try herbal remedies after claiming that the prescribed medication was not helping. Medications such as Roaccutane and Dianette have been linked to depression and even suicide.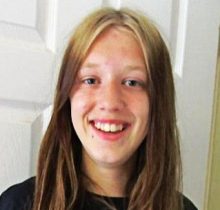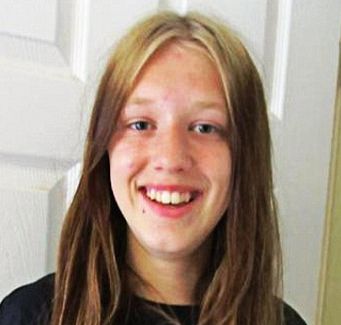 Schoolgirl Amber Jackson (15) was struck by a train near her home in Southampton in September 2015. Her inquest heard that she had been worried about her upcoming GCSE exams, and had been accessing a pro-suicide website on school computers. Although no medication was mentioned in the media, it was reported at the inquest that Amber had "sought a counsellor for depression."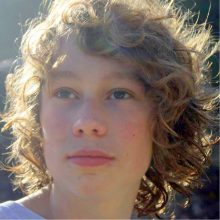 In September 2015, on the first day of the school year, 15-year-old Dylan Edwards, from Wantage, Oxfordshire, took on overdose of paracetamol. He was referred to CAMHS, where he was diagnosed with "a number of biological symptoms of depression." The talented musician was found hanged in his bedroom the following month, on a day when the school was closed for a teacher training day.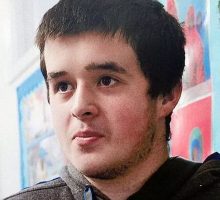 In August 2014, Christopher Brennan (15) was discovered in a communal toilet at Bethlem Hospital, in South London. He died later from the effects of asphyxiation. Six weeks earlier, he had been admitted to the psychiatric hospital, as his family and the local CAMHS felt unable to keep him safe at home. At his inquest, the coroner found that "his death was contributed to by neglect." No formal risk assessment was carried out during Christopher's stay, there was no care plan in place, and he was also allowed access to a number of items in hospital which he used to self-harm.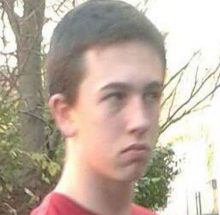 Joe Southam, a 15-year-old schoolboy from Derbyshire, suffered from anxiety and depression connected to an inability to sleep. In July 2014, he died at home after taking a combination of drugs & alcohol. In the months before he died, Joe had been buying a variety of drugs from websites on the Internet. During this time, Joe was attending voluntary appointments with CAMHS, and his drug habit was well known to his GP and family. At his inquest in May, the coroner said that: "His death was in part contributed to by a number of agencies he was in contact with, not appreciating that he was a child at risk and consequently, despite a significant number of opportunities to do so, no safeguarding referral was made. As a result no effective measures were put in place to protect him from harm."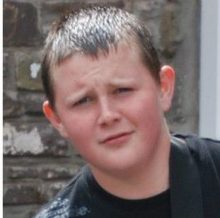 At his inquest in September, 15-year-old Jordan Woonton was described as "a boy with complex needs". Although he was originally from Nottingham, the keen footballer and guitarist had been placed in a children's home in Cardiff. In June 2012, he was found hanged in his room. Jordan's mother told the inquest that Jordan would phone her and tell her how unhappy he was. She added that her son was "let down by the system." The home was closed down in December 2012.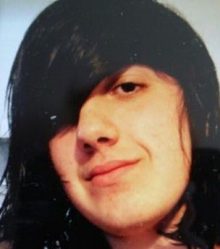 On May 17th, 15-year-old schoolboy Luke Barzewicz-Dower left for his school in Pembroke, but didn't attend lessons. A friend saw him at the mid-morning break, when he was described as being "happy and fine". However, some time later that morning, Luke hanged himself in woods just outside the grounds of the school. His inquest in September heard that he had been deeply affected by the death of his grandmother, for whom he had helped care for a long period. After her death he had started to self-harm and was placed under the care of CAMHS.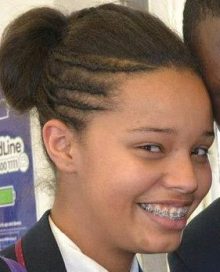 In June 2013, Malika Sawyer (15) hanged herself in the toilets at her school in Greenwich. Her inquest took place in February, where an extract from Malika's diary was read : "Sometimes I wish that everyone would leave me alone, even myself. I think I have become too much for people." The inquest heard that numerous agencies had been involved in her care including social services, the school counsellor and CAMHS, who did not consider her to be truly suicidal. The coroner questioned "whether too many people were involved in her care and whether a plethora of people is the best approach in all cases".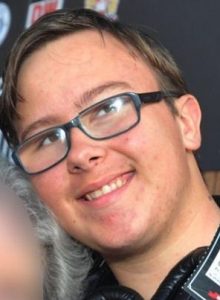 After telling his mother that he felt low and had self-harmed, 16-year-old Anthony Thompson from Golborne, Greater Manchester, saw his GP in June 2015, and was referred to CAMHS. In August, he saw a social worker, who diagnosed him to be "at a high risk of anxiety and depression." He was given a follow-up appointment for October, but was found hanged on the multi-gym apparatus in his bedroom at the end of September. At his inquest in January, both Anthony's mother and sister said they didn't know if Anthony had intended to take his own life, and the coroner decided on a verdict of misadventure.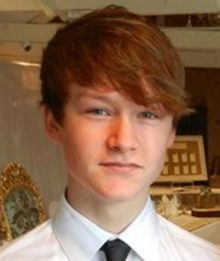 In November 2015, George Bray, a 16-year-old student from Lincolnshire, was found by his father hanged at the home they shared. George's father told the inquest in September that, in the previous June,  George's girlfriend ended their relationship. He became concerned at his son's low mood and George was referred to a GP, followed by a meeting with a counsellor from the children's mental health team. The counsellor told the inquest that she had not realised that a follow-up appointment was not arranged by the service until nearly six months later, by which time George had ended his life.
16-year-old student Lewis Barton was described at his inquest in May as "a worried teenager who regularly smoked cannabis and was fearful about the future." In October 2015, he had been taken by his father to see their GP over concerns that he was irritable. Though never violent, Lewis got angry and hit walls and doors. The GP referred Lewis to CAMHS for support and counselling but they refused, saying he should instead get help from his college's student services. In December, Lewis hanged himself in the garden of the family home in Wigton, Cumbria.  Delivering a verdict of suicide, the coroner said: "It's difficult for me to say to what extent the abuse of cannabis might have affected him. It seems perfectly possible with a mind-altering drug like that."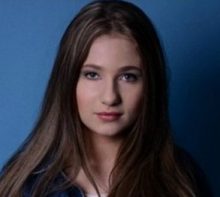 When she was 12, Anielka Jennings had a stroke which left her with personality and behavioural problems and extremes of mood. Although she had been cared for by a number of agencies, she hanged herself at home in Gloucester in February 2015, at the age of 17. After her inquest in June, the coroner submitted a PFD Report in which she criticised the fact that no agency took responsibility for Anielka's care after her Child Protection status ended at the age of 16. At this point, the agencies did not communicate with each other, leading to missed opportunities to provide a structured care plan for her.
17-year-old student Fionn Cullen, from Bolton, was found hanged in his bedroom in September. In January, he had been to see his GP, and told her that he "wanted to feel happy and wanted help with his low mood". She referred him to CAMHS, where he attended appointments in January and May, accompanied by family members. In July he was discharged from CAMHS after his "condition had improved" and as "there were no recent thoughts about harming himself".
As most suicides by children are not reported in the media, the summaries above refer to the inquests of a small minority of the children who have taken their lives in England or Wales. Reading through the reports of the avoidable deaths of these children, there has been in each instance an intervention by at least one medical professional. Yet, if psychiatric medication is mentioned at all at an inquest, it is usually at the instigation of a bereaved relative.
One has to ask why coroners and other experienced professionals who should be familiar with NICE Guidelines seem content to see them flouted, often to the ultimate cost to the children to whom medication is mis-prescribed.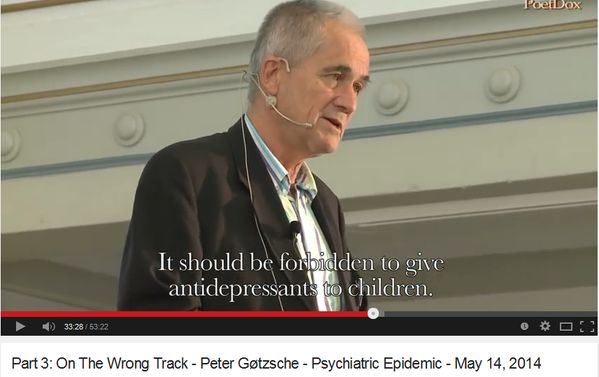 During 2016, inquests reported in the media also included those of: Matthew Wooby (12), Daniel Clarke (14), Matthew Brittan (14), Saima Kaduji (14), Harry Gray (15), Iain Thornton (15), Morgan Dodds (15), Emily Stickells (16), Hannah Blowers (16), Rasmus Barlow (16), Ryan Hart (16), Helena Markey (17), Jack Susianta (17), Jo Hipkiss (17), Jonathan Jones (17), Natasha Frodsham (17) and Patrick Woosey (17).

Inquests that have been opened but not reported as completed include those of: Elton Harland (13), Charlotte Baron (14), Joshua Jones (15), Josie James (15), Kieran Ash (15), James Doherty (16) and Lee Ridgway (16)

Other teenagers whose inquests in 2016 revealed that they had lost their lives after taking antidepressants included: Alex Daniel, Charley Marks, Charlie Jones, Edward Dinsmore, Harriet Philo-Powell, Heather Blower, Josh Collinson, Mara Nunes, Rebecca Haley, Siani Benson-Wills and a young man (all 18), and Alex Thompson, Ebony Matthews, Haakon Bloomfield, Jake Foxall, Jodie Turton and Tyler Smith (all 19).

Top image: Train Tracks by Bob Dylan
Related Articles:
The Lost Children (2014, 2015, 2017 & 2018)
Why we shouldn't give Prozac to children
Dana's Human Rights – and ours
Were these children given Prozac?
Jake, Aged 14 (Part One, Part Two & Part Three)