On April 8th 2017, 16-year-old schoolgirl Karen Edgar (top) was found by her mother in her bedroom at home in the village of Little Clifton in Cumbria. She was taken to West Cumberland Hospital in Whitehaven, but was pronounced dead in the early hours of the morning. She had hanged herself.
Shortly after her death, Karen's parents Derek and Julie Edgar said: "We are devastated by Karen's death. She was an intelligent and sociable girl, who was loved by so many people. Karen was excellent academically and wanted to pursue a career in medicine following her A-Level exams. She was also really looking forward to her school prom."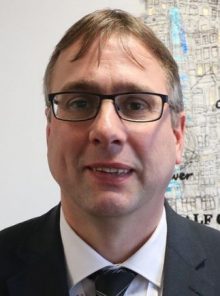 Mark Bedford (left), deputy head teacher at Workington Academy, also paid tribute, saying: "Karen was a dedicated student who always strove to do her best academically. She showed a passion for creative subjects, expressing herself vividly in her writing. Karen was well respected by both staff and students. She will be remembered as a polite student and as a loyal friend with a great sense of humour. Hers was a life with great potential and we feel her loss deeply."
Friday's News & Star reported on the first day of the inquest which had begun the previous day. The court heard that Karen had been referred to the Child and Adolescent Mental Health Services (CAMHS) in October 2015 and had received "care and treatment" throughout the period leading to her death.
Elaine Graham, senior practitioner, said that Karen had presented with issues including suicidal thoughts, low mood and lack of appetite and had been treated for depression. She was taking antidepressants.
Six months before she died, Karen had been admitted to hospital after overdosing on paracetamol. But Mrs Graham said it had not been an attempt to take her life and Karen had never acted on her suicidal thoughts.
Today, the News & Star reported on the final day of the inquest. Karen's mother, Julie Edgar, described her as a beautiful and intelligent girl, telling the court: "She was thoughtful and she had a massive heart."
Karen's grandmother Mary Edgley added: "Karen had a degree of empathy that was outstanding. I've never met anyone like her, she had more insight than mature people.
The inquest heard that Karen had been prescribed antidepressants after only two one-to-one sessions, whereas, the court was told, guidance issued by The National Institute for Health and Care Excellence (NICE) states prescriptions should be made after four to six sessions.
However, in CG28, NICE states that an antidepressant (Fluoxetine) should be prescribed only for patients suffering from moderate to severe depression. If Karen was able to attend school regularly, then she was, in all probability, not in this category.
Because of the heightened risk of suicidal ideation, even more prevalent in children, the advice for treating patients with mild depression is: "Do not use antidepressants routinely to treat persistent sub-threshold depressive symptoms or mild depression because the risk-benefit ratio is poor."
This is part of the original guidance for treating children with moderate to severe depression:
1.6.1.2 Offer children and young people with moderate to severe depression a specific psychological therapy (individual CBT, interpersonal therapy, family therapy, or psychodynamic psychotherapy) that runs for at least 3 months.
1.6.2.2 If moderate to severe depression in a child or young person is unresponsive to psychological therapy after four to six treatment sessions, a multidisciplinary review should be carried out.
1.6.2.3 Following multidisciplinary review, if the child or young person's depression is not responding to psychological therapy as a result of other co-existing factors such as the presence of co-morbid conditions, persisting psycho-social risk factors such as family discord, or the presence of parental mental ill‑health, alternative or perhaps additional psychological therapy for the parent or other family members, or alternative psychological therapy for the patient, should be considered.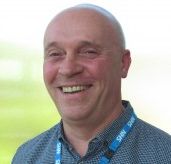 The excuse offered by Dr Barry Chipchase, (right), clinical director for CAMHS, for contravening NICE Guidelines was: "The people that assessed Karen thought she wouldn't use psychological therapy in a way that would be effective."
Nevertheless, Dr Chipchase admitted failings within Karen's care, including the lack of a clear care plan, the lack of availability of family therapy, a failure to monitor the teenager closely when medication was introduced or changed, and the absence of a multidisciplinary team meeting around Karen's case.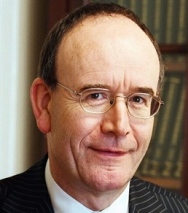 Coroner David Roberts (left) recorded a conclusion of misadventure. Referring to Karen's empathy and insight, he said: "I'm satisfied this was not a deliberate act to end her life. She hanged herself but had intended to be found by her mother."
Mr Roberts added that he would be writing to the NHS Cumbria Partnership Foundation Trust and to the Secretary of State about failings in the care Karen was given prior to her death.
Speaking after the inquest, Karen's parents Derek and Julie Edgar said: "We are still devastated following the events of last year and the tragic loss of our beautiful daughter Karen…
"We as a family asked for professional help from CAHMS and the services that were provided fell far short of what could and should have been expected.
"We have worked closely with the NHS over the last year to provide feedback to improve practice within the CAMHS service and we sincerely hope the findings and recommendations for improved child services are taken on board and implemented.
"We never believed Karen had meant to take her own life and this has now been validated by the coroner's misadventure verdict."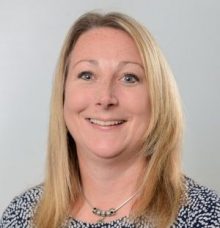 Following the inquest, Clare Parker (right), director of quality and nursing at Cumbria Partnership NHS Foundation Trust said that Karen and her family were not delivered the high standard of service the trust strives to achieve and an investigation had been carried out.
She added: "As a result of this investigation we have made a number of improvements, particularly to processes, within our Child and Adolescent Mental Health Service teams. Along with other improvements we are undertaking a unique piece of work to have risk assessments, care plans, mental health assessments and correspondence with GPs all in one place electronically. This will make the processes much more robust and enables services to flag issues earlier.
"We have listened to what the coroner has had to say and will be looking at this case again to ensure that all possible lessons are learned from this tragic event."
The main lesson that should be learned by both Mr Chipchase and Ms Parker is that the reckless, off-label prescribing of antidepressants to children can, and frequently does, have fatal consequences.
~~~~~~~~~~
Update: June 18th 2018
On April 16th this year, David Roberts completed a Regulation 28 Report to Prevent Future Deaths, aka PFD Report. He sent copies to the Cumbria Partnership NHS Foundation Trust, North Cumbria Clinical Commissioning Group, Morecambe Bay Clinical Commissioning Group and the Secretary of State for Health and Social Care.
Earlier today, the report was published on the Courts and Tribunals Judiciary website, and I have transcribed an edited version below.
The words are those of Mr Roberts, but the paragraphing and highlighting are my own.
INVESTIGATION and INQUEST
On 12th April 2017 I commenced an investigation into the death of Karen Jane Edgar. The investigation concluded at the end of the inquest on 13th April 2018. The conclusion of the inquest was Karen was suffering from emotional and behavioural issues and was referred to Child and Adolescent Mental Health Services (CAMHS) in October 2015, aged 15.
Her first substantive meeting with her mental health practitioner was on 8th February 2016, when family work was planned. She did not start individual talking therapy until 7th April. Family therapy had ceased to be available.
After only one more 1:1 session on 25th April she was, on 5th May, seen by a psychiatrist who prescribed Fluoxetine – 10mg. In July it was increased to 20mg.
On 29th September she took an overdose of paracetamol, then raised the alarm and received inpatient general hospital attention. Her true intention was not clear.
The psychiatrist changed her medication to sertraline 50mg which commenced on about (sic) 7th March 2017, after only twelve 1:1 sessions…
At the 1:1 on 29th March she was angry and upset and later that day researched 'suicide note' on the internet. Sertraline was increased to 100mg on 30th March…
She admitted to a friend having tried to hang herself.
On the evening of 7th April she had an angry exchange with her former boyfriend and went home. Whilst her parents were not in the house she hanging (sic) herself from a dressing gown cord in a wardrobe in her bedroom. She was discovered soon afterwards, but despite medical treatment did not recover…She had made a cut in the ligature with a pair of scissors.
Medical cause: Hanging
Conclusion: Misadventure, she hanged herself as a gesture intending to be discovered.
CIRCUMSTANCES OF THE DEATH
Karen had been displaying behavioural and anger problems for many months when there was a major incident in August 2015 which resulted in her and her parents seeking help. Despite a referral to CAMHS in October 2015 assessment appointments did not take place until early December and January. Family work was proposed but only two meetings took place before it ceased to be available.
Karen did not start 1:1 work until April 2016, nearly six months from first seeing her GP. She only had 13 talking sessions from the first assessment in December 2015 until her death in April 2017.
The psychiatrist diagnosed her with moderately severe depressive disorder and prescribed antidepressants after only two 1:1 sessions. (NICE suggests 4-6 sessions). She was not monitored closely on four drug changes. It remains an open question as to whether the introduction of sertraline a month before is implicated in her death.
Whilst the mental health worker did her level best it seems that the resources were inadequate to support Karen and she received sub-optimal care. The Trust's own report revealed a long list of failings including: no care plan; lack of 'packages of care'; gaps in work force and skills base; absence of family therapy; failure to re-assess risk formally; lack of Multi-disciplinary Meetings; absence of holistic approach and not engaging more productively with her school. Many of these issues were themes found to be endemic in the Trust by the CQC in its report of 26th January 2018.
CORONER'S CONCERNS
During the course of the inquest the evidence revealed matters giving rise to concern. In my opinion there is a risk that future deaths will occur unless action is taken. In the circumstances it is my statutory duty to report to you.
The MATTERS OF CONCERN are as follows:
The provision of mental health services for children and young people in Cumbria is underfunded.

There are long delays in getting treatment.

Failure to provide for these young people means they risk entering adulthood with unresolved mental health issues.

Lives are lost and damaged; including the effect on families as a whole.

The financial cost to the state of such deaths is huge; 4 paramedics attended as did an out of hours doctor; at least 11 police staff; hospital staff; A&E consultant; Local safeguarding processes; costs of inquests and Trust's legal representation etc. all of which would be better spent on prevention.

It is likely that any of these problems are replicated across the country hence the reference to the Secretary of State.
All the recipients were "under a duty to respond to this report within 56 days of the date of this report".
Although the coroner noted that the prescription of Sertraline may have been "implicated in her death", he did not, however, regard it as a "matter of concern". Even though, a week before her death, Karen's dosage of Sertraline was doubled.
This was supposed to be a Report to Prevent Future Deaths. When Karen attempted an overdose while having an adverse reaction to inappropriately prescribed Fluoxetine, a decision was made to replace Fluoxetine with Sertraline, a drug regarded as even less safe for children. This action defied logic, but was compounded by a further inexplicable decision – to double the dosage when she started researching suicide. The way to prevent Karen's death would have been to gradually reduce, then withdraw, her dosage of Fluoxetine as soon as she took the initial overdose. An even more effective way of preventing her death would have been not to have started the prescription in the first place.
Mr Roberts is one of the country's most experienced coroners. He must therefore be well aware that a significant majority of young people who take their lives do so after being prescribed antidepressants.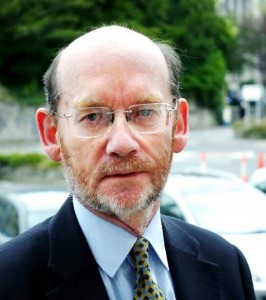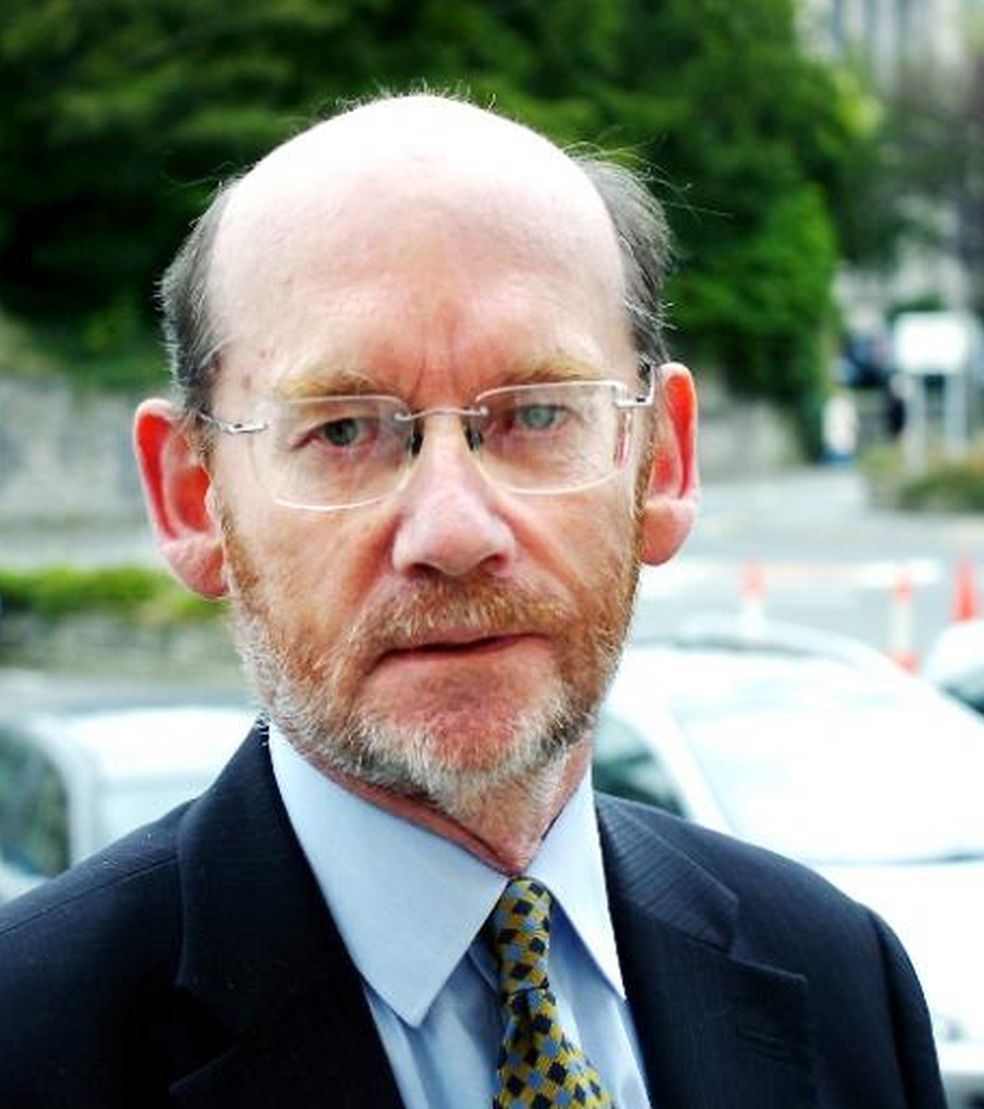 Ten years have now passed since Mr Roberts's predecessor in Cumbria, Ian Smith (left), wrote to the Committee on Safety of Medicines to tell them that "people are killing themselves after taking antidepressants".
However, Mr Smith was criticised for doing so and, since that time, for whatever reason, Mr Roberts and his colleagues throughout the country have been reluctant to submit reports on SSRI-induced akathisia which might actually prevent future deaths.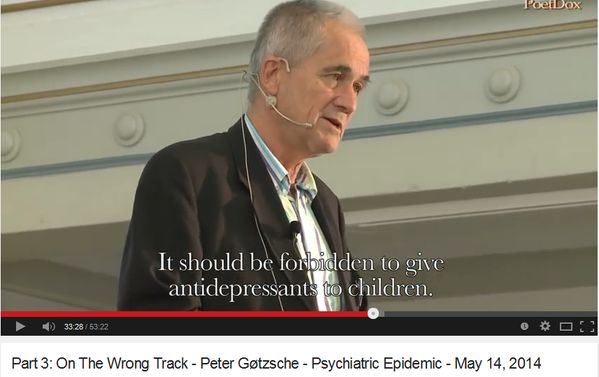 Related Articles:
The Lost Children (2014, 2015, 2016, 2017 & 2018)
Why we shouldn't give Prozac to children
Were these children given Prozac?
Dana's Human Rights – and ours
Jake, Aged 14 (Part One, Part Two & Part Three)