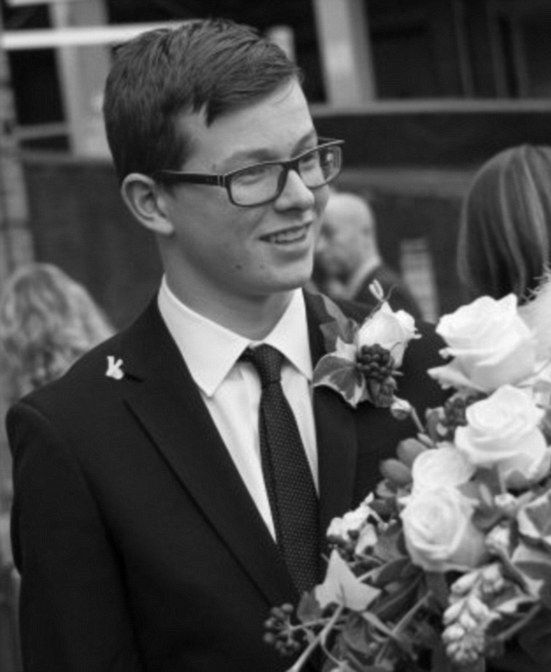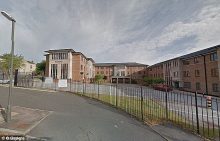 The inquest of gifted 16-year-old schoolboy George Lomas (top) began at Chesterfield Coroners' Court (right) on March 6th this year. George had died by hanging at his father's home in Pinxton, Derbyshire, on August 2nd last year.
At the inquest, George was described as a hard-working young man who excelled at Frederick Gent School. He had been appointed Deputy Head Boy, and also sat on the school council. George had achieved "outstanding" GCSE results and was looking forward to studying for his A-levels at college. He intended to go to university.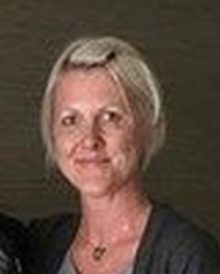 Early last year, George, who had been given a diagnosis of autism when he was 10, told his mother Zoe (left) that he was feeling depressed. She added: "One day he'd be normal and chatty, the next day you could tell he wasn't right. He was low and didn't want to speak."
Zoe said that she took George to see his GP, Dr Saif Malik, at The Village Surgery in South Normanton in March. The GP completed a referral to Starting Point, a council-led service which offers "early help, advice, support and safeguarding services for Derbyshire children and young people." Whether the GP prescribed medication at this meeting was not reported.
Zoe said she "wasn't informed of any outcome" so phoned the surgery on several occasions for updates and was advised that a referral had been made. Dr Malik told the inquest that he referred George to Starting Point so he could be assessed. But Rachel Harrisson, acting head of service for Starting Point, said, "What George needed was something more specialist," and the referral was declined.
The court heard that neither Zoe nor George were contacted about any further appointments of any kind. Zoe asked: "Why wasn't I phoned? I feel George has been let down. If he'd got that bit of help, we might not be sat here."
The inquest was then adjourned, and was completed yesterday. Dr Malik said that, when he heard that his referral had been rejected, he sought further information on possible counselling services. He asked the practice manager to contact George and Zoe to attend for a double appointment so that he could re-assess the situation and consider further referral. However, the practice manager did not make contact with George or his mother.
Summing up the inquest, coroner Peter Nieto said: "Had they been contacted it is likely that they would have had the benefit of seeing the GP again before August 2nd to discuss possible further help. The court can only speculate whether this would have prevented George's actions on August 2nd."
The phrase "further help" is an interesting choice. Should we surmise that initial "help", in the way of antidepressants, had already been prescribed?
Mr Nieto said that he could not return a conclusion of suicide. He explained: "The court must be satisfied beyond reasonable doubt that George undertook a deliberate act and that he intended to take his own life."
He returned a narrative conclusion, setting out the facts of the tragic case. He added: "Although it lies beyond the scope of George's inquest, the court did wonder whether there are appropriate services in the locality for counselling and support for young people with autism."
Zoe paid tribute to her "handsome" son and said: "George was very much-loved and is missed so much by all of us."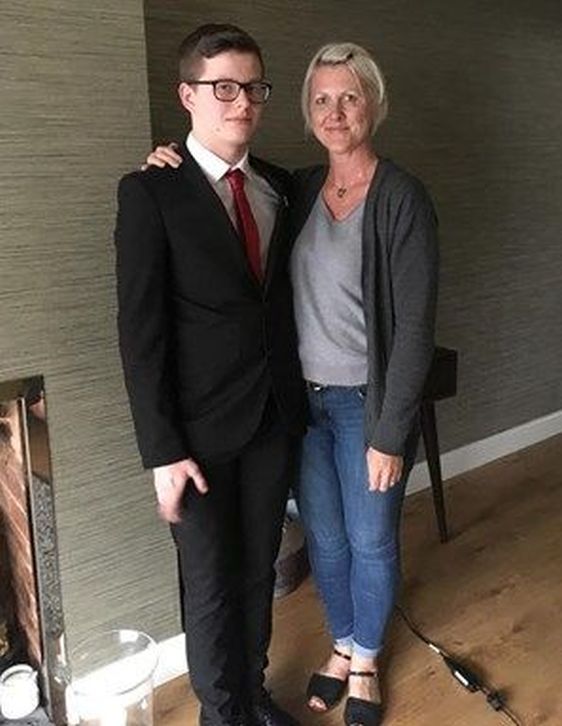 Related Articles:
The Lost Children (2014, 2015, 2016, 2017 & 2018)
Why we shouldn't give Prozac to children
Were these children given Prozac?
Dana's Human Rights – and ours
Jake, Aged 14 (Part One, Part Two & Part Three)