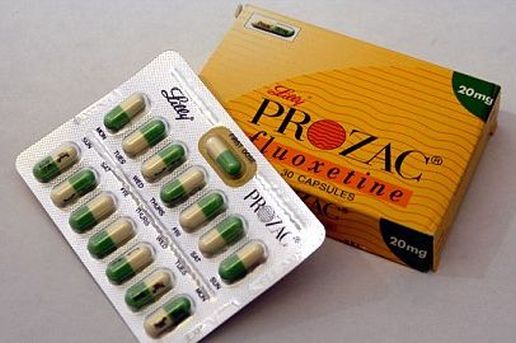 In March of this year, I wrote an article about the deaths of Patrick, Martha, Pauline and Tallulah, all of whom had been prescribed an antidepressant, probably Prozac, before taking their lives.
Since that time, I have come across more recent newspaper reports concerning other children who have taken their lives. These deaths are similar in nature to those that I featured previously. In each of the following, however, there is no specific mention of antidepressants being involved.
O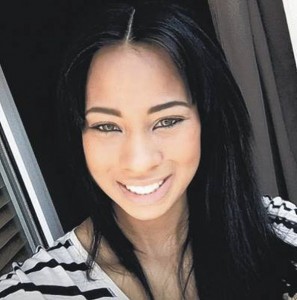 n December 16th last year, 17-year-old Leigha Edwards (right) was found hanged in her bedroom. The subsequent inquest was originally reported in Luton Today on March 20th, but has since been removed.
A partial report is still available at the newsuk24 site, where it mentions that: "Beds Coroner Tom Osborne said that Leigha had no history of mental illness, but had been encouraged to visit the doctors by her boyfriend where she complained of feeling anxious and depressed." The original report did not reveal whether Leigha's doctor had prescribed medication for her anxiety and depression. Mr Osborne recorded a verdict of suicide.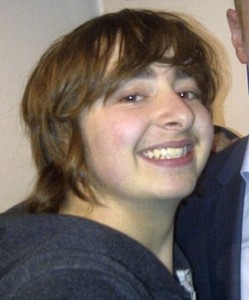 In Cheshire, the inquest into the death of 16-year-old schoolboy Tom Acton (left) heard that bullies at his school had forced him to take drugs, and had falsely branded him as a rapist. On October 31st, days before he was due to testify at the trial of one of the bullies, Tom was found hanged in his bedroom by his father.
Tom's GP testified that: "He was struggling to concentrate and his mood was low. He described it as being dead inside." Whether or not the GP prescribed antidepressants to Tom was not reported, although a friend stated that during the last month of his life Tom began to self-harm. Coroner Nicholas Rheinberg adjourned the inquest.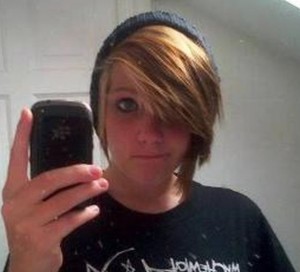 On November 7th last year, 14-year-old Jasmine Clarkson (right) from Gloucestershire hanged herself from a tree in a local park. On her body she had written: "The voices made me do it."
At her inquest, it was reported that, four months earlier, Jasmine had taken an overdose and had "received medical treatment." Coroner David Dooley said that "he felt there was evidence of a psychosis and that she had been hiding her feelings of low esteem and depression."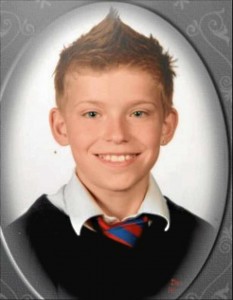 An inquest in March heard that 15-year-old Joshua Maddox (left) hanged himself at his home in Walsall on January 31st last year. Joshua was diagnosed as being autistic, and having ADHD.
A psychiatrist told the inquest that: "Joshua had changed the medication he was taking for his ADHD in the weeks leading up to his death." Coroner Robin Balmain "adjourned the inquest for further investigations to be conducted."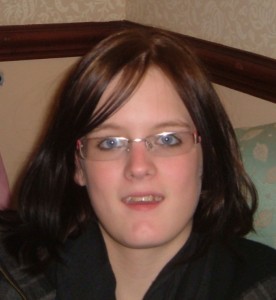 In April, Suffolk coroner Peter Dean was very critical of the standard of care given to 16-year-old Becky Watkins (right) at the children's home where she hanged herself in 2009. The inquest was told that Becky, who was born with a hole in her heart and had cerebral palsy, suffered with depression, bulimia and suicidal thoughts. Although the inquest was widely reported by the media, but I was unable to find any mention of medication prescribed to Becky for her various conditions. A psychiatrist told the inquest that Becky could be "delightful and caring" and was a "phenomenal singer with a beautiful smile."
The coroner spoke of "a significant catalogue of failings" at the home before recording a verdict of suicide. The home has since closed.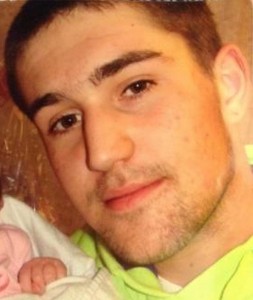 Jake Hardy (left) was 17 when he hanged himself at Hindley YOI in January 2012. He had arrived at Hindley the previous month, the first time that he had been in custody. He had previously been diagnosed with ADHD and had recently self-harmed. Jake was placed on a normal location wing, where he reported repeatedly that he was being bullied by other inmates. At a hearing 2 weeks before his death, it was recommended that Jake that should be transferred to a specialist unit elsewhere, but he was returned to Hindley.
Later that week, Jake damaged property in his cell and self-harmed; as a result, he began to be monitored for suicide and self-harm.  Initially he was put on 5 observations an hour but this was then reduced to 2 per hour. On the evening of 20th January, Jake again damaged property in his cell and he was not allowed to make a call to his mother. Later that evening, a prison officer found Jake with a ligature around his neck.
A jury concluded that Jake's death could have been prevented. Coroner Alison Hewitt said that she would "produce a report on action that needs to be taken," while writer Eric Allison described Jake's death as "nothing less than a state-controlled crime."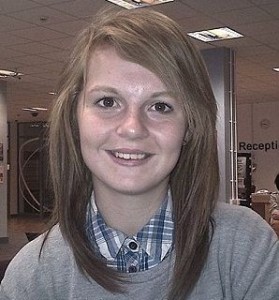 Last November, 16-year-old Daisy Holmes (right) was found hanged in her flat in Hull. She was brought up by adoptive parents, and at the time of her death was an Army cadet, who wanted to be a medic in the armed forces. Her inquest heard that she had a history of self-harming and had tried to kill herself the previous year. A health visitor reported that Daisy also expressed suicidal thoughts from time to time, but there appears to have been no mention of medication. Coroner Rosemary Baxter recorded a narrative verdict.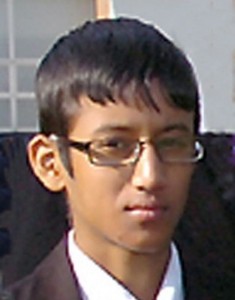 An inquest earlier this month heard how "hard-working and talented" 16-year-old schoolboy Mohammed Razzak, (left) started to become more withdrawn and anxious last Autumn. He was displaying stress over forthcoming exams and began to self-harm. After Mohammed missed a trial exam, child protection services and his school intervened and he spent a weekend in hospital where he was assessed by psychiatrists.
In January of this year, Mohammed told his GP that he had planned suicide six times in the past. Days later, he jumped from a bridge over the motorway near his Oldham home. Coroner Lisa Hashmi recorded a verdict of suicide, adding: "Regrettably, what I cannot say is why he did what he did."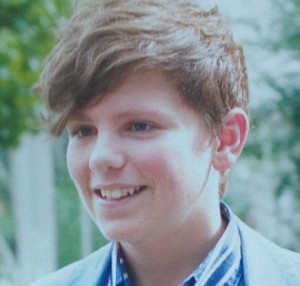 15-year-old schoolboy William Parlby Neale (right) was found hanged at his Lincolnshire home last November. Described as "flamboyant and talented," William had won a music scholarship in the previous year to an exclusive boarding school. However, after two terms he had returned to his local school after being physically and verbally bullied. William was self-harming and expressed suicidal thoughts, and his GP said that he may have been suffering from OCD, as William had told him that he liked to clean because it relieved him from stress.
According to a toxicology report, "no common drugs or alcohol were in his system," and coroner Richard Marshall recorded an open verdict.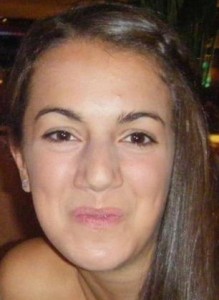 Last April, 17-year-old Michaela Christoforou (left) took her life in a specialist treatment centre for eating disorders in North London. Her inquest was told that Michaela had a history of anorexia and severe depression and was known to be at a high risk of suicide. She had previously been treated by community care at home, where she took "an impulsive overdose" of unreported medication, and said that she worried about her suicidal thoughts and wanted help.
At the centre one evening, Michaela walked into a classroom, where she hanged herself on some decorative bunting. A jury recorded a verdict of suicide, and coroner Andrew Walker said that he would report his concerns regarding the availability of ligature cutters at the centre.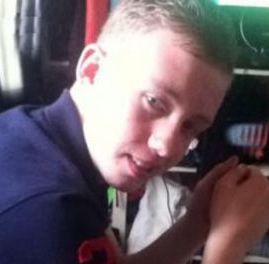 14-year-old schoolboy Liam Hardy (right) was taken to a Surrey hospital twice last November after attempting suicide. On both occasions, he was discharged within hours, against his mother's wishes. Later that week, Liam was found hanged in his bedroom.
His inquest this month heard that social services were aware of Liam, who, as well as being epileptic, had displayed complex emotional and behavioural problems throughout his childhood. It was heard that he would regularly self-harm and threaten to take his own life. At the time of his death, Liam and his girlfriend were expecting a baby.
Recording a narrative verdict, coroner Selena Lynch said about Liam: "His complex behavioural and emotional problems were not adequately or appropriately assessed by social and mental healthcare services; the risk to his life by acts of self harm was not recognised or adequately managed."
Every one of the tragic children mentioned above had been receiving treatment from local medical services. It is important, however, to re-emphasise that these children were not necessarily treated with Prozac, or any other form of psychiatric medication.
It is also important to point out that a doctor who prescribes SSRIs to a child under 18 years of age is not contravening regulations, as long as the SSRI is Fluoxetine (Prozac), as long as the child meets the NICE threshold of suffering from moderate to severe depression, and as long as the child has already been involved in an extended period of directed therapy.
Related articles:
The Lost Children (2014, 2015, 2016, 2017 & 2018)
Why we shouldn't give Prozac to children
Dana's Human Rights – and ours
Jake, Aged 14 (Part One, Part Two & Part Three)