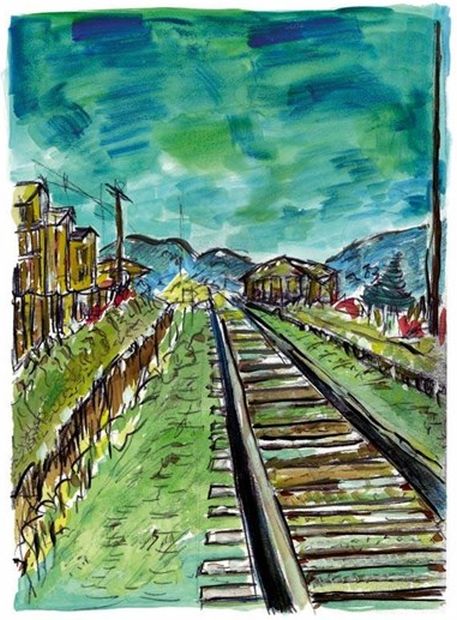 This is the fifth in the annual series of Lost Children posts, in which I recall the children who lost their lives after being prescribed antidepressants, and whose inquests have been reported during the past year.
I also include links to other inquests where there was no specific report in the media of antidepressants being prescribed, although it seemed likely that psychiatric medication may well have had some involvement. What all these inquests had in common, however, is that in each case the child had been receiving treatment from medical professionals at or before the time of his or her death.
The National Institute for Health and Care Excellence (NICE) recognises that antidepressants can induce suicidal ideation in patients of all ages. This is why, in NICE Clinical Guideline 90 (Depression in adults), it recommends that antidepressants should be only used for "moderate to severe depression". For "sub-threshold" symptoms such as anxiety or grief, "the risk-benefit ratio is poor". When it comes to prescribing antidepressants to children under 18, additional guidelines have been put in place, so that NICE effectively regards them as a "last resort" option.
One of the guidelines, frequently ignored, is that which requires professionals to "Offer children and young people with moderate to severe depression a specific psychological therapy that runs for at least 3 months."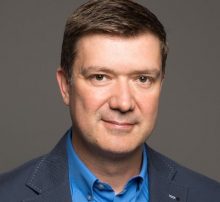 GPs and psychiatrists will point to long waiting-lists but, as eminent psychologist Eoin Galavan (right) said: "A lack of access to psychological care does not justify prescribing of ineffective antidepressants to children and adolescents. In fact it makes this problem worse by masquerading as an adequate treatment, therefore nothing else needed."
Psychiatrists do not have a monopoly on giving therapy to children. There is no evidence to show that they're even succesful. For a worried or distressed child, far more effective therapy would probably result from spending quality time with a trusted friend or relative than with a stranger with a schedule to maintain.
And, all the while, more antidepressants are prescribed to more children for a longer time. In October, an unnamed psychiatrist in Scotland was reported to have prescribed Fluoxetine to an 8-year-old boy. Fortunately, the boy's mother decided that the prescription was "not appropriate" and refused to accept it.
Anyone who spends time with children knows the stresses that children suffer at school. Hard-pressed teachers are keen to blame social media, but should also question the workload they place on children, not only in the classroom, but also the copious amounts of homework inflicted on children who would be better occupied involved in sport or a hobby.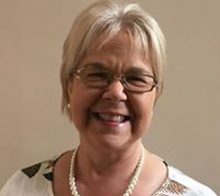 Neither teachers nor medics seem to question why, year on year, more children are given a diagnosis of autism. In many cases, as educational consultant Elaine Hook (right) revealed, these children are not autistic but gifted: "It is very common for highly able children to have characteristics, traits and quirks that mimic or overlap with other needs or disorders. This can easily lead to the misdiagnosis of conditions such as ADHD, ODD, OCD, autistic spectrum disorders and even bipolar disorder."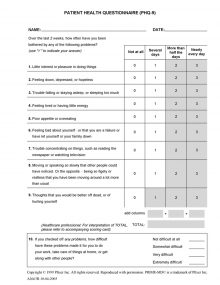 Many more children are mis-diagnosed by the  PHQ-9 Patient Health Questionnaire (right), a fraudulent, facile 9-question multiple-choice quiz that cannot differentiate between clinical depression and the short-term anxiety and/or distress which is far more common in children of school age.
The number of children mentioned this year continues to fall. I would like to be able to say that this is due to the number of children taking their lives had declined, when it is probable that the opposite is true. A smaller proportion of self-inflicted deaths is now reported in the media, particularly where children are concerned. Of those that are reported, coverage is, on the whole, perfunctory. Often, basic details appear in print after a death, but the inquest itself is not reported in the local or national newspapers.
Reputable organisations such as the Samaritans have asked for limited reporting of self-inflicted deaths, believing that: "Inappropriate reporting of suicide may lead to 'imitative' behaviour…For example, if young people are provided with details about the method of suicide used, it can lead to more deaths using the same method."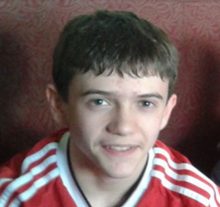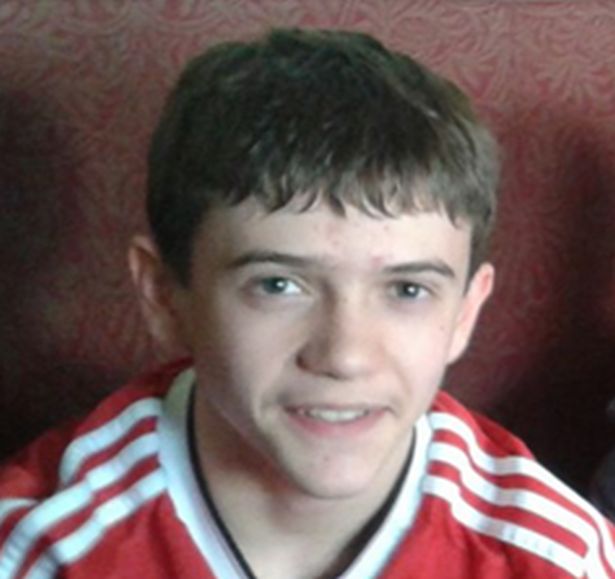 Of those children whose inquest details I reported in 2018, the youngest was 14-year-old schoolboy Matthew Humphreys. In December 2017, Matthew lost his life when he was struck by a train at Leighton Buzzard Station. At his inquest in July, Matthew was described by his mother as "…very intelligent. He loved computers and wanted to be a teacher." For the two months before his death, Matthew had been seeing Dr Kirsten Shukla, a psychiatrist at CAMHS, from whom he had been "receiving treatment, both with cognitive behaviour therapy (CBT) and drugs". Dr Shukla told the court that "he was feeling very much better and was back to his old self. I think it was impulsive and I think with young people it's often impossible to know what's going on inside their heads."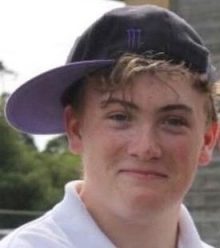 In February 2018, 15-year-old schoolboy Luis Temple was found hanged in the bedroom of his home in Worcester. A search of his computer revealed that Matthew had been searching the Internet for "information about depression medication." His inquest in June heard that Luis "struggled to concentrate at school until in Year 10 he was diagnosed with convergence insufficiency." Although it was said that Luis often smoked cannabis, "a post-mortem examination revealed he had a small amount of alcohol in his blood but no non-prescription drugs."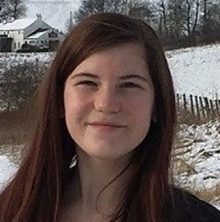 In April 2017, 16-year-old schoolgirl Karen Edgar was found hanged in her bedroom at home in the village of Little Clifton in Cumbria. Following her death, Her parents said: "She was an intelligent and sociable girl, who was loved by so many people. Karen was excellent academically and wanted to pursue a career in medicine following her A-Level exams." Her inquest in April was told that Karen had been referred to CAMHS in October 2015, and had received "care and treatment" throughout the period leading to her death. However, she was not offered CBT because, according to the director at CAMHS: "The people that assessed Karen thought she wouldn't use psychological therapy in a way that would be effective." She had in fact been prescribed Fluoxetine after only two one-to-one sessions. Following the inquest, Coroner David Roberts submitted a PFD Report, in which he revealed that Karen's medication was changed to Sertraline a month before her death, and then the dosage was doubled just 9 days before she died.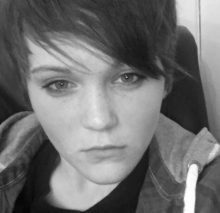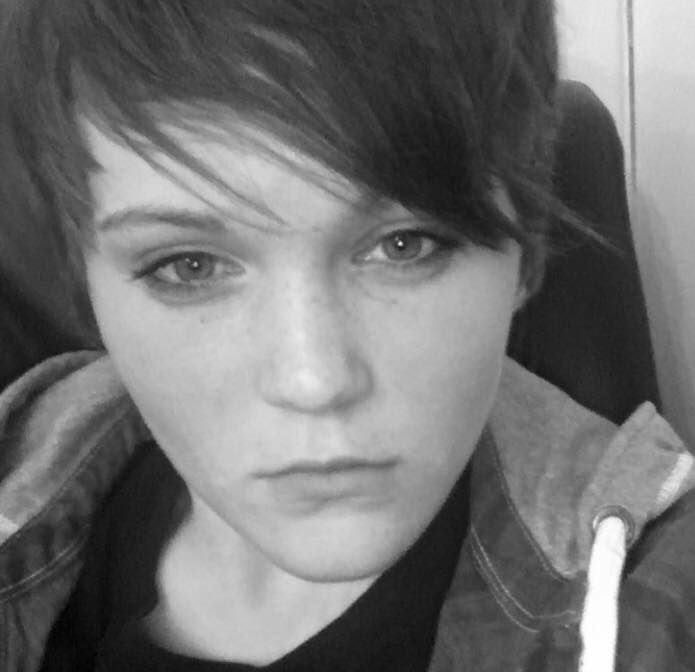 In May 2017, 16-year-old student Amelia Willis was found hanged in the garden of her home in North Curry, Somerset. Academically, Amelia was described as a "brilliant" student, who had turned down the offer of a scholarship at a prestigious independent school. However, At her inquest in May, Amelia's family said that "she felt stressed and had low self-esteem, anxiety, insomnia and social phobia." Her mother Alison said that her daughter "worked hard, but thought everything she did wasn't good enough." The court was told that "Amelia was on antidepressants and had weekly counselling sessions." Amelia was being treated by CAMHS, and Alison told the inquest: "I think we were failed by the mental health team. If your children are suffering from depression they don't give you anything. Amelia felt it was her fault and her problem. That should never have been allowed. She was broken."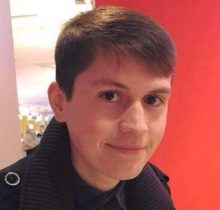 In June 2017, 16-year-old schoolboy Jake Westby was struck by a  train at Attenborough in Nottinghamshire. His inquest in September heard that Jake first saw his doctor about his moods in 2013, and was referred to CAMHS in 2015. Coroner Elizabeth Didcock said that his death could not have been prevented as "what is not predictable is not preventable". A Serious Case Review revealed that Jake was "suffering with depression" and mentioned his consent to and compliance with "treatment".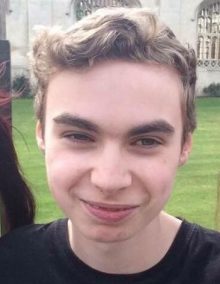 In October 2017, James Thwaites (16) hanged himself at home in Tollesbury, Essex. He died three days later in Chelmsford Hospital. At his inquest in March, James was described as a much-loved teenager who was especially talented when it came to computers. The court heard that James had been involved with the services of NELFT, which provides a range of mental health services in the area. He was said to have suffered from "impulsive behaviour" and "possible emotional personality disorder", for which he "underwent therapy" and was prescribed antidepressants. The coroner concluded that "we will never quite know what was going through his mind on that evening."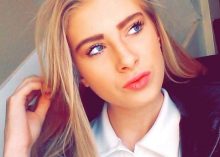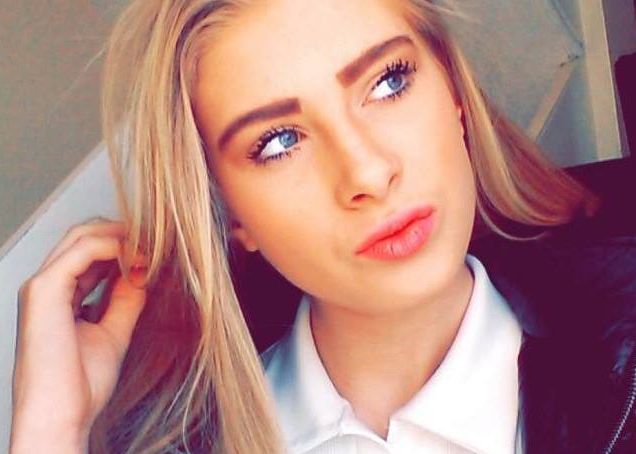 In February 2018, 16-year-old Sian Waterhouse was found hanged at her home in Morecambe, Lancashire. Her inquest was told that she had "bouts of anxiety", due to her being bullied online. Her inquest in July was told that she had been referred to CAMHS, where she was given counselling by mental health experts and was advised to block former friends on social media. In December she saw her GP, Dr Irfan Zafar, and was told that she was too old to get back in touch with the CAHMS team. "She was put on medication and started on a mild dose of antidepressants." The GP said that, three weeks later, "she was encouraged that the tablets were working and there were no side effects." She died in the following month.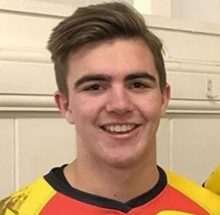 In April 2018, Charlie Harris (17) left a casino in Bristol city centre and ordered a taxi to Clifton Suspension Bridge. A bridge attendant tried in vain to stop him taking his life. His inquest in July heard that Charlie had suffered with insomnia for a number of years. After taking an overdose, he was referred to CAMHS, where doctors came to the conclusion that Charlie must have had "undiagnosed depression", something that had been unknown even to his family, as he had "suppressed it for many years". Not only did they give him antidepressants, but they also decided to prescribe him Zopiclone, a powerful sedative which has officially been classified as unsuitable for children. In July, the coroner concluded that: "It appears he had been suffering from unrecognised depression for some time."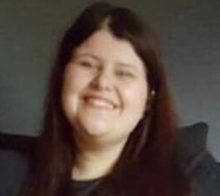 In November 2017, 17-year-old Ellie-Jaye Sumner was found hanged in her room at a care facility in Chorley, Lancashire. Her inquest in October was told that she "had an established diagnosis of autistic spectrum disorder." In addition, she was said to have had "a history of major depression disorder, dyspraxia, ADHD and unstable personality disorder." A statement given by a child physiologist revealed that "she had recently come off her medication."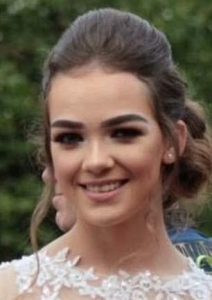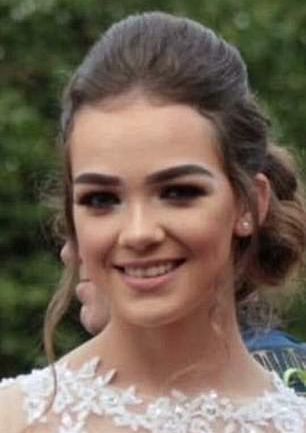 In December 2017, Tiegan O'Rourke (17) was found hanged in the room she occupied in a children's home in Clayton-le-Moors, Lancashire. Her inquest in November heard that Tiegan was still coming to terms with the death of her aunt in 2015. A support worker said: "I did not like to leave her too long in her room without going and checking on her. She came downstairs to take her medication. She seemed absolutely fine. I told her I had to go out on a visit with another resident and she was fine. Tiegan was up and down when I got back."
In February 2018, 17-year-old Kelly Campbell (17) hanged herself in the bathroom at Rochford Hospital in Essex. Her inquest in August was told that Kelly was detained under the Mental Health Act. Psychiatrist Dr Joshua Westbury described Kelly as "an unusually challenging" patient who was "ambivalent" about her recovery. He said: "In some ways she wanted to get better and in some ways she didn't." He told the court he felt "stuck" when it came to treating her and said he had resorted to several different approaches to her treatment.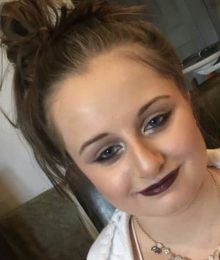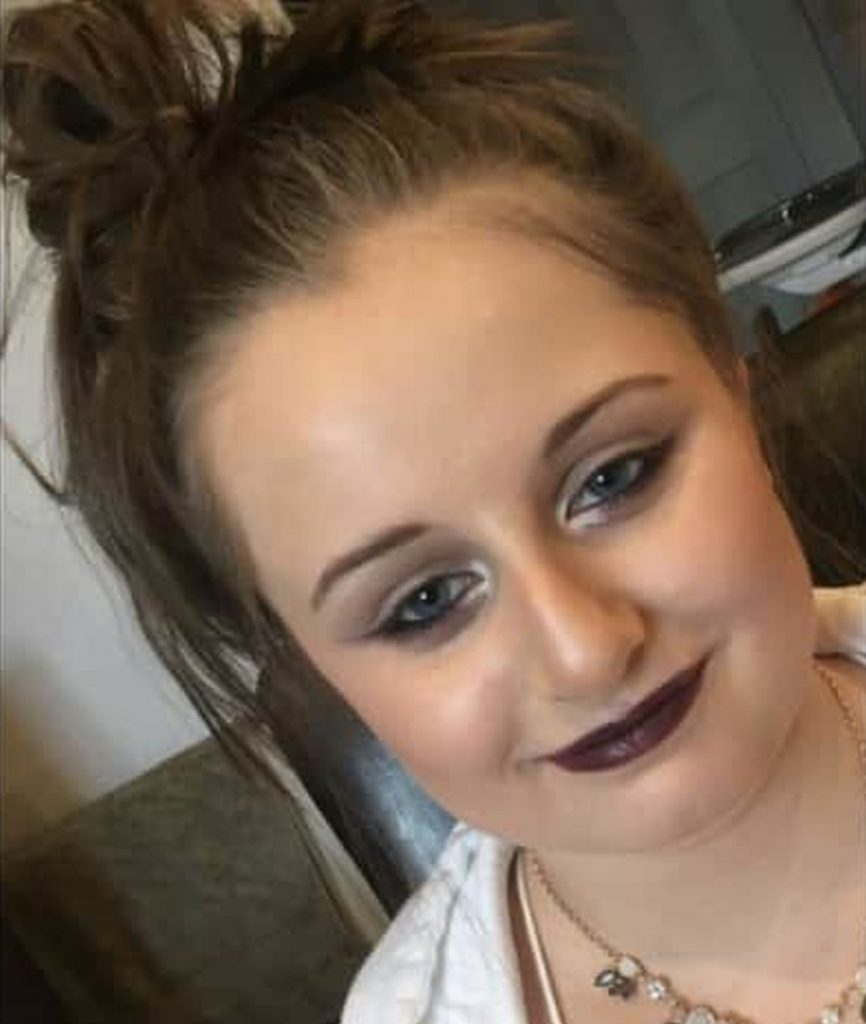 In July 2018, Morgan Murray (17) died in hospital, five days after taking an overdose of prescribed drugs Fluoxetine and Propranolol at her home in Fleetwood, Lancashire. Her inquest in November heard that Morgan had spent the day on work experience at a local homeware store, where she had been offered a job. In a written statement, Morgan's mother Susan said that, after arriving home, Morgan had a drink with her in the garden and appeared to be in good spirits. Later that evening, however, Morgan told her mother: "I'm so lonely. No one likes me." The coroner reported at the inquest that Susan was believed to have taken her life approximately six weeks after her daughter's death.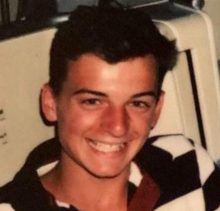 A smaller proportion of inquests following self-inflicted deaths are now reported in the media, particularly where children are concerned. One of those which went unreported was that of 15-year-old Sam West, a talented artist from Frittenden in Kent, who took his life in January. According to the Sam West Foundation, set up after his death, "Sam first started showing signs of depression and anxiety when aged 14. Tragically, only four months after he started being treated for clinical depression, he took his own life at the age of 15."
In December 2017, a 17-year-old boy lost his life when he jumped from a building in Blackpool. His inquest was not reported in the media, but an anonymised Serious Case Review was published in 2018. While in foster care in August 2016, Child CB drank some bleach and was prescribed Fluoxetine, Risperidone and Circadin. He then moved to a children's home in Manchester, where Zopiclone was added to his prescription. Child B stopped taking his medication before he was transferred to another children's home in Blackpool in August 2017. Two months later, his prescription of Fluoxetine and Risperidone was re-instated, and, two weeks before his death, Propranolol was added. In its conclusion, the SCR stated: "The potential side effects of the medications are not insignificant."
Other teenagers whose inquests in 2018 revealed that they had lost their lives after taking antidepressants included: Bahaa-Eddine Karoui, Beth Douglas, Bradley Kelly, Courtney Smith, Isabella Finnegan, Molly Bolton, Osvaldas Pagirys, Rachel Stoter and Rose Chambers (all 18), as well as Charles Bartlett, Chloe Huynh, Haiden Maire, Heather Donlin, Jack Palmer, Jenny Harrison, Julia Bule, Matt McElhone, Murron McDermid, Nathan Lazda, Simon Byles and Zoe Watts (all 19).
At the inquests summarised below, there were no reports in the media that antidepressants had been prescribed. In each case, however, this was quite likely as the child had been receiving some form of treatment from medical professionals at or before the time of his or her death. In many cases, at least part of the child's treatment was delivered by the local CAMHS.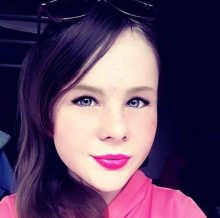 In January 2018, Ursula Keogh, who was just 11 years old, died when she jumped from abridge into a river in Bradford. Her inquest in November heard that the "exceptionally intelligent girl" had had appointments with GPs at her local medical practice, but each time she was subsequently referred to her school. In turn, the school kept referring Ursula back to her GP. The coroner suggested that "schools and GPs should work closer together in such cases."
In October 2017, 12-year-old Connor Robertson hanged himself at his home in Birmingham, shortly after returning with his family from a holiday. At his inquest in January, his mother told the court that her son was a lovely boy and "was an active child, a bit of a joker who loved his computers." She said he had been diagnosed with ADHD in 2011 and was on medication. Coroner Louise Hunt concluded: "He suffered from ADHD which could make him impulsive."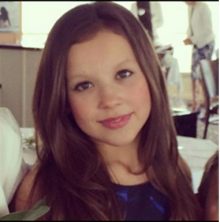 In May 2017, Lily Mae Sharp (13) was found hanged at her home in Cheshire. Her inquest in March heard that her school had advised her mother to make an appointment with the family GP after Lily had been "expressing dark thoughts".  Lily also had a session with the school counsellor six days before her death.
In October 2017, 14-year-old Brandon Warren was found hanged in his bedroom in the village of Elvington in Kent. At his inquest in February, he was described as "a wonderful student and dear friend to many, a hardworking and amiable young man." Coroner Eileen Sproson said: "Brandon was initially referred to his then GP in 2014 at the age of 11, where he reported a change of mood. He had an inability to sleep and loss of appetite following starting secondary school." No details of the nature of his treatment during the next three years was reported, but: "In April 2017, he was expressing suicidal thoughts and was on the waiting list for assessment by the young person's mental health service. His GP sent an urgent letter, stating Brandon was expressing suicidal thoughts." In October, Brandon attended a risk assessment on October 13th, where "he showed low mood and anxiety and was deemed a medium level of risk." He was then sent for a psychiatry assessment, which, tragically, he did not attend, on the day he died.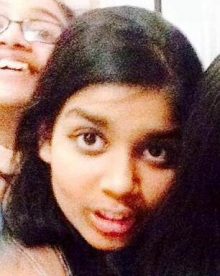 In June 2017, Elena Mondal (14), who was "often top of her class", was found hanged in a wooded area of her school in North London. Her inquest in March was told that she was being treated by CAMHS where "professionals were concerned by an apparent eating disorder and superficial self-harming." Elena had also been asked to see the school counsellor over "concerns about missing meals and feelings of depression", but that she had missed appointments. The inquest was adjourned "to allow an expert psychiatrist to assess the care provided to Elena", but there have been no reports concerning its resumption.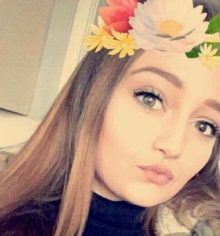 In August 2017, 15-year-old Mia Bell was found hanged in woodland near her home in Derbyshire, in the same spot where her father had taken his own life when she was six. Her inquest in December heard that Mia had been an outgoing and happy child until her father's death. She regularly visited the spot, leaving flowers and notes. A representative from Derbyshire CAMHS told the inquest: "Mia was a very pleasant young lady who had been through some difficult times emotionally…We were looking at ways of helping her cope and, to my mind, things seemed to be getting better."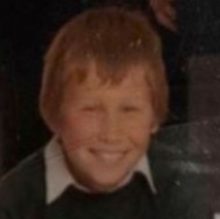 In November 2017, 15-year-old Charlie Jay was found hanged at his home in Solihull. His inquest in May was told that Charlie was "impulsive" and suffered with "anger management issues", but had been making "great strides" after working with a school key worker and a support counsellor at Solar, a support service run by the local NHS trust.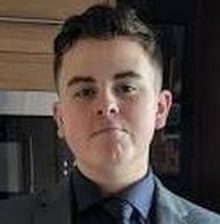 In June 2018, James Corcoran (15) was found hanged at his home in Yalding, Kent. His inquest in October heard that concerns for "normally happy" James had first been raised in October 2017, after which he attended a wellbeing programme but stopped attending after the first session. In March 2018 he told staff he was feeling low and he was referred to the Kent Community Health NHS Foundation Trust. James's mood continued to deteriorate and, in the days leading up to his death, friends said he had been lying on the floor of the school bus listening to sad music and had become withdrawn. The coroner stated that James "was having trouble adjusting to crises in life but he was the object of caring attention."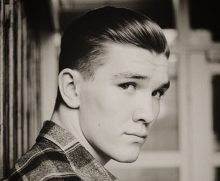 In October 2016, 16-year-old student David Edwards-Gill was struck by a train near Wigan. His inquest in March heard that David was "a loving son and a friend to many" who was "cheeky and had a mischievous sense of humour". David had been referred to healthcare professionals in 2015 after he suffered bouts of self-harm and expressed a wish to take his own life. Subsequently, he had a series of appointments with a CAHMS team to tackle suicidal thoughts. David's mother raised concerns about his care by the professionals, but the coroner told her: "This happened through no fault of the agencies, they did everything in their power, just as you, the family, did."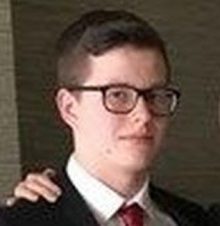 George Lomas, a 16-year-old "outstanding" schoolboy, hanged himself at his father's home in Pinxton, Derbyshire, in August 2017. At his inquest in June, George's mother Zoe said that he felt depressed and she took him to see their GP in South Normanton. He was referred to Starting Point, a council-led service for young people. However, the referral was declined as: "What George needed was something more specialist". Coroner Peter Nieto spoke of the "help" provided by the GP during this period, but did not say whether this was in the form of medication.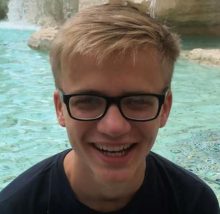 In January this year, 16-year-old William Jordan was found hanged in his room by staff of the Priory  Hospital in North London, where he had been admitted after being diagnosed with "long-term depression". He was left unattended in the hours leading up to his death, despite clear instructions that he required checking four times each hour. After William's death, members of staff then falsified logs to appear as if they had done so. Coroner Andrew Walker said that there had been "a really serious failure by the staff who came upon William that they did not immediately go to his assistance" until a doctor arrived. He added: "Entries in the observation log were entered to create the impression that the observation has been carried out."
Katy Roberts (16) hanged herself in South London in October 2017. Although her inquest was not reported in the media, coroner Lorna Tagliavini submitted a PFD report following her inquest in April. The coroner stated that, several years before her death, Katy "was diagnosed with Asperger's Syndrome, PTSD with a history of anxiety, depression and an eating disorder" and was under the care of CAMHS at the South London and Maudsley Trust (SLAM). In May 2017, her care plan was significantly altered. "It was not confirmed in writing and little, if any, opportunity was provided to appeal this decision to alter Katy's care plan, believed by her family to be unsuitable for her."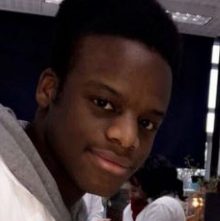 In February 2017, Billy Ngwenya (17) hanged himself at home in Huddersfield. His inquest in February heard that Billy, who had plans to go on to Oxford University, "bottled up his emotions and suffered from feelings of anxiety in social situations." He was being helped by a mental health practitioner whom Billy's mother tried to contact on the day that he died. The South West Yorkshire Partnership NHS Foundation Trust carried out an overview of its conduct after Billy's death.
In September 2017, Edward Ketchen hanged himself in the garden shed at his home after returning home from school. In February, an inquest in Maidstone heard that the 17-year-old student had suffered with "emotional anger" and "mental health issues" for a number of years. Two months before his death, Edward was assessed by a psychiatrist at the CAMHS at Lenworth Clinic. It was noted that Edward was disappointed at being rejected from joining the British Army because he suffered with "visual impairment". He was found to be at "low risk of suicide". Coroner Geoffrey Smith recorded a verdict of suicide, saying: "Edward was labouring under fluctuating mental health…It may well be that there are issues appropriately raised with Lenworth and others. His parents feel let down by the adolescent mental health services and I appreciate that issue may be taken further but it is beyond the scope of this inquest. I do not know if there could have been a relapse predicted by the services."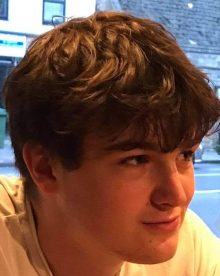 In September 2017, 17-year-old student Kameron Lyons was struck by a train at Handforth Station in Cheshire. At his inquest in April, his GP Dr James Milligan said that he had referred Kameron to mental health services in January 2016. In September 2017, Kameron told his GP that he was having suicidal thoughts and, once again, the GP referred him to mental health services.
In June 2017, an unnamed boy (16) lost his life on a railway track in Nottingham. A serious case review was published in October 2018. The Overview Report reveals in various places that the boy had been "suffering from depression", that he "saw his GP" and that he was "referred to CAMHS." However, although the review covered the last three years of the boy's life, there is no mention of medication on any of its 60 pages.
During 2018, inquests reported in the media also included those of: Conor Page (13), Elton Harland (13), Hannah Bond (13), Bradley John (14), Charlie Keay (14), Jamie Scott (14), Seb Morris (14), Ben Walmsley (15), Edvinas Jankevicius (15), Holly Clacy (15), Keelan Groves (15), Tom Rowe (15), William Tweed (15), Aidan Mazurke (16), Callum Cooper (16), Georgia Walsh (16), Harry Cockburn (16), Jordan Freemantle (16), Lucas Holness (16), Samantha Brown (16), Alex White (17), Charlie-Joe Coggins (17) Charlotte Guy (17), Chirelle Calder (17), Michael Nicholas (17), Oliver Mursell (17) and Viren Patel (17).
Inquests that were opened in 2018 but not reported as having been completed include those of: Amber Peat (13), Mason Harper-Buckley (13), Kacey Orchard (14), Maiziellie MacKenzie (14), Megan Evans (14), Elido Vargas (15), Isabella Piekarski (16), Manon Jones (16), Samuel White (16), Trixie Hart (16), Daniel Shorrocks (17) and Jean-Luc Higgins (17).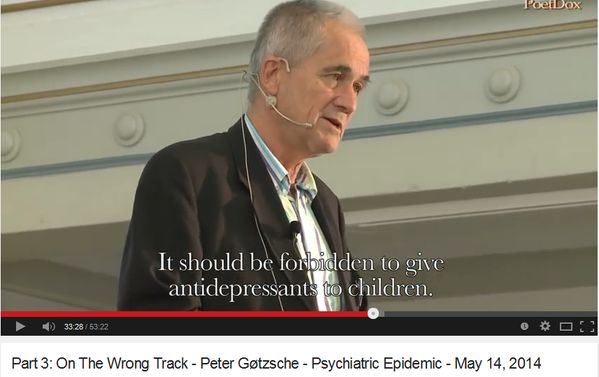 Top image: Train Tracks by Bob Dylan
Related Articles:
The Lost Children (2014, 2015, 2016 & 2017)
Why we shouldn't give Prozac to children
Were these children given Prozac?
Dana's Human Rights – and ours
Jake, Aged 14 (Part One, Part Two & Part Three)